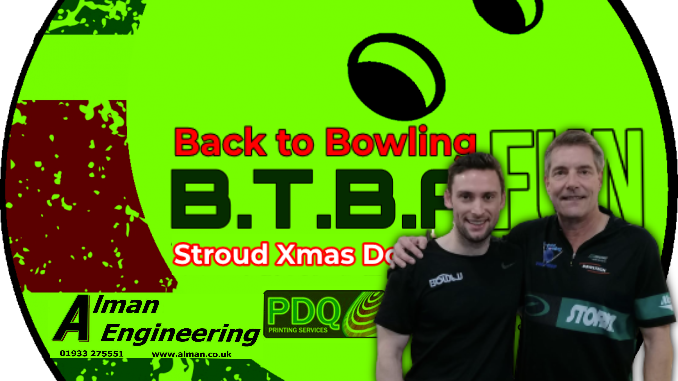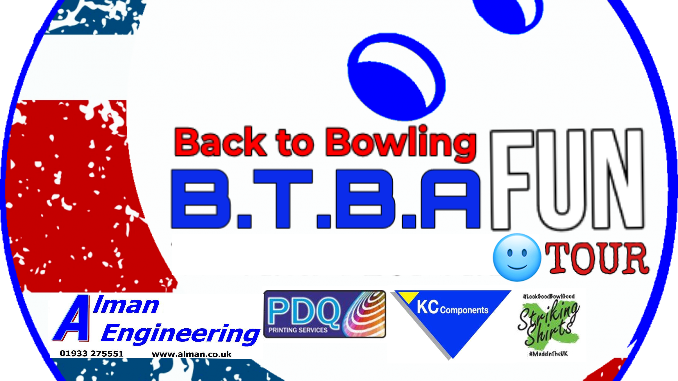 Stroud played host to the last in the series of BACK 2 BOWLING events the BTBA have held this year.
A brief reminder of what these events are all about – After we came out of lockdown it was too late in the year to start a new ranking tour, but we wanted to get bowlers back out playing and meeting up.
So I created 5 fun events that were affordable and not too testing, and would appeal to bowlers of all ages and abilities. I tried to get 5 events to cover the North, South, East and West. So we had tournaments at Shipley, Dunstable, Mansfield, Dereham and finally Stroud.
This event on the BTBA Tour was always the Generation Doubles, so we wanted to keep a "generation" element. We had 3 divisions – Division 2 for teams with a combined average of 390 or less, Division 1 for teams with a combined average over 390, and a "generation" division where teams we made up of 1 adult and 1 bowler over 50.
In division 2 – in 3rd place were the Desperado's (Gordon Humphries and Simon Bartram) who shot 1280. In 2nd place were No Style (James Footner and Darren Knape). But the winners on 1305 were Jack and Tom (Jack Butler and Tom Collins)
Division 1 for the high rollers. In 3rd place was the silver haired veteran Steve Thornton, and Dan Davies on 1378. In 2nd place representing the Powerplay Poole were Steve Thornton (again) and Chris Oates who shot 1391. And the winners and making sure he completed the clean sweep was Steve Thornton (AGAIN) and youngster Dan Harding on 1409.
Generation division. In 3rd place on 1351 were Paul Morris and Vicki Harman. In 2nd place was Porkys (Craig Ellis and Steve Giddens), but the winners on 1440, the highest score across all the divisions were Clear the deck (Dan Davies and Steven Jeeves)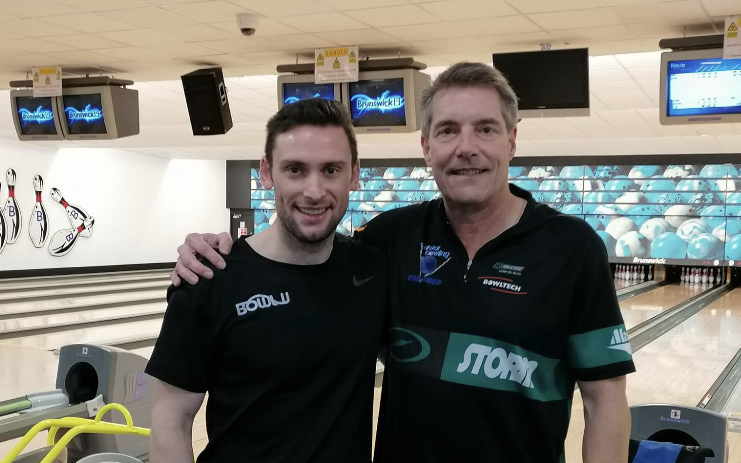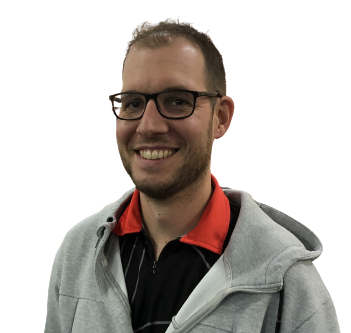 At each of the tournaments, we've run an individual scratch pot… just a way of sending more bowlers home with a bit more prize money in their pockets. In 3rd place in the scratch pot was Chris Oates with a 767 set. In 2nd was Gavin Greaves with a 769, but the winner with another great set was Chris Oates (again) with a 770 set.
Special mention to Jon Parker who went and bowled the tournaments only 300 and Jon's very first 300 – congratulations to Jon.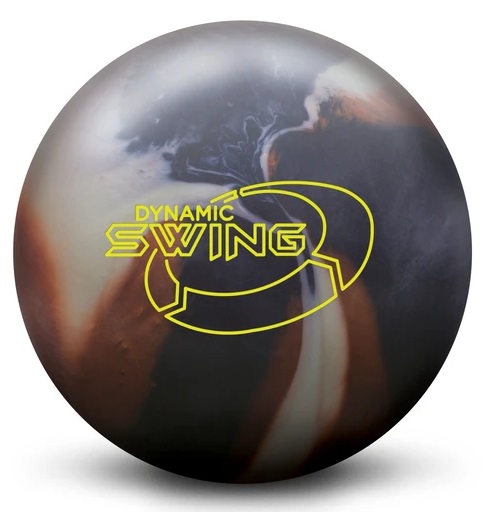 And of course thanks to one of our sponsors BowlingVision the tournament held a raffle with the prize being a Columbia Dynamic Swing Ball – https://columbia300.com/products/dynamic-swing-pearl?fbclid=IwAR3amEmt3E9PT4NooPnVf6amECbmv1qDp9B0z3IdYAeE9E-m2q9vXug21nU
The raffle winner was Ellie Bartram ! and £106 was raised for the local YBC. SO thank you to all that bought a ticket. (pictured is Ellie and Katie Johnson from Stroud Bowl)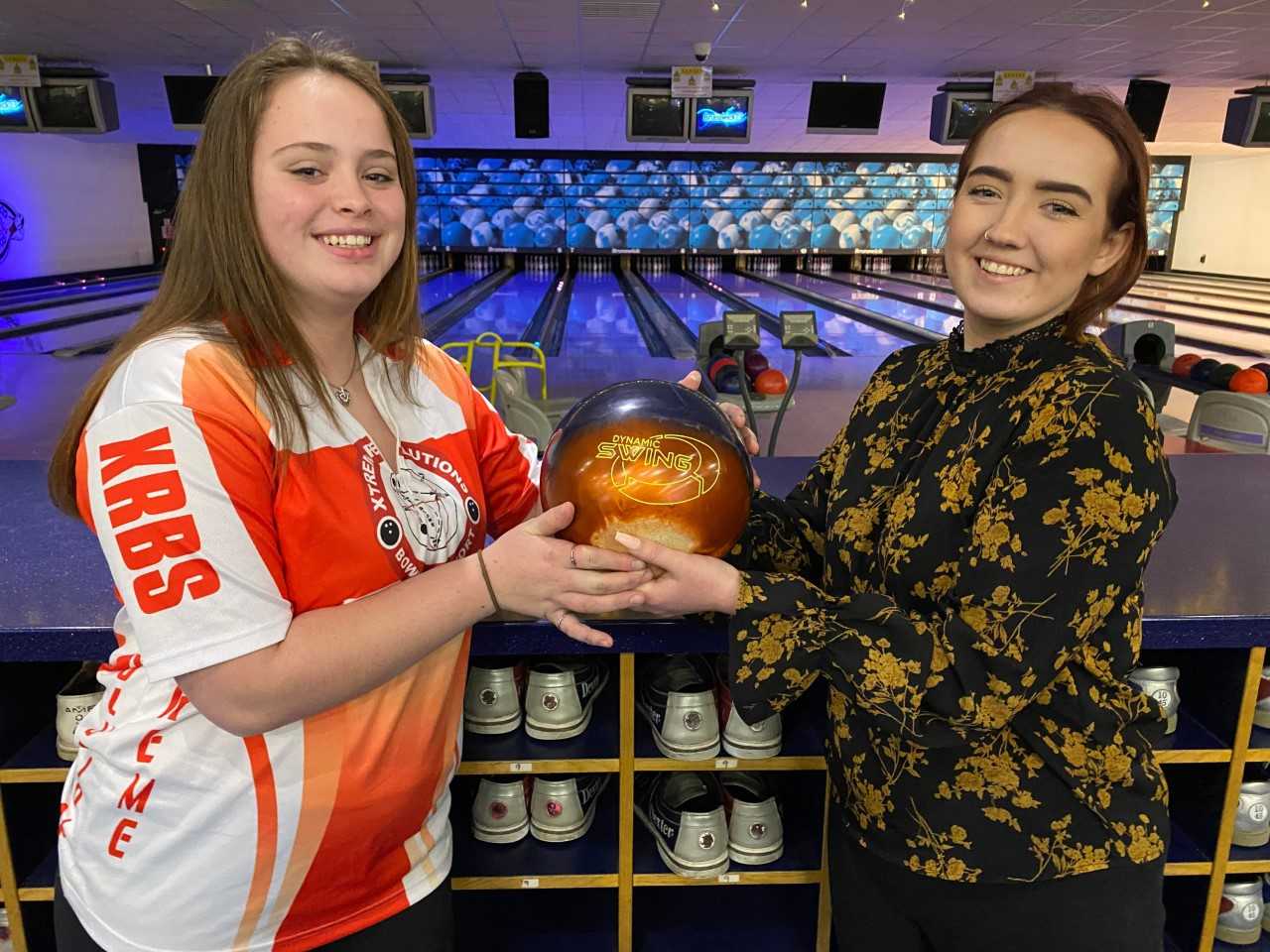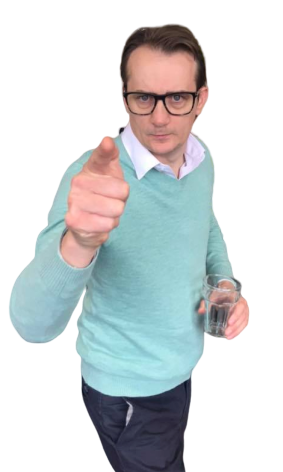 So that's me "Romeo Done" – My 5 year tenure as BTBA Tour manager has come to an end. Thanks to all the centres, and sponsors, those at the BTBA who entrusted me with their Tour, and Talktenpin who helped me promote the events.  Of course all of you bowlers –  but to be fair you lot had the easy bit… the biggest shout out of all goes to all the people over the years who've given up their weekends to act as a Tournament Manager for one of the BTBA events. Without these people volunteering their time there would be no events at all. So thank you.
The BTBA Tour was really summed up for me at the event recently held at Dereham where there was a mixture of bowlers, Juniors taking part in their first adult tournament, an experienced Adult bowler and a International senior bowler. All bowling and supporting each other. What bowling is all about for me – bowling and competing in a fun, friendly and inclusive environment.
---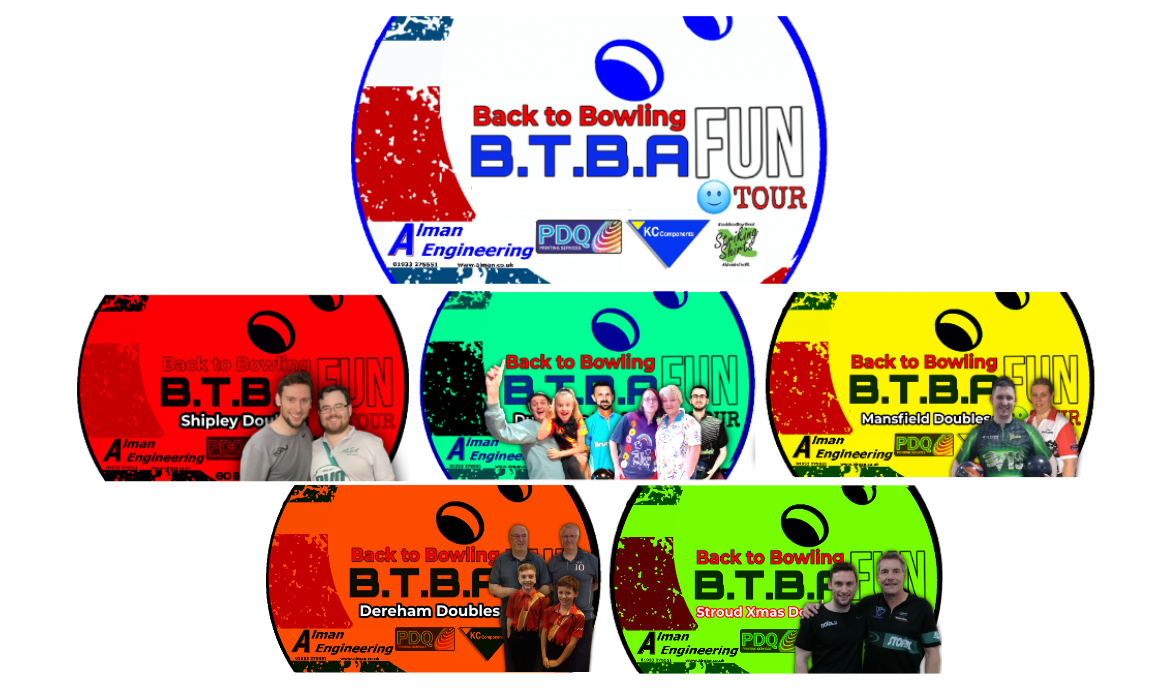 ---
Tour results and reports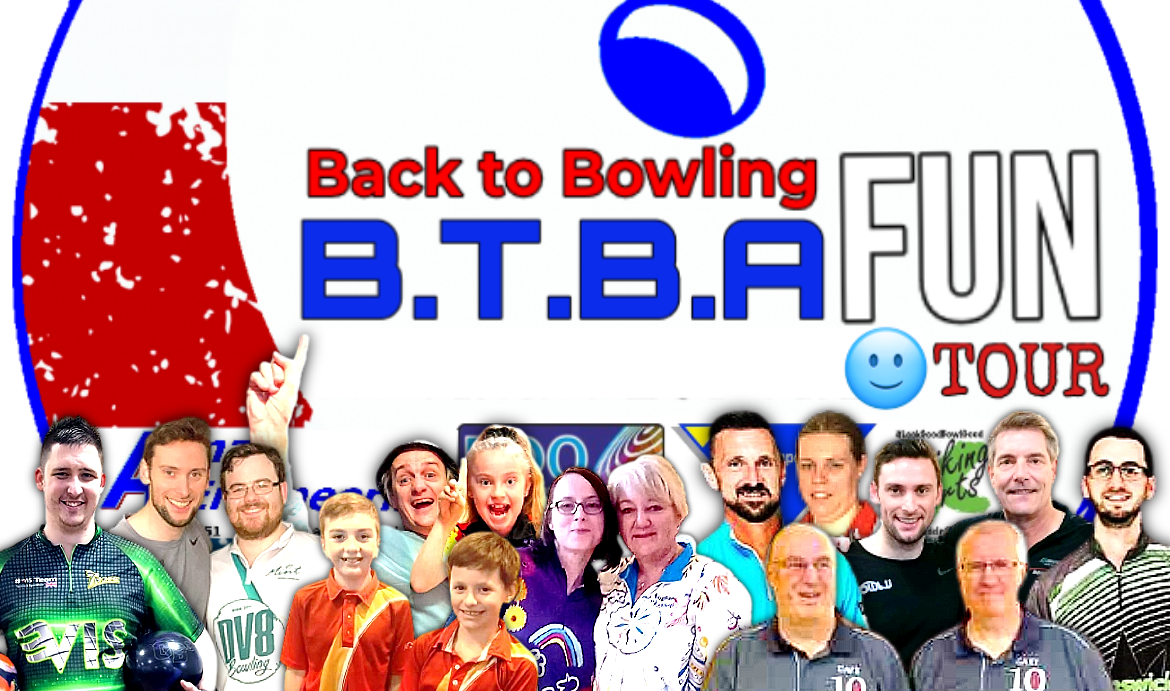 Shipley Results
Dunstable Results
Mansfield Results
Dereham Results
Xmas Doubles – Stroud
Generation Division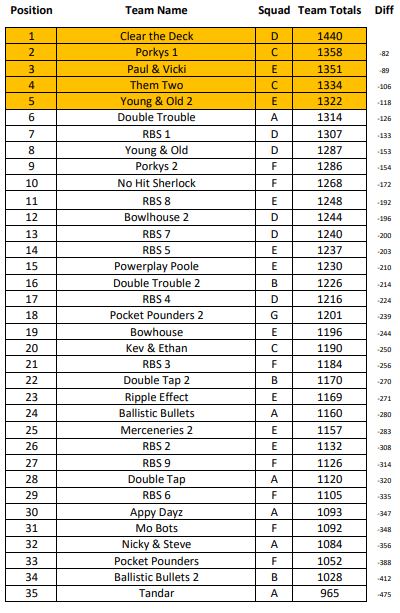 1st Division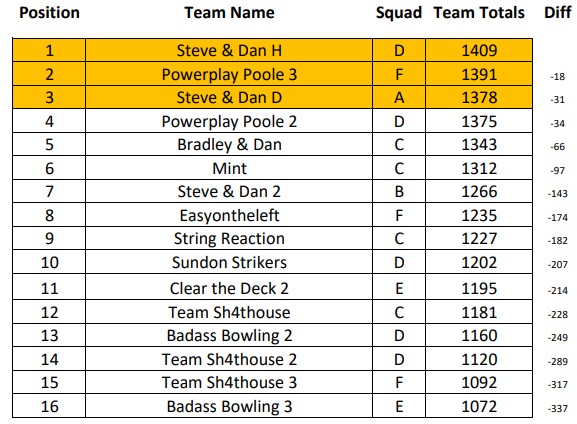 2nd Division