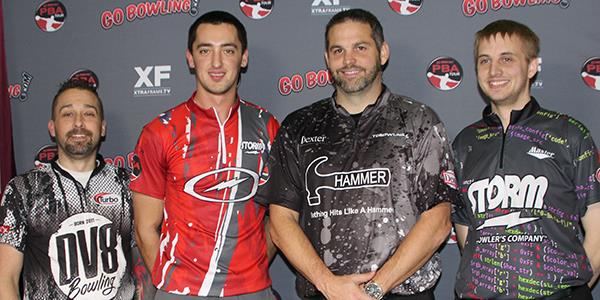 Spoiler alert, If you intend to watch the show when it airs you may want to hit the back button now
PBA Shark Championship pres. by Xtra Frame airs Sun, Dec 17, 2017 at 2:00 PM on ESPN
We all at sometime had that dream of playing in a PBA Tour telecast. Most of us wake up and it is just a dream, some make that dream come true. The dream usually ends in winning a PBA title.. In his fourth World Series of Bowling, England's Richard Teece got that chance and defeated Charlie Brown Jr., a 36-year-old rookie bowling in his first PBA Tour event, 193-176, to become only the third bowler from England to win a PBA title in the PBA Shark Championship.
"Biscuit" or "Rich T" as many call him is also a four-time European Bowling Tour titlist and the Tour's 2016 point ranking leader, he joins Stuart Williams and Dom Barrett with WSOB wins.
Giving Richie some time to let it all settle in, we thank him for the time he gave us for this interview in the hours after his dramatic win.
Charlie Brown is spraying it around and looks lost as the game progresses. What exactly are you thinking here?
As the TV pair broke down from a lot of surface used due to the characteristics of the pattern, and the hot TV lights the front part of the right lane, they blew open and a lot of carry down was produced. Controlling our ball speeds and ball roll on that lane was crucial. Charlie looked a little amped towards the back end of the championship match and after missing the head pin twice on the right lane which kept the game close, I knew I had to throw one hell of a shot to win the game.
It was going to be close at the end and a mark or Strike for the emotional win in a tight low scoring match. Obvious answer here is you just wanted to make a good shot but what kind of things go though your mind at this point. This is a dream from being a child. Does any of that come back?
When a game becomes that close with so much on the line nerves tend to take over but its not the thoughts of childhood dreams, it's more about not messing up the opportunity you have been given. With the game in my hands I just repeated the same processes I had been all week and tried to throw the best shot possible.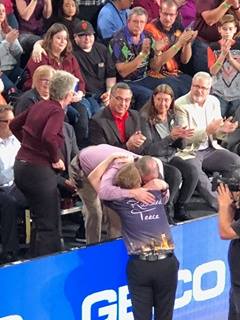 Then the realization. You have done the one thing you wanted all your life. How hard was it to fight back the tears?
Once I knew I had won all I could think of is all the hard work had paid off and the sacrifices I have made were worth it so it was pretty hard to hold the tears back.
Mum and Dad in the crowd watching and in bits, a mix of emotions from shock to joy to relief. We saw Dad Mo talking to you, what did he say?
From what I can remember, it was such an emotional win and hard to keep my composure. He said how proud he was, that I've finally achieved my dream and that the flight was worth every single penny.
Hard work got you this, Long trips around the World and to the USA tour. You like others had to learn on the PBA Tour and adapt to anything thrown at you. Paying your dues they call it. After a good week in the WSOB and much improved on previous trips, did you feel pretty confident going into the TV finals?
The TV set is quite a daunting place especially at the National Bowling Stadium as all the lights and people are focused on one pair in a center of 78 lanes. Naturally I felt nervous as it was my first time on the set so I tried to take my surroundings in when we had time to practice on the TV pair before recording. I felt like my look on the Shark pattern was pretty good all week so I just went with the same strategy and tried to overcome those nerves through breathing and staying hydrated.
Having been a player that has not always had brand support, what has being a staff player meant to you in these last couple of years?
I would like to take this opportunity to thank Storm,Turbo,Striking Shirts, Porky's Pro Shop and Airport Bowl for their continued support and belief in me I could not have accomplished this feat without you. Being a part of a brand family is awesome, all the help from the staff is an asset I will always treasure.
I think I can speak for a lot of bowlers when I say well done on this title Richie. The response to your win has been as expected. People are so proud of what you have achieved in your home nation and in the wider World. Will we see you signing autographs at the Sport Tour finals in Chesterfield in December and do you still plan to play in the UK and Europe as schedules permit?
Thank you everyone for the congratulations, I do really appreciate it. I'll certainly be at the Sport Tour stop at Chesterfield and look forward to our live streaming session Dom. I still can't comprehend and get my head around the signing of autographs yet it all seems so surreal. Finally, as for future events my priorities will turn to the PBA tour now but I will definitely will stay active in Europe if schedules permit.
---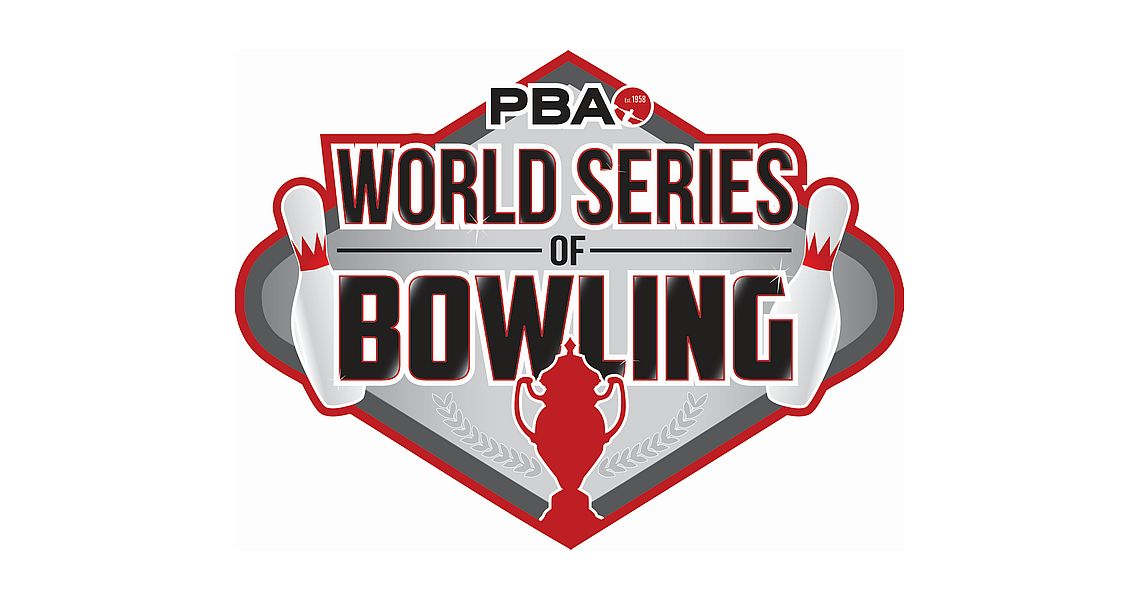 Results from the event
Championship Round:
1. Richie Teece, England, 402 (2 games), $20,000
2. Charlie Brown Jr., 403 (2 games), Grandville, Mich., $10,000
3. Tom Daugherty, Riverview, Fla., 197 (1 game), $5,000
4. Marshall Kent, Yakima, Wash., 193 (1 game), $4,000
Playoff Results:
Shootout Round: Brown 227, Teece 209, Daugherty 197, Kent 193
Daugherty and Kent eliminated.
Championship: Teece def. Brown, 193-176.