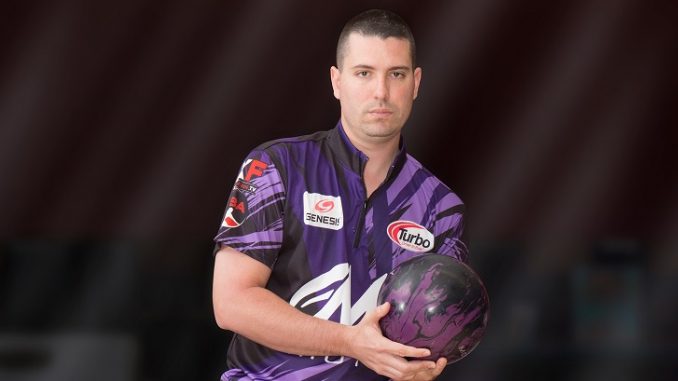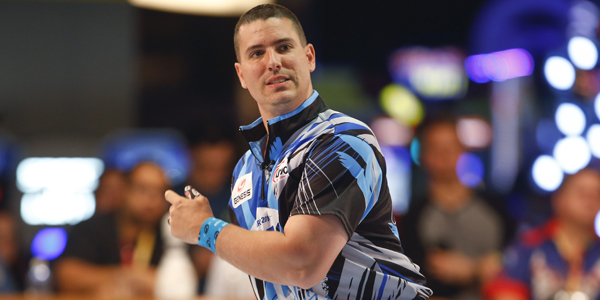 No one had any idea you would consider a move, how did the offer from Motiv come about and Why the move now after a few years with the Brunswick family, was the offer just too good to refuse?
Brett Spangler and I have been friends a long time. I confided in him that I wasn't thrilled with my contract and that guaranteed money is far more important for a lefty. He made it happen in just a few days!
Money aside, did you feel the DV8 and Brunswick balls were limiting you on the lanes and some of this made the choice to move clearer.
The only restriction I had with Brunswick was because I have a high rev rate and I can't back off of it good enough so late in blocks I could never get the ball through the fronts. I won't know until it happens with Motiv if the result will be different with this equipment.
When playing for one brand you will not have been able to throw others company balls, what was your reaction to the Motiv brand when you first rolled the equipment?
I was pleasantly surprised with how much angle I was able to create down lane
.
Which balls in the range caught your eye once tested?
Purple pigment balls stuck out to me big time. What it is about that color? but man do they roll great!
The response on social media has been nuts. People seem genuinely excited to see you throw the brand. An event behind you now and a good placing, how has the transition in equipment been, did things just fit quickly?
I think Motiv is a nice fit for me. I also think having a lefty as a ball rep will benefit me greatly. 1 for 1 it already has. I wouldn't have played the lanes the way we migrated without Brett behind me
.
2017 has not looked too productive so far. how confident are you now for the rest of the season with a fresh new change and range?
The struggle of the past 8 months didn't have much to do with equipment. The left just has not been very good at all. And when that's the case if you don't match up ideally it doesn't matter how good you might be bowling, it won't matter. (This is why I said guaranteed money is much more important for a lefty)
You have numerous titles pretty early in your career. How do you rate your progress so far on tour?
Up until 2015 I was not satisfied at all. Only 2 titles in 8 years. But now having 7 in 10 years with the US open I'm much more happy about it. I won't be completely satisfied until I have hall of fame credentials.
Finally Ryan, Weber Cup teams just announced and some big changes in the USA team, Some say the team needed a leftie like you to counter Jesper Svensson. Is this an event you would like to play in the future?
I've wanted to bowl Weber cup for a long time. You need to get picked and that has never happened.