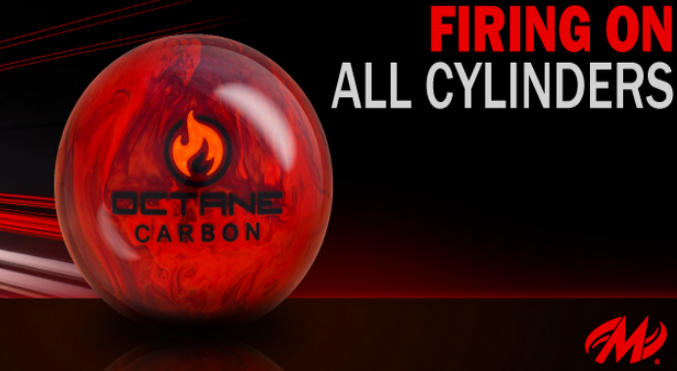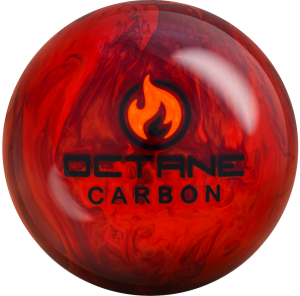 Octane Carbon – Firing On All Cylinders!
The Worldwide Release Date for the Octane Carbon is 4/10/2017.
Introducing the Octane Carbon! Featuring a totally new core and cover, the Octane line has been completely overhauled to produce the Carbon edition. This impressive piece of high performance engineering is super responsive and corners hard! On light-medium oil conditions, the Red Fire Pearl Octane Carbon offers easy length and continuous backend motion that clears the deck with explosive power.
The synergies of the brand new dual-density Injector core and Agitator MXR (MaXimum energy Retention) Reactive cover stock are what make the Octane Carbon so special. The core has a higher RG to push the ball transition further down the lane and it is complimented by the energy retention of the Agitator MXR Reactive shell, which is tuned with a 5500 Grit LSP finish.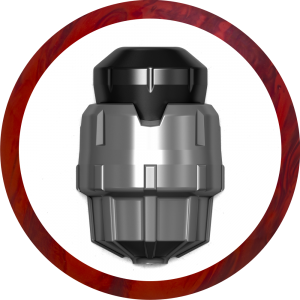 The impressive power of the Octane Carbon's core/cover synergy is also clearly demonstrated at the backend of the lane. The Injector core's dual-density design and moderate differential produce a very responsive transition, which is boosted by a release of energy from the Agitator MXR Reactive cover stock. The resulting ball motion and continuation are incredibly powerful.
PBA® Player of the Year, EJ Tackett, stated, "The original Octane is one of my favorite balls, but this new Carbon is even cleaner and has a much stronger backend motion".
Technical Specifications:
Weight Range: 12# – 16#
Inner Core: Injector™ – NEW!
Cover Stock: Agitator™ MXR Pearl Reactive – NEW!
Finish: 5500 Grit LSP
15# RG: 2.56, Diff: .042
Cover Color: Red Fire Pearl