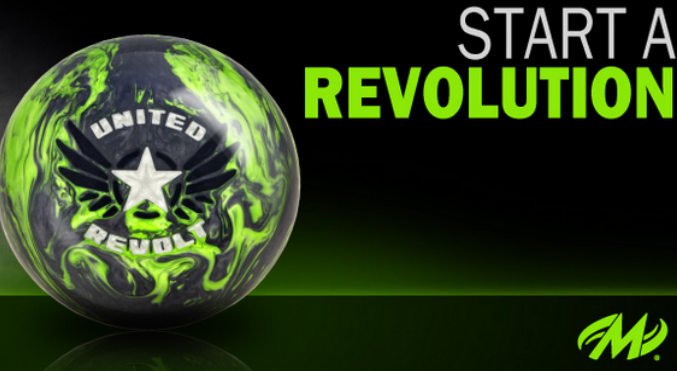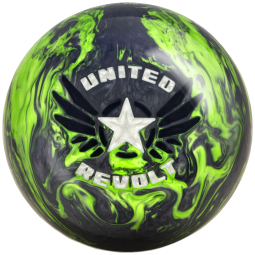 It's time to start a United Revolt
The United Revolt is the first pearl ever offered by MOTIV in the Revolt line and it delivers impressive performance on medium-heavy oil. Utilizing new Helix HFP Reactive technology for the cover and the low RG Vanquish core, the United Revolt provides length yet reads the oil transition incredibly well to give bowlers a strong backend motion that is highly consistent.
The new Helix HFP (High Friction Pearl) Reactive cover stock is specifically engineered to compliment the Vanquish core and give the United Revolt outstanding motion down lane with devastating continuation.
The United Revolt is not only a great compliment to the Primal Fear, but is also the perfect ball to move down to when heavy oil balls begin to produce too much friction.
DOWNLOADS
Shelf Talker     Sell Sheet     Factory Finish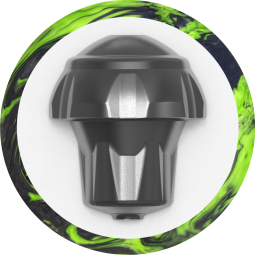 ITEM NUMBER
MTVBRUGLP
INNER CORE
Vanquish
COVERSTOCK
Helix™ HFP Reactive
FINISH
5000 Grit LSP
WEIGHTS
16
15
14
13
12
RG RATING
2.46
2.47
2.50
2.56
2.63
RG DIFFERENTIAL
.057
.056
.056
.044
.030
MB DIFFERENTIAL
FLARE POTENTIAL
5″+