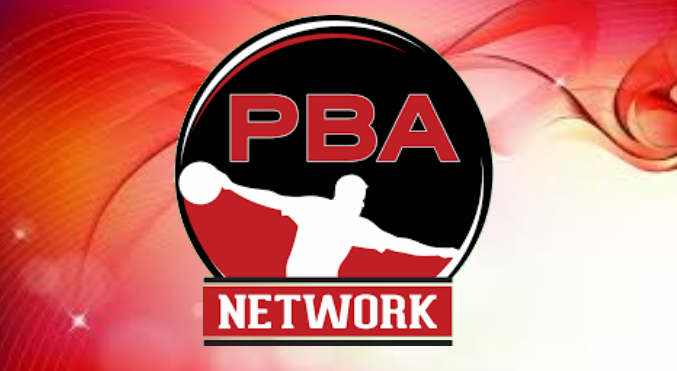 "PICK THE BALL" SURVEY RETURNS TO PBA BOWLING CHALLENGE MOBILE GAME
Concrete Software is renewing its PBA Bowling Challenge "pick the ball" survey, inviting fans to select the new Product Registered ball model they would like to see introduced into the popular mobile device game.
Beginning today, the PBA Bowling Challenge mobile game will list three new ball models for each PBA-participating brand, and ask fans to vote on which ball to include in the game.

Weekly voting will feature a different brand and choice of ball models through the first week in June.
First up will be MOTIV. Based on fan voting (click here: http://bit.ly/MOTIV_17 to cast your vote), the "winning" MOTIV ball will be available for play on April 7. A code to purchase the ball for 50% off (the code will be available on PBA's and the specific companies' social media pages) will be posted.
Each company also will have a flashback weekend where all its previous balls will be available for that weekend only.
As the season progresses, voting will take place each week to select the new ball for release as noted below:
● Track:  March 30 (voting begins); April 14 (ball release date).
● Storm: April 6; April 21.
● Brunswick: April 13; April 28.
● Columbia 300: April 20; May 5.
● Radical: April 27; May 12.
● Ebonite: May 11; May 26.
● Roto Grip: May 18; June 2.
● 900 Global: May 25; June 9.
● Hammer: June 1; June 16.
JOSH BLANCHARD TAKES EARLY LEAD IN XTRA FRAME STORM CUP RACE
PBA Xtra Frame Reality Check Classic winner
Josh Blanchard
has assumed the early lead in the 2017 PBA Xtra Frame Storm Cup points race, earning 25 points for his victory in the first of eight Storm Cup events this season. Rounding out the top 10 after the first event are Reality Check Classic runner-up
AJ Johnson
, 19 points;
Dom Barrett
, 18;
Shawn Maldonado
, 17;
Dick Allen
, 16;
Ildemaro Ruiz
, 15;
Tom Daugherty
, 14;
Chris Spoo
, 13;
Walter Ray Williams Jr.
, 12, and
Jeff Piroozshad
, 11.
In each Storm Cup event, PBA members who finish in the top 20 will earn points with 25 points going to the winner, 19 to the runner-up, 18 for third place and points diminishing by one through 20th place. A complete summary of the points leaders will be posted on pba.com (
http://www.pba.com/SeasonStats/XtraFrameTourPoints/95#stats-list
) after each tournament.
The next tournament in the series will be the PBA XF Wilmington Open at Ten Pin Alley in Wilmington, N.C., May 26-29.
QUBICA AMF PBA REGIONAL UPDATE: MATT O'GRADY WINS IN OHIO
Fresh off his win in the PBA Lakewood (Colo.) Southwest Super Regional two weeks earlier, Matt O'Grady of Rahway, N.J., defeated Joe Bailey of Wooster, Ohio, 237-148, to claim the PBA Trumbull County Tourism Bureau Central/East Open title presented by Radical at Bell-Wick Bowl in Hubbard, Ohio, Sunday.
The title was O'Grady's first of the year in the PBA Central Region and the fourth of his career. He also earned $2,700.
Alex Cavagnaro of Massapequa, N.Y., led off the stepladder finals by eliminating Ryan Shafer of Horseheads, N.Y., 234-182. O'Grady then defeated Cavagnaro, 233-217, and he advanced to the championship match by defeating Mike Clark of Cleveland, 242-158.
● Anthony Lavery-Spahr from Pasadena, Texas, defeated Derek Acuff of Glendale, Ariz., 234-199, to claim his fourth QubicaAMF PBA Regional title Sunday in the sixth annual PBA Odessa Southwest Open at Astro Bowl in Odessa, Texas.
Lavery-Spahr, last year's runner-up, started the championship match with a spare and two strikes while Acuff struggled after two opens in the first three frames. Lavery-Spahr received byes to the Round of 8 after qualifying fourth and started his road to victory by defeating defending champion Clara Guerrero, a Colombia native now living in Pflugerville, Texas, 2-1, in their best-of-three-game match. In the semifinal round, he survived with a 173-164 victory over Jeff Hatt of Midwest City, Okla.
Acuff, who qualified second, defeated Joe Findling from Mesquite, Texas, 2-0, in the Round of 8, and prevented a title match between twin brothers by eliminating Sean Lavery-Spahr in the semifinal round, 200-178.
● QubicaAMF PBA Regional events over the March 24-26 weekend include the PBA50 Rossi Lanes Eastern Open in Elmira, N.Y.; the PBA50 Liberty Lanes Midwest/Central Open in Carpentersville, Ill.; the CCFA Strike Out Crohn's and Colitis South Open, presented by Rhino Page, at Boardwalk Bowl in Orlando, Fla., and the Caveman Bowl Northwest/West Open presented by DV8 in Grants Pass, Ore.
● Closing out March and kicking off April's PBA Regional calendar over the March 31-April 2 weekend will be the PBA50 Showtime Lanes Midwest/Central Open in Virden, Ill.; the Myrtle Beach South Open at Myrtle Beach  Bowl in South Carolina; the FireLake Grand Casino Hotel & Resort Southwest Open at FireLake Bowl in Shawnee, Okla., and a PBA West/Northwest tripleheader at the National Bowling Stadium in Reno – the PBA50 and PBA Sands Regency West/Northwest Classic events plus the Sands Regency West/Northwest Challenge (for non-titlists), presented by DV8. The weekend also will include a Sunday-only reduced entry fee Elkhart Central/Midwest Open presented by 900 Global at Country Club Lanes in Elkhart, Ind.
● For complete PBA Regional schedules, rules and entry information, visit pba.com, open the "schedules" tab and click on PBA Regional Tours to find the event(s) in your area.
QUICK NOTES
● To follow the Brunswick Euro Challenge in Munich, Germany, this week, visit http://brunswickeurochallenge.com/live-streaming/ for live streaming coverage. Fans also can visit the website for daily updates as the event progresses. The first event on the 2017 PBA International-World Bowling Tour schedule concludes Sunday. Sweden's Jesper Svensson is defending champion.
● PBA Hall of Famer

Pete Weber and PBA Women's Series titlist Diandra Asbaty can be seen in cameo roles in the 2016 movie, "Split," which is now available at no cost to Amazon Prime members. The movie billed as "The World's First Romantic Bowling Comedy," is also available for rent or purchase on Amazon, iTunes, Google Play, VUDU, Xbox and PlayStation. Click here to watch the trailer: https://www.youtube.com/watch?v=zekgYUGOjXc .
●

USBC Hall of Famer and two-time PBA Tour champion

Les Zikes

of Palatine, Ill., became the 11th player in history to participate in 65 USBC Open Championships when the 82-year-old bowled his team event on Monday, March 20, at South Point Bowling Plaza in Las Vegas. With his 546 series in team event, 562 in doubles and 570 in singles, Zikes added 1,678 pins to his career total of 112,564 pins knocked down in USBC Open competition (seventh on the all-time list).