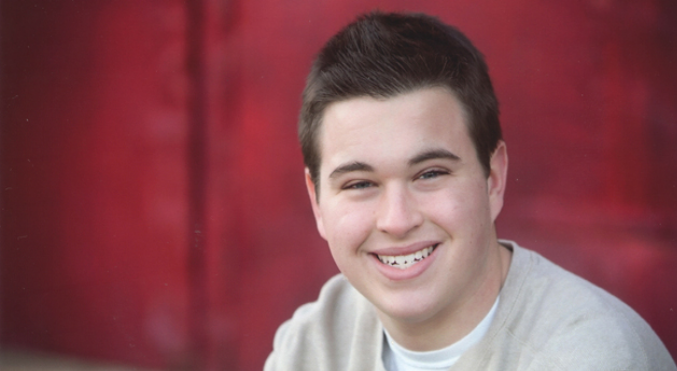 ARLINGTON, Texas – Connor Jones of Madison, Mississippi, has been selected to receive the Annual Zeb Scholarship by the International Bowling Campus Youth Committee.
Named for Jim Zebehazy, the former executive director of the Young American Bowling Alliance, the $2,500 scholarship is awarded annually to a United States Bowling Congress Youth member who achieves academic success and gives back to the his or her community through service.
A senior year at Madison Central High School, Jones is a National Honor Society member and student body vice president. A four-year selection to the National Beta Club, he was in the Mississippi Youth Legislature the last two years and is a two-time selection to the Mississippi All-State Honor Choir.
"It is a huge honor to be awarded this scholarship," said Jones, who is captain of his high school bowling team. "It affirms that all of the hard work has paid off. In the long run, bowling itself is its own reward, but this scholarship definitely affirms that my actions are seen as something promising and really pushes me to keep going and practicing to get even better in the sport of bowling."
Jones has a 97.43 grade-point average (based on 100) and has taken eight Advanced Placement courses, including biology, calculus, English, and macroeconomics. He has been recognized as an AP Scholar with Distinction.
He coordinated food drives at his high school, served as a Salvation Army bell ringer and has been involved in the American Cancer Society Relay for Life. He also has been on numerous mission trips through his church.
While he still is deciding on the college he will attend, Jones knows he will pursue a degree in mechanical engineering with a focus in manufacturing.
"I really like to understand how things are made and the design process for them, with computer-aided design (CAD) and the factory floor," Jones said.
Jones will receive the Annual Zeb Scholarship at the USBC Convention and Annual Meeting, scheduled for April 24-27 at The Orleans in Las Vegas.
Go to BOWL.com/ScholarshipsAwards to learn more about scholarships for youth bowlers.
About International Bowling Campus
The International Bowling Campus (IBC) is the headquarters for the bowling industry and directly serves the more than 69 million bowlers in the United States. The IBC houses the resources of the United States Bowling Congress, the governing body and membership organization for the sport; the Bowling Proprietors' Association of America, representing the business interests of bowling centers; IBC Youth Development; Strike Ten Entertainment, the marketing arm for the industry; the International Bowling Museum and Hall of Fame; the International Bowling Pro Shop and Instructors Association; the International Bowling Media Association; the Bowling News Network; the Billiard and Bowling Institute of America; and the International Training and Research Center.