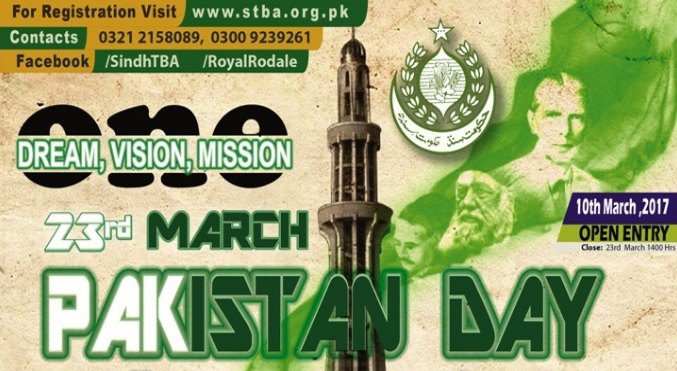 KARACHI: The 3rd STBA Pakistan Day Tenpin Bowling Championship 2017 is organized by the Sindh Tenpin Bowling Association (STBA) and under auspices of the Pakistan Tenpin Bowling Federation, which will be held at the Royal Rodale Club in DHA, Karachi from 23rd to 25th March, 2017.
Mr. Aleem Agha – President of STBA, Romis Ali Founder General Secretary of STBA, said in joint statement addressing the Media.
About 100 participants From All over Sindh, in Master Singles, Graded Singles, Women's, Singles, NOVICE/Beginners, Under 12 & Mix Team Event Category will participate.
Pakistan Tenpin Bowling Federation (PTBF) playing rules and regulations shall apply. This tournament is a ranking tournament in Sindh toward the PTBF
Romis Ali, Secretary General of Sindh Tenpin Bowling Association says it's that time of the year again when we all get together to celebrate Pakistan Day on the lanes. Your enthusiasm and participation helped us put on a great show last year and we hope to take it to the next level this year too InshaAllah .
The Association has opened the registrations and practice games since March 10th "Once the player will qualify for their respective category then Rounds of open Singles and graded will be played on 23rd March and it will then proceed towards Team Event on 25th March" said Romis Ali –General Secretary of STBA
The Award ceremony of Pakistan Day Bowling Championship will be held on March 25th and Minister for Sports & youth Affairs Sindh, Sardar Mohammad Baksh Khan Mahar will distribute Cash prizes up to 3 lakh & trophies among players of winner and runner-up.