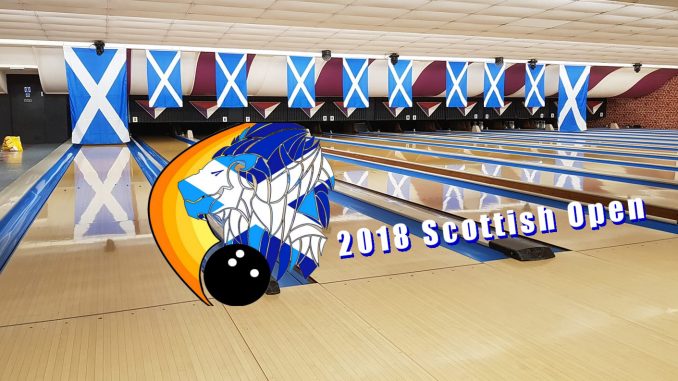 Rob Thurlby Wins the Scottish Open title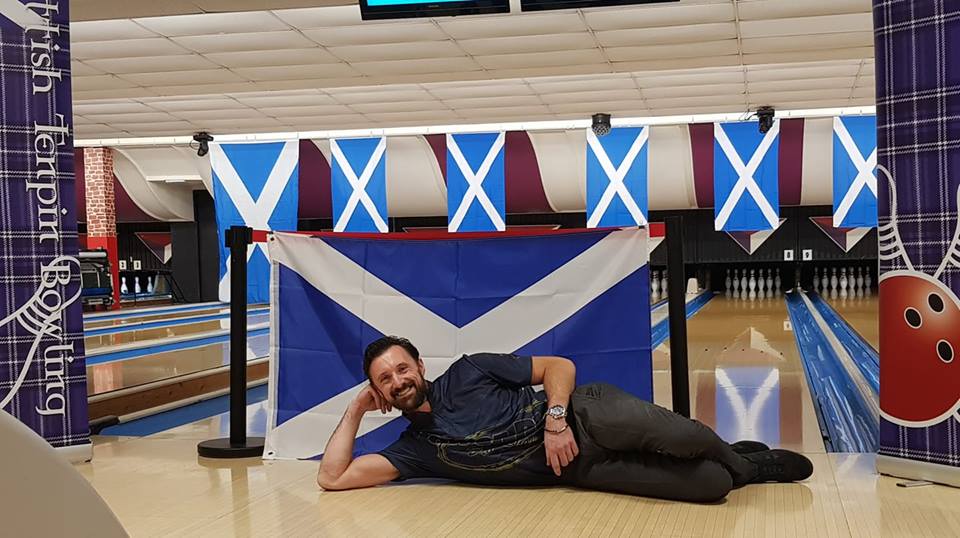 Reports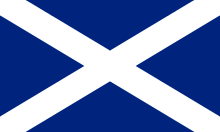 Scottish international Mark McQueen did not have the best of starts with a 171 but he more than made up for it by adding games of 204,279,248,245 and 267 for a fine 1414 to lead his home open. Second after qualifying was England's Rob Thurlby with a solid 1404 and high of 267. Third was Scottish international Martin Williamson with 1354.
The cut for the Sunday finals fell on Scotland's female World Cup entry this year Tania Yusaf with 1180.
Round 2 and just three games saw some good scores challenging at the top for the final five places and a chance to join the three seeds in the next round. Booking the top place was Scotsman Kenny Jamieson with 663 followed by fellow Scot Andrew McManus in second with 657 tied with Englishman Liam Fitzpatrick. Steven Gill advanced with 650 and taking the cut spot again was Tania Yusaf with 647 including ladies bonus.
The 2018 Scottish Open has come to an end, with Rob 'The Machine' Thurlby taking the title! In second place was Mark McQueen who made Rob fight to the very last frame. Full results will be uploaded shortly – A great weekend on what proved to be tough pattern for most! 🎳
James Claxton

Results
Fina Rounds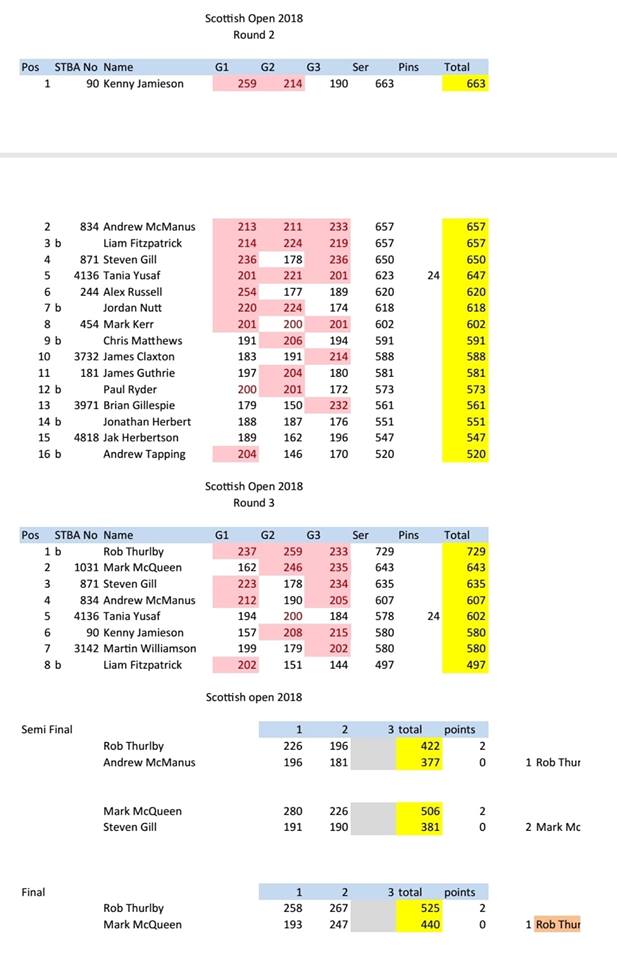 Qualifying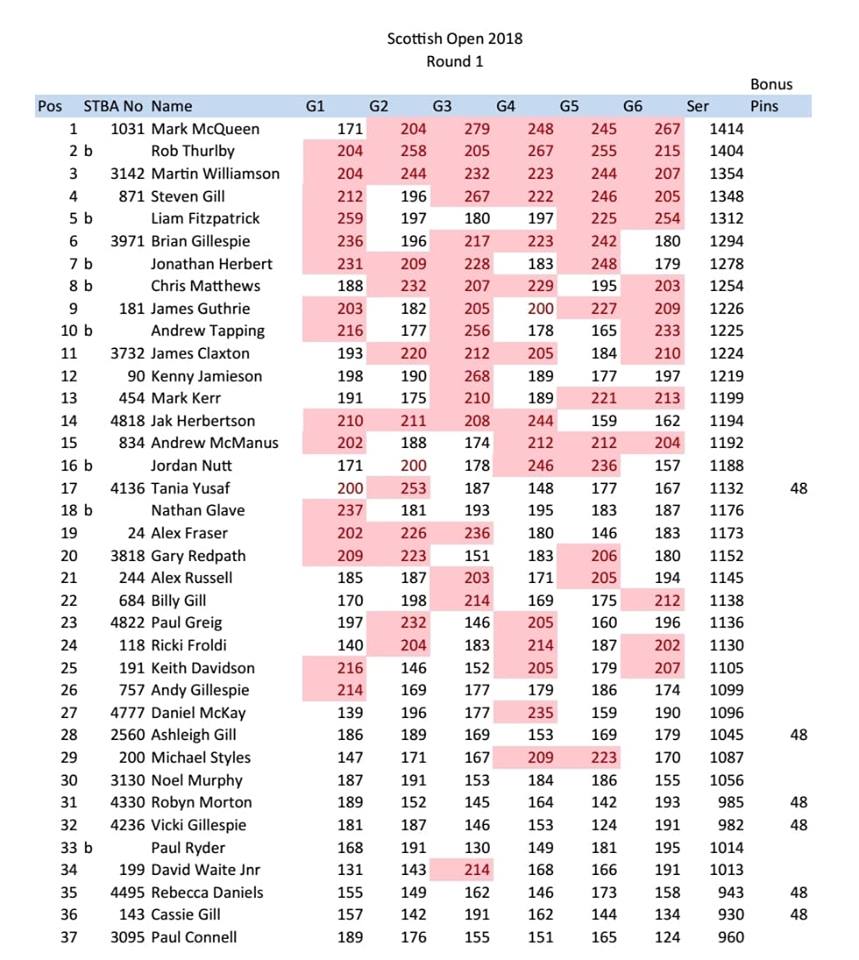 Lane Pattern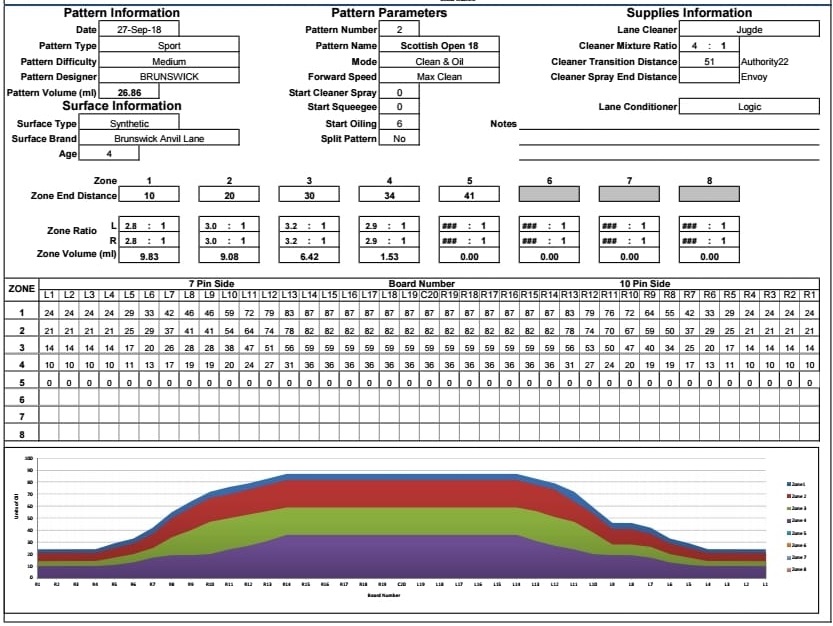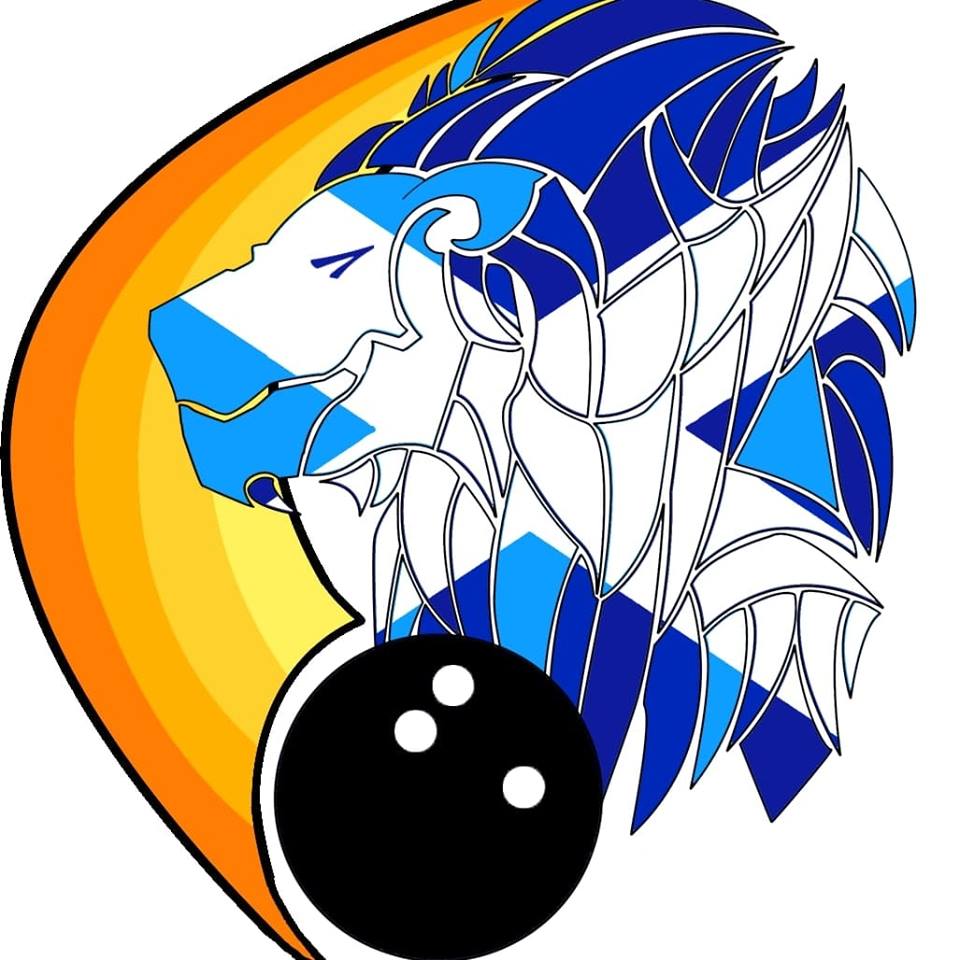 History
It was the late 80's and finally the Scottish had their own Open championships at last. The first winner came in 1988 with Bruce Pearce taking the title. Over the years many amazing players have collected the title but England's Wayne Greenall stands above allcomers with FIVE wins.
Missing dates do not mean there was no championship this year. If you can help fill in the gaps please let us know
1988 Livingston Bruce Pearce
1989 Livingston Chris Buck and Gill Sutton
1990 Stirling Andy McCraken
1991
1992
1993 Glasgow Richard Hood and Lynne Terrel
1994 East Kilbride Richard Hood and Judy Howlett
1995 Paul Boyle and Susan Campbell
1996 Ricki Froldi and Ashley Craven
1997 East Kilbride Wayne Greenall and Gemma Burden
1998
1999 Stirling Richard Hood and Kirsten Penny
2000
2001
2002
2003 Glasgow Wayne Greenall and Lisa John
2004 Stirling Wayne Greenall and Laura Rhoney
2005 Stirling Graham Turner (Ireland) and Katie Jowsey
2006 Wayne Greenall and Katie Jowsey
2007 Paul Stott and Katie Jowsey
2008 Nick Froggatt and Debbie Watson
2009 Paul Stott and Nicki Ainge
2010 Ricki Froldi and Laura Rhoney
2011 Wayne Greenall and Laura Rhoney
2012 Livingston Wayne Greenall and Hayley White
2013 Steven Gill and Haley White
2014 Curtis Hooper and Hayley Russell
2015 Alan Keddie and Laura Murphy
2016 Kenny Jamieson and Ashleigh Gill
2017 Steven Gill and Tania Yusaf