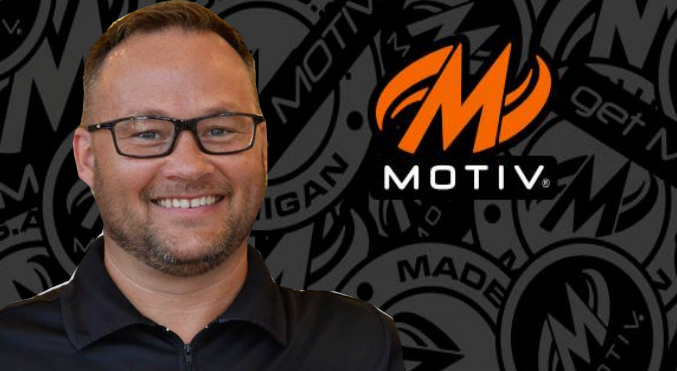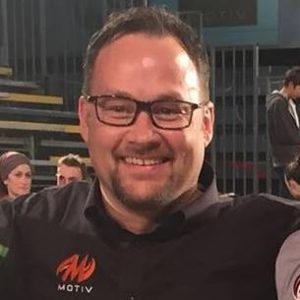 "I am very proud of our efforts as the Motiv team. The combined efforts of many great people have helped us build the business. Quite honestly, some of my proudest moments have been witnessing our pros win titles.
It's so inspiring and emotional to be a part of the experience. To watch someone's dreams come true and share in the moment with them.  We work incredibly hard to develop high performance equipment and they work very hard to be the best bowlers in the World. When our ambitions synergize, great things happen."
Once upon a time a little known company started making bowling balls. They went on to become the market leader in under 30 years.  Then, another company started making bowling balls and they too look like rising stock in the World of Bowling thanks in part to very good products, some of the best bowlers on the planet and some really cool logos on the balls.
Motiv are a very interesting company, It cannot be easy as a new company to grow in a market full of established brands. Somehow Motiv have not only grown but become a challenger in a lot of tournaments Worldwide. Wanting to know more about the brand we got a chance to speak with Vice President of Sales and Marketing Scott Hewitt.
What is your role for Motiv and what is a typical day for you?
My title is Vice President of Sales and Marketing, but everyone at MOTIV wears many hats. A good chunk of my time is spent working on new product development. We are always looking for creative ways to elevate MOTIV performance, so there are frequent conversations about core design concepts and cover stock technology. A typical day for me also involves a great deal of communication with distributors, pro shops, marketing support, and our inside sales team.
How did you come to work for the company?
I recently celebrated my 25th anniversary with MOTIV and started when I was in college. At that time, we were not making balls under our own brand, but were manufacturing high performance cores for other ball manufacturers. My starting position was in the factory on the inner core line and I will never forget that 13-hour first day on the job.
During the first 2 years, I worked in various positions in the factory and was given the opportunity to do nearly every job at one time or another. When I graduated from college, I was promoted from the factory to the office to do inside sales for the Tech-Line division of the company (Now also branded MOTIV), which manufactured ball plugging supplies. After later graduating with an MBA, I was promoted and given the opportunity to launch a new retail division of our company in the hardware industry.
That experience proved to be very useful when we later launched the MOTIV brand of bowling equipment in 2009.
The first thing you notice about the Motiv balls are the logo, who's idea was it to do the logos this way?
I recall being in a team meeting several years ago and we were brainstorming on things we could do to be unique. We didn't want to introduce another bland ball brand. We wanted to have something that would differentiate us from the competition. The idea of NeoMark graphics came up, but in a very basic concept. As a team, the idea was discussed, tested, and re-designed to be what you see today. The entire process actually took nearly 2 years to perfect. There is a great deal of engineering behind the NeoMark graphics and it was a big team effort.
The Neomark logos, is it a company secret how it is done or could we see a cool video in the future about the process?
We don't ever discuss the specifics of how the Neomark graphics are created. The process is very complicated and took approximatley two years of research and development to get it ready for production. It was no easy task, but definitely worth the effort. Neomark graphics are available exclusively from Motiv.
It's been a good year for Motiv, How proud were you of EJ's PBA World championship win and what does a win like that mean for Motiv?
EJ has been on staff with MOTIV for several years and it has been incredible to watch him grow and become the dominant player that he is today. I will never forget going to his first TV appearance for the PBA Wolf Open in 2013. He was throwing the Primal Rage, which was new at the time, and he ordered a jersey to match the ball. We were all so pumped. He didn't win a title that day, but everyone was talking about EJ Tackett afterward.
He is impressive to watch! Over the past few years, EJ's game has really developed and he is so much stronger today. There were some tough losses that I think have really made him a stronger competitor with more focus. Losing the 2015 World Championship was really tough and heart-breaking after working so hard to earn the number 1 seed for the TV show.
What is amazing is that EJ did that 2 years in a row! He was seeded number 1 for the 2016 PBA World Championship also. I was so proud of him. To see him win was very emotional. Quite honestly, the really special part was having his dad there to be part of it with him. I think most of us got choked up when EJ jumped up on the stage and gave his dad a huge hug. What a great moment. I was so happy to be there.
Getting the product in people's hands is one thing but selecting the right staff players is an important part of the business, how do you go about picking players to use your equipment?
You are so right. Having the right staffer players is huge because they not only need to represent your product well on the lanes, but they also need to represent your brand professionally off the lanes. It is very important to MOTIV to have staffers that are well respected by other bowlers and provide us with a professional image. In many countries, we work directly with the distributors to find staffers that are a good fit. We also have a staff manager that is in charge of the entire MOTIV team.
Since Motiv appeared you have steadily grown and had important wins with the arsenal of balls. Do wins make a massive difference to sales in people's minds or is just having the balls competitive and placing high in all events is more important?
Yes, we have enjoyed strong growth since we "cracked the code" on cover stocks back in 2013 with the original Primal Rage. We now believe MOTIV has the best cores and cover stocks in the world. We offer a broad performance spectrum, which has proven successful at all levels of bowling, including the PBA tour. Without a doubt, PBA television shows and wins make a big difference, but the entire package is important. If the pro shops and bowlers don't believe in your product, winning on TV will not have the same impact.
How difficult is it coming up with new names and designs in a saturated market?
Oh my gosh! Coming up with new names and designs for bowling balls is definitely a challenge. So many times you think of a great name and then realize someone else is already using it. Another issue is the subjectivity of how good a ball name, color, or logo design is. Everyone has their own opinion and there is almost never consensus.
In timescale, how long does it take from an idea to release in terms of ball design, naming and testing?
If we are working on a new core and cover combination, we prefer to work one year ahead.
Of all the Motiv balls so far which one has been the best seller and do you have a personal favourite?
Surprisingly, our best-selling ball ever is the Venom Shock, which was introduced in 2014. It is a very special ball. The performance is so good that sales actually get better over time because bowlers recommend it so highly. It is also the MOTIV ball most recommended by pro shops to bowlers trying MOTIV for the first time.
My personal favorite is probably the original Primal Rage because it was such a significant ball for MOTIV. At the time it was introduced, it was rated as having the biggest backend of any ball ever made. Other ball manufacturers were chasing that strong backend motion with continuation and we were able to achieve it in a very short time. By the end of 2013, the Primal Rage had become the best-selling MOTIV ball ever.
Social media has become an important part of the way companies like Motiv grow and connect with the marketplace. How has this helped you so far?
Yes, social media is very important for every consumer business and I think every ball company now fully understands the importance. Early on, we made a strong effort to connect with our customers through Facebook and other online platforms. It was not the traditional approach but it worked very well for Motiv.
Being so close to the product and the belief in what you are doing. Do you find yourself looking and some bowlers and thinking, I know a ball that would be perfect for you?
Absolutely! We get suggestions all the time and often the bowlers are very much on target with our future plans. If one spends time studying our ball guide, they can figure out which ball releases might be on the orizon. Of course, as you can imagine, we do also get some crazy suggestions that are quite entertaining to read, but will never make it to the marketplace. Still, we love hearing from our customers and their feedback is always appreciated.
Where did bowling start for you Scott?
I believe I started bowling and golfing with my dad at around the age of 7. Those are great memories! We would golf a couple of days each week  from April – August and then head to the bowling center from September – March. When I was older I joined his bowling league. Growing up as a typical league bowler in the 70's and 80's, my arsenal consisted of 1 ball.
Now my MOTIV arsenal is quite extensive, as you can imagine. Bowling ball technology is far more advanced today.
Speaking of the 70's and 80's, How good a bowler were you?
I've always considered myself an average bowler. I think my highest league average was in the 180's. I've never had a 300 game so I still have work to do.
When you are not surrounded by the bowling World and work, what things do you enjoy?
That's a tricky question because I actually love what I do, and who I work for, so I tend to spend a lot of my time working. In my speare time (pun intended), I enjoy my family. My wife and I have three kids and we try to pack in the fun bowling, golfing, skiing, boating,playing soccer etc.
When you look at everything achieved by Motiv so far, which things make you the most proud?
I am very proud of our efforts as the Motiv team. The combined efforts of many great people have helped us build the business. Quite honestly, some of my proudest moments have been witnessing our pros win titles.
It's so inspiring and emotional to be a part of the experience. To watch someone's dreams come true and share in the moment with them.  We work incredibly hard to develop high performance equipment and they work very hard to be the best bowlers in the World. When our ambitions synergize, great things happen.
Finally Scott is there anything exclusive we can get from you about Motiv in 2017 or will we have to wait and see?
You'll have to wait and see, but it didn't hurt to ask