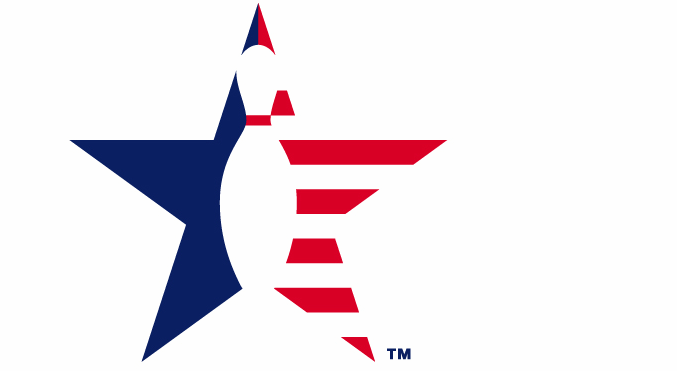 ARLINGTON, Texas – The 48-person field for the 2017 Intercollegiate Singles Championships was determined Friday through qualifying events held at four sites.
The 2017 Intercollegiate Singles Championships will have 24 men and 24 women competing for individual national titles April 18-19 and 22 at the Raising Cane's River Center in Baton Rouge, Louisiana. Both the men's and women's finals will be taped for broadcast and televised on CBS Sports Network in May.
At each of the four sectionals Friday, participants bowled six games, with the top four men and top four women guaranteed to advance. The eight additional men and eight additional women who advanced were determined based on the number of entries at each sectional.
Five men's bowlers from the Allentown, Pennsylvania, sectional advanced, with Andrew Kopec of Cayuga Community College leading the way with a 1,409 pinfall total. Joining him are Andrew Dekowski of William Paterson, Nicholas Scelfo of College of New Jersey, and Notre Dame-Ohio's Ryan Ashby and Casey Cohagan.
Webber International's Taylor Bulthuis led the women's field at Allentown with a 1,285 total. The other advancers were Kelsey Hackbart of Duquesne, Christalynn Bonifacio of Emmanuel, Alyssa Balicki of Long Island and Maryland Eastern Shore's Jacqueline Rhoda.
Nicco Vicari of Calumet led the men's qualifying at the Smyrna, Tennessee, sectional with a 1,355 total, and four of the six advancers were Lindenwood bowlers – Bryan Dragotta, Michael Coffey and Jayson Robarge, who were second, third, and fourth, respectively, while teammate Ryan Stubblefield took the sixth and final spot. McKendree's Armando Godoy rolled 289 in his final game to finish fifth and advance.
Six women advanced out of the Smyrna sectional, led by McKendree's Jessica Mellott with a 1,293 total. Mellott was joined by Vanderbilt's Maria Bulanova, Rachel Devillier of Florida State, Breanna Clemmer of McKendree, Jordan Newham of Vanderbilt and Lindenwood's Elizabeth Malley.
Defending ISC champion Daniel Hanson (1,373) of Robert Morris-Illinois finished three pins behind top-qualifier Joshua Schneider (1,376) of Wisconsin-Whitewater at the Addison, Illinois, sectional, where nine men advanced from the field of 260.
Also advancing in Addison were: Mitchell Zierer of Wisconsin-Madison, Dustin Zehner of Purdue, Nick Kross of Robert Morris-Illinois, William Mateffy of Minnesota State-Mankato, Drew Fakler of Wisconsin-Whitewater, Tyler Scott of Saginaw Valley State and Aaron Turner of Wisconsin-Whitewater.
Kelly Belzeski of Nebraska led the 196-player women's field at Addison with a 1,284 total and was followed by Grand View's Hannah Munson (1,264) and Delaware State's Alexis Neuer (1,262). The other qualifiers from the sectional are Mattie Brandos of Robert Morris-Illinois, Haley Cummings of Sinclair Community College, Abby Ragsdale of St. Francis-Illinois, Nebraska's Alexandra Mosquera, Brooklyn Greene of Robert Morris-Illinois and Hastings' Samantha Laird.
Midland's Nick Pate, the Most Valuable Player at the 2015 Intercollegiate Team Championships, led qualifying at the Dallas sectional with a 1,335 total. Advancing with Pate were Joshua Taylor of California State-Fresno, Brandon Biondo of Wichita State and Scott Hill of Lindenwood-Belleville.
Stephanie Schwartz of Stephen F. Austin, who reached the semifinals of the 2016 ISC event, led the Dallas regional and was joined by three Wichita State players – Sydney Brummett, Estefania Cobo and Hollyann Johansen.
Go to BOWL.com/ISC for complete results from all sectionals and more information about the Intercollegiate Single Championships.
About International Bowling Campus
The International Bowling Campus (IBC) is the headquarters for the bowling industry and directly serves the more than 69 million bowlers in the United States. The IBC houses the resources of the United States Bowling Congress, the governing body and membership organization for the sport; the Bowling Proprietors' Association of America, representing the business interests of bowling centers; IBC Youth Development; Strike Ten Entertainment, the marketing arm for the industry; the International Bowling Museum and Hall of Fame; the International Bowling Pro Shop and Instructors Association; the International Bowling Media Association; the Bowling News Network; the Billiard and Bowling Institute of America; and the International Training and Research Center.
# # #