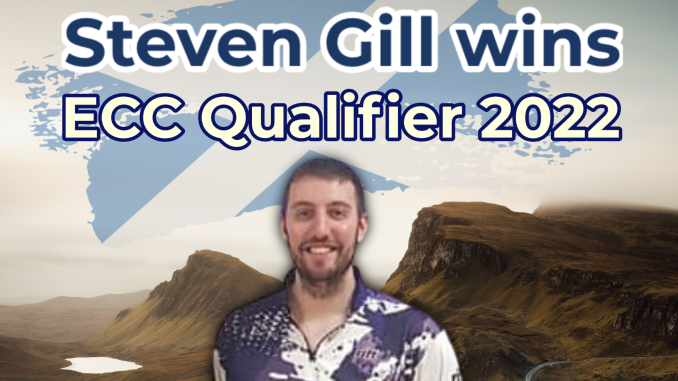 Scottish bowlers competing to represent the country via the ECC European Champions Cup Qualifier in L.A. Bowl, Ayr at the end of May.

Reports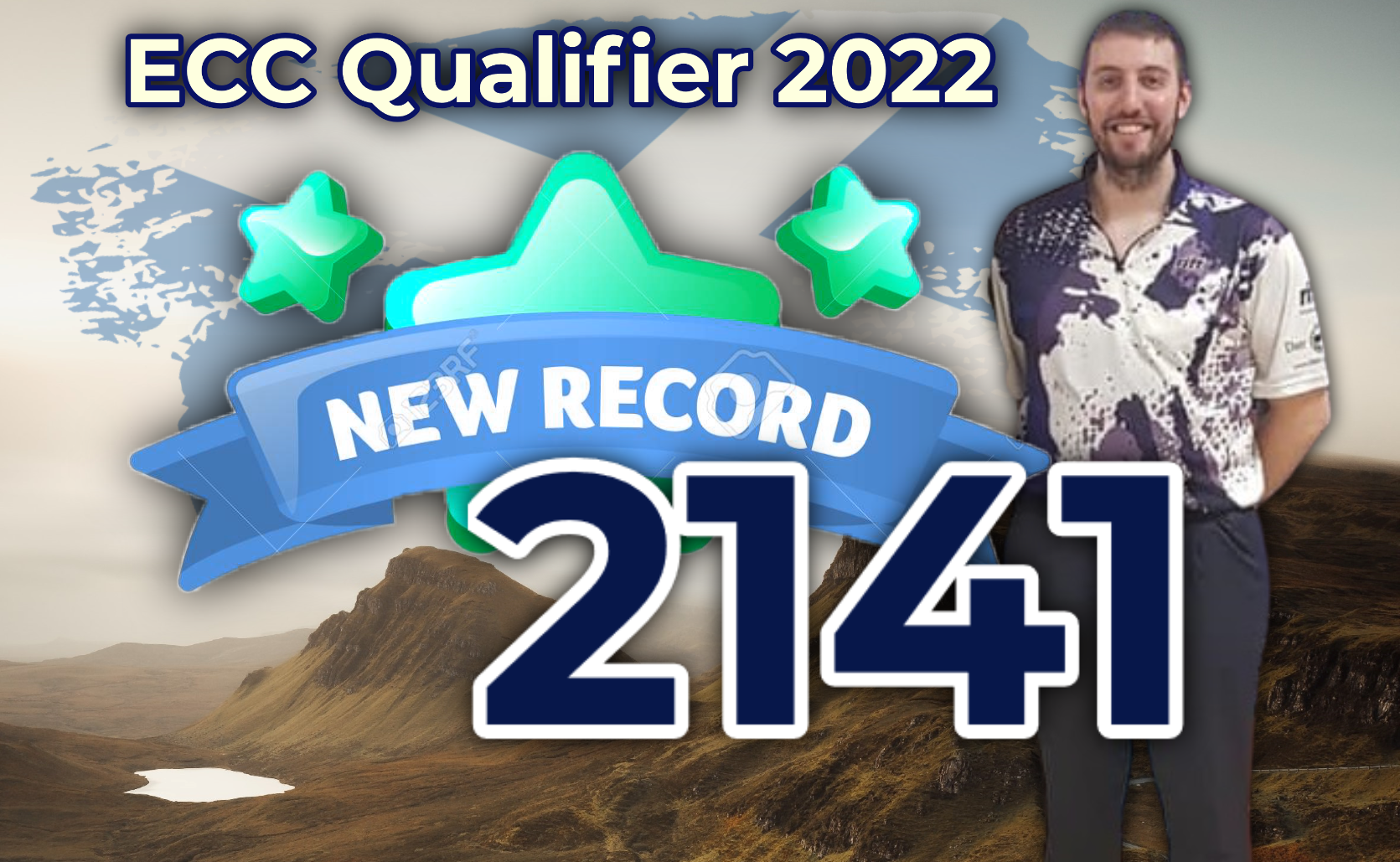 The scoring in the qualifier was excellent and then there was Steven Gill who was simply unbelieveable. While second to seventh were all averaging over 220, Steven was light years ahead with a 267 average.
What is certainly a Scottish Record for 8 Games, Steven fired 277,247,278,299,248,257,279 and 256 for 2141. We wait now to find out if it is a UK record?
Chris Thomson-Nairne was second in qualifying with 1822 and Brian Gillespie third with 1805. The top 16 cut landing on Andrew McManus with 1639.
Onto the finals and wins for Jack Kerr, Callum Carver, Chris tHompson-Nairne and Steven Gill and we said goodbye to Mark McQueen, Brian Gillespie, Michael Maccoll and David White (Jnr).
The semi final saw Steven Gill easily defeat Callum Carver as Jack Kerr beat Chris Thompson-Nairne. Steven Gill had been a cut above all weekend and was not going to let it slip now and blasted 246, 245, 288 to Jack Kerr's 213,205,163 and was crown Champion with Alison WIlliamson top female.
Results
Final Step 4
Steven Gill 246, 245, 288 vs Jack Kerr 213,205,163
Female winner was Alison Williamson

Final steps 2 and 3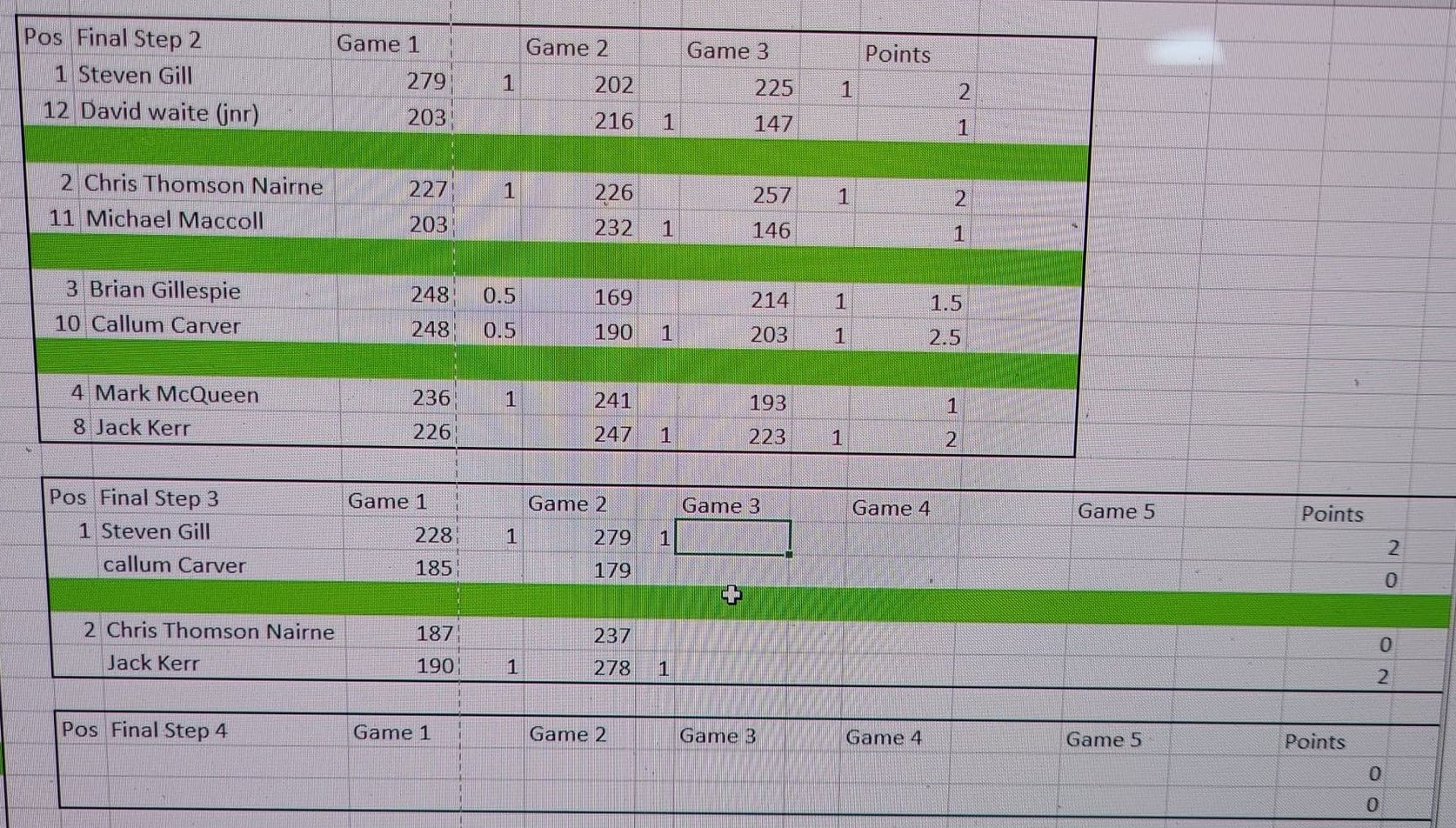 Qualifying