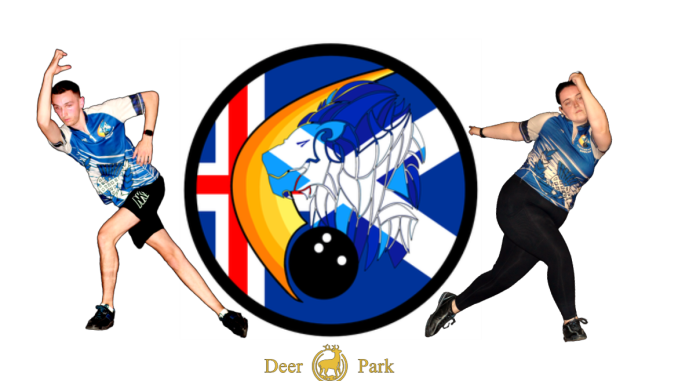 Friday-Sunday 11th-13th August.

The Challenge is between Scotland and Iceland for this inaugural event. (We hope more countries will join in future years bringing a new International Challenge for this age group)
Scottish Tenpin Bowling are hosting the event at Deer Park, Livingston, where teams of U30s (4 men and 4 ladies) from each country are competing in multiple disciplines to be the 1st overall winners of the Euro Nations Challenge Cup and the Mens or Ladies divisions.
The Teams are: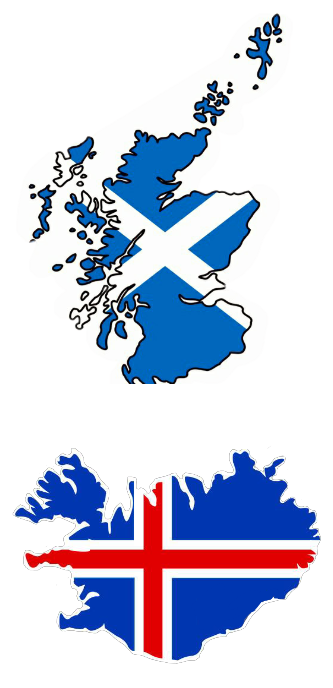 Scotland
Mens
• Chris Thomson-Nairne
• Euan Coote
• Daniel McKay
• Jack Relly
Ladies
• Alison Williamson
• Amy Addison
• Rebecca Daniels
• Tania Yusaf
Iceland
Men
• Andri Freyr Jonsson
• Aron Hafrhorsson
• Hinrik Oli Gunnarsson
• Isak Birkir Saevarsson
Ladies
• Malfridur Jona Freysdottir
• Hafdis Pala Jonasdottir
• Helga Osk Freysdottir
• Katrin Fjola Bragsdottir
The teams are competing for medals in Singles and Trios (Friday), Doubles and Mixed Doubles (Saturday), Teams, Baker Teams and Masters (Sunday) with a dinner (banquet) to close of the weekend on Sunday evening.
Visit the Official website here
---
Results
Overall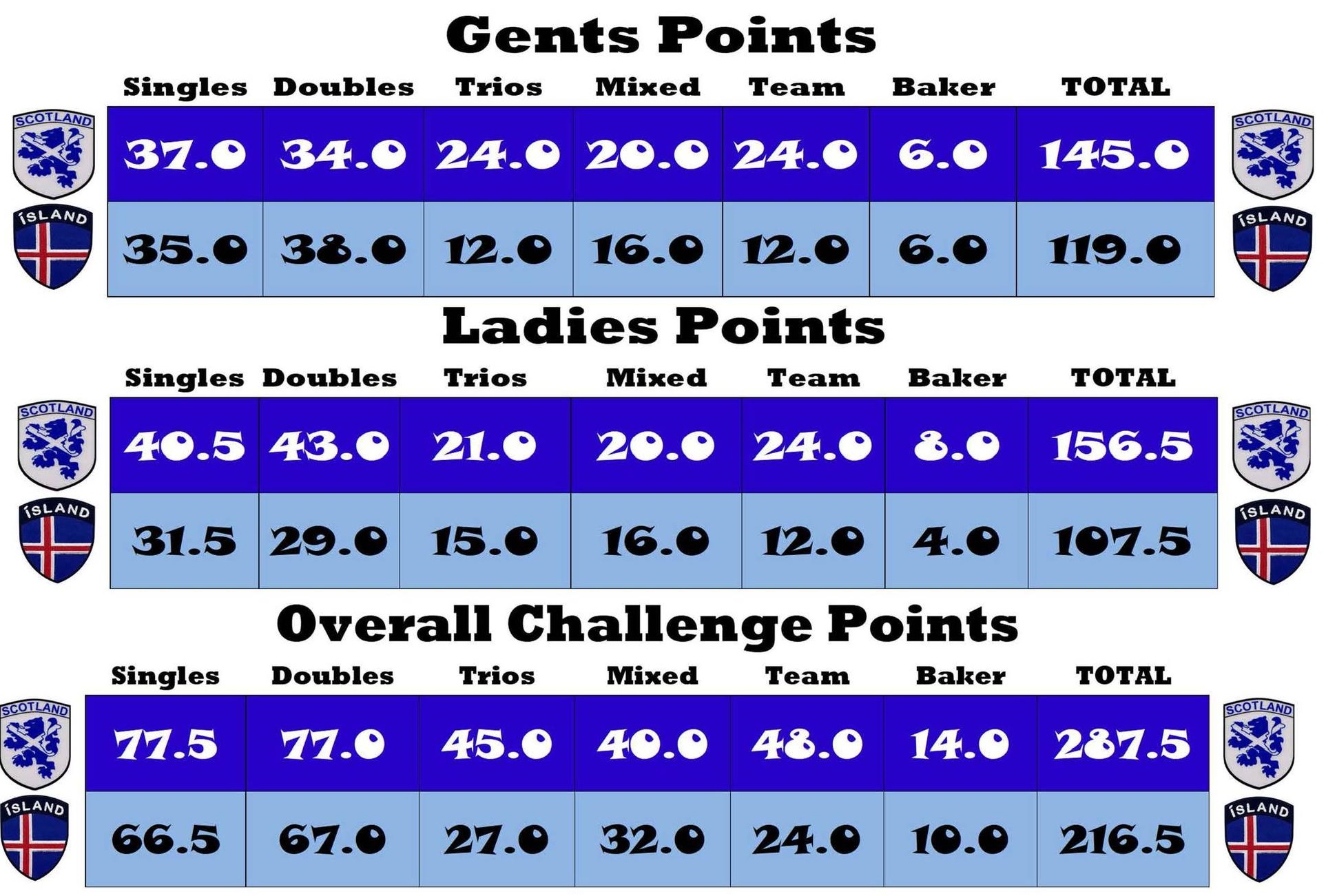 Masters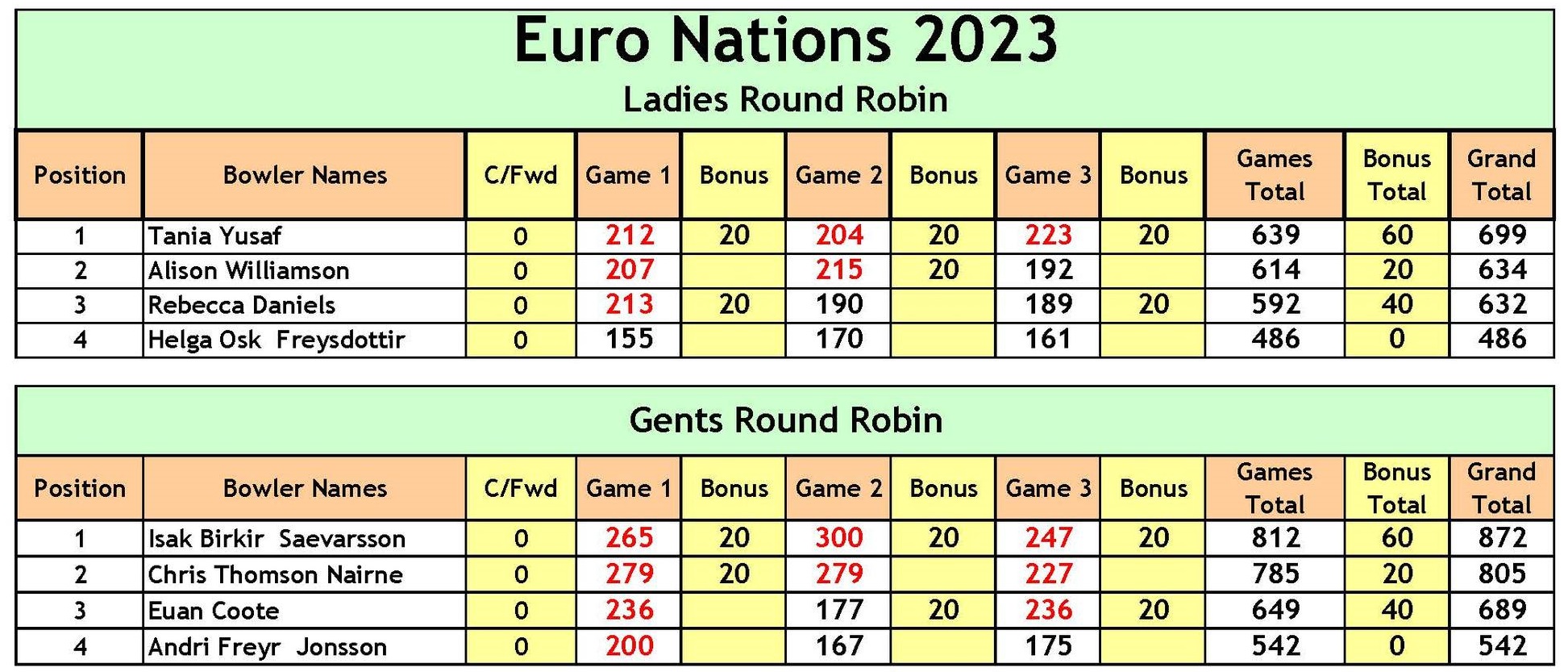 All Events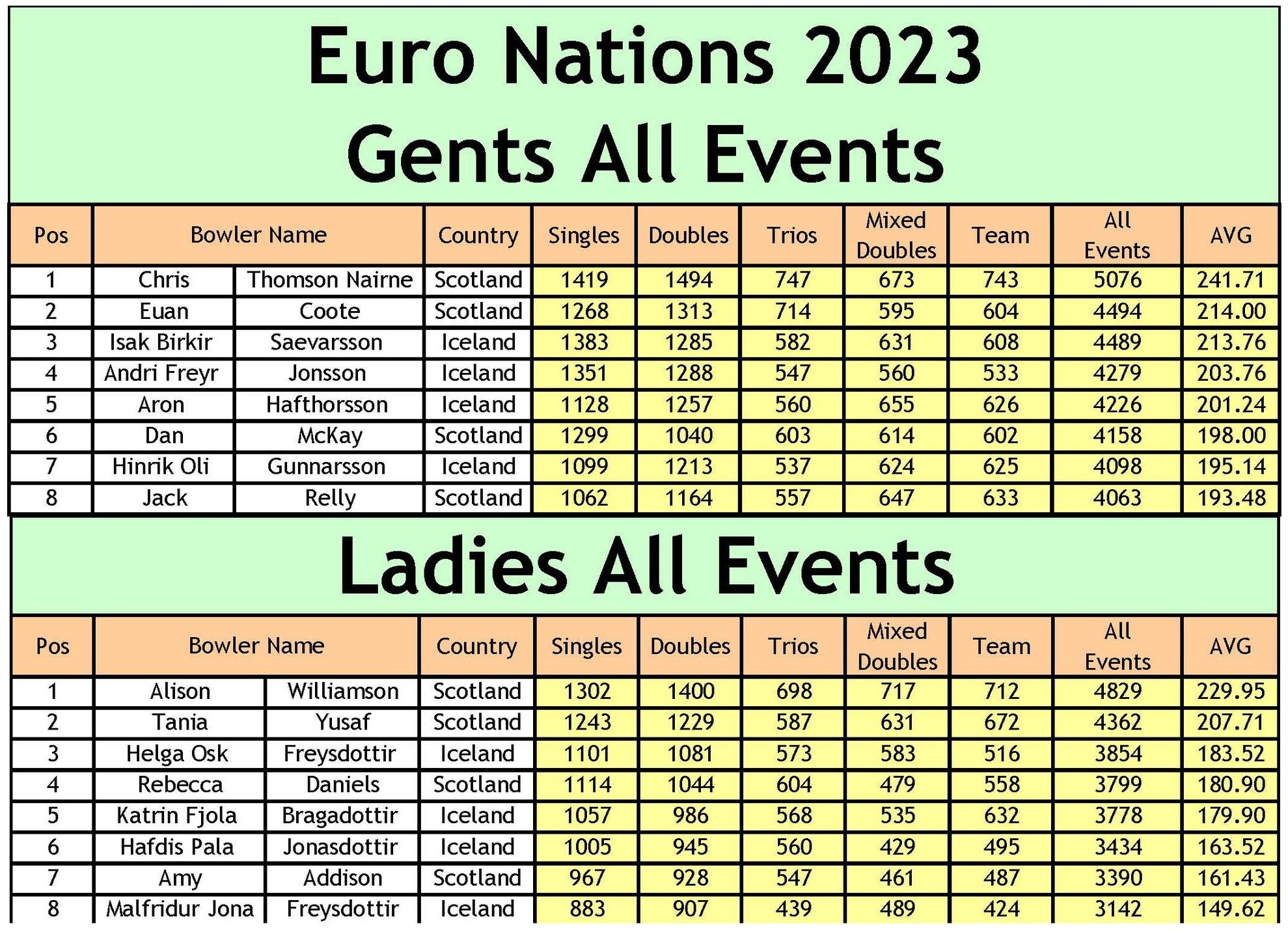 Baker Teams

Team

Mixed Doubles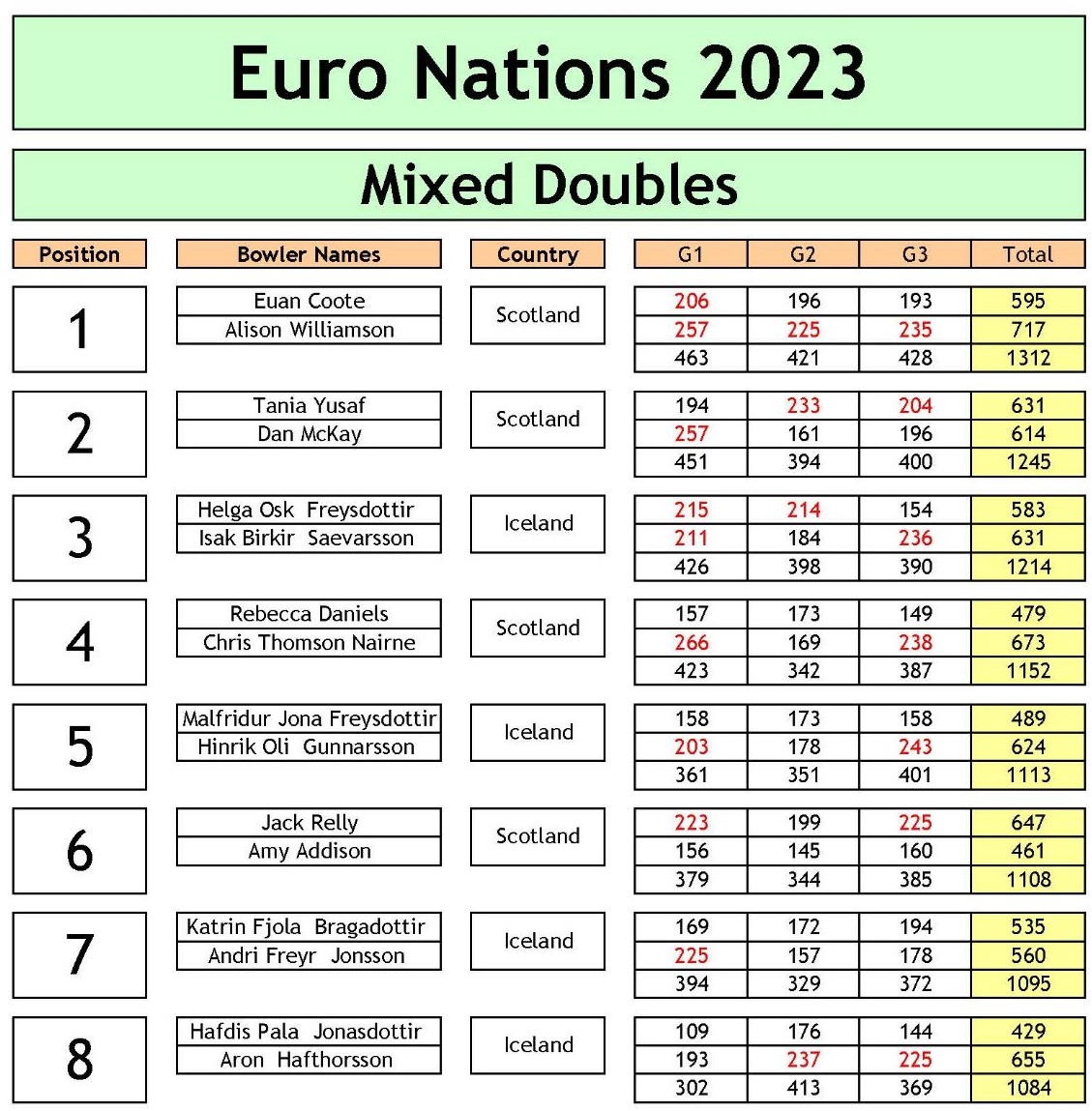 Doubles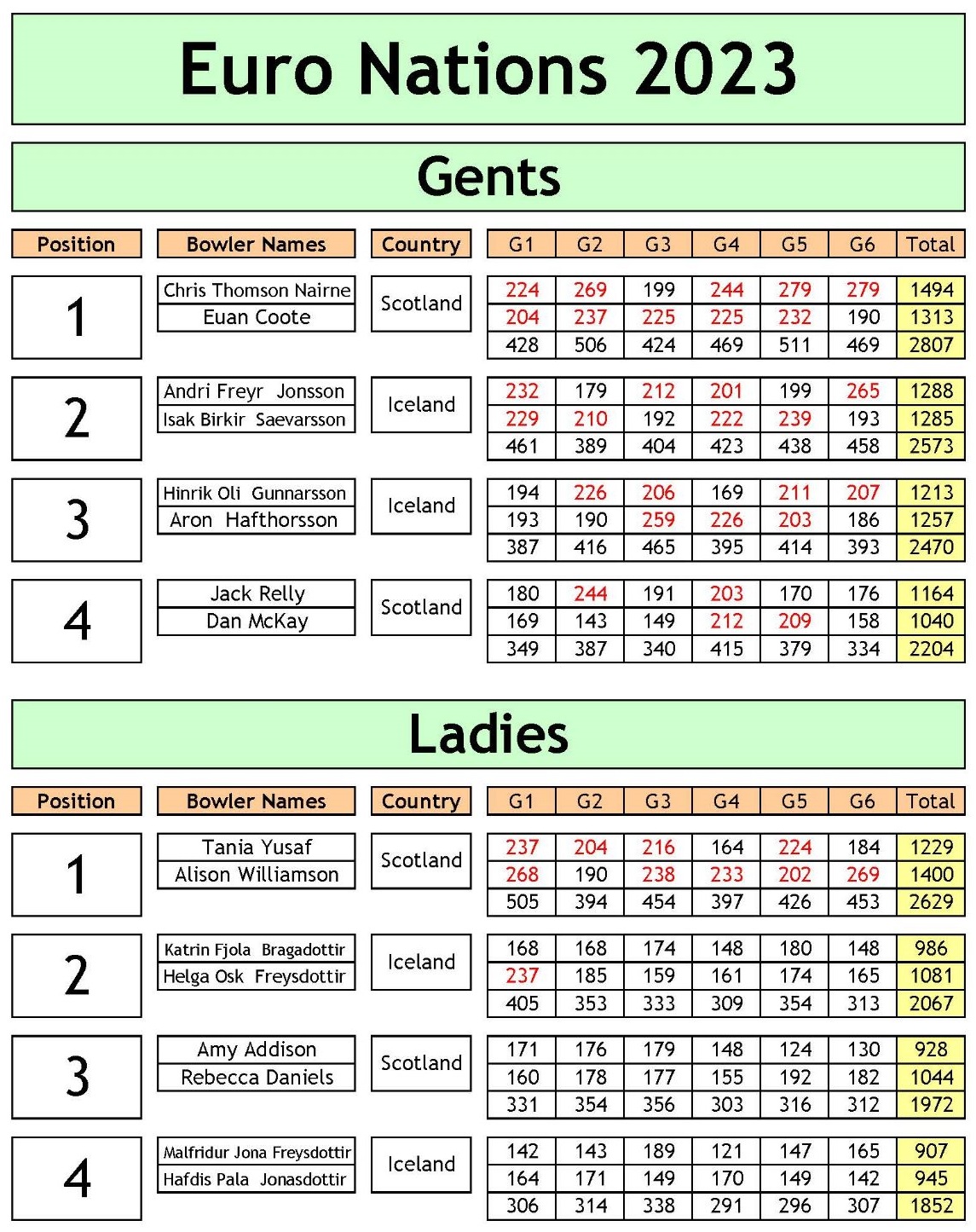 Trios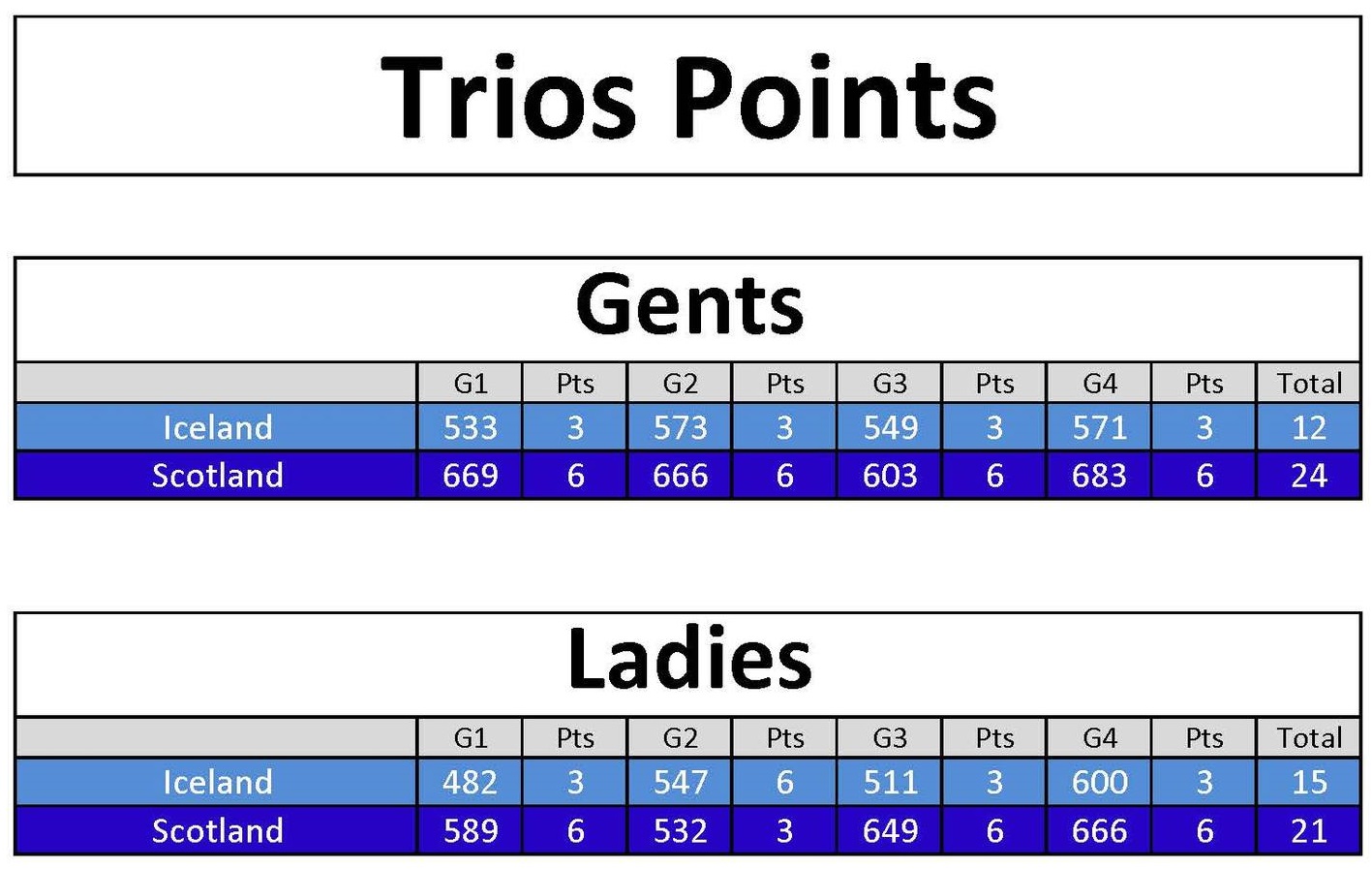 Singles