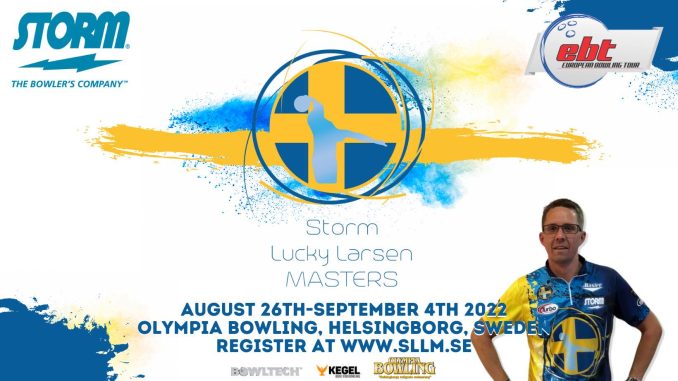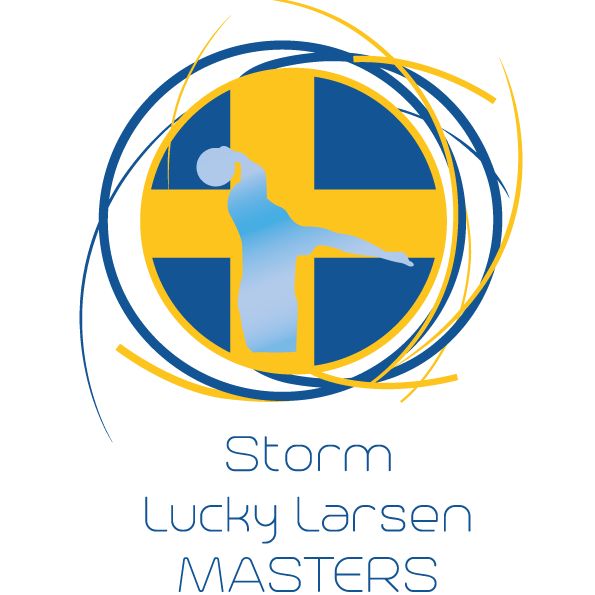 September 1st – September 10th – Olympia bowling, Helsingborg
The Lucky Larsen Masters Masters will be held in the 20 lane Olympia bowling centre in Helsingborg, Sweden from the 1st to the 10th of Sptember with a total prize fund of 1.114.00 Swedish Krona (approx £80,500) and carries the only official PBA International tour title of 2023.
Reports

Jansson makes a mark
Play was underway on Friday in Helsingborg and after two early bird squads it was Sweden's Markus Jansson out on top by quite a distance with a fine 1480 including the first 300 of the 2023 event. Into second went Iceland's Arnar Jonsson with 1372 and third early was Sweden's William Berggren with 1354.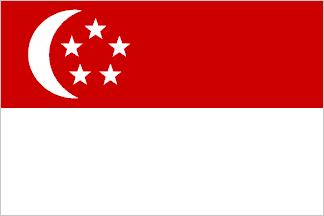 Faragalla not far from top

Play continued on Saturday with a busy four squads and a few PBA players on the Helsingborg lanes. Squad winners for the day included Sweden's Axel Engblom with 1310 in squad one of the day. Singapore's John Faragalla smashed a 280 in squad 2 and his 1415 the pick of the day and into second overall. Sweden's William Svensson won a squad with 1358 and Björn Lindqvist taking the last squad of the day with 1321.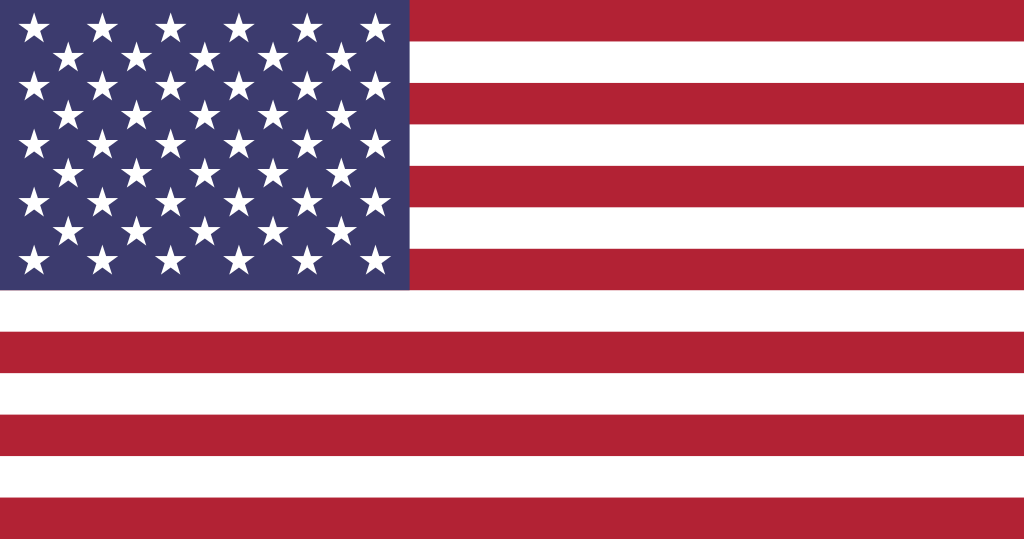 AJ has a good Day

Three squads on Sunday saw Sweden's Jesper Svensson make a move in the first squad of the day and 1365 putting him in the top 10. Kim Bolleby not too far behind on 1345. Next up was Sweden's Robin Noberg posting a 1360 and American AJ Johson with 1355 and Sweden's Pontus Andersson with 1352. The last squad of the day saw PBA pro AJ Johnson back and with an improved 1393 as fellow American Andrew Andersson posted 1387.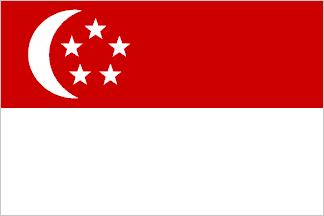 Sing if you are winning
Singapore's John Faragalla won his second squad of the event on Monday but with a lower 1345 score. Sweden's Rasmus Edvall second with 1272 and USA's Matteo Quintero third with 1220.

Svensson smashes into the top 3

Just the one squad on Tuesday but one that saw Swedish sensation Jesper Svensson smash in 1461 to place second overall. Sweden's Robin Persson in second with 1383 and Finnish star Osku Palermaa in third with 1338.

Nora and Simo top the squads
Two squads on Wednesday and in the first one it was Sweden's Nora Johansson out on top with 1346 followed by Sweden's Hugo Caprin in second with 1293 and American Braden McDonough third with 1243.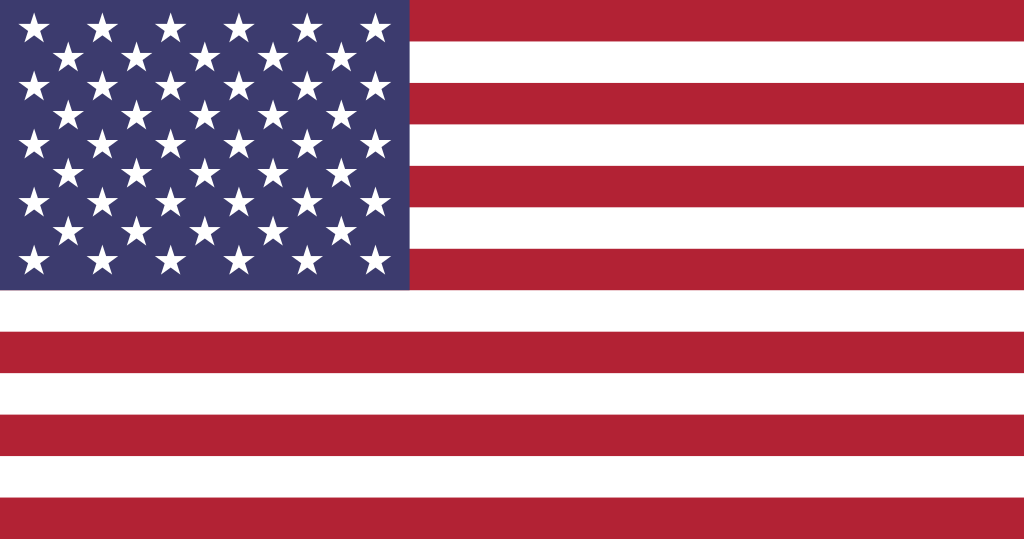 In the second squad we saw PBA star Anthony Simonsen top the squad with 1296 as Sweden's Rasmus Edvall was second with 1291 and Denmark's Thomas Larsen third with 1262 and tied with countryman Niclas Sørensen.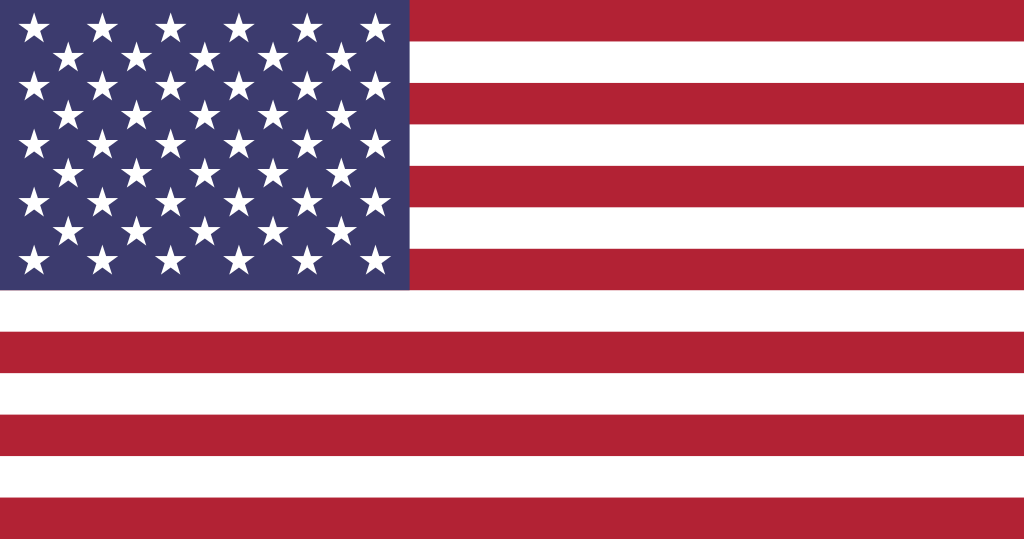 Simonson makes a move
Three squads on Thursday saw Sweden's Edvall Rasmus take the first squad of the day with 1392. Then it was American Kris Prather throwing some shapes for 1397 in squad 2. Next up saw Denmark's Mathias Grønne Ankerdal on top with 1361 ahead of American legend Chris Barnes with 1365. Finally the pick of the squad winners was American Anthony Simonson with 1419 as countryman Braden McDonough fired 1404.

Home favourites have a good day
A busy Friday in Helsinborg started with Frenchman Maxime Dubois taking the first squad with 1357. Next up was England's Verity Crawley topping the list with 1361. Anton Andersson was next up to win a squad for the home nation Sweden with 1349 and finally another home squad win to end the day for Carl Eklund with 1367.

The Excitement rises on the final day of qualifying
A busy final day of qualifying with four squads and a win early on for Sweden's William Berggren with 1330 then Jesper Svensson back with another big score of 1433 to take the next squad. Denmark's Tim Stampe then staked a claim in the finals with 1423 as Italian Erik Davolio hit 1420. The final squad saw Bjørn Saksager Jensen from Denmark win with 1416.
So at the end it was Markus Jansson holding onto the top spot with 1480 followed by Jesper Svensson with 1461 and Denmark's Tim Stampe third with 1423.

Final Step 1
Sweden's Timmie Ahl took the final step 1 with 1150 to book a place in the next round and joined by Danielle McEwan from the USA with 1146 and Ryan Barnes with 1121. the cut landing on Sweden's Oliver Dahlgren with 1048.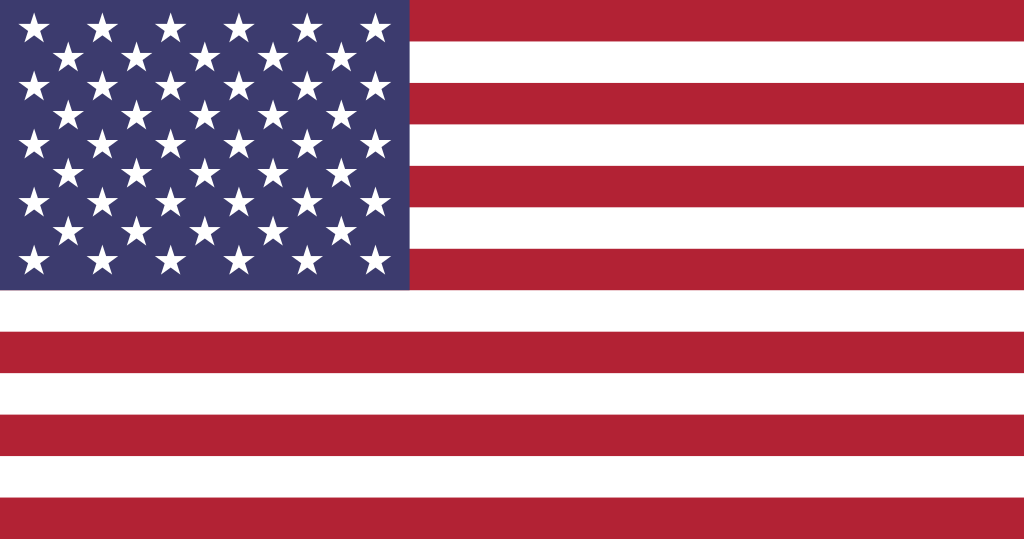 Final Step 2
PBA star Kyle Troup was next up to win a final step with a fine 1454 as Sweden's Marcus Jansson was second with 1429 and American Pro Andrew Andersson in third with 1391. The cut landing om Sweden's Jesper Svensson with 1293

Final Step 3
Matchplay time and Aj Johnson defeated Ryan Barnes 650-627 as Kris Prather beat Carl Eklund 724-676. Wins also for William Bergren against Jesper Agerbo 699-669, Tom Hess defeating Francois Lavoie 701-633 and finally Anthony Simonsen beating Robin Persson 702-603,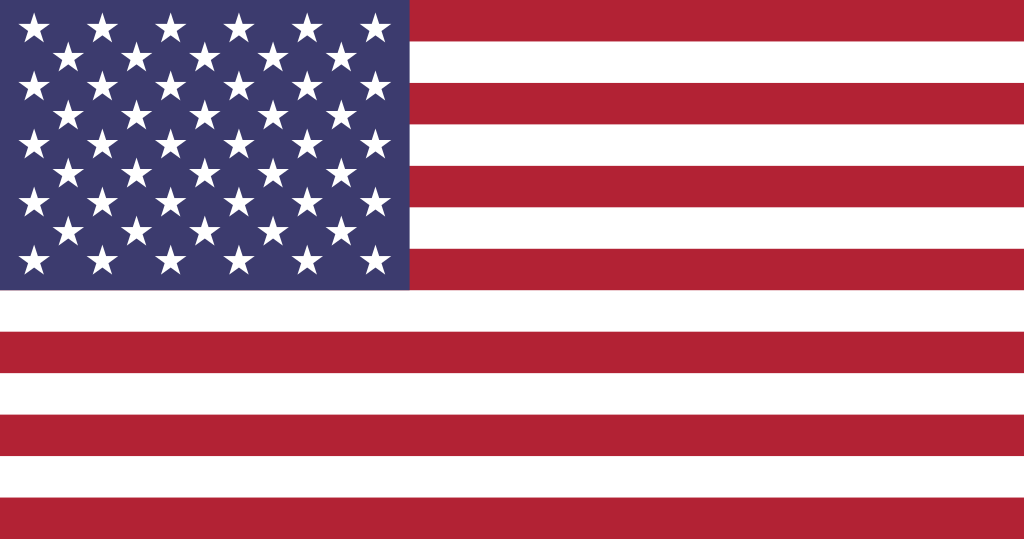 Final Step 4
A blistering match up saw Anthony Simonsen defeat countryman Kyle Troup 739-696 as Swede Jesper Svensson sent Tom Hess home empty handed with 739-637. American Andrew Anderson beating Swede William Berggren 740-665 and Aj Johnson smashing in a 300 along the way to a 802-681 win against Chris Prather.

Final Step 5
Match one sees an all USA matchup and Anthony Simonsen vs AJ Johnson and a super close match saw Johnson win by just two pins 193-191. In Match Two it was Sweden vs the USA and home joy as Jesper Svensson shot 232 to Andrew Andersons 191.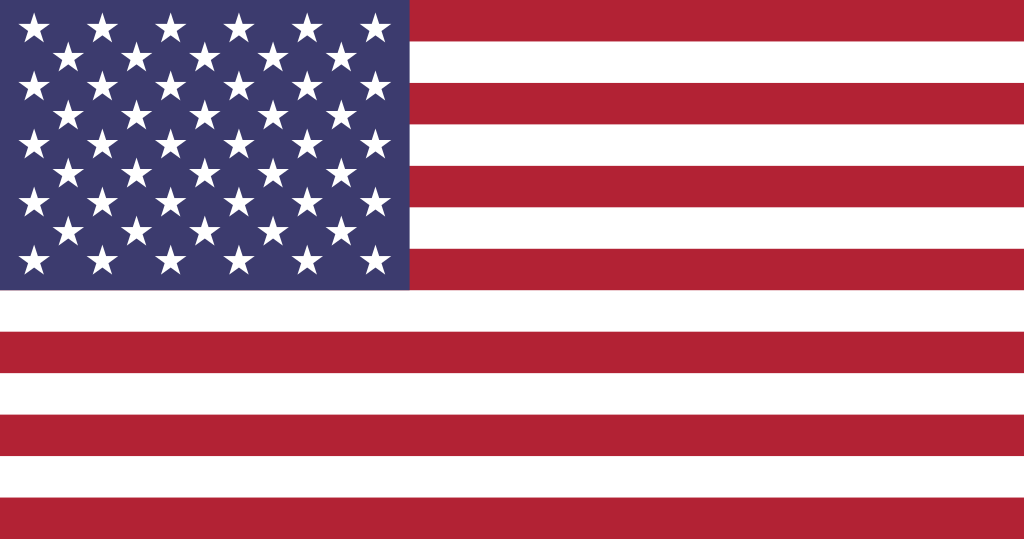 Final Step 6
American AJ Johnson vs Swedens Jesper Svensson was a mouth watering final matchup to decide a champion and who would collect the PBA title. Seven Strikes in the game for AJ saw him easily brush past Jesper who was unlucky with three splits and a sad end for the home fans but joy for the travelling Americans and 220-174.
Results
Please visit the official website for all the very latest results and facebook page
Results
Final Step 6
 
NAME
NAT
GEN
SCORE

1
HCP
HAND
1.
Johnson, AJ
USA
M
220
220
0
R
2.
Svensson, Jesper
SWE
M
174
174
0
L
Final Step 5
Match 1

SEED #
NAME
NAT
GEN
CAT
1

TOTAL
HAND
1
Simonsen, Anthony
USA
M
B
191
191
R
4
Johnson, AJ
USA
M
B
193
193
R

Match 2

SEED #
NAME
NAT
GEN
CAT
1

TOTAL
HAND
2
Svensson, Jesper
SWE
M
B
232
232
L
3
Anderson, Andrew
USA
M
B
191
191
R
Final Step 4
Match 1

SEED #
NAME
NAT
GEN
CAT
1

2

3

TOTAL
HAND
1
Troup, Kyle
USA
M
B
225
235
236
696
R
8
Simonsen, Anthony
USA
M
B
235
257
247
739
R

Match 2

SEED #
NAME
NAT
GEN
CAT
1

2

3

TOTAL
HAND
2
Svensson, Jesper
SWE
M
B
257
203
279
739
L
7
Hess, Tom
USA
M
B
204
232
201
637
R

Match 3

SEED #
NAME
NAT
GEN
CAT
1

2

3

TOTAL
HAND
3
Anderson, Andrew
USA
M
B
228
235
277
740
R
6
Berggren, William
SWE
M
B
177
254
234
665
R

Match 4

SEED #
NAME
NAT
GEN
CAT
1

2

3

TOTAL
HAND
4
Johnson, AJ
USA
M
B
247
300
255
802
R
5
Prather, Kris
USA
M
B
224
229
228
681
R
Final Step 3
Match 1

SEED #
NAME
NAT
GEN
CAT
1

2

3

TOTAL
HAND
1
Troup, Kyle
USA
M
B
216
197
217
630
R
16
Stampe, Mik
DEN
M
B
163
186
169
518
R

Match 2

SEED #
NAME
NAT
GEN
CAT
1

2

3

TOTAL
HAND
2
Jansson, Markus
SWE
M
B
226
223
178
627
R
15
Svensson, Jesper
SWE
M
B
226
217
259
702
L

Match 3

SEED #
NAME
NAT
GEN
CAT
1

2

3

TOTAL
HAND
3
Anderson, Andrew
USA
M
B
246
259
253
758
R
14
Bolleby, Kim
SWE
M
B
180
220
202
602
L

Match 4

SEED #
NAME
NAT
GEN
CAT
1

2

3

TOTAL
HAND
4
Barnes, Ryan
USA
M
B
190
244
193
627
R
13
Johnson, AJ
USA
M
B
187
206
257
650
R

Match 5

SEED #
NAME
NAT
GEN
CAT
1

2

3

TOTAL
HAND
5
Prather, Kris
USA
M
B
213
243
268
724
R
12
Eklund, Carl
SWE
M
B
266
204
206
676
R

Match 6

SEED #
NAME
NAT
GEN
CAT
1

2

3

TOTAL
HAND
6
Agerbo, Jesper
DEN
M
B
190
237
242
669
R
11
Berggren, William
SWE
M
B
248
224
227
699
R

Match 7

SEED #
NAME
NAT
GEN
CAT
1

2

3

TOTAL
HAND
7
Hess, Tom
USA
M
B
224
225
252
701
R
10
Lavoie, Francois
CAN
M
B
222
210
201
633
R

Match 8

SEED #
NAME
NAT
GEN
CAT
1

2

3

TOTAL
HAND
8
Persson, Robin
SWE
M
B
232
191
180
603
R
9
Simonsen, Anthony
USA
M
B
219
247
236
702
R
Final Step 2
 
NAME
NAT
GEN
SCORE

1

2

3

4

5

6
HCP
HAND
1.
Troup, Kyle
USA
M
1454
240
246
266
209
258
235
0
R
2.
Jansson, Markus
SWE
M
1429
289
216
256
220
269
179
0
R
3.
Anderson, Andrew
USA
M
1391
240
213
279
237
266
156
0
R
4.
Barnes, Ryan
USA
M
1354
212
244
234
222
217
225
0
R
5.
Prather, Kris
USA
M
1339
255
269
225
190
211
189
0
R
6.
Agerbo, Jesper
DEN
M
1329
256
227
221
214
225
186
0
R
7.
Persson, Robin
SWE
M
1322
160
218
208
237
254
245
0
R
8.
Hess, Tom
USA
M
1322
211
222
234
226
246
183
0
R
9.
Simonsen, Anthony
USA
M
1314
219
208
237
238
190
222
0
R
10.
Lavoie, Francois
CAN
M
1312
234
206
202
248
209
213
0
R
11.
Berggren, William
SWE
M
1310
242
197
224
221
212
214
0
R
12.
Eklund, Carl
SWE
M
1309
216
244
204
233
215
197
0
R
13.
Johnson, AJ
USA
M
1300
205
217
193
215
224
246
0
R
14.
Bolleby, Kim
SWE
M
1300
269
197
194
211
216
213
0
L
15.
Stampe, Mik
DEN
M
1293
213
231
226
221
186
216
0
R
16.
Svensson, Jesper
SWE
M
1293
214
226
231
219
202
201
0
L
17.
Edvall, Rasmus
SWE
M
1291
193
268
268
190
181
191
0
R
18.
Davolio, Erik
ITA
M
1281
233
246
194
170
171
267
0
R
19.
Larsen, Thomas
DEN
M
1276
196
261
238
214
196
171
0
R
20.
Crawley, Verity
ENG
F
1259
234
181
239
191
199
215
0
R
21.
Jonsson, Arnar
ISL
M
1258
168
216
261
253
185
175
0
R
22.
Wetterberg, Mattias
SWE
M
1251
217
219
173
214
233
195
0
R
23.
Bohr, Nathan
USA
M
1247
201
201
218
199
223
205
0
R
24.
Barnes, Chris
USA
M
1246
204
203
207
212
203
217
0
R
25.
Jensen, Bjørn Saksager
DEN
M
1235
215
181
212
202
181
244
0
R
26.
Stampe, Tim
DEN
M
1235
210
226
181
199
217
202
0
R
27.
Wilhelmsson, Filip
SWE
M
1235
217
182
214
214
218
190
0
R
28.
Ahl, Timmie
SWE
M
1209
204
193
203
279
173
157
0
R
29.
Engblom, Axel
SWE
M
1204
214
169
245
176
191
209
0
R
30.
Alexander, Keegan
USA
M
1192
237
233
156
175
211
180
0
R
31.
Mcdonough, Braden
USA
M
1187
171
215
214
223
179
185
0
R
32.
Svensson, William
SWE
M
1167
157
120
224
201
269
196
0
R
33.
Dubois, Maxime
FRA
M
1155
174
184
195
180
247
175
0
R
34.
Dahlgren, Oliver
SWE
M
1151
198
190
207
192
180
184
0
R
35.
Noberg, Robin
SWE
M
1148
208
160
192
153
212
223
0
R
36.
Ankerdal, Mathias Grønne
DEN
M
1143
222
221
183
198
158
161
0
R
37.
McEwan, Danielle
USA
F
1142
179
194
183
213
166
207
0
R
38.
Paulsson, Martin
SWE
M
1133
209
187
173
223
162
179
0
R
39.
Moulin, Elliot
SWE
M
1098
179
204
192
191
147
185
0
R
40.
Faragalla, John
SIN
M
1032
177
171
192
183
169
140
0
R
Final Step 1
 
NAME
NAT
GEN
SCORE

1

2

3

4

5
HCP
HAND
1.
Ahl, Timmie
SWE
M
1150
223
256
224
246
201
0
R
2.
McEwan, Danielle
USA
F
1146
212
231
237
239
227
0
R
3.
Barnes, Ryan
USA
M
1121
227
202
203
253
236
0
R
4.
Hess, Tom
USA
M
1117
189
246
257
178
247
0
R
5.
Alexander, Keegan
USA
M
1093
220
246
203
201
223
0
R
6.
Wilhelmsson, Filip
SWE
M
1084
206
209
211
232
226
0
R
7.
Wetterberg, Mattias
SWE
M
1072
167
223
245
248
189
0
R
8.
Lavoie, Francois
CAN
M
1063
258
200
229
183
193
0
R
9.
Engblom, Axel
SWE
M
1062
227
207
263
171
194
0
R
10.
Bohr, Nathan
USA
M
1060
191
201
244
214
210
0
R
11.
Paulsson, Martin
SWE
M
1056
212
175
263
205
201
0
R
12.
Moulin, Elliot
SWE
M
1051
181
167
267
200
236
0
R
13.
Agerbo, Jesper
DEN
M
1051
208
279
162
177
225
0
R
14.
Dahlgren, Oliver
SWE
M
1048
219
181
246
212
190
0
R
15.
Malz, Saskia
GER
F
1047
191
220
247
214
175
0
R
16.
Rodriguez, Maria
COL
F
1038
191
196
191
215
245
0
R
17.
Larsen, Martin
SWE
M
1034
246
214
156
233
185
0
R
18.
Andersson, Adam
SWE
M
1032
196
200
233
185
218
0
L
19.
Sørensen, Niclas
DEN
M
1031
204
171
166
234
256
0
R
20.
Johansson, Nora
SWE
F
1014
224
198
203
141
248
0
R
21.
Andersson, Pontus
SWE
M
1014
238
165
207
180
224
0
R
22.
Ahlstrand, Erik
SWE
M
1008
189
212
180
238
189
0
R
23.
Palermaa, Osku
FIN
M
1007
175
209
214
212
197
0
R
24.
Hellström, Peter
SWE
M
1005
189
216
232
177
191
0
R
25.
Andersson, Anton
SWE
M
996
242
225
159
181
189
0
R
26.
Lindqvist, Björn
SWE
M
987
187
224
201
193
182
0
R
27.
Teece, Raymond
ENG
M
983
140
213
230
187
213
0
R
28.
Salomaa, Kaaron
FIN
M
954
173
208
221
181
171
0
R
29.
Andersson, Anna
SWE
F
942
201
172
232
171
166
0
L
30.
Klyft, Johan
SWE
M
918
185
178
165
200
190
0
R
Qualiying
Qualified directly to final step 2 (Position 1 – 26)
RANK
NAME
NAT
GEN
BEST
PINS
SQUAD #
SQUAD
COUNT
HAND
1
Jansson, Markus
SWE
M
1480
2
0
R
2
Svensson, Jesper
SWE
M
1461
10
0
L
3
Stampe, Tim
DEN
M
1423
23
0
R
4
Davolio, Erik
ITA
M
1420
23
0
R
5
Simonsen, Anthony
USA
M
1419
16
0
R
6
Jensen, Bjørn Saksager
DEN
M
1416
24
0
R
7
Faragalla, John
SIN
M
1415
4
0
R
8
Mcdonough, Braden
USA
M
1404
16
0
R
9
Prather, Kris
USA
M
1397
14
0
R
10
Johnson, AJ
USA
M
1393
8
0
R
11
Edvall, Rasmus
SWE
M
1392
13
0
R
12
Ankerdal, Mathias Grønne
DEN
M
1391
15
0
R
13
Bolleby, Kim
SWE
M
1388
23
0
L
14
Anderson, Andrew
USA
M
1387
8
0
R
15
Persson, Robin
SWE
M
1383
10
0
R
16
Larsen, Thomas
DEN
M
1372
14
0
R
17
Jonsson, Arnar
ISL
M
1372
2
0
R
18
Eklund, Carl
SWE
M
1367
20
0
R
19
Barnes, Chris
USA
M
1365
15
0
R
20
Crawley, Verity
ENG
F
1361
18
0
R
21
Noberg, Robin
SWE
M
1360
7
0
R
22
Svensson, William
SWE
M
1358
5
0
R
23
Dubois, Maxime
FRA
M
1357
17
0
R
24
Stampe, Mik
DEN
M
1356
15
0
R
25
Troup, Kyle
USA
M
1355
14
0
R
26
Berggren, William
SWE
M
1354
1
0
R

Qualified to final step 1 (Position 27 – 44)

RANK
NAME
NAT
GEN
BEST
PINS
SQUAD #
SQUAD
COUNT
HAND
27
Bohr, Nathan
USA
M
1352
14
0
R
28
Andersson, Pontus
SWE
M
1352
7
0
R
29
Lavoie, Francois
CAN
M
1351
17
0
R
30
Rodriguez, Maria
COL
F
1350
18
0
R
31
Wilhelmsson, Filip
SWE
M
1350
13
0
R
32
Andersson, Anton
SWE
M
1349
19
0
R
33
Wetterberg, Mattias
SWE
M
1348
18
0
R
34
Hellström, Peter
SWE
M
1347
8
0
R
35
Sørensen, Niclas
DEN
M
1347
20
0
R
36
Johansson, Nora
SWE
F
1346
11
0
R
37
Alexander, Keegan
USA
M
1344
20
0
R
38
Teece, Raymond
ENG
M
1342
16
0
R
39
Palermaa, Osku
FIN
M
1338
10
0
R
40
Ahl, Timmie
SWE
M
1337
22
0
R
41
Andersson, Adam
SWE
M
1329
23
0
L
42
Barnes, Ryan
USA
M
1328
15
0
R
43
Lindqvist, Björn
SWE
M
1321
5b
0
R
44
Engblom, Axel
SWE
M
1318
10
0
R

Early Bird – Athletes positioned 1-4 in a separate standing for Squad 1-8, not qualified from A (Position 45 – 49)

COMPLETE RESULTS FOR POSITION 45 – 49 >>
RANK
NAME
NAT
GEN
BEST
PINS
SQUAD #
SQUAD
COUNT
HAND
45
Ahlstrand, Erik
SWE
M
1309
7
0
R
46
Larsen, Martin
SWE
M
1305
8
0
R
47
Andersson, Anna
SWE
F
1290
7
0
L
48
Klyft, Johan
SWE
M
1285
7
0
R

Senior Competition – The highest and second highest positioned in a separate standing for Seniors, not qualified from A-B (Position 50 – 51)

COMPLETE RESULTS FOR POSITION 50 – 51 >>
RANK
NAME
NAT
GEN
BEST
PINS
SQUAD #
SQUAD
COUNT
HAND
49
Hess, Tom
USA
M
1292
22
0
R
50
Paulsson, Martin
SWE
M
1265
7
0
R

U21 Competition – The highest and second highest positioned in a separate standing for U21 athlete, not qualified from A-B U21 athletes are born in 2002 or later (Position 51 – 52)

COMPLETE RESULTS FOR POSITION 51 – 52 >>
RANK
NAME
NAT
GEN
BEST
PINS
SQUAD #
SQUAD
COUNT
HAND
51
Moulin, Elliot
SWE
M
1316
24
0
R
52
Dahlgren, Oliver
SWE
M
1307
10
0
R

Female Competition – The highest and second highest positioned in a separate standing for female athlete, not qualified from A-B (Position 53 – 54)

COMPLETE RESULTS FOR POSITION 53 – 54 >>
RANK
NAME
NAT
GEN
BEST
PINS
SQUAD #
SQUAD
COUNT
HAND
53
Malz, Saskia
GER
F
1260
21
0
R
54
McEwan, Danielle
USA
F
1241
22
0
R

Turbo-5 The athlete scoring the highest game in game 5 (Position 55)

COMPLETE TURBO RESULTS FOR GAME 5 >>
RANK
NAME
NAT
GEN
BEST
PINS
SQUAD #
SQUAD
COUNT
HAND
55
Salomaa, Kaaron
FIN
M
279
19
0
R

Turbo-6 The athlete scoring the highest game in game 6 (Position 56)

COMPLETE TURBO RESULTS FOR GAME 6 >>
RANK
NAME
NAT
GEN
BEST
PINS
SQUAD #
SQUAD
COUNT
HAND
56
Agerbo, Jesper
DEN
M
298
8
0
R

Position 57 –

RANK
NAME
NAT
GEN
BEST
PINS
SQUAD #
SQUAD
COUNT
HAND
57
Van Weeren, Jord
NED
M
1312
24
0
R
58
Pongolini, Nicola
ITA
M
1311
24
0
R
59
Karlsson, Joachim
SWE
M
1301
24
0
R
60
Fritze, Nicklas
GER
M
1301
20
0
R
61
Fiorentino, Antonino
ITA
M
1300
19
0
R
62
Rash, Sean
USA
M
1298
15
0
R
63
Joki, Alex
SWE
M
1296
22
0
R
64
Caprin, Hugo
SWE
M
1293
11
0
R
65
Oksanen, Niko
FIN
M
1291
17
0
R
66
Barrett, Dominic
ENG
M
1288
21
0
R
67
Gundersen, Victor
DEN
M
1280
17
0
L
68
Börding, Tobias
GER
M
1279
21
0
R
69
Ilhammar, Robin
SWE
M
1278
20
0
R
70
Falkhäll, Pontus
SWE
M
1278
14
0
R
71
Hehnen, Patrick
GER
M
1277
22
0
L
72
Holm, Alexander
SWE
M
1275
8
0
R
73
Albihn, Viktor
SWE
M
1274
18
0
R
74
Nilsson, Hampus
SWE
M
1272
4
0
R
75
Käyhkö, Tomas
FIN
M
1271
17
0
R
76
Larsson, Alexander
SWE
M
1268
10
0
R
77
Borck, Callum
AUS
M
1266
3
0
R
78
Macek, Jan
CZE
M
1263
24
0
R
79
Sloan, Christopher
IRL
M
1263
19
0
R
80
Radi, Tommaso
ITA
M
1261
19
0
R
81
West, Joakim
SWE
M
1257
5
0
R
82
Robinson, Ben
ENG
M
1256
18
0
L
83
Elofsson, Anton
SWE
M
1254
10
0
R
84
Lahti, Jarno
FIN
M
1254
21
0
R
85
Jonsson, Emanuel
SWE
M
1247
14
0
R
86
Persson, Fabian
SWE
M
1245
7
0
R
87
Vluggen, Vincent
NED
M
1245
1
0
R
88
Möller, Felix
SWE
M
1245
16
0
R
89
Lindberg, Albin
SWE
M
1241
2
0
R
90
Hultsten, Robin
SWE
M
1240
3
0
L
91
Jacobsen, Jesper
SWE
M
1240
10
0
L
92
Yngström, Stefan
SWE
M
1240
18
0
R
93
Stéen, Theo
SWE
M
1240
24
0
R
94
Carter, Nicolas
DEN
M
1239
12
0
R
95
Ljung, Peter
SWE
M
1238
10
0
L
96
Quintero, Matteo
USA
M
1234
20
0
R
97
Wahlgren, Karl
SWE
M
1234
17
0
R
98
Ojala, Juhani
SWE
M
1233
2
0
R
99
Samuelsson, Teodor
SWE
M
1232
7
0
L
100
Olsson, Lennart
SWE
M
1231
1
0
R
101
Kvarnström, Alvin
SWE
M
1230
4
0
L
102
Starkey, Abigail
USA
F
1228
12
0
R
103
Melin, Kevin
SWE
M
1226
17
0
R
104
Jelínek, Lukáš
CZE
M
1225
18
0
L
105
Westman, Mikael
SWE
M
1222
18
0
R
106
Nilsson, Leif
SWE
M
1222
8
0
R
107
Blomgren, James
SWE
M
1221
6
0
L
108
Hrusovsky, Simon
SVK
M
1221
1
0
R
109
Dons, Jonas
DEN
M
1220
23
0
R
110
Halttunen, Emma
SWE
F
1217
19
0
R
111
Jonsson, Benjamin
SWE
M
1216
11
0
R
112
Gragnaniello, Giorgio
ITA
M
1215
17
0
R
113
Hiltunen, Eliisa
FIN
F
1213
19
0
R
114
Lorenc, Jaroslav
CZE
M
1212
16
0
L
115
Forde Williams, Taylor
IRL
M
1212
20
0
R
116
Mathiesen, Jenny
NOR
F
1209
16
0
R
117
Weems, Jos
USA
M
1209
9
0
R
118
Wegner, Cajsa
SWE
F
1205
8
0
R
119
Hallberg, Jonathan
SWE
M
1205
6
0
R
120
Laine, Jussi
FIN
M
1200
16
0
R
121
Stålcrona, Robert
SWE
M
1200
12
0
R
122
Bitsakos, Sophocles
GRE
M
1200
12
0
R
123
Urbano, Justin
USA
M
1199
13
0
R
124
Friant, Emma
FRA
F
1197
6
0
R
125
Micciche, Luca
ITA
M
1193
19
0
R
126
Fahlén, Emil
SWE
M
1192
24
0
R
127
Asgeirsson, Gunnar Thor
ISL
M
1190
16
0
R
128
Persson, Anton
SWE
M
1190
2
0
R
129
Wahlström, Albin
SWE
M
1190
1
0
R
130
Svensson, Emil
SWE
M
1189
5b
0
R
131
Montfort Rifé, Lluis
CAT
M
1189
12
0
R
132
Flodin, Alexsander
SWE
M
1188
11
0
L
133
Gabrielsen, Ingar
NOR
M
1187
12
0
L
134
Vasilev, Ruslan
BUL
M
1185
15
0
R
135
Lindfors, Theo
SWE
M
1184
9
0
R
136
Nyberg Samuelsson, Leif
SWE
M
1184
5b
0
R
137
Ståhl, David
SWE
M
1184
10
0
R
138
Väänänen, Luukas
FIN
M
1183
24
0
R
139
Bjørge, Thor Morten
NOR
M
1183
3
0
L
140
Johansson, Simon
SWE
M
1183
2
0
R
141
Starr, Kayla
USA
F
1181
12
0
R
142
Putkisto, Teemu
FIN
M
1180
18
0
R
143
Mortensen, Viktor
NOR
M
1179
24
0
R
144
Sævarsson, Ísak Birkir
ISL
M
1178
16
0
R
145
Skans, Robin
SWE
M
1178
6
0
R
146
Ekman, Anton
SWE
M
1175
20
0
R
147
Peach, Kallum
ENG
M
1175
9
0
R
148
Holmqvist, Anders
SWE
M
1175
17
0
R
149
Andersson, Anders
SWE
M
1174
8
0
L
150
Varis, Panu
FIN
M
1174
20
0
R
151
Johansson, Dennis
SWE
M
1173
14
0
R
152
Torgersen, Tore
NOR
M
1173
16
0
R
153
Eklund, Dennis
SWE
M
1173
19
0
R
154
Weiman, Paul
SWE
M
1172
7
0
R
155
Frisk, Robin
SWE
M
1171
22
0
R
156
Meteksinova, Mariana
BUL
F
1170
11
0
R
157
Olsson, Nico
FIN
M
1169
17
0
R
158
Bergman, Felix
SWE
M
1169
20
0
L
159
Kücklich, Björn
GER
M
1168
21
0
R
160
Eliasson, Tilde
SWE
F
1165
5b
0
R
161
Crosby, Elliot
ENG
M
1164
19
0
R
162
Danielsson, Crister
SWE
M
1164
12
0
R
163
Gunnarsson, Ottilia
SWE
F
1164
5
0
R
164
Larsen, Janne
SWE
M
1164
22
0
R
165
Gullstrand, Albin
SWE
M
1162
4
0
L
166
Gadd, Amanda
SWE
F
1162
8
0
R
167
Petersson, Lars
SWE
M
1162
2
0
R
168
Fjällborg, Lucas
SWE
M
1161
2
0
R
169
Andersson, Linnea
SWE
F
1159
8
0
R
170
Mattsson, John
SWE
M
1155
7
0
R
171
Mavrikakis, Alexander
SWE
M
1153
8
0
R
172
Lundin, Sara
SWE
F
1153
12
0
R
173
Saar, Siim Henrik
EST
M
1152
20
0
R
174
Andersson, John
SWE
M
1151
2
0
R
175
Roos, Peter
SWE
M
1151
11
0
R
176
Nilsson, Torbjörn
SWE
M
1150
9
0
R
177
Lindqvist, Zakarias
SWE
M
1146
5b
0
R
178
Stefanova, Marina
BUL
F
1145
19
0
R
179
Robinson, Ian
SWE
M
1145
19
0
L
180
Martinsson, Lukas
SWE
M
1144
1
0
R
181
Hermansen, Kenneth
NOR
M
1144
21
0
R
182
Hilmersson, Markus
SWE
M
1141
5b
0
L
183
Gales Dicay, Caitlin
DEN
F
1141
13
0
R
184
Petersson, Christer
SWE
M
1141
17
0
R
185
Høstbo, Emil Rytger
DEN
M
1140
15
0
R
186
Svensson, Pär
SWE
M
1137
10
0
R
187
Samuelsson, Roger
SWE
M
1137
4
0
L
188
Kremers, Sander
NED
M
1137
10
0
R
189
Blyth, Jack
ENG
M
1133
23
0
R
190
Zakrisson, Tomas
SWE
M
1131
11
0
R
191
Helldén, Johan
SWE
M
1128
2
0
R
192
Iversen, Jonas
DEN
M
1128
20
0
R
193
Hermansson, Josefin
SWE
F
1128
6
0
R
194
Johansson, Henrik
SWE
M
1127
8
0
R
195
Karlsson, Kevin
SWE
M
1125
12
0
R
196
Dahlsten, William
SWE
M
1123
4
0
R
197
Mangiacotti, Andrea
ITA
M
1121
23
0
R
198
Allers, Joakim
SWE
M
1120
2
0
R
199
Andersin, Erik
SWE
M
1120
19
0
R
200
Rapp, Christer
SWE
M
1120
3
0
R
201
Fahlén, Pär
SWE
M
1120
24
0
R
202
Larsen, Magnus
SWE
M
1118
2
0
R
203
Ulfhielm, Mathias
SWE
M
1117
2
0
R
204
Kleinschnittger, Andreas
SWE
M
1117
10
0
R
205
Bolin Åsman, Jakob
SWE
M
1116
23
0
R
206
Kastås-Lindstad, Sander
NOR
M
1114
21
0
R
207
Andersson, Mikael
SWE
M
1113
1
0
R
208
Broström, Oskar
SWE
M
1112
11
0
R
209
Emanuel, Filip
SWE
M
1112
9
0
R
210
Lagerholm, Jimmy
SWE
M
1110
13
0
R
211
Pedersen, Cecilie
DEN
F
1109
7
0
R
212
Persson, Set
SWE
M
1107
2
0
R
213
Adolfsson, Anton
SWE
M
1104
1
0
R
214
Lindqvist, Alice
SWE
F
1104
2
0
R
215
Verronen, Valtter
FIN
M
1102
24
0
R
216
Engberg, Hanna
SWE
F
1101
20
0
R
217
Larsson, Mikael
SWE
M
1101
2
0
R
218
Mittet, Magnus Haram
NOR
M
1100
17
0
R
219
Petáková, Anna
CZE
F
1099
13
0
R
220
Westerlund, Theo
SWE
M
1098
11
0
R
221
Lindfors, Paul
SWE
M
1098
9
0
R
222
Kaneby, Robert
SWE
M
1098
9
0
L
223
Jönsson, Hanna
SWE
F
1097
4
0
R
224
Davidsson, Tim
SWE
M
1097
12
0
R
225
Magnusson, Johannes
SWE
M
1096
9
0
R
226
Jonsdottir, Agusta Kristin
SWE
F
1094
8
0
R
227
Hakansson, Andre
SWE
M
1094
9
0
R
228
Upton, Charlie
ENG
M
1094
18
0
L
229
Böncü, Tuna
TUR
M
1092
9
0
R
230
Gran Persson, Aleksander
NOR
M
1092
3
0
R
231
Mårtensson, Sebastian
SWE
M
1090
1
0
R
232
Danielsson, Johan
SWE
M
1089
10
0
R
233
Nordberg, Jan
SWE
M
1088
17
0
R
234
Wohlin, Emil
SWE
M
1087
4
0
R
235
Castle, Alexander
GBR
M
1086
15
0
L
236
Dervenich, Jan
GER
M
1086
9
0
R
237
Ahl, Jesper
SWE
M
1086
9
0
R
238
Eddysson, Axel
SWE
M
1085
6
0
R
239
Hall, Lucas
SWE
M
1085
4
0
R
240
Samuelsson, Kajsa
SWE
F
1085
6
0
R
241
Fors, Emil
SWE
M
1085
22
0
R
242
Haglund Torgersen, Noel
SWE
M
1083
22
0
R
243
Hogdin, Tobias
SWE
M
1082
10
0
L
244
Engberg, Maja
SWE
F
1081
6
0
R
245
Frankki, Erik
SWE
M
1081
14
0
R
246
Linderoth, Josefine
SWE
F
1080
9
0
R
247
Nielsen, Melwin
SWE
M
1078
11
0
R
248
Hansen, Lars Michael
DEN
M
1077
14
0
R
249
Söderström, Loke
SWE
M
1077
14
0
R
250
Rönnbäck, Daniel
SWE
M
1076
9
0
R
251
Andersson, Rasmus
SWE
M
1071
3
0
R
252
Rickardsson, Elias
SWE
M
1067
4
0
R
253
Lindqvist, Ambjörn
SWE
M
1067
1
0
R
254
Roessler, André
GER
M
1066
13
0
R
255
Strandman, Noel
SWE
M
1062
15
0
R
256
Jönsson, Timothy
SWE
M
1062
3
0
R
257
Olsson, Eliaz
SWE
M
1061
5b
0
R
258
Johansson, Jonathan
SWE
M
1061
2
0
R
259
Kronstam, Anders
SWE
M
1061
1
0
R
260
Jansson, Jesper
SWE
M
1060
21
0
R
261
Montén, Per
SWE
M
1059
14
0
R
262
Petersson, Henrik
SWE
M
1059
4
0
R
263
Johnsson, Conny
SWE
M
1057
3
0
R
264
Lagerkvist, Håkan
SWE
M
1056
4
0
R
265
Layrisse, Nicole
SWE
F
1054
2
0
R
266
Liljeblad, Nicke
SWE
M
1053
14
0
R
267
Persson, Anton
SWE
F
1053
8
0
R
268
Dicay, Megan Gales
DEN
F
1052
14
0
R
269
Layrisse, Gustavo
SWE
M
1050
2
0
R
270
Hrusovsky, Matus
SVK
M
1047
2
0
R
271
Thomsen, Jann
GER
M
1047
20
0
R
272
Svensson, Lucas
SWE
M
1047
4
0
R
273
Mewén, Emma
SWE
F
1045
5b
0
R
274
Ask, Jonas
SWE
M
1045
7
0
R
275
Nilsen, Halvar Hagen
NOR
M
1044
10
0
R
276
Bergqvist, Elin
SWE
F
1044
2
0
R
277
Karlsson, Marcus
SWE
M
1043
3
0
R
278
Svensson, Robert
SWE
M
1041
23
0
R
279
Byberg, Tomas
SWE
M
1040
21
0
R
280
Högberg, Niklas
SWE
M
1040
19
0
R
281
Nevalainen, Mila
FIN
F
1039
12
0
R
282
Ahlberg, Magnus
SWE
M
1038
10
0
R
283
Usai, Alessandro
SWE
M
1037
17
0
R
284
Lind, Jens
SWE
M
1033
4
0
R
285
Sauer, Werner
SWE
M
1033
9
0
R
286
Jansson, Katrin
SWE
F
1032
7
0
R
287
Norrman, Simon
SWE
M
1032
1
0
R
288
Back, Emil
SWE
M
1030
16
0
R
289
Tapper, Kevin
SWE
M
1030
24
0
R
290
Persson, Sebastian
SWE
M
1030
9
0
R
291
Vivier, Philippe
FRA
M
1030
22
0
R
292
Hofmann, Daniel
SWE
M
1026
1
0
R
293
Ström Johansson, Joel
SWE
M
1023
24
0
R
294
Gannerud, Johan
SWE
M
1023
1
0
R
295
Edling, Niklas
SWE
M
1019
4
0
R
296
Blomqvist, Mikael Roberto
SWE
M
1019
19
0
R
297
Ek, Pontus
SWE
M
1018
7
0
R
298
Winhagen, Jonathan
SWE
M
1017
2
0
R
299
Nybacka, Lucas
SWE
M
1011
12
0
R
300
Layrisse, Stefanie
SWE
F
1002
2
0
L
301
Svantesson Nagy, Robin
SWE
M
1001
9
0
R
302
Hatoum, Pascal
SWE
M
1000
23
0
L
303
Lambert, Ben
SWE
M
996
20
0
R
304
Schack Von Brockdorff, Fredrik
SWE
M
994
1
0
R
305
Stéen, Manne
SWE
M
993
7
0
R
306
Andersson, Isac
SWE
M
992
16
0
R
307
Hinchliffe, Tristan
ENG
M
990
8
0
R
308
Södergren, Ellie
SWE
F
987
5b
0
R
309
Rosqvist, Anton
SWE
M
986
1
0
R
310
Petersen, David Stig Cronqvist
DEN
M
985
17
0
R
311
Råå, Ulf
SWE
M
977
4
0
R
312
Jarschefski, Martin
SWE
M
974
2
0
R
313
Hägg, Matz
SWE
M
970
3
0
R
314
Rasi, Niko
FIN
M
966
12
0
L
315
Hagstedt, Elias
SWE
M
966
2
0
R
316
Hjärtström, Elsa
SWE
F
965
11
0
R
317
Nijdam, Ole
SWE
M
965
16
0
R
318
Broström, Elvis
SWE
M
964
1
0
R
319
Johansson, Thomas
SWE
M
960
3
0
R
320
Henningsson, Vilmer
SWE
M
960
2
0
R
321
Sandberg, Max
SWE
M
959
3
0
R
322
König, Timo
GER
M
958
20
0
R
323
Lugn, Felix
SWE
M
954
21
0
R
324
Uhlin, Erik
SWE
M
950
14
0
R
325
Abrahamsson, Fredrik
SWE
M
945
3
0
R
326
Fransson-Larønningen, Tobias
NOR
M
939
24
0
R
327
Nilsen, Reidulf
SWE
M
937
14
0
R
328
Samuelsson Ungerman, Jonatan
SWE
M
933
4
0
R
329
Hammelow-Berg Skjelland, Jesper
NOR
M
933
7
0
R
330
Ottosson, Susanna
SWE
F
930
4
0
R
331
Persson, Linus
SWE
M
930
9
0
R
332
Olander, Lowe
SWE
M
929
8
0
R
333
Myrling, Anders
SWE
M
922
5b
0
L
334
Kvarnström, Wilmer
SWE
M
922
3
0
R
335
Edvall, Ronja
SWE
F
916
9
0
R
336
Backe, Viktor
SWE
M
907
5b
0
R
337
Valgeirsson, Gudlaugur
SWE
M
904
19
0
L
338
Eriksson, David
SWE
M
901
9
0
R
339
Andersson, Alex
SWE
M
901
24
0
R
340
Nilsson, Lova
SWE
F
894
3
0
R
341
Ahlberg, Jimmy
SWE
M
891
13
0
R
342
Brandin, Moa
SWE
F
887
11
0
R
343
Schnell, Casper
SWE
M
873
3
0
R
344
Gustavsson, Elin
SWE
F
873
9
0
R
345
Lindfors, Tess
SWE
F
871
9
0
R
346
Lillegjære, Mia Linnea
NOR
F
871
15
0
R
347
Backlund Eek, Emma
SWE
F
820
5b
0
R
348
Thörn, Johan
SWE
M
815
7
0
R
349
Mårtensson, Marcus
SWE
M
810
8
0
L
350
Linderholm, Kevin
SWE
M
800
3
0
R
351
Olander, Viggo
SWE
M
753
3
0
R
352
Berkland, Fia
SWE
F
736
4
0
R