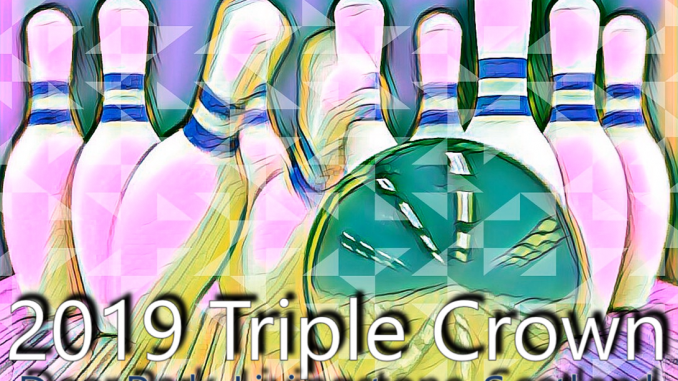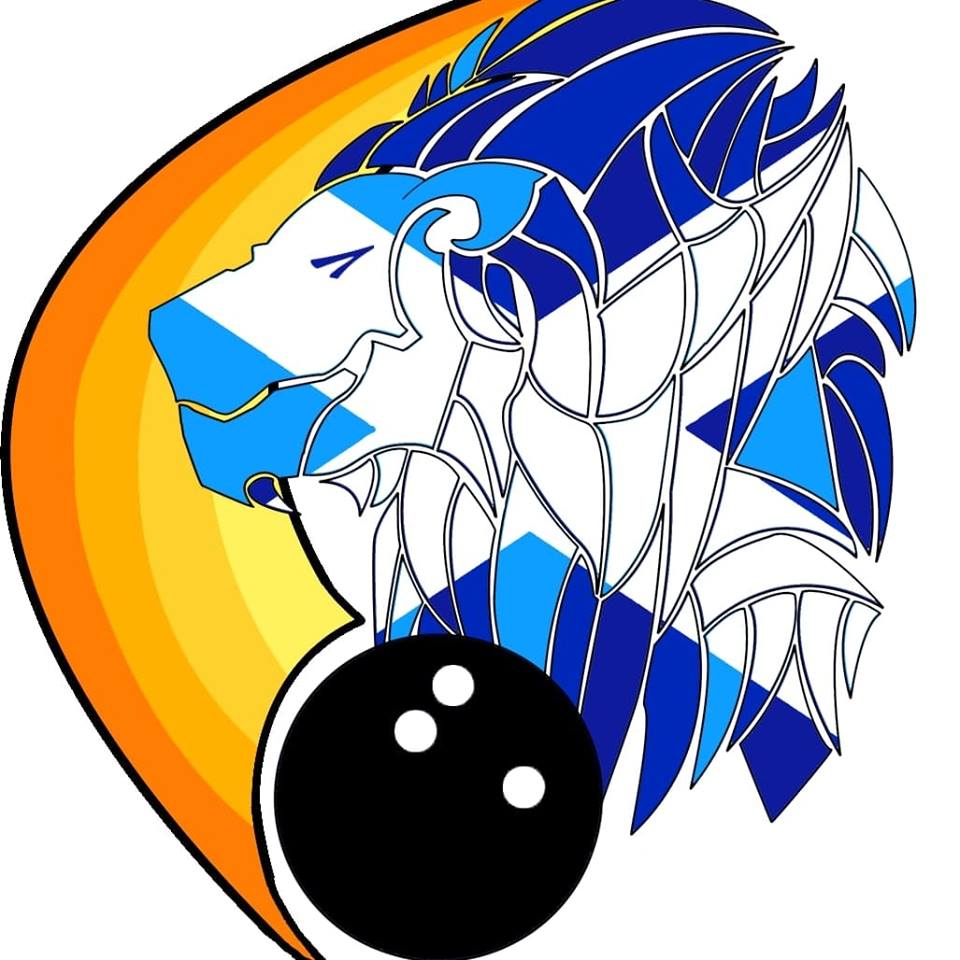 The 2019 Adult Triple Crown takes place between 4th and 6th October 2019 and hosted by the Scottish Tenpin Bowling Association at the Deer Park, Livingstone, Scotland.  
Teams will bowl singles, doubles (including mixed doubles), trios and team.
---
---
Reports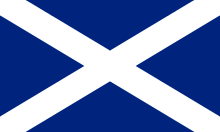 Scorching Scots Sizzle in the Singles
Joining the hosts this year were England, Ireland, Jersey and Wales and play got underway on Friday with the men's singles. Four games later the Scottish were dancing with joy at a 1-2-3 and Gold, Silver, Bronze for Steven Gill with 866, Mark Kerr with 852 and James Claxton with 849.  Looking bright in the singles were Wales William Wan in 4th, Ireland's Eoghain Lebioda in 5th and England's Mark Patrick in 6th.
Later in the day the dancing did not stop as the home nation set out their stall for the weekend. We are fighting for all the medals. Gold and Silver this time in the ladies singles as Tania Yusaf claimed the honors with 869 as team mate Alison Williamson grabbed the Silver with 784 and a first medal for England and Bronze for Gemma Tsappis with 783.Close but not quite close enough were England's Nicki Donowski and Samantha Hannan in 4th and 5th and Stephanie Tilson in 6th.
Scotland winners after the singles then with 179.5 with England in second with 176, Wales in third with 148.5, Ireland in 4th with 79 and Jersey in 5th with 61.
---

An Irish Double for the Men
If the Scottish were dancing earlier in the day the the Irish had a jig themselves in the evening as they took Gold and Silver in the mens doubles. Karl Dryer on 906 and Eoghain Lebioda 892 gave the Irish 1798 with Joe Clancy and Colm Cloake on 1592. Bronze went to the home nation Scotland as Steven Gill added to his Singles Gold joined by James Claxton who took a second Bronze.
The chasing pack at the end included England's Danny Davis and Mark Patrick in 4th and England's Gavin Greaves and Sam Rose in 5th.
---

England Women grab Doubles Gold
Play continued on Saturday morning with the women's doubles and the fightback by England saw the duo of Louise Parker 784 and Stephanie Tilson 736 recording the country's second medal in the championships with 1520. Silver were Scotland's Rebecca Daniels and a 2nd silver for Alison Williamson with 1439 and a first medal for Wales and Lynne Walker and Kylie Bromley with 1425.
Hovering just below the medals were Scotland's Yusaf and Gill in 4th and Wales Walters and McDonald in 5th.
---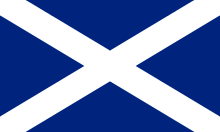 Scotland and Wales take the Trios
Another day another Gold for Scotland in the mens trios as James Claxton 799, Kenny Jamieson 836 and Steven Gill with a fine 939 hit a total of 2574 and 75 pins ahead of Silver and the Irish Trio of Karl Dryer, Paddy Dunne and Eoghain Lebioda with 2499. Taking the Bronze were England's Danny Davies, Chris Matthews and Mark Patrick with 2478. Elsewhere Scotland placed 4th, Wales 5th and England 6th.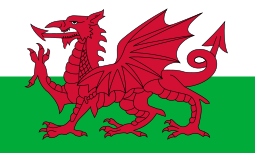 A 279 from Lynne Walker for the Welsh helped see them rise to the top position in the Women's Trios. Walker ending with 879 and joined by Kylie Bromley with 697 and Louise Roberts with 719 for a team total of 2295. England took Silver with the trio of Charlotte Rathbone, Nicki Donowski and Gemma Tsappis with 2146 and Bronze going to Scotland's Cassie Gill, Rebecca Daniels and Alison Williamson with 2081. Close by were England in 4th, Scotland in 5th and Wales in 6th.
With the team still to play the All events began to hot up with Ireland's Karl Dryer leading the way on a 216 average with Scotland's Tania Yusaf heading the women with a 193 average.
In the overall team standings Scotland lead the men with 274.5 ahead of England with 252.5 and in the women's event England ahead with 276 and Scotland in second with 251. In the combined scores England just ahead with 528.5 to Scotland's 525.5.
---

England claim the mixed Doubles
Gold for England then in the Mixed doubles as Gemmy Tsappis 687 and Jack Sanders 825 hit 1512 for the top spot. Silver went to Wales and Kelly Jones and Eric Schultz with 1428 and Bronze to Scotland's Hazel McQueen and Alex Russell with 1362.
---

England Men and Scotland Women take the Team events

An England five of Sam Rose 717, Gavin Greaves 874, Danny Davies 756, Chris Mathews 734 and Mark Patrick 847  were too strong in the team event as they claimed Gold with 3928. Scotland were in Silver with 3787 and Wales in Bronze with 3726.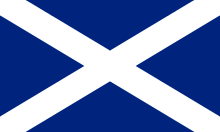 In the Women's event it was Scotland taking away the Gold as Tania Yusaf 808, Cassie Gill 673, Ashleigh Gill 811, Rebecca Daniels 680 and Alison Williamson 686 and team score of 2658. Wales took Silver with 3643 and England in Bronze with 3442.
---

Ireland and Scotland win the All Events
Irishman Karl Dryer was out in front going into the final event but was chased down by Scotland's Mark McQueen who came back with a strong team event to just miss out by 8 pins to Dryer who completed his games by playing the mixed doubles earlier in the day. Gold for Ireland with 3376, Silver for Scotland with 3368 and Bronze going to England's Mark Patrick with 3277.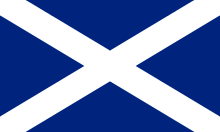 Scotland took another Gold as Tania Yusaf fired 3127 (195) to win the All Events Gold ahead of Wales Lynne Walker in Silver with 3051 and Scotland's Alison Williamson in Bronze with 2931.
---
---

Scotland Men and England Women won the triple crown this year as Scotland amassed 367.5 to pip England by just a point on 366.5 and England Women reversed the result by scoring 330 to Scotland's 309. Ireland in third for the men and wales in third for the women at the end and finally the combined scores revealed England to be the winners with 696.5, Scotland in second with 676.5, Wales in third with 572, Ireland in 4th with 286 and Jersey in 5th with 207.
So finally England may have won the combined but it was Scotland on home soil taking home the most medals with five Gold, Five Silver and five Bronze for 15 medals with England in second with 8 medals, Wales in third with five medals and Ireland fourth with four medals.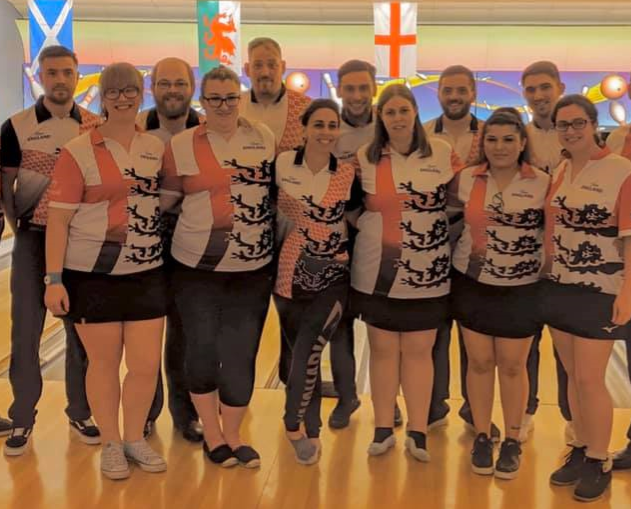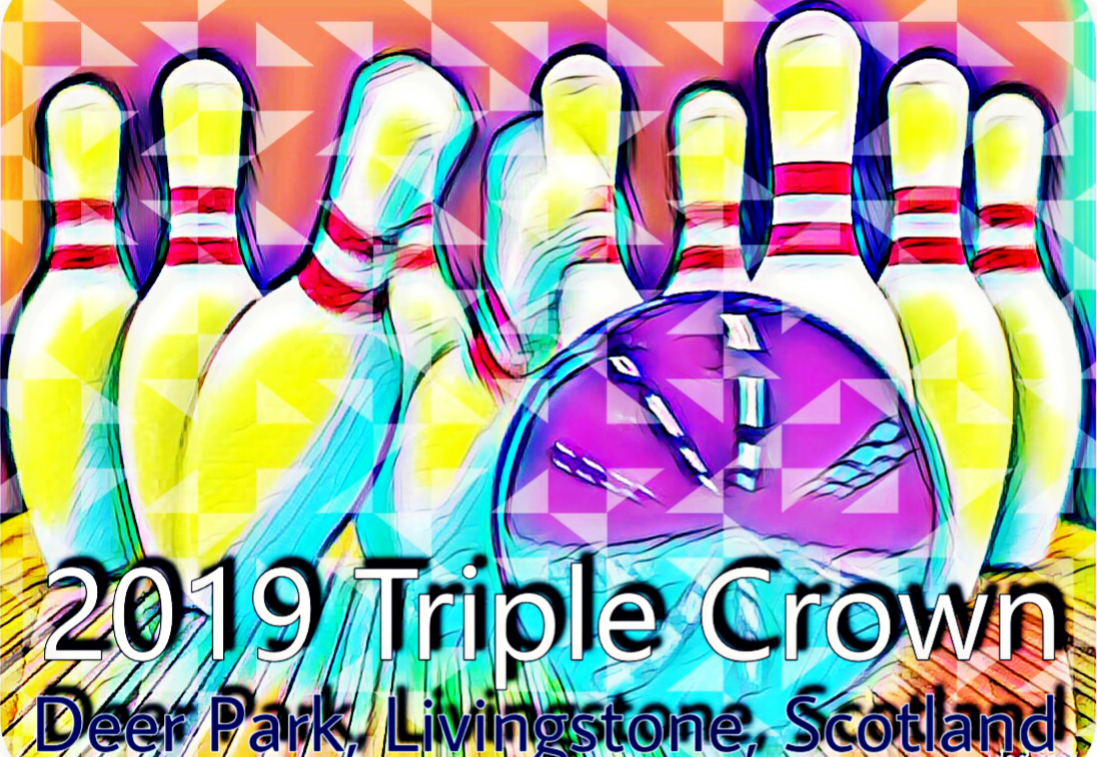 Results
Check the official BTBA facebook page for Team England updates…
and also on the Scottish Association Facebook page here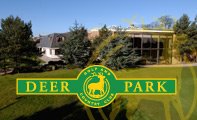 Schedule
Friday, 4th
8.30am – Opening Ceremony
9.00am – Men's Singles
12.15pm – Women's Singles
2.30pm – Men's Doubles squads 1 and 2
4.00pm – Singles Presentation
4.45pm – Men's Doubles squads 3 and 4
                                            Saturday, 5th
9:00am – Women's Doubles
11:15am – Men's Trios
1.45pm – Doubles Presentation
2.30pm – Women's Trios
                                            Sunday, 6th
9:00am – Mixed Doubles
10:30am – Trios Presentation
11:15 – Teams
Banquet – Presentation of Team, Mixed Doubles and All-events medals.