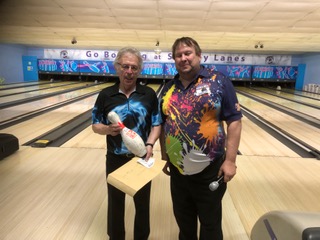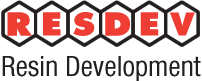 Sunday 8th September 2019
By Alan Turner
The Final Stop of the RES DEV Senior Tour was held at Shipley Bowl. The format was a first round cut of 20 with the top four going  direct to the semi finals. The remaining 16 qualifiers were split into 4 groups of 4 in Round 2 with a 2 game set and the lowest 2 dropping out.
So 16 down to 8 followed in Round 3 by 2 groups of 4. 50% elimination again going down to 4 with the top 4 from the qualifying round coming back in to make 2 groups of 4 again in the semi final (round 4).The top 2 in both groups would then play 2 more games in the final to decide final positions 1 – 4.
QUALIFYING ROUND
The 1st round leader was Neville Robinson with 1422 including a 300 game in game 3, closely followed by Mo Singleton 1411.
The other 2 completing the top 4 were Ron Oldfield 1350 and Martin Bishop 1348.
Narrowly missing out by only one pin was local bowler Ian Kennedy.
The cut fell at Dan John Strettle with 1251.
ROUND 2
Group One qualifiers
Gary Barlow .        431
John Strettle        422
Group 2 qualifiers
Frank Lindsay.        464
Ron Deacon.          434
Group 3 qualifiers
AL Jenkins.            444
Michael Halliwell.  426
Group 4 qualifiers
Ian Buckland.         471
Kevin Lamb.           442
ROUND 3
Group 1 qualifiers
Kevin Lamb           493
Ian  Buckland.       469
Group 2 qualifiers
Frank Lindsay.      504.
Ron Deacon.         420
Round 4 (SEMI FINAL)
Group 1 qualifiers
Mo Singleton        420
Nev Robinson.      406
Group 2 qualifiers
Ian Buckland.        481
Martin Bishop.      452
THE FINAL
In game one Martin Bishop who struck out in the 10th frame of the semi final to eliminate Ron Oldfield (5th place) by 3 pins,continued where he left off with a string of strikes to take a commanding lead with 263 (258 scratch)
Ian Buckland was in 2nd place with 231.

Neville Robinson struggled through the first 7 frames as he stayed with the 300 ball (Storm Emerald IQ). In frame 8 he changed balls and found his shot again to make 188 with Mo Singleton on 189. At this point Nev was 75 pins behind Martin but started game 2 with the first 6 strikes and everyone watching probably had 2 thoughts. Firstly would Nev catch Martin to win the tournament and secondly could he possibly have a second 300 with a different ball.

Meanwhile Ian & Mo were having their own battle to decide 3rd/4th positions. Now getting back to the "main event" which went all the way to the wire. Nev kept the pressure on as Martin struggled in frames 8 & 9 and went into the tenth frame with a 3 pin lead.
In Frame 10 Martin struck and Nev followed suit. They both struck again so it was all on the last shots of the tournament. Martin struck out leaving Nev to score 7+ to be the Champion.  Nev delivered with a final strike for 268 (258 scratch)
1st Nev Robinson          456
2nd Martin Bishop.       453
3rd Ian Buckland.          411
4th Mo Singleton.         400