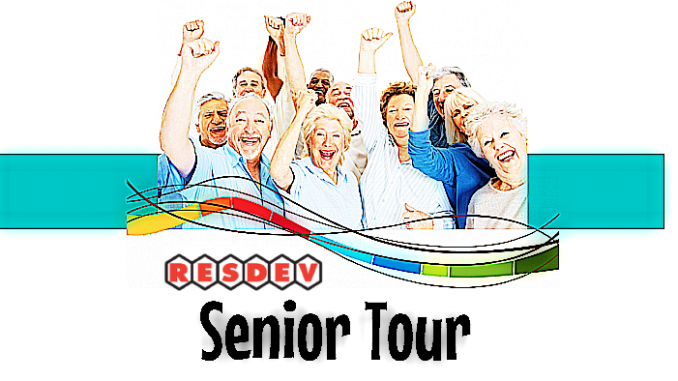 Sat 11th Sept at Shipley saw the first time a Saturday squad had been bowled in a Resdev tour stop, owing to the popular demand for the tour this year and it was a first time bowler to the tour who lit up the lanes with an excellent 1410 scr and with no bonus for his 6 games on a 44ft challenge pattern put down especially for this stop, that bowler being Cliff Dew, most of the other 11 bowlers finding it hard to adjust to the pattern, taking 2nd place would be Martin Clements 1328 with bonus 3rd Suren Johannsen 1300 then a large gap to Mick Ince on 1204.
However this would be good enough to get into the top 20 for the next round in 20th place. Sunday morning came and and bowlers found it tough going on the pattern but some solid bowling from (turkey man) Selwyn Morgan saw him top the squad with 1340 with bonus including a fine 267scr game in game 5, in 2nd would be another first time bowler only eligible this year Mark A Smith with 1282 scr zero bonus, also with a fine 268 in game 6 3rd with 1264 Yorkshire stalwart Gary Barlow.
4th Lancashire's Steve Coates 1248 5th the only lady qualifier in the top 20 Shipley's Carole Orange 6th Alan Keddie 1236 and 7th Steve Bose 1218. The afternoon squad took to the lanes knowing it was going to be tough to qualify but as it turned out this squad had the most qualifiers thru to round 2, headed by another new bowler to the tour Garry Cooper 1331 scr zero bonus including an excellent 279 in game 2, just behind would be the ( Liverpool Lip ) Mo Singleton on 1321 3rd recovering well from a 144 1st game John Strettle 1276 inc bonus, 4th Mike (Frosty) Halliwell 1230, 5th Ian Buckland 1228, 6th Trevor Lamprell 1222, 7th Martin Bishop 1219 8th Chesterfield stop winner Keith Hodge 1211 and final qualifier Ian Mcdonald 1210.
The top 4 bowlers from qualifying got 2 byes to round 4, the remaining 16 would be in 4 seeded groups of 4 bowling 2 games and the top 2 in each group would progress to round 3. There would be some really close matches in this round with bowlers missing out by the narrowest of margins these being Mo Singleton by 4 pins and Trevor Lamprell by 1 pin . Advancing were Ian Mcdonald, Suren Johannsen, Mark A Smith, Steve Bose, Steve Coates, Martin Bishop, Carole Orange and Mike Halliwell, all the bowlers losing in this round all received prize monies thanks to the ongoing sponsorship from Resdev and also generously from Jeff Taylor owner of Go Bowling Shipley.
Round 3 would not provide the close games from round 2 but games would still go to last frame deciders, going thru this round would be Steve Bose and Martin Bishop also Suren Johannsen and Carole Orange. As before the losers would receive more prize monies. Round 4 and the 4 top qualifiers would join the winners from Round 3.
This again would throw up a very close match to get to the final, comfortably thru were Selwyn Morgan and Cliff Dew over Suren Johannsen and birthday girl Carole Orange, the other games would be a tight affair with Steve Bose edging out Martin Bishop by 5 pins also progressing to final was Martin Clements, missing out was Garry Cooper.
So on to the final and it turned out to be an exciting affair with Cliff Dew and Steve Bose going toe to toe for the win but in the end Cliff although hitting the pocket nearly every shot could just not carry enough and Steve Bose with an excellent 244 final game proved to be enough for the win and Champion at Shipley for this year.
Cliff a valiant 2nd Martin Clements 3rd and Selwyn Morgan 4th. As usual my thanks to all the bowlers for coming out and making this stop so enjoyable. It is nice after the last 18 months to see old friends and new bowlers joining in. As ever my thanks to Jeff Taylor and all the staff at Go Bowling for the excellent way they kept everybody fed and watered. It is so much appreciated by myself and all the bowlers. Now on to the final stop for this year at Bromborough Bowl on 26th Sept.
Final
| | | | | | | | |
| --- | --- | --- | --- | --- | --- | --- | --- |
| POS | NAME | BONUS | 1 | 2 | SERIES | BONUS X 2 | TOTAL |
| 1 | STEVE BOSE | 5 | 200 | 244 | 444 | 10 | 454 |
| 2 | CLIFF DEW | 0 | 208 | 196 | 404 | 0 | 404 |
| 3 | MARTIN CLEMENTS | 15 | 187 | 163 | 350 | 30 | 380 |
| 4 | SELWYN MORGAN | 10 | 140 | 197 | 337 | 20 | 357 |
| | | | | | 0 | 0 | 0 |
Round 4
| | | | | | | | |
| --- | --- | --- | --- | --- | --- | --- | --- |
| SEED | NAME | BONUS | 1 | 2 | TOTAL | BONUS X 2 | TOTAL |
| 1 | CLIFF DEW | 0 | 217 | 206 | 423 | 0 | 423 |
| 2 | SELWYN MORGAN | 10 | 244 | 183 | 427 | 20 | 447 |
| 5 | SUREN JOHANNSEN | 10 | 177 | 163 | 340 | 20 | 360 |
| 6 | CAROLE  ORANGE | 20 | 176 | 186 | 362 | 40 | 402 |
| | | | | | | | |
| 3 | GARRY COOPER | 0 | 161 | 165 | 326 | 0 | 326 |
| 4 | MARTIN CLEMENTS | 15 | 191 | 210 | 401 | 30 | 431 |
| 7 | STEVE BOSE | 5 | 200 | 214 | 414 | 10 | 424 |
| 8 | MARTIN BISHOP | 10 | 214 | 185 | 399 | 20 | 419 |
Round 3
| | | | | | | | |
| --- | --- | --- | --- | --- | --- | --- | --- |
| SEED | NAME | BONUS | 1 | 2 | TOTAL | BONUS X 2 | TOTAL |
| 9 | MARK A SMITH | 0 | 175 | 215 | 390 | 0 | 390 |
| 11 | STEVE BOSE | 5 | 223 | 191 | 414 | 10 | 424 |
| 6 | STEVE COATES | 10 | 224 | 150 | 374 | 20 | 394 |
| 10 | MARTIN BISHOP | 10 | 203 | 182 | 385 | 20 | 405 |
| | | | | | | | |
| 12 | SUREN JOHANNSEN | 10 | 215 | 196 | 411 | 20 | 431 |
| 7 | IAN MCDONALD | 20 | 120 | 182 | 302 | 40 | 342 |
| 5 | CAROLE  ORANGE | 20 | 193 | 191 | 384 | 40 | 424 |
| 8 | MIKE HALLIWELL | 10 | 167 | 190 | 357 | 20 | 377 |
Round 2
| | | | | | | |
| --- | --- | --- | --- | --- | --- | --- |
| POS | NAME | Bonus | 1 | 2 | BONUS X 2 | TOTAL |
| 5 | MO SINGLETON | 15 | 184 | 189 | 30 | 403 |
| 6 | SUREN JOHANNSEN | 10 | 203 | 184 | 20 | 407 |
| 19 | IAN MCDONALD | 20 | 215 | 185 | 40 | 440 |
| 20 | MICK INCE | 20 | 146 | 136 | 40 | 322 |
| | | | | | | |
| 7 | MARK A SMITH | 0 | 203 | 235 | 0 | 438 |
| 8 | JOHN STRETTLE | 15 | 158 | 178 | 30 | 366 |
| 17 | STEVE BOSE | 5 | 214 | 190 | 10 | 414 |
| 18 | KEITH HODGE | 15 | 208 | 150 | 30 | 388 |
| | | | | | | |
| 9 | GARY BARLOW | 10 | 203 | 190 | 20 | 413 |
| 10 | STEVE COATES | 10 | 220 | 204 | 20 | 444 |
| 15 | TREVOR LAMPRELL | 15 | 182 | 206 | 30 | 418 |
| 16 | MARTIN BISHOP | 10 | 190 | 209 | 20 | 419 |
| | | | | | | |
| 11 | CAROLE  ORANGE | 20 | 231 | 193 | 40 | 464 |
| 12 | ALAN KEDDIE | 5 | 169 | 236 | 10 | 415 |
| 13 | MIKE HALLIWELL | 10 | 214 | 205 | 20 | 439 |
| 14 | IAN BUCKLAND | 15 | 214 | 166 | 30 | 410 |
| | | | | | | |
Qualifying
| | | | | | | | | | | | |
| --- | --- | --- | --- | --- | --- | --- | --- | --- | --- | --- | --- |
| POS | NAME | BONUS | 1 | 2 | 3 | 4 | 5 | 6 | SCR | BONUS X 2 | TOTAL |
| 1 | CLIFF DEW | 0 | 268 | 248 | 208 | 244 | 184 | 258 | 1410 | 0 | 1410 |
| 2 | SELWYN MORGAN | 10 | 214 | 192 | 190 | 223 | 267 | 194 | 1280 | 60 | 1340 |
| 3 | GARRY COOPER | 0 | 252 | 279 | 203 | 171 | 202 | 224 | 1331 | 0 | 1331 |
| 4 | MARTIN CLEMENTS | 15 | 199 | 206 | 204 | 234 | 195 | 200 | 1238 | 90 | 1328 |
| 5 | MO SINGLETON | 15 | 209 | 197 | 225 | 235 | 191 | 174 | 1231 | 90 | 1321 |
| 6 | SUREN JOHANNSEN | 10 | 214 | 177 | 245 | 169 | 221 | 214 | 1240 | 60 | 1300 |
| 7 | MARK A SMITH | 0 | 177 | 184 | 243 | 226 | 184 | 268 | 1282 | 0 | 1282 |
| 8 | JOHN STRETTLE | 15 | 144 | 227 | 244 | 191 | 168 | 212 | 1186 | 90 | 1276 |
| 9 | GARY BARLOW | 10 | 237 | 201 | 249 | 174 | 157 | 186 | 1204 | 60 | 1264 |
| 10 | STEVE COATES | 10 | 183 | 244 | 176 | 193 | 193 | 199 | 1188 | 60 | 1248 |
| 11 | CAROLE  ORANGE | 20 | 193 | 180 | 182 | 159 | 225 | 182 | 1121 | ## | 1241 |
| 12 | ALAN KEDDIE | 5 | 221 | 212 | 216 | 184 | 194 | 179 | 1206 | 30 | 1236 |
| 13 | MIKE HALLIWELL | 10 | 169 | 177 | 184 | 192 | 221 | 227 | 1170 | 60 | 1230 |
| 14 | IAN BUCKLAND | 15 | 197 | 178 | 202 | 181 | 199 | 181 | 1138 | 90 | 1228 |
| 15 | TREVOR LAMPRELL | 15 | 181 | 188 | 201 | 194 | 188 | 180 | 1132 | 90 | 1222 |
| 16 | MARTIN BISHOP | 10 | 178 | 193 | 223 | 200 | 190 | 175 | 1159 | 60 | 1219 |
| 17 | STEVE BOSE | 5 | 174 | 234 | 171 | 198 | 200 | 211 | 1188 | 30 | 1218 |
| 18 | KEITH HODGE | 15 | 208 | 187 | 197 | 169 | 185 | 175 | 1121 | 90 | 1211 |
| 19 | IAN MCDONALD | 20 | 185 | 170 | 233 | 176 | 164 | 162 | 1090 | ## | 1210 |
| 20 | MICK INCE | 20 | 153 | 188 | 162 | 211 | 147 | 223 | 1084 | ## | 1204 |
| 21 | PHILLIPE IVES | 20 | 151 | 192 | 169 | 200 | 191 | 175 | 1078 | ## | 1198 |
| 22 | KEVIN LAMB | 15 | 214 | 184 | 157 | 197 | 150 | 204 | 1106 | 90 | 1196 |
| 23 | IAN KENNEDY | 15 | 229 | 176 | 186 | 145 | 145 | 224 | 1105 | 90 | 1195 |
| 24 | ANDY GILLESPIE | 5 | 235 | 200 | 144 | 173 | 234 | 178 | 1164 | 30 | 1194 |
| 25 | JENNY SWIFT | 15 | 155 | 212 | 207 | 146 | 185 | 190 | 1095 | 90 | 1185 |
| 26 | PAUL LOBERMAN | 0 | 152 | 234 | 230 | 187 | 169 | 211 | 1183 | 0 | 1183 |
| 27 | MARTIN GREEN | 15 | 167 | 213 | 196 | 143 | 191 | 179 | 1089 | 90 | 1179 |
| 28 | DAVE BROOMFIELD | 5 | 187 | 229 | 158 | 215 | 167 | 193 | 1149 | 30 | 1179 |
| 29 | RON OLDFIELD | 10 | 186 | 195 | 162 | 170 | 187 | 216 | 1116 | 60 | 1176 |
| 30 | COLIN GROSE | 0 | 181 | 168 | 191 | 213 | 213 | 206 | 1172 | 0 | 1172 |
| 31 | JAN HODGE | 25 | 175 | 159 | 180 | 200 | 161 | 144 | 1019 | ## | 1169 |
| 32 | ANDY CLOUGH | 15 | 213 | 155 | 203 | 181 | 146 | 179 | 1077 | 90 | 1167 |
| 33 | DAREN KNIGHTSBRIDGE | 5 | 206 | 149 | 158 | 232 | 165 | 222 | 1132 | 30 | 1162 |
| 34 | NEV ROBINSON | 10 | 160 | 172 | 192 | 187 | 188 | 199 | 1098 | 60 | 1158 |
| 35 | AL TURNER | 15 | 182 | 161 | 240 | 126 | 170 | 188 | 1067 | 90 | 1157 |
| 36 | SIMON HAIGH | 0 | 176 | 168 | 208 | 199 | 226 | 179 | 1156 | 0 | 1156 |
| 37 | FRANK LINDSAY | 10 | 152 | 195 | 168 | 170 | 210 | 187 | 1082 | 60 | 1142 |
| 38 | STEVE WILLIAMS | 5 | 193 | 173 | 197 | 199 | 179 | 169 | 1110 | 30 | 1140 |
| 39 | PAUL HEWITT | 15 | 214 | 158 | 160 | 141 | 207 | 167 | 1047 | 90 | 1137 |
| 40 | LOUISE GILLESPIE | 30 | 137 | 133 | 153 | 203 | 167 | 160 | 953 | ## | 1133 |
| 41 | LOUISE ROBERTS | 10 | 141 | 211 | 179 | 198 | 170 | 172 | 1071 | 60 | 1131 |
| 42 | GARY CHRISTOPHER | 5 | 199 | 166 | 203 | 222 | 159 | 149 | 1098 | 30 | 1128 |
| 43 | BAZ WALKER | 5 | 189 | 174 | 168 | 197 | 203 | 165 | 1096 | 30 | 1126 |
| 44 | JOHN LAWLESS | 15 | 155 | 173 | 183 | 203 | 160 | 141 | 1015 | 90 | 1105 |
| 45 | GARY FRASER | 10 | 157 | 169 | 175 | 155 | 168 | 211 | 1035 | 60 | 1095 |
| 46 | KEITH BOWEN | 10 | 214 | 170 | 137 | 141 | 203 | 168 | 1033 | 60 | 1093 |
| 47 | LEN ClARK | 15 | 180 | 157 | 174 | 148 | 181 | 157 | 997 | 90 | 1087 |
| 48 | TREVOR GREEN | 5 | 158 | 185 | 191 | 163 | 177 | 182 | 1056 | 30 | 1086 |
| 49 | MALLY MYATT | 15 | 165 | 162 | 139 | 185 | 169 | 161 | 981 | 90 | 1071 |
| 50 | PAULINE MCDONALD | 30 | 142 | 154 | 187 | 126 | 128 | 153 | 890 | ## | 1070 |
| 51 | LYNN COUGHTRIE | 25 | 108 | 163 | 141 | 173 | 204 | 126 | 915 | ## | 1065 |
| 52 | ANNA YANG | 25 | 147 | 131 | 150 | 142 | 168 | 172 | 910 | ## | 1060 |
| 53 | LES GRANT | 20 | 147 | 151 | 148 | 174 | 156 | 155 | 931 | ## | 1051 |
| 54 | MARK S SMITH | 5 | 164 | 155 | 158 | 199 | 145 | 171 | 992 | 30 | 1022 |
| 55 | PAUL NEWTON | 20 | 112 | 142 | 170 | 143 | 141 | 192 | 900 | ## | 1020 |
| 56 | CARL TAYLOR | 5 | 118 | 141 | 155 | 182 | 151 | 208 | 955 | 30 | 985 |
| 57 | JOHN COUGHTRIE | 10 | 113 | 140 | 150 | 157 | 186 | 150 | 896 | 60 | 956 |
| 58 | JULIE JOHANNSEN | 25 | 153 | 156 | 132 | 155 | 160 | 0 | 756 | ## | 906 |
| 59 | NICK WRIGHT | 10 | 176 | 157 | 186 | 141 | 144 | 0 | 804 | 60 | 864 |