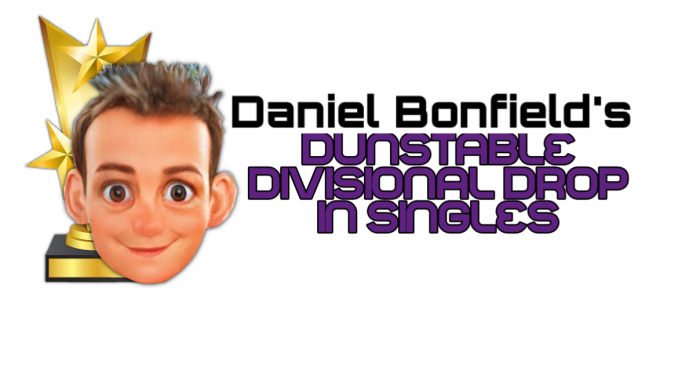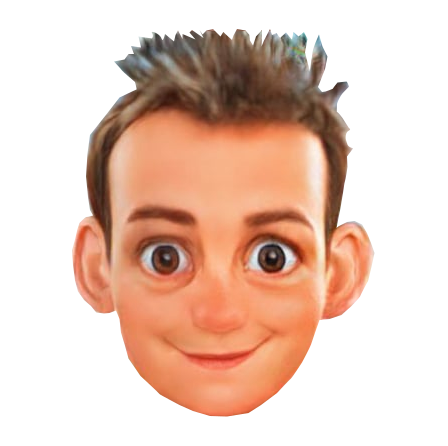 Week 10/10 of the Dunstable Drop in Singles.
In the Championship the title was on the line with only a handful of points separating the top 3. A new bowler this week joined the mix, Paul Spence.  All of the top 3 seemed to be struggling, perhaps nerves were getting to them. Sal Spence  chose the wrong time to put in her worst set of the league and she slipped out the race to finish in 3rd. Pete Fyles was also struggling, but so was Jackie Wyatt. Sexy Jackie had to dig deep and grabbed the high game pot in the last game with a 217. Both waited anxiously whilst Basher crunched the numbers and calculated the league standings… ARGHHHHH ! both Jackie and Pete finished tied at the top of the league on 311 points. So I had to revert to average. Pete finished the season with a 184 average, but Jackie claimed the title with a 194 average.  Jackie now gets promoted to the Premiership for next season.
In the Premiership Alan Keddie had it wrapped up and stormed to the league title on 317pts and a 212.1 average. But Basher played the classic bluff on Paul Loberman. Basher advised Lobbers that he didn't really need to bowl the final week, as he had 2nd place pretty much won, as it would take a blinding week from himself to grab it, so Lobbers sat it out and learnt about kids sending dodgey selfies to each other. But with only 5 premiership players bowling a "perfect storm" was created and Basher with a 870 set won both pots and he was top scorer for the week. All that meant Basher took 2nd from Paul by 2pts.  Finally, Alan Keddie dominated the senior section of the drop in singles by securing a maximum 60 points in the final week.
New season starts THIS Monday 20th September.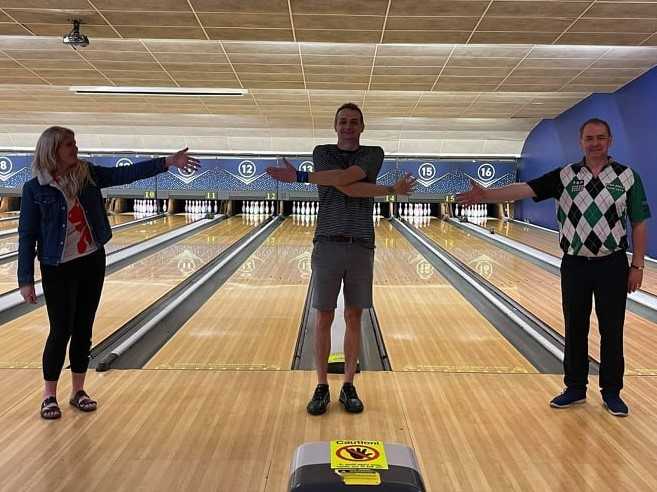 So that's the first season done – here are the some numbers. A total of 28 different bowlers bowled and total of £852 has been paid in prize money either through the league standings or the weekly pots for high game and high series.
Next week 20/09 we reset the scores an go straight into a new season – as no one was relegated from the Prem this season I'm going to up the average. So in the prem if you fail to average 190 you will be relegated to the championship the following season. But in the championship it's still the same – if you average 185> you will get promoted.
View the latest drop in standings(10)
drop in standings for seniors (10)
---
Week 9/10 of the Dunstable Drop in Singles.
Week 9, just one more week left of the first season of the drop in singles @ Dunstable. This week we had two new bowlers. Richie "revs" Lewis and Paul Lewis
In the Championship – the scores seemed were down from previous weeks, especially for the league leaders. This gave an opportunity for others to shine. Winning both the high game and high series pot was Anna Yang with a 212 game and a 755 series. Leading the league is Jackie Wyatt on 311 points and Pete Fyles in 2nd on 308pts – but this is where is gets interesting. Pete has a lower "dropper" then Jackie… so a good final week from Pete means he can quite easily overtake Jackie and take the title.
In the premiership. Paul "lobbers" Loberman opened up with a 264 first game which helped him to a 906 set and that won him both the high game and high series pots. A worthy mention to Jamie O'Dwyer who managed to spare the 7-10 split.
In the overall standings. Alan Keddie has an unassailable lead of 21pts from Lobbers in 2nd.
League happens every Monday at Dunstable – registration from 7.30 and we bowl at 8pm. 4 games at doubles pace, you can go on a lanes and with friends, family, whatever.
---
Week 8/10 of the Dunstable Drop in Singles.
Week 8 of the drop in Singles – firstly NO BOWLING next week 30th August. It's bank holiday and more importantly its MY birthday.  And I'll also be running the Bank Holiday Doubles. There are still a couple spaces left on the Monday – if you would like a late entry then here is the entry form. https://btba.org.uk/btba-doubles-dunstable-2021/
Championship – Jackie Wyatt (Sexy J) opened up with a 235 first game, which won her the high game pot, and set her up with a 779 series, which also gave her the high series pot as well. Sexy J has now completed her 6 weeks and leads the division on 311 pts, but its close up at the top. Pete Fyles is in 2nd on 308 and Sal Spence in third on 301. As it stands with 2 weeks of the season to go Jackie will be promoted to the Premiership along with Pete who's hit the qualifying average.
Premiership – Craig Barrett left it late to busta move having a final game of 270 for a 879 series that gave him both the high game and high series pot. Alan Keddie was top scorer on 54 pts and that cements his place at the top of the table on 305pts, then the field bunches up. Basher and Lobbers are tied on 279pts and with ICE man on 276pts.
---
Week 7/10 of the Dunstable Drop in Singles.
Championship – High game pot was won by the youngest bowler out there Hayden Hewitt with a 225, and High Series was won by Sal Spence with a 782 series. Sal also leads over all on 301 pts, 5 pts ahead of Pete Fyles in 2nd on 296, with Gerry Wrathall in 3rd.
Premiership – High game was won by Sukky Gill with a 257, but Sukky was denied the double pot by 2 pins. Sukky's 907 was pipped by Paul Lobermans 909 series. The average in the prem was 215 – some high scores being rolled.
Overall Alan Keddie leads the division by 15pts from Lobbers in 2nd and moving up to third is the ICE MAN… Keddie looks to have it sewn up, unless the chasing pack can reel him back in.
All bowlers are welcome to join in at any point in the season, and the occasional bowler can have a huge impact on the final league positions by stealing points and they can also land themselves a weekly pot. The league is every Monday (except bank holiday's) 7.30registration for a 8pm start, and we bowl 4 games.
---
Week 6/10 of the Dunstable Drop in Singles.
A shallow turnout this week – Championship League leader Pete Fyles had a week off, and that allowed others to catch up. Sexy J Jackie Wyatt dominated taking 58pts from a possible 60 and naturally winning both pots with a 217 game and 829 series. In the overall standings Sal Spence takes over at the top, with Anna Yang in 2nd.
In the Premiership, Lobbers had a week off… he picked up an nasty finger injury after playing a tournament at the Airport… not from actually bowling, as he doesn't use his fingers, but from shutting them in his car door when going home. It meant Alan Keddie opened up an even bigger gap on the rest of the field after another solid performance. Alan won the pot for high game with a 238, and Basher won high series with a 845. In the overall league standings Alan now leads from Basher by 27 points. But Basher has completed 6 weeks now and has low of 28 to drop and if replaced by a big scoring week it will pull him much closer to league leader, Lobbers is in 4th but is a week behind and is very much in the mix for the league title.
Singles League is a 10 week league season, and you can join in at any time.. Happens at Dunstable 7.30 registration with a 8pm start and we bowl 4 games.
---
Week 5/10 of the Dunstable Drop in Singles.
Championship Division – Pete Fyles got off to a fast start opening up with games 244, 236 and finished with a 845 series. That meant both the high game and high series pots went to Peter for a 2nd week running. But the unique way points are awarded in this league meant that Sal Spence was top point scorer. Overall Pete leads the division 7 points ahead of Sal – The winner of this division will automatically get promoted to the Premiership next season.
Premiership division – a great night of scoring. The overall average from the Prem was 209. And the ultimate "feel" player Jamie O'dwyer was definitely feeling it. Despite moaning about his boss and how much his wrist hurt and his impending 33rd wedding anniversary  – JOD took the high game pot with a 276 and high series pot was a 912 – I think its the first time this season anyone has gone over 900.
Overall Alan Keddie leads the league 240 points and opened a nice 14pt lead over Paul Loberman in 2nd on 226.
League happens every Monday at 8.00pm we bowl 4 games – and anyone can join in at any time of the season.
---
Week 4/10 of the Dunstable Drop in Singles.
Week 4 of the Dunstable Drop in Singles – only 5 bowlers this week in the championship and it was dominated by Pete Fyles who scooped the pots for high game and high series with a 234 and 826. This has helped Pete take over from Sal Spence in the overall league standings. In the premiership we had 10 bowlers show up. High game pot was won by Craig Barrett with a 257 and Basher putting his nightmare at Chesterfield behind him took high series pot with a 873. In the overall league standings Alan Keddie took over from Paul Loberman for first place.
Next week, week 5 is the week you NEED to bowl if you haven't played any of the previous weeks if you intend to fit in 6 of the 10 weeks which makes you eligible for an end of season league position cash prize.
League plays every Monday – 7.30 registration for a 8pm start. We play 4 game.
---
Week 3/10 of the Dunstable Drop in Singles.
9 Bowlers in the Championship and 7 in the Premiership hit the lanes in the swelting heat. We welcomed two new bowlers who dropped in for the 1st time CJ Anderson and Charlton Tucker. Jackie Wyatt (Sexy J) started with a bang with a 257 game that was enough to win her the pot in the championship, despite Charlton coming close in his last game with a 236. That game gave Sexy J enough in the tank to ride out two average games to finish with a 823 series also winning the high series pot. In the overall standings in the championships Sal Spence took over from Peter Fyles who slipped down into 2nd with Garry Wrathall 3rd.
In the premiership – Kev Creamer had his usual consistent set of 168, 130 … then a 274 to take the high game pot. Someone who is always consistent, in fact he is Mr Consistent is Alan Keddie and with a 876 series Ked's won himself his first pot of the season. In the Overall standings, Paul Loberman is top on 141pts with Ked's 3 points behind on 138.
On to week 4 – Anyone is welcome to join this league at any time, and you can bowl as little or as often as you like.. some are just bowling every other week or when they fancy a chuck. It's every Monday registration is 7.30 onwards for a 8pm start. We bowl 4 game, and there are two divisions, the championships for bowlers with <184 average and the Prem for bowlers with 185> average.
---
Week 2/10 of the Dunstable Drop in Singles.
7 bowlers in the championship and 8 bowling in the premiership this week
Premiership
We lost James Wheeler after game 1 as he withdrew with a tight fetlock. Paul Lobbers Loberman was once again top point scorer with 869 with took the high series pot. But he was pipped to the high game pot by 1 pin from the original gangster/hustler ICE MAN – who lured everyone in with a 135 2nd game then busted a move with a 267 3rd game
Overall Standings see Lobbers top, then Alan Keddie in 2nd with Kev Creamer in 3rd
Championship
Sal Spencer shot her highest game at Dunstable with a 256 in game 3.. which she thought had won her a pot, only for youngster Hayden Hewitt to also bowl a 256 in game 3 for a share of the spoils. The High series pot was won by Peter Fyles with a 735 series. This leaves Peter top of the league, with Sal Spence in 2nd and Gerry Wrathall in 3rd
Week 3 – anyone is welcome to come and bowl in this league. It flexible and your best 6 outta of 10 weeks count towards your final league standings. It starts at 8.00, but you can register from 7.30. We bowl 4 games.
---
Week 1 of 10 for my New concept league – Drop in Singles.
I wasn't really sure what to expect in terms of people turning up… Initially I was hoping that I would get about 10, then after some great feed back, I got a panic on in case too many people turned up. But in the end the number was somewhere in the middle at 18 (8 In the championship <184 average and 10 in the Premiership >185 average)
It was especially nice to see a couple of new faces to Dunstable Casper Mcleod and Phil Ganewski as well as welcoming back to bowling some who haven't picked up a ball in 18+ months… James Wheeler, The Hat Jason O'Dell and Sexy J Jackie Wyatt
In this league you don't play against an opponent, you get points per game based on the other scores in your division.
I know, I know only I can turn a simple game of tenpin bowling in something where you need a degree in maths to follow.
As well as the league money that will be paid out at the end of season there are also weekly high game and high series pots in both divisions.
In the Championship – Gerry Wrathalls 235 game and Sexy J's 792 series won the pots. And in the Premiership Paul Loberman fresh from his coaching session with Andy started the league with a great set that saw him win the high game pot with a 279 and high series pot with a 924.
Your best 6 weeks out of the 10 will count towards your end of season position. So, for some week 1 will be a definite counter and for others they may have the luxury of dropping this week if they play enough weeks.
If you want to come and try this league then it's on every Monday at Dunstable – 7.30 registration for a 8.00pm start.
---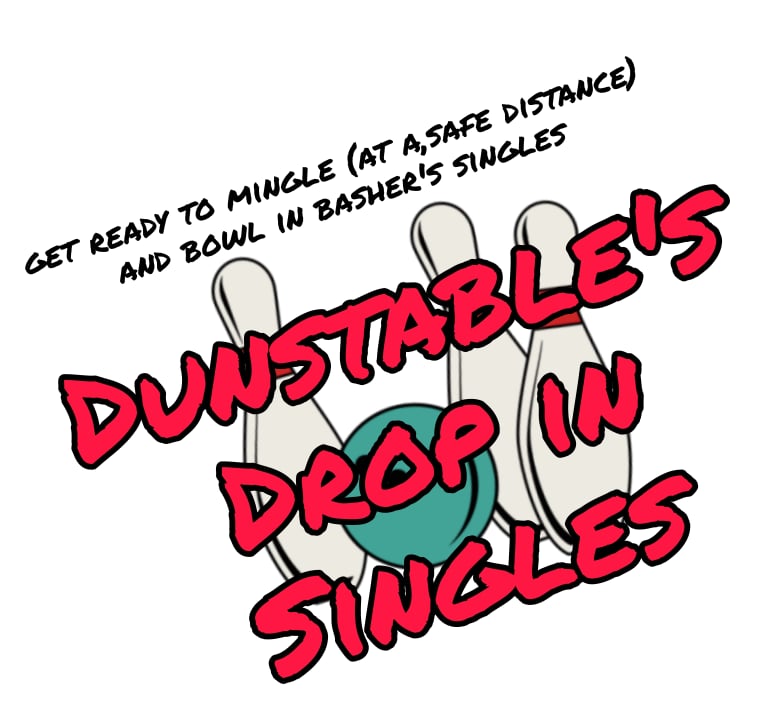 About the Dunstable Drop in Singles By Daniel Bonfield

I've had a dream… ok I'm being a bit dramatic. But I did wake up one night, couldn't get back to sleep and starting thinking, how can I rejuvenate league bowling?
Why does it need rejuvenating…?
Well I was really looking at the leagues at my home centre Dunstable, which once had a thriving league program with leagues having waiting lists to join. Slowly leagues have folded and vanished or many of the remaining leagues only have half the teams or have gone from 4's to trios then to doubles. I'm sure there are probably similar stories from centres all round the country.
The "model" most leagues use hasn't changed in decades. You play all the teams in the league 3 or 4 times and you my play Peterson points or play team points for the game or series. The league is handicap or occasionally a scratch league.
And what I heard from going to league AGM's and listening to bowlers over the years was it was getting harder and harder for team captains to find players who could bowl every week or could commit to playing in a league for 40 weeks of the year. And half the teams in the league had got bored because they had become the whipping boys of the league and once you're at the bottom of a league getting players to bowl becomes even harder.
It's getting harder to get people out in the evening to bowl league. There's more competition for our leisure and recreational time then ever. We don't even need to leave the house to be entertained anymore – we all have the t'internet and with netflix's, prime, Disney + and catch up tv there's always something to watch. Not like the old days – when it was a choice between coronation street or tomorrow's world (perhaps I'm showing my age there).
So I wanted a league that was flexible, where you don't have to turn up every week and something that doesn't have handicaps but still offers something for everyone.
And this is what I'm doing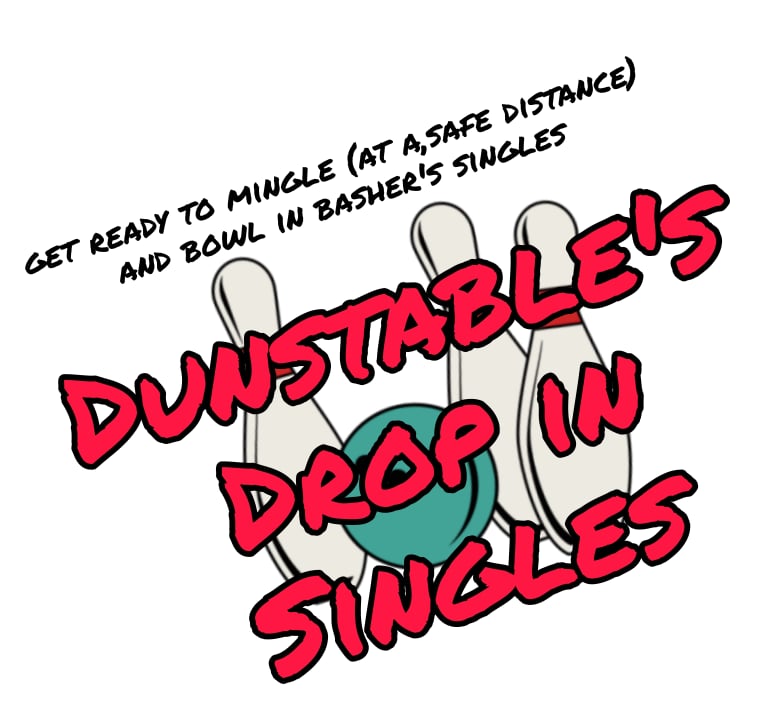 Dunstable Divisional Drop in Singles…
4 games – cost £20 / Week or £17.50 / week – depending on what division you're in.
This is going to be a brand new way of looking at league bowling.. and I will explain it best I can.. .
So there are two divisions – a Premiership for the 185+ bowlers and a Championship <184 bowlers.
Leagues are 10 weeks long – BUT you don't have to bowl 10 weeks. You can if you want, but your best 6 weeks will count to your final league position. The plan is to have promotions and relegations based on your average at the end of each league cycle.
And you have to bowl a minimum of 6 weeks to be eligible to win an end of season cash prize. But don't worry there are weekly pots to win so you can drop in every now and then and play for the weekly pots.
Another unique aspect to this league is you don't play an opponent… how can you if people are dropping in and dropping out. Instead you will get points on your individual games scores…
So here is an example of how it works:
Game 1
Highest game Score – 15pts
2nd highest game – 13pts
3rd highest game – 12pts
4th highest game – 11pts
5th highest game – 10pts
6th highest game – 9pts
and so on till ya get to zero points.
Tied games will get the same points.
There will be weekly individual high game and high series pots.
And a prize fund for the end of season payout based on league position.
But a bowler must have completed at least 6 out of the 10 weeks.
You will be allocated a lane when you pay… and championship and premiership bowlers will be put together on the same lanes.
This is a new idea.. and I'm feeling my way as I go along. But hopefully it will grow and evolve and will have a third division and more challenging patterns for the higher divisions.
Breakdown of costs:
They are different based on which division you're in
Premiership 185+ average = £20
Championship 184- average = £17.50
Basically .. I don't know if they still do junior England trials like this.. but they used to when my sister bowled. And I always liked it. So, I think I've kinda stolen it. And awarding points like this means anyone can have a good game and collect some good points. Even if you have a bad overall set ruined by a lousy game you may have had 3 good games and can collect good weekly points. So I'm hoping the points will be spread around the league better, then using a more traditional system.
Having your 6 best out of 10 means bowlers don't have to bowl every week, and having weekly pots means bowlers can drop in every now and then and still win something. There's something for everyone, you can bowl as often or as little as you like and still get something out of this league. If you get home from work and fancy a bowl, which sometimes happens… then you can drop in and have a chuck.
The Football league system of promotions and relegations is something we are all familiar with, especially for me as I support Watford. It's something I really like from bowling in the midland scratch league. It makes you strive to be better in the hope of getting to the top division, and keeps the season alive as you try and avoid relegation if you happen to be down the bottom.
So we got two divisions and they will all share the lanes, so you have bowlers of all abilities on the lanes together. Because I want bowlers in the lower division to see how the higher average bowlers play and how they play the lanes. Perhaps it will break down the opinion that it can sometime be elitist and that the better average players aren't approachable, and you can ask them about your own bowling and pick up some tips. Just don't approach me, especially if I have just had an open !
I've also reduced the cost for the lower division, because I think these bowlers are perhaps a more social bowler and perhaps prize fund and winning money isn't such a priority for these guys.
There's also maybe an opportunity with this league for me to filter out the ladies, the under 21's and the seniors and have mini league standings within the main league.
Long term it would be great to have 3 average weighted divisions, where the bottom leagues plays on recreational patterns, then you step up through the divisions who play on challenger patterns and then the top divisions play on true sports patterns. Also, a league where you can play brackets and win some extra cash.
I'm not 100% sure if this will take off or not to be honest…. I don't have any answers. But I'm the sort of gezzar who has an idea and like to try and make it happen. I don't want to be one of these people who talk it up but doesn't do anything about it. Perhaps it starts slowly and grows, or it might not work and I call it a day after this first 10 week cycle. But the initial feed back I've had has been really encouraging. In fact, better than I expected. I thought I would get rinsed by the moany myrtles.
This league starts on Monday 5th July at Dunstable – we bowl at 8.00, but I need bowlers to be there for 7.30 as I have to log you in as a visitor and take your temperature.