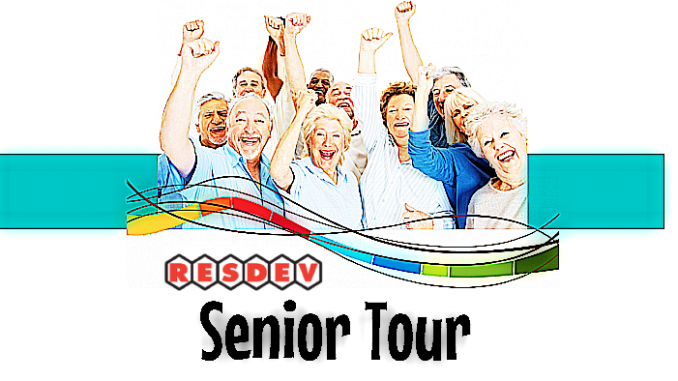 Sunday 31st July and 56 bowlers would take to the lanes over the 2 squads to try and make the top 16 for round 2, with all scores carrying forward at this stop a good start was crucial. Starting well in the early squad were Kevin Lamb and Gary Barlow both bowling over 1300 scratch for their six games, closely followed by Scotland's Andy Gillespie with 1283 scr.
This was proving to be a tough pattern to play on and big scores at a premium, leading after squad 1 were Kevin on 1401 with bonus, Gary just behind on 1387, Andy on 1313 and the legend that is Ron Oldfield on 1251, followed by 2 ladies Julia Claxton from Scotland 1241 and Louise Roberts 1222, these would be the only qualifiers from squad 1.
Squad 2 took to the lanes realising this was going to be tough to qualify but finding some good form was Ian Mcdonald with 1387 inc bonus, Mansfield stop winner Cliff Dew close behind on 1370. Mike (Frosty) Halliwell 1361, Shipley's Ian Kennedy with a welcome return to form on 1334, Geoff Brown 1276, Suren Johannsen 1275 rounding out the top 6, the cut for 16th place falling at 1208 Carole Orange, showing how tough the the scoring was.
Round 2 and 4 more games to try for a place in top6 for the Round Robin final. With all 3 stop winners from this season in the top 5 there was a good chance for a double of wins this year. Maintaining his excellent form this year Cliff would bowl an excellent 930 inc bonus and take top spot and a 43 pin lead from Gary in 2nd, 3rd would be Mike the 3 previous stop winners now in top 3, rounding out the top 6 early leader Kevin, bowling a final 250 game to break into the six Andy Gillespie and final spot to Ian Kennedy just missing out Ian Mcdonald.
The round robin final would prove to be a shootout between Cliff and Gary going toe to toe for 3 games but game 4 would prove to be the game that decided the title with Gary having a disastrous 157 and Cliff with a timely ball change throwing 263 to all but wrap up the title, Gary with an excellent 264 last game tried to claw it back but Cliff with a solid 207 game held on and got home by 30. So back to back wins for Cliff, not an easy thing to do, only other person having done this in all the Resdev tour ironically was Gary.
Now on to Shipley on 10/11th Sept for the final stop of the year and bowlers trying for a place in the Masters final on 16th Oct at Mansfield. Both squads on Sunday 11th full at moment, there a a few spaces left for the 4.30pm squad on Saturday 10th available. Anyone wishing to enter please let me know asap either by email to jgs833@outlook.com or by calling 07905163353. As ever my thanks to Debbie/Liz and all the staff at Chesterfield who looked after us brilliantly as they always do.
Jack G Smith.
Results
Final

Final Step 1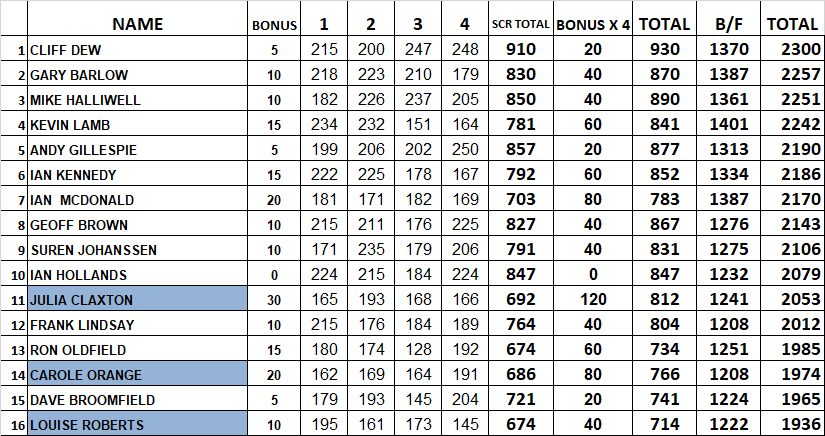 Qualifying