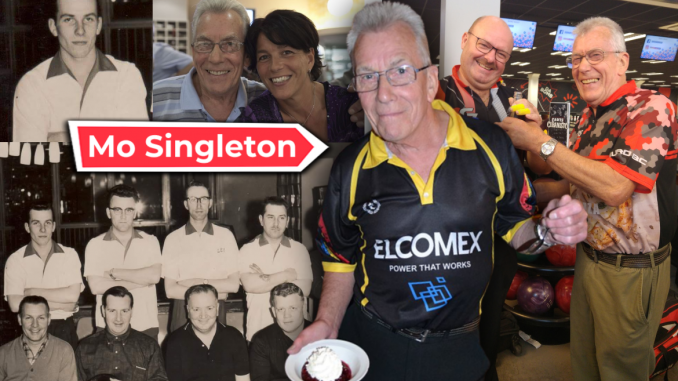 Mo Singleton goes way back to the early day of bowling on our shores. Many know Mo from European Senior events in the 2000's but it all started back in the 1960's in Liverpool, England. He even bowled in the first ever Trans-Atlantic match between the USA and Great Britain. Time to learn more…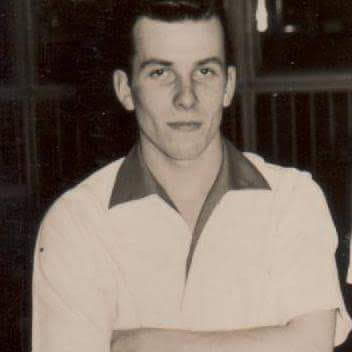 Let's start Mo with the day job as a Taxi driver for over 40 years. We could probably fill this interview with an amazing Taxi diaries of Mo Singleton but you must have had a few famous people in the cab and cool stories I imagine?
I started being a Taxi driver in 1967 when I was 23. I'd done several jobs since I left schoolboy and could never get used to a 9 to 5 job stuck in an office or factory. It's been a great job for me now in my 55th year. It gives me the freedom for my bowling trips as I don't have to ask anyone for time off.
I have had many famous people in my Taxi back in the late 60s and early 70s. The likes of Hank Marvin, Herman's Hermits, Billy Fury and quite a few others. I do love driving and have done about 3 half million miles up to now.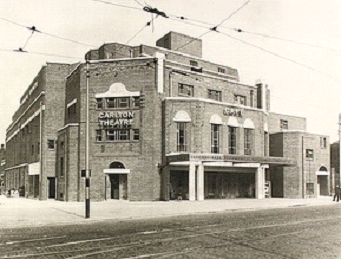 So with what funds the passion sorted, where did bowling start for you and when did it start to become more serious to you?
The first time I ever heard of Tenpin Bowling I was 17 I was working in a 1 hr Dry cleaners in Tuebrook, Liverpool. A man came into the shop with some flyers telling is that there was a new Tenpin bowling center being built next the the ABC Carlton cinema Tuebrook and would be open in two months time that would be Jan 1962.
There was a big opening night with lots of celebrities there and I still can't understand why I wasn't invited lol.
A few days later as the bowl was only a 5 min walk from my shop, I went in during my lunch hour to have a look around. I watched some people getting lessons from an american instructor called Len Tabron who would become a good friend of mine. Well, I thought to myself this looks a lot of fun I'll have a go. That was it!!!! I was hooked.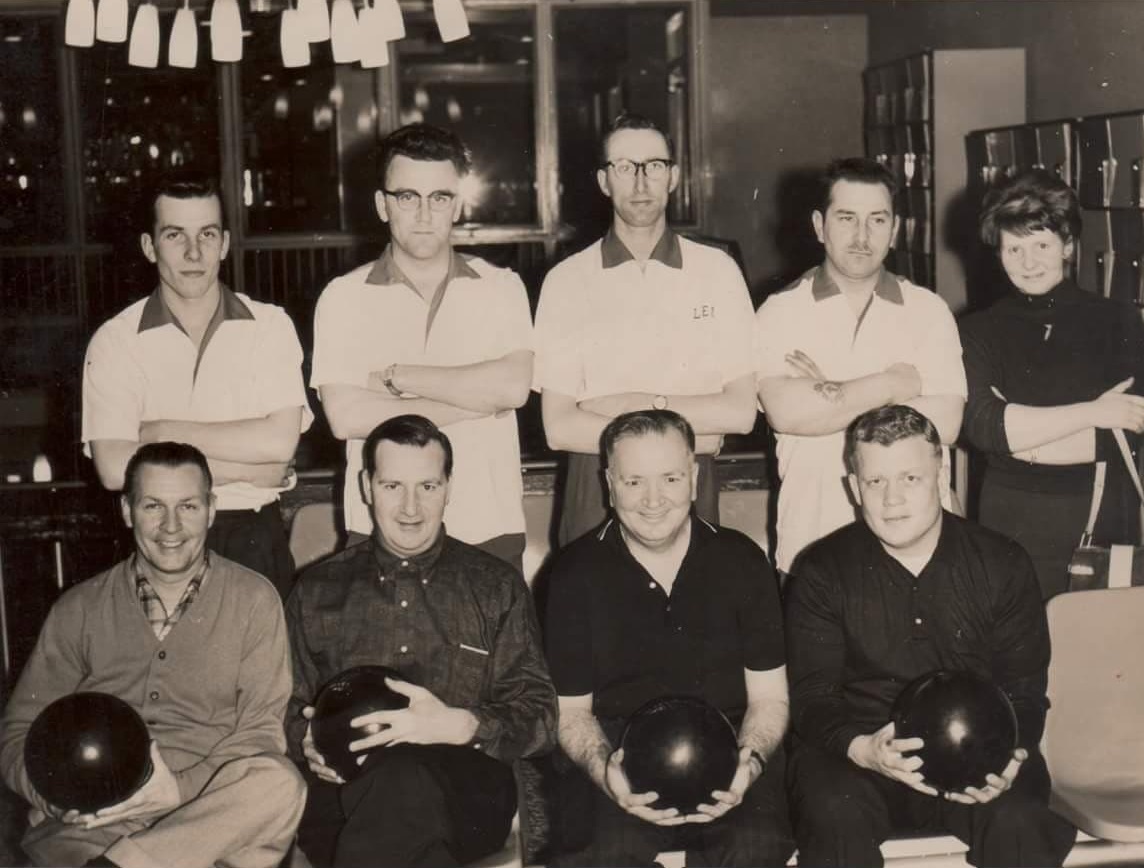 Did you get any help to improve early on and which players were the ones to watch around the North West at that time?
As Tuebrook was the first bowl in the North West you just got lessons off the instructors as they were they only ones who knew how to bowl, so we just did our own things with house balls, so improvement was a bit slow. In 1963 a 4 man team from Tuebrook was chosen to play a USA team from the Burtonwood airbase just outside of Liverpool they had 6 lanes there. I think this could have been the first Anglo/USA bowling match. Well we won home and away.
You even featured on the BBC I believe?
Again in 1963 I was chosen to play a 3 game match on the BBC World of sport for the opening of another center on the other side of Liverpool the ABC Litherland Bowl we were on the Sat afternoon for nearly two hours. I tried to get a copy of the TV show but never suceeded.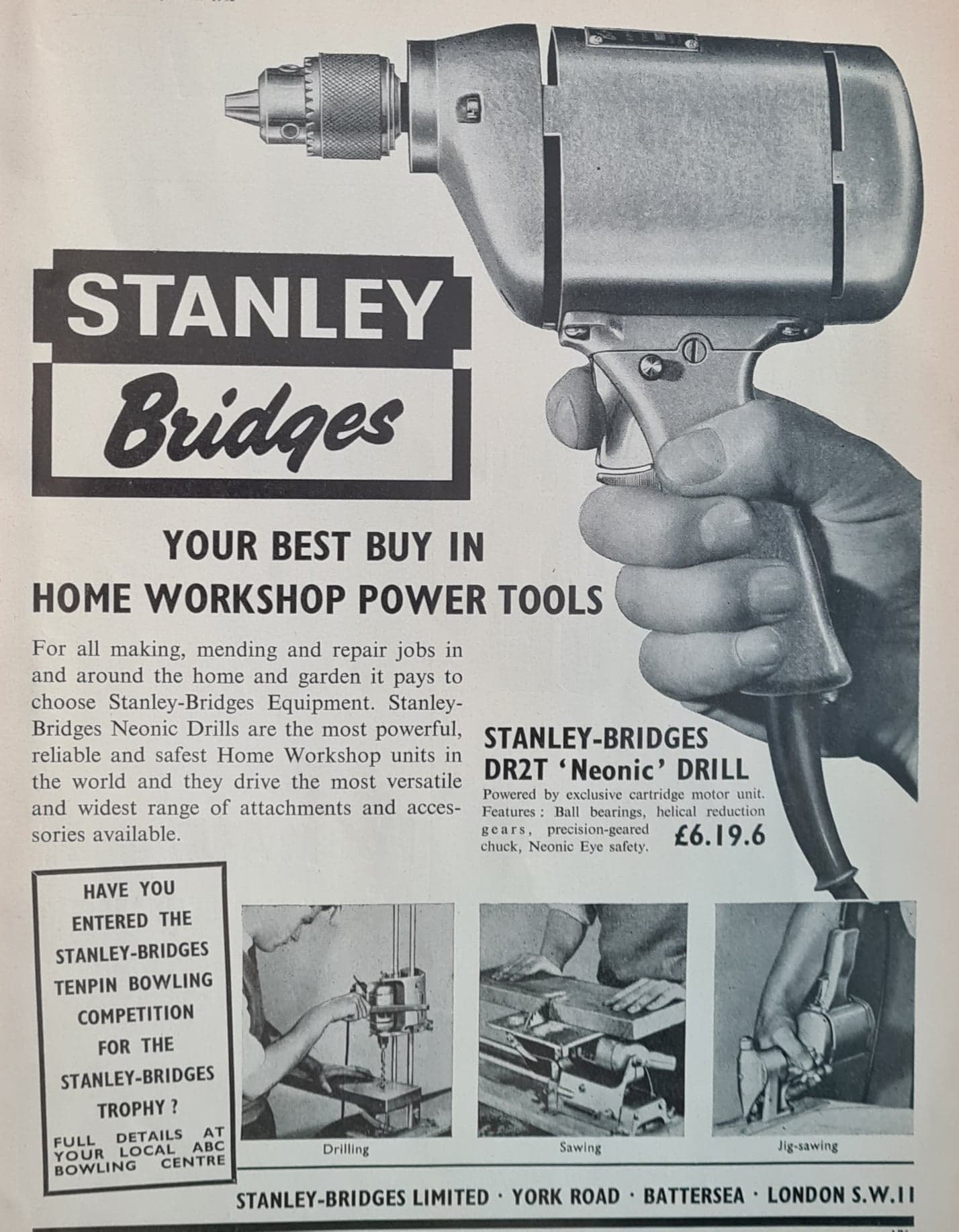 When did the first big win come?
My first big win came in 1964 in the Nationwide Stanley Bridges doubles tournament. I played with my partner Alan Carins who has sadly passed now. We won through from the rounds to get to the final 12 teams for the final and did break the doubles record on the way a massive 1179 lol. The finals were at Dagenham Essex . The 12 teams were put up in a posh hotel and treated to a night out out at the London Palladium.That was great. Well we won the tournament got £50 each, a lot of money then and a few Stanley bridges drills. We were presented with it all by Maurice Glazier. It was a fantastic day.
So, many years later at 69 years old you read Joe Slowinski's "Changing Axis Rotation Easily: Finger Pressure at Release Method. Your high of 680 blasted out of the water with 793 including a 300. Did this change it all for you?
Over the years I knew I had to become a 200 Ave bowler to compete in any tournaments that was my goal which I did achieve. Got my first 300 after bowling for 46 yrs at Worsley Manchester now got 9 altogether need another one lol.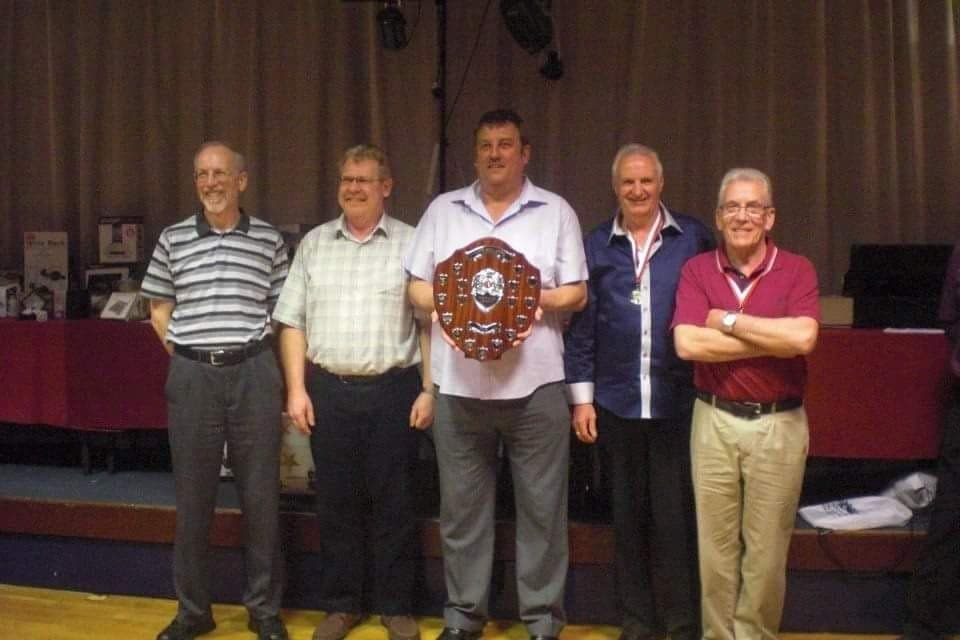 A Senior Team England ranking win at Lincoln gets you a mention in the hall of fame records. You then make a jump into Europe on the ISBT making more waves, what made you try out in Europe?
My first trip to play in a European was in the Bowlmaster Brussels I think Brian Wilkins told me about it so 4 of us decided to go. I done well with my 2 hcp pins finished 4th won 500 euros. 10yrs later at the same bowl I got my first Euro 300 so happy memories.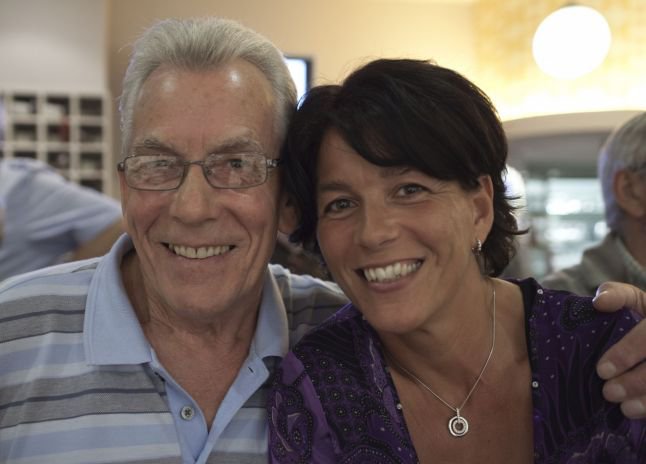 Now a Euro regular you still manage to pick up the domestic wins in the Resdev senior tour at Acocks Green in 2016 and Shipley in 2017. What still motivates you out there on the lanes?
Most of our Euro trips now and we do about 7 each year we get the ferry from Hull to Rotterdam except when we go to France we go through the tunnel. Its always a good night on the boat about 10 of us Lancs and Yorkie bowlers we have a great laugh.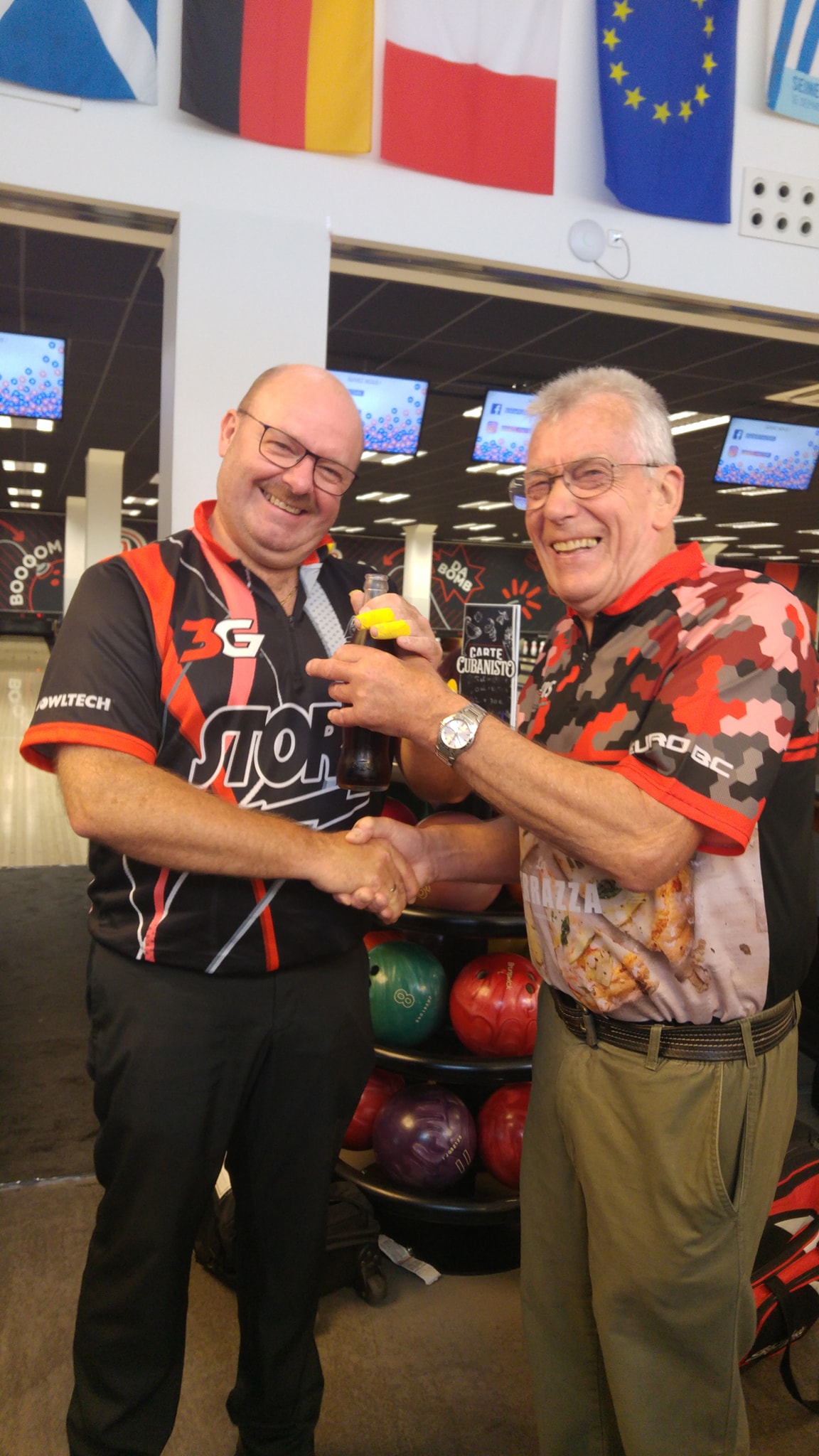 There are a lot of great seniors out there now which you give a good run for their money in events. Which players impress you most?
There are so many great seniors playing all over Europe and competion is stiff . Over the last 20 yrs I would say Ronnie Oldfield has been brilliant. winning so much. He may be coming to the end now but what a wonderful bowler. Lots of great bowlers coming through notably Stevie Jeeves, he will do well over the next few yrs.
Just back from Belgium and your latest achievement and a fine 3rd place in the ISBT Euro Senior Open, do you feel an ISBT win could come soon and what goals do you have?
The hcp system they have a pin for every year gives everyone a chance of competing with the top younger bowlers coming through. My aim is to win just one of them I'd be happy had enough top 3's over the yrs
Finally Mo, for anyone out there sitting on the fence and thinking about returning to bowling or trying out in the seniors, what do you say to them?
If there is anyone who has reached 50 and hasn't bowled for awhile there are lots of senior tournaments out there in the Uk& Europe so give them a go. We are a family of fantastic people and everyone's invited.