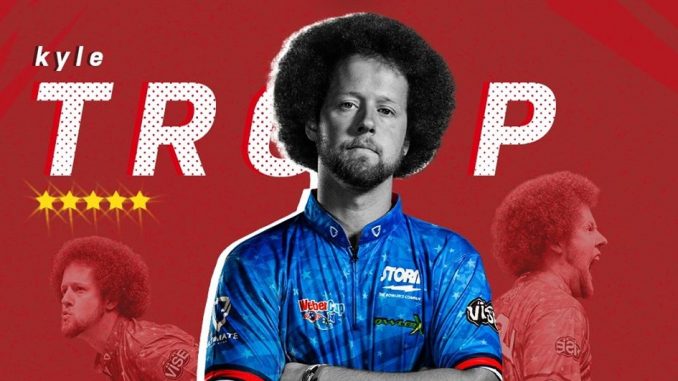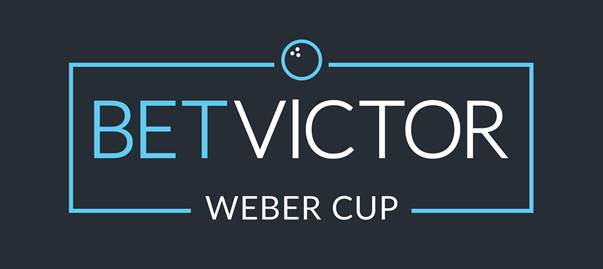 Kyle Troup will return for his fifth appearance on Team USA at this year's BetVictor Weber Cup after being chosen as the first wildcard pick for the defending champions by captain Chris Barnes.
The annual Europe vs USA tenpin battle will take place at Morningside Arena, Leicester this October 23-25, live on Sky Sports and DAZN.
Troup joins captain Barnes and Bill O'Neill on the team, with the final two players to be named over the next two weeks. Troup has become a firm fans'-favourite at the Weber Cup and was crowned tournament MVP as USA regained the trophy in 2018.
He was again instrumental in Las Vegas last year as Barnes' side retained the title, and the two-handed bowler from North Carolina is hoping to help USA make it a three-peat this autumn.
"It is an exciting and honourable feeling to represent Team USA again on such a prestigious lane," said Troup. "The BetVictor Weber Cup gave me a boost to my career four years ago introducing me to the big stage, so this event has a special place in my heart that really gets the juices flowing. 
"I think our team has built a very strong chemistry between one another. Europe has proven in the past it takes more than talent to win three straight. I believe with the group we have our chemistry and talent will help us raise the Cup again.
"I'm itching to get back on the Weber Cup lane and back to competition. With the pandemic the last few months everyone has really missed bowling. To hear fans cheering and pins crashing will bring back that slight feel of normality."
Team USA captain Barnes added: "The showman himself has gotten accustomed to the big stage and seems to save his best for just this environment. He is a huge part of the current win streak USA is on and I never know quite what is coming next."
Tickets for the BetVictor Weber Cup are available now at www.webercup.com priced from just £15 per session, with under 18s half price. Great value day and season tickets are available and for the first time, the BetVictor Weber Cup is introducing a Premium Ticket. Priced at £50 for Friday and £70 all day for Saturday or Sunday, the Premium Ticket includes seating in the front two rows, food and unlimited beer, wine and soft drinks.
Follow the BetVictor Weber Cup on Facebook, Twitter and Instagram for all the latest on bowling's famous Europe vs. USA battle.