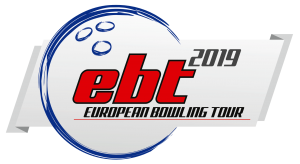 Stephan Unger from Germany won his first EBT title today at the 9th Odense International which was conducted from the 25th of August until today, the 1st of September.
Unger beat last year's winner, Arnar Davíð Jónsson from Iceland by a single pin in a thrilling finale.
In 3rd place was Patrik Sørensen, Denmark and in 4th place was Carsten W. Hansen Denmark.
We did not see any changes in the women's division of the tour as Anna Andersson from Sweden is leading now with 558 points in front of her country woman Jenny Wegner with 477 points, Cherie Tan from Singapore is together with Misaki Mukotani from Japan at 3rd place with 475.
In men's division was no changes: Arnar David Jonsson, Iceland is leading the men's division of the tour with 528 points in front of Adam Andersson from Sweden at position 2 with 475 points and Carsten Hansen from Denmark at position 3 with 405 points.
Click here to see the ranking in the Women's Division
Click here to see the ranking in the Men's Division