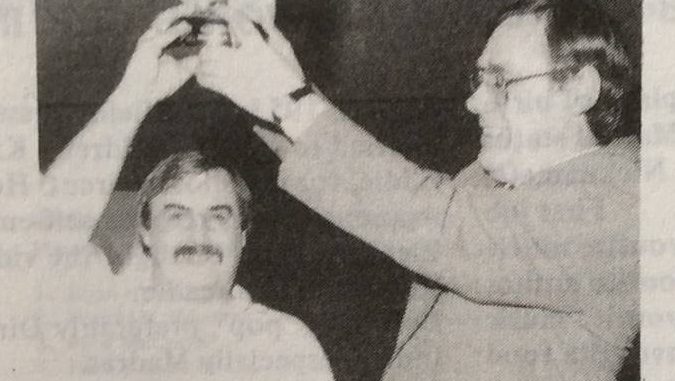 January sees the 32nd edition of a much loved and popular European tournament.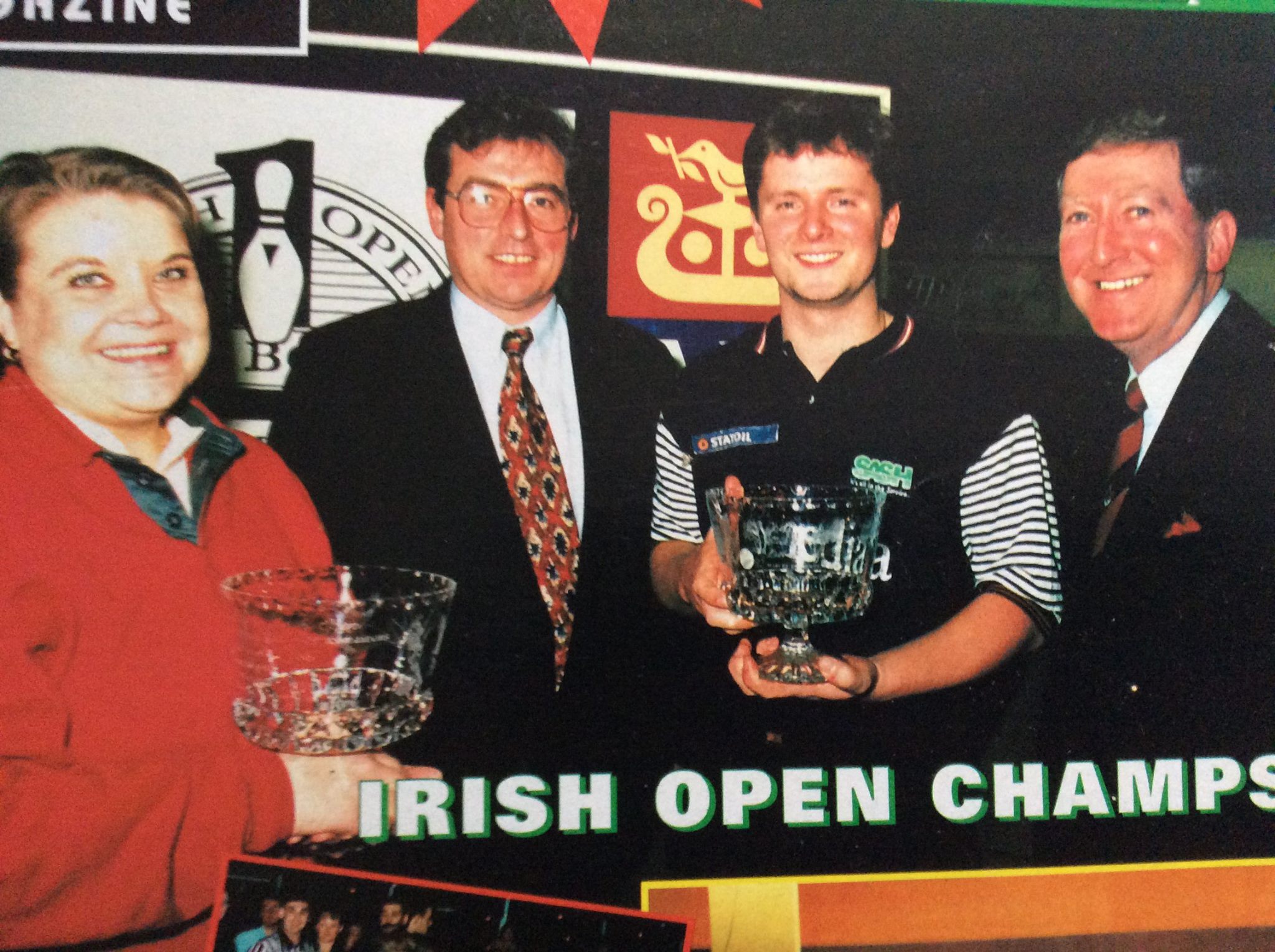 Over the thirty two years, the winners list has become a who's who of top bowling talent. It all started in 1989 with England's Chris Buck became the first champion. The centre was still undergoing construction work at the time, taking it from 24 to 36 lanes.
The idea for an Irish open was thought to have come the year before when the Northern Scratch Tour from England held a tournament in Stillorgan which proved a big success.David Grainger who ran the tour at the time explains the story.
"The Irish Open was born out of a conversation we had with Bernie Gibbons at the British Open in 1987. We had been providing the computerised scoring for Jock Caie for a number of years and after the tournament we were all talking and said to Bernie you should have one of these (Open) and offered to come over to run it. The idea took off and we agreed a date in January, why I ask myself, and the tournament was set up. We took our computers and a number of the Northern Scratch Tour Bowlers over and were joined by members of the Charrington House team organised by John High. The Charrington team had an annual challenge match with Stillorgan so knew them well. In total with the Irish contingent we managed 72 bowlers, I know because I finished 72nd, and this was the Stillorgan Open and was televised by Irish TV. As they say the rest is History as the event has gone from strength to strength. I will be in Ireland this weekend joining in the 30th year celebrations, Good luck to all bowlers, I know you will have a great time."
UK Tenpin Hall of Famer Chris Buck won that Irish stop in 1988 so was fitting he became the first Irish Open winner just a year later. The event itself attracted 142 competitors from six countries including 25 ladies and was sponsored by Allied Banks taking the prize fund to £5000.
International player making the trip included Norway's Arne Stoem and a man who still comes to the event today, Erik Garder. Sweden's Goran Bergendorff from Sweden and the USA's Jim Williams joined bowlers from Holland, England, Scotland and the home nation Ireland. Buck was to meet Garder in the final in a tight match that saw the Englishman pull away towards to end to record the 198-158 win in history.
A year later we had our first female champion as England's Kimberly Coote (Now Oakley) won with Steve Gomersall taking the men's title.
From the then until now starts the who's who of European talent, PBA titlists Dom Barrett and Paul Moor from England share the spoils for most wins with three each and in the women Pauline Buck (ENG), Lena Sulkanen (Den), Kirsten Penny (Eng), Kerena Dykes (Ire) and Amanda Larkin (Ire) have all won twice with Amanda Larkin winning the last two and look for the first hat-trick of wins. American PBA Legend Brian Voss is a two time winner as is European legend Tore Torgersen who won in 2017 after first winning back in 1996. In all those years though, only one Irishman has won the title as Barry Foley won in 2013. That is not to mean they have not been close, many great Irish bowlers have placed second over the years.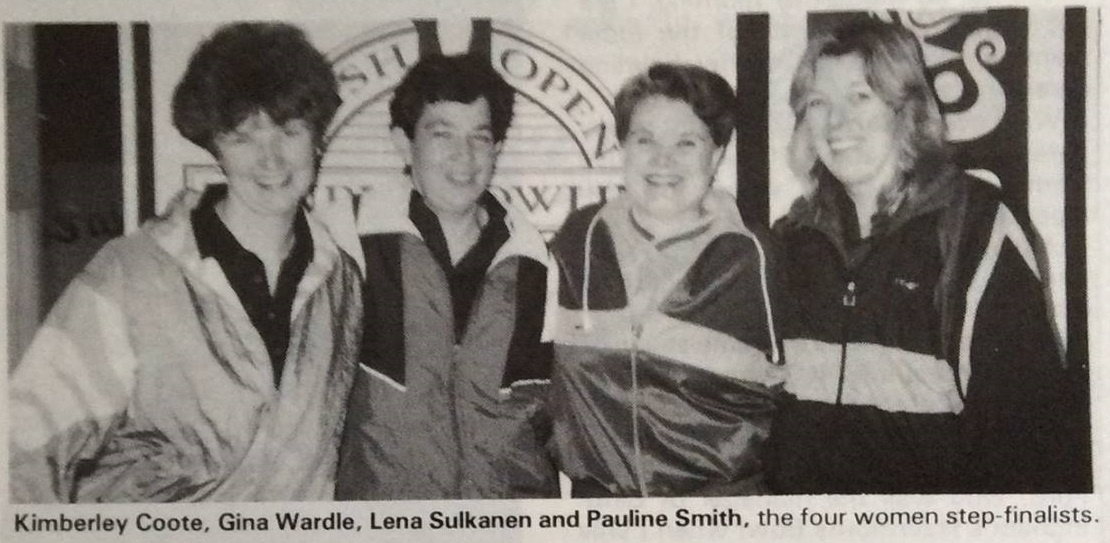 All four of the above won the event in various years. All three English ladies now in the UK Tenpin Hall of Fame
Here is a look back at some of the past winners
Mens winners
1989 Chris Buck England
1990 Steve Gomersall England
1991 Del Delany England
1992 Marcel Van de Boosch Netherlands
1993 Nico Thienpondt Netherlands
1994 Geoff Buck England
1995 Knut Hansen Norway
1996 Tore Torgersen Norway
1997 Tomas Leanderson Sweden
1998 Keith Hodge England
1999Tomas Leanderson Sweden
2000 Mattias Arup Sweden
2001 Peter Ahlen Sweden
2002 Wim Van Der Veen Netherlands
2003 Paul Evans England
2004 Stuart Williams England
2005 Paul Moor England
2006 Svein Roger Olsen Norway
2007 Nick Froggatt England
2008 Dom Barrett England
2009 Paul Moor England
2010 Dom Barrett England
2011 Dom Barrett England
2012 Brian Voss U.S.A.
2013 Barry Foley Ireland
2014 Jamie Bottomley England
2015 Brian Voss USA
2016 Paul Moor England
2017 Tore Torgersen Norway
2018 Anthony Simonsen USA
2019 Jamie Elliott England
2020 Nicola Pongolini
England 15 wins, Sweden 4 wins, Ireland 3 wins,

Norway 4 wins, The Netherlands 3 wins USA 3 wins, Italy 1 win



Womens winners
1990 Kimberley Coote England
1991 Gina Wardle England
1992 Pauline Smith England
1993 Tracey Dew England
1994 Pauline Smith England
1995 Anne Jacobs South Africa
1996 Lena Sulkanen Denmark
1997 Sharon Low Malaysia
1998 Lena Sulkanen Denmark
1999 Jessica Olssen Sweden
2000 Janni Hjelm Denmark
2001 Lisa John England
2002 Asa Watterlund Sweden
2003 Kirsten Penny England
2004 Kirsten Penny England
2005 Victoria Sofkova Sweden
2006 Laura Rhoney Scotland
2007 Kerena Dykes Ireland
2008 Guislaine VanDerTol Netherlands
2009 Kerena Dykes Ireland
2011 Cassie Staudinger Australia
2012 Hayley White England
2013 Zara Giles England
2014 Hayley Rumkee England
2015 Amanda Larkin
2016 Amanda Larkin
2017 Keira Reay
2018 Nicole Sanders The Netherlands
2019 Bernice Lim Singapore
2020 Carol Catchpole Ireland
England 11 wins, Sweden 3 wins, Denmark 3 wins, Ireland 3 wins, The Netherlands 2 win Australia 1 win, South Africa 1 win, Malaysia 1 win, Scotland 1 win Singapore 1 win