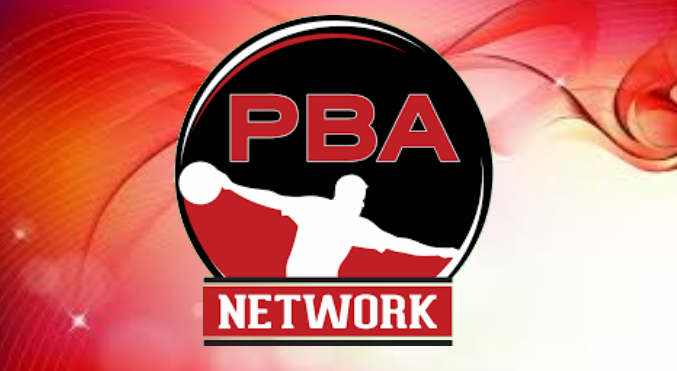 PBA Spare Shots
BUTTURFF SHINES IN PAN AM GAMES; PATE, PUERTO RICAN PARTNERS WIN GOLD
Jakob Butturff, who is in the midst of a career year in Go Bowling! PBA Tour competition, kept his momentum rolling as a member of Team USA in the Pan American Games that concluded Tuesday in Lima, Peru.
The 25-year-old lefthander from Tempe, Ariz., broke the Pan Am Games six-game scoring record in his first round of doubles qualifying, and then broke his own record by 22 pins the next day for a 12-game total of 3,054 pins (a 254.5 avereage). The effort got Butturff and fellow PBA-member Nick Pate of Inver Grove Heights, Minn., into the medal round, but they had to settle for silver when they lost to a team of Puerto Rican PBA members, Cristian Azcona and Jean Perez, who broke the 12-game doubles team record with a 5,816 total, more than 200 pins better than the record total by Canada's Dan MacLelland and Francois Lavoie in 2015 in Argentina. Butturff and Pate finished with a 5,545 total for second place.
Butturff, who has won three PBA Tour titles in 2019 including his first major in the USBC Masters, continued his torrid pace in men's singles, out-distancing the field by more than 400 pins after 12 games of qualifying and eight games of match play, but in the end, he fell short of gold in the medal round, losing to Pate, 279-268, in the semifinal round. Pate then captured the gold for Team USA, defeating defending Pan Am singles champion Marcelo Suartz of Brazil, 190-189, in the title match.
"BEAUTIES" DEFEAT "BEASTS" IN "LUCI MIXED DOUBLES" SPECIAL EVENT
The "Beauties vs. Beasts" special-event team competition to kick off the 20th anniversary Storm PBA/PWBA Striking Against Breast Cancer Mixed Doubles (commonly called "The Luci" in memory of the late Luci Bonneau) at Copperfield Bowl in Houston belonged to the women.
The teams, featuring the leading men's and women's qualifiers from the 2018 tournament, bowled a five-game total pinfall Baker format team duel in which Erin McCarthy, Missy Parkin, Shannon Pluhowsky, Verity Crawley and Diandra Asbaty out-scored the men's team of EJ Tackett, Tommy Jones, Darren Tang, AJ Johnson and Brad Miller by 19 pins. The winning team split a $5,000 prize pool; the losers earned shares of $1,000.
The Beauties topped the men in three of the first four games – 204-181, 192-201, 215-203 and 231-168 – before the "Beasts" shaved 71 pins off the women's lead by taking game five, 216-145.
PBA REGIONAL UPDATE: CHRIS WARREN WINS PBA50 TOWER LANES REGIONAL TITLE
Chris Warren of Grants Pass, Ore., won seven of his 10 matches to post a winning 18-game total of 3,901 pins Sunday in the PBA50 Tower Lanes Summer Classic at Tower Lanes in Tacoma, Wash., picking up his seventh PBA50 Regional title and a record 54th overall PBA Regional title.
Warren, who earned $1,500, defeated Barry Tate of Wenatchee, Wash., who had a 7-3 match play record and 3,835 pins to earn $1,000 for second prize.
PBA's August Regional calendar gets underway this weekend with the Bowlers Supply Storm Products Eastern Open at Colony Park Lanes North in York, Pa., and the Crystal Automotive South Open presented by Track at Spring Hills Lanes in Spring Hill, Fla.
Topping the PBA's Aug. 9-11 weekend schedule of Regional tournaments will be the PBA50 Progressive/Gerdeman Insurance Agency/Al Smith Chrysler/Dodge/Jeep Central/Midwest Classic at Al-Mar Colonial Lanes in Bowling Green, Ohio; the Lakewood Storm Southwest Open presented by New American Funding at Holiday Lanes in Lakewood, Colo., and the Tony Reyes Memorial West/Northwest Member/Non-Member Doubles presented by Ebonite at Fourth Street Bowl in San Jose, Calif.
The Aug. 16-18 PBA Regional calendar includes the PBA50 Greater Jasper Central/Midwest Open at Eastown Recreation in Jasper, Ind.; the Emerald Bowl Southwest Challenge for non-champions Houston, Texas, and the Dave Husted Northwest/West Open presented by Hammer at Husted's Milwaukie Bowl in Milwaukie, Ore.
The PBA's schedule of Regional tournaments over the Aug. 23-25 weekend will be the PBA50 Sky Lanes Asheville South Open in Asheville, N.C., and the PBA50 Coldwater/Roto Grip Central/Midwest Open at Pla-Mor Lanes in Coldwater, Ohio.
The PBA closes its August schedule of Regional activity with the PBA60 Kingsport Super Senior South Open presented by Storm at Warpath Lanes in Kingsport, Tenn., Aug. 26-28, followed by the PBA60 Wilson & Sons Pest Control Super Senior Open at Victory Lanes Family Entertainment Center in Mooresville, Tenn., Aug. 29-31. The end-of-month weekend also includes the PBA50 Strike Zone Alleys Eastern Open presented by Hammer in Pottsville, Pa.; the PBA Illinois Valley Midwest Open at I.V. Super Bowl in Peru, Ill., and the PBA50 Mooresville South Open presented By Columbia 300 at Victory Lanes Family Entertainment Center in Mooresville, N.C.
For complete PBA Regional schedules, rules and entry information, visit pba.com, open the "schedules" tab and click on PBA Regional Tours to find the event(s) in your area…and remember, you can follow "live scoring" for all PBA Regional events on pba.com (easily accessible for Apple and Android device users using the PBA app).
QUICK NOTES
PBA fans can follow the FloBowling PBA Summer Tour points standings as they are updated following each Summer Tour event at this link: https://www.pba.com/SeasonStats/PointsList/132?list=10. The FloBowling PBA Summer Tour points will also be used to determine the USBC Cup points leaders, and the eight qualifiers for both the FloBowling PBA ATX Invite and the PBA China Tiger Cup Invitational.
Storm Products has announced that Tim Mack, manager of the 2019 PBA League Elias Cup champion Portland Lumberjacks and long-time PBA Tour players representative, has been named Storm Products' European Sales Manager.