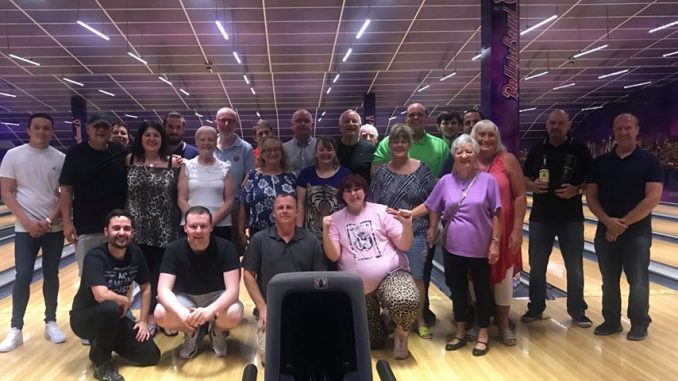 Members of the Sunday Trios League took part in their 20th such event and have raised thousands for charities through these events.
The Fred Williams charity event was named after one of the league members who passed away last year.
This was the fourth year the bowlers and some of their family and friends, had raised money for Canning Town charity Ambition, Aspire, Achieve (AAA) towards their vital work with disabled and underprivileged young people.
The bowlers raised £475 with two tournaments on the night.
The scratch mens' competition was won by Andy Mercer. The womens' scratch title went to Lisa Sherer. The handicap mens' competition was won by Steve Simmons, and the handicap womens' competition was won by Kirsty Mitchell.
League Secretary Colin Grainger said: "It was another brilliant night and the money will help AAA expand their work in vital areas. We want to thank City Pavilion for their generous support in this event."
Kevin Jenkins, AAA founder said: "Events like this enable us to make a difference to young people who need it most and there will always be a special welcome awaiting the bowlers when they visit us."