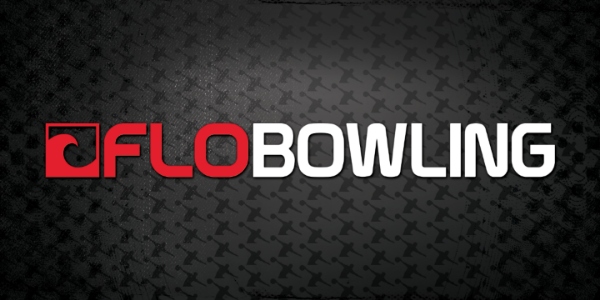 PBA's Xtra Frame to be available exclusively on FloBowling.com
AUSTIN, Texas (June 5, 2018) – FloSports, the innovator in live digital sports and original content, today announced a multiyear rights partnership with the Professional Bowlers Association (PBA). As part of the announcement, FloSports will launch FloBowling.com, a new site where fans can access PBA's Xtra Frame for live and on-demand PBA coverage and more. The site will offer fans access to professional competition, breaking news, highlights, original documentaries, and more.
The agreement enables FloSports to provide live and on-demand coverage for more than 40 professional events each year with increased production value at several competitions, such as the Go Bowling! PBA Tour, PBA50 Tour and PBA Regional Tour. Live coverage begins June 30.
As part of the new partnership, Xtra Frame subscribers will have their monthly or yearly subscriptions automatically transferred to a FloSports PRO subscription at no cost. Subscribers will continue to pay their current rates and, as a bonus, will gain access to FloSports' extensive variety of sports channels.
FloBowling will also serve as title sponsor of the FloBowling PBA Fall Swing, Oct. 14-20, at The Lanes at Coffee Creek in suburban Tulsa, Okla.  The multi-event tournament, open to an elite field of 120 PBA members only, will be covered exclusively on FloBowling.com and will award three PBA Tour titles during the PBA Wolf Open, PBA Bear Open and FloBowling Tulsa Open events.  A full list of the remaining 2018 schedule is as follows:
June 30-July 2 – PBA Parkside Lanes Open, Aurora, Ill.
July 18-20 – PBA50 River City Extreme Open presented by Ebonite, River City Extreme, Monticello, Minn.
July 24-26 – PBA50 South Shore Open presented by Hammer, Olympia Lanes, Hammond, Ind.
July 27-29 – Storm PBA/PWBA Striking Against Breast Cancer Mixed Doubles, Copperfield Bowl, Houston, Texas.
July 29-31 – PBA50 Security Federal Savings Bank Championship presented by Track, Dave Small's Heritage Lanes, Kokomo, Ind.
Aug. 5-7 – PBA50 Dave Small's Championship Lanes Classic presented by RotoGrip, Anderson, Ind.
Aug. 10-12 – PBA50 Cup presented by DV8, Spectrum Lanes, Wyoming, Mich.
Aug. 14-16 – PBA60 Dick Weber Championship presented by 900 Global, Pro Bowl West, Ft. Wayne, Ind.
Aug. 18-19 – PBA Gene Carter's Pro Shop Classic, Mid-County Lanes, Middletown, Del.
Aug. 25-26 – PBA Kenn-Feld Group Classic Pla-Mor Lanes, Coldwater, Ohio.
Sept. 29-30 – PBA50 Storm Invitational, Planet Fun Bowling & Entertainment Center, Shallotte, N.C.
Oct. 14-20 – FloBowling PBA Fall Swing including PBA Wolf Open, PBA Bear Open and Tulsa Open, The Lanes at Coffee Creek, Tulsa, Okla.
Oct. 25-30 – U.S. Open, Northrock Lanes, Wichita, Kan.
In addition to live streaming PBA events, FloBowling will also have international rights for all Xtra Frame linear events, as well as video-on-demand streaming of Go Bowling! PBA Tour telecasts one week after they air on their respective networks, including CBS Sports Network, FOX Sports and FS1.
"We're thrilled to announce our partnership with the PBA and we're excited to elevate coverage of the sport," FloSports SVP, Global Rights Acquisition Phil Wendler said. "Our focus is to make this a win for bowling fans around the world through considerable investments, including enhanced production, original documentaries, athlete profiles, breaking news, behind-the-scenes access and more."
"FloSports has proven it is capable of supporting and growing sports beyond those we typically see on television," said Tom Clark, PBA CEO & Commissioner. "We're excited to team up with FloSports and give fans an outlet where they can find high quality coverage of our events unlike ever before."
Clark noted that current Xtra Frame subscribers will soon see improvements and innovation in FloBowling's coverage as PBA Xtra Frame on FloBowling is the next evolution in live streaming of the greatest bowlers and bowling events in the world, and added that FloBowling subscribers will also have PRO access to more than 20 channels across the FloSports network at no additional cost.
By the end of July 2018, all active Xtra Frame subscriptions will be transferred to FloBowling. Subscribers will receive an email from FloBowling with instructions explaining how to claim their accounts.
Fans can watch all of the matches across every screen by downloading the FloSports app on iOS, Roku, or Apple TV 4, as well as on desktop and mobile web via FloBowling.com.
For more information, visit www.FloSports.tv.

About FloSports
FloSports, the innovator in live digital sports and original content, partners with event rights holders and governing bodies to unlock a world of sports coverage that true fans have been waiting for. Through live streaming of premier events, original video programming, and weekly studio shows, FloSports is growing the sports, the events, the athletes, and the fans. Current verticals under the FloSports header include Basketball, MMA, Football, Wrestling, Track, Gymnastics, and more.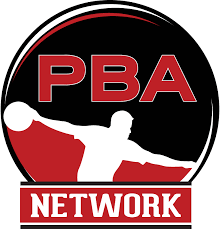 About PBA
Now in its 60th year, the Professional Bowlers Association (PBA) is an organization of more than 3,000 of the best bowlers from 27 countries who compete in Go Bowling! PBA Tour, PBA International Tour, PBA50 Tour, and PBA, PBA50 and PBA-PWBA Women's Regional events. In 2018, the PBA celebrated its 59th consecutive year of nationally-televised competition, reaching bowling fans around the world who follow PBA activities through the PBA Network which includes Xtra Frame, the PBA's exclusive online bowling channel, FOX Sports, FS1 and CBS Sports Network, and the PBA on Facebook, Twitter, Instagram and YouTube. PBA sponsors include Barbasol, Brunswick, Ebonite International, GEICO, GoBowling.com, HotelPlanner.com, MOTIV, 900 Global, PBA Bowling Challenge Mobile Game, Storm Products and the United States Bowling Congress, among others. Learn more at www.pba.com.