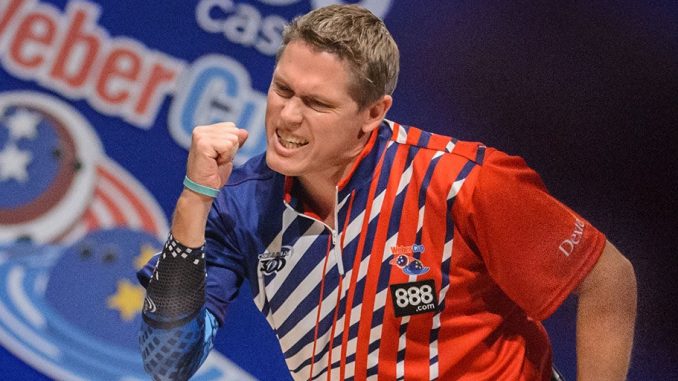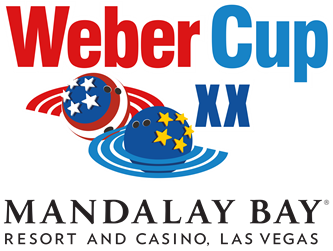 Highest American on PBA Points List to earn automatic qualification to the team
Chris Barnes will return to captain Team USA at the 2019 Weber Cup, as the PBA Tour Points List will be used for the first time to determine one of the four players to make up the team.
Barnes made his comeback as American captain in 2018 after a four-year absence, and immediately reversed his team's fortunes as he led USA to a 19-10 victory, their first since Cup triumph since 2012.
Now the 19-time PBA Tour winner will captain the side as the Weber Cup makes its debut on US soil, at Mandalay Bay Resort, Las Vegas from Tuesday June 18 until Friday June 21.
Beginning in January, PBA members will compete in a schedule of 13 PBA Tour events contributing to the PBA Tour Points List, concluding with the USBC Masters which ends on April 1st. After this event the leading American player on the PBA Tour Points List will earn automatic qualification to Team USA for the Weber Cup, with the remaining two players to be chosen as wildcards.
Captain Barnes said: "I am honored to be asked back as Captain of the defending Weber Cup champions; it is a tremendous honor and responsibility.
"I am sure the Euros will be charged up in their attempt to win it back. There is a lot of pride and talent on that team and I am sure they will try and use last year's beating as motivation. But now that that we will be bringing the Cup to Las Vegas on our home turf for the first time ever, I think we will pose a huge challenge for them."
Ticket details for the 2019 Weber Cup will be published at webercup.com in the new year. Fans can follow @WeberCup on Facebook, Twitter and Instagram to get all the latest news first.