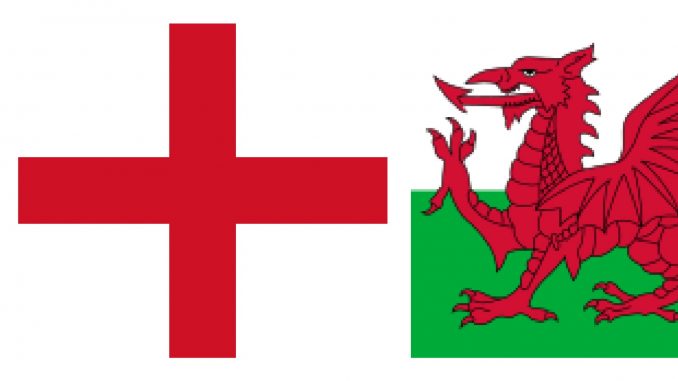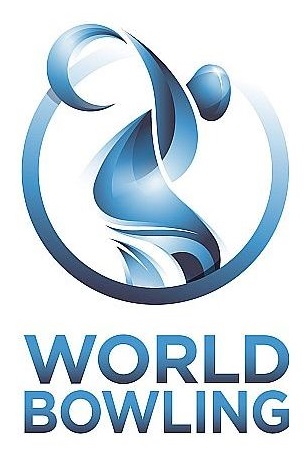 The World Championship occurs every four years and features 36 men and 36 women teams from bowling member federations qualified from each zone. This year's World Championship is located at South Point Hotel Casino, Las Vegas, USA from November 24 to December 4, 2017.

England selections include Adam Cairns, Leon Devlin, Paul Moor, Hadley Morgan, Chris Oates and Sam Rose for the men's team and Becky Daly, Samantha Hannan, Vicki Harmon, Laura Marcham, Cherise Moor and Louise Parker in the women's team.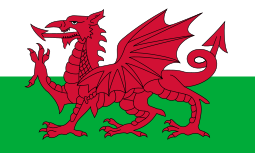 Wales squads include Robert Bruce, James Footner, Peter Moore, Gareth Roberts, William Wan and Philip Wellsteed for the men and Kelly Jones, Allison Moore, Ebony Owen, Louise Roberts, Irina Timosenkova and Lynne Walker for the women.
Your first stop is the Official website for all the very Latest news, Results. Online Scoring, Live Streaming and more.
http://2017wc.worldbowling.org/
The World Bowling Championships 2017 will be live streamed onto the Official website's home page.
The final two days of competition including the Trios, Team and Masters events, will be shown live from the Olympic Channel. Viewers can either watch on this website or go directly to https://www.olympicchannel.com/en/
World Bowling will be covering the event 24/7 with content appearing on the World Bowling Facebook, Instagram, and Twitter accounts – follow @worldbowling and #worldbowlingchamps2017 to keep up to date!
Singles
Women – Tough day at the office for the Home Nations

England's women struggled in the singles as did a lot of strong nations on a challenging lane pattern. Some great names were made to look average so all home nation players can consider the results pretty good considering.
Louise Parker and Becky Daly lead the charge with Louise starting strong with 643 but dropping with 628 for 1176 as Daly started slower with 546 but found something later for 628 and 1174. Elsewhere Samantha Hannan posted 1162 and further back Cherise Moor with 1105, Laura Marcham on 1081 and Vicki Harmon with 989.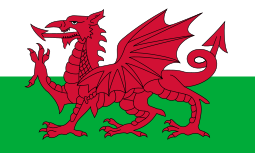 For Wales Irina Timosenkova broke the top 100 with 1115 as Alison Moore hit 1095 and both above the USA's Shannon O'Keefe!! Ebony Owen had 1055 with Louise Roberts on 1052, Kelly Jones with 973 and Lynne Walker with 954. Spare a thought for Lynne who performed well considering her later post on social media.
Gutted to have come all this way to end up ill in bed with a severe sinus, ear and respiratory infection. Played my singles yesterday but was far from on form. Managed to see a doctor at the local emergency medical centre last night so am hoping to be well enough to play doubles in two days' time. It's very expensive to be ill out here! On the plus side I got a lift back to the hotel from the doctor when our taxi failed to turn up. How about that for service?
Men – Devlin shines for England


Anyone close to Chris Barnes in the Men's singles will not have failed to have noticed the American hitting an opening game of 145. The Women had already proved an unforgiving pattern on the lanes so a 12th place finish for England's Leon Devlin with 1274 in a stellar field was quite an achievement. Former Youth Gold medalist Adam Cairns posted 1162 as Hadley Morgan hit 1136 and just ahead of Paul Moor with 1134 and finally Sam Rose 1109 and Chris Oates 1095.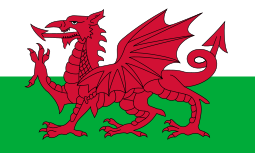 Welsh watch and Peter Moore was the second highest home nation player in 67th with 1197 beating the likes of Jason Belmonte, Jesper Svensson and World Cup champion Jakob Butturff. James Footner was third best HM player posting 1167. A big jump then to Robert Bruce in 166th with 1087 and Gareth Roberts in 168th with 1086 and finally William Wan with 1070 and Phillip Wellstead with 1025.
Doubles
Men – Tie Fighters


Paul Moor and Leon Devlin were the best home nation team in the doubles but way back in 31st place with 2415 as the other two teams placed 40th with 2380 and 51st with 2348.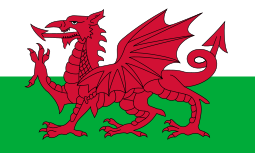 Technically although the Welsh pair of William Wan and Phillip Wellsteed tied with Moor and Devlin on 2415 but if we go on better last high game England just shaded it. The other two teams ending in 74th with 2264 and 97th with 2164.
Women – Shot Making is key


Another bad day for the home nations as England only just broke the top 50 in 48th with 2555 as the other two teams ended in 51st and 73rd. To put this in context, Two of the England teams still beat a USA pairing. Shot making has been key to the bigger scores in 2017.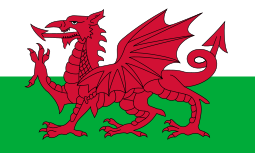 Wales were further back in 72nd, 75th and 88th as Kelly Jones took to the lanes with a pacer as Lynne Walker too unwell to participate.
Posting on Social media the Welsh Tenpin Association commented :  Afternoon everyone…just a reminder that it's the Ladies turn at 5 today so we'd just like to wish them good luck
?
? Unfortunately Lynne is unwell and unable to bowl
?
?I'm sure you'd like to join us in wishing her a speedy recovery.
Trios
Men and Women – Another tough day at the office


England's trio of Adam Cairns (636), Hadley Morgan (676) and Leon Devlin (578) put themselves in a decent position in the first day of trios with a 4th place in their squad and 1890 total placing them 10th but just 29 pins off the top four cut. The second team of Moor,Rose and Oates did not fair so well and back in 58th with 1688. For the women it was 39th place and 44th place on a pattern that has shocked the World players a little and made scoring much tighter than previous years.
Block two and 23rd was England's best position at the end for the men with 3606 with the other team finishing in 58th with 3345. The Women battled but in vain as they completed in 30th with 3388 and 32nd with 3362. Mention though to Cherise Moor with a fine 662 and Louise Parker with 646 in the second block.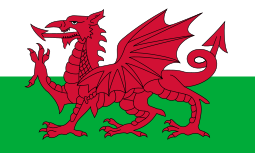 For the Welsh and starting with the women. 45th and 54th is when the two teams settled after day one but just one great day could see big changes in the field and positions. 38th and 62nd for the men as they suffered the same fate as many others in finding those additional strikes and spares.
Starting in the forties after the first block one pair rose to 39th as the other dropped to 68th. Gareth Roberts, Peter Moore and Robert Bruce all deserving a mention for upping their game.
48th and 55th rounded out the final positions for the Welsh women.
Team
Men and Women – Flashes of hope


When the lanes are tight, just stringing three good games together can be difficult. Home nation teams have not played badly, they have just not found those three good games yet. 954,1028 and 945 for the England five of Cairns,Rose,Devlin,Morgan and Moor in truth is only 200 pins off the cut, which on tight lanes is a stretch but not impossible. The Women saw Becky Daly and Laura Marcham over a 200 average and the team with 2775 after games of 915,934 and 926 and 9th in their squad.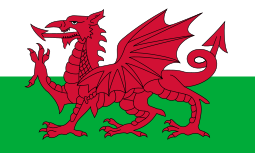 The Welsh team were also just a double and clean game away from a higher position and a high from Gareth Roberts with 620 gave them 2828 and 299 of the cut.
The Women battled away as usual placing 28th with games of 892,888 and 760 for 2540.
Men and Women – Tough week ends


England started 200 pins off the cut and ended almost 300 away after a mixed second day in the team event. Highlights included a 645 from Leon Devlin and 616 from Adam Cairns as the team hit 950,1021 and 919 for 2890 and 5818 and 17th overall.
England Women ended their championships with 2789 for a total 5564 and 18th place overall.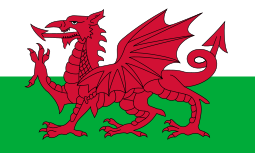 The Welsh men up and down a little in a 2711 after games of 924,884 and 903 for 2711 and 5539 for 29th overall.
The Women rounded out their championships with games of 876,784 and 876 for 2536 and 5076 overall and 27th place.
All Events

Men and Women – Agony for Devlin


After a week that had seen a lot of great name players struggle on an unforgiving pattern it was heartbreaking for England's best player in the championships at the end. Leon Devlin with 4937 and a 205 average missed out on the top 24 for the masters by just 22 pins. The rest of the team someway behind with Cairns 92nd, Morgan 93rd, Moor 94th, Rose 158th and Oates 159th.
Becky Daly had the honor of being the hihest home nation female with 4640 for 81st place as the other England Women ended in 96th Marcham, Parker 98th, 110th Moor, 124th Harman and 136th Hannan.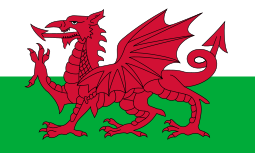 Wales men ended the All events Moore 11th, Footner 132nd, Bruce 164th, Roberts 165th, Wan 188th and Wellsteed 194th. For the Women it was Alison Moore top Welsh female in 137th, Roberts 141st, Owen 143rd, 145th Timosenkova, 163rd Jones, 176th Walker.