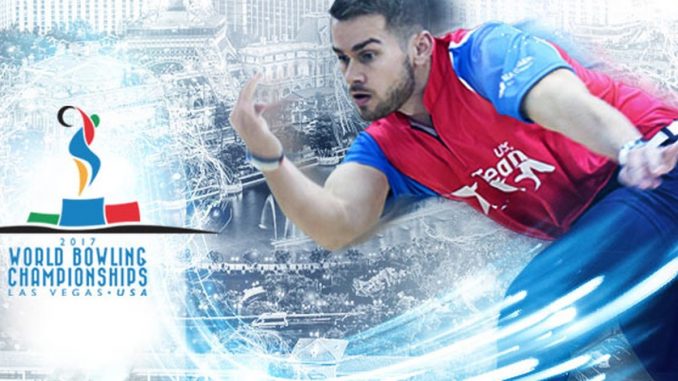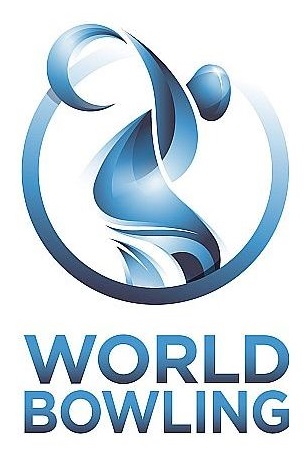 The World Championship occurs every four years and features 36 men and 36 women teams from bowling member federations qualified from each zone. This year's World Championship is located at South Point Hotel Casino, Las Vegas, USA from November 24 to December 4, 2017.
Your first stop is the Official website for all the very Latest news, Results. Online Scoring, Live Streaming and more.
http://2017wc.worldbowling.org/
The World Bowling Championships 2017 will be live streamed onto the Official website's home page.
The final two days of competition including the Trios, Team and Masters events, will be shown live from the Olympic Channel. Viewers can either watch on this website or go directly to https://www.olympicchannel.com/en/
World Bowling will be covering the event 24/7 with content appearing on the World Bowling Facebook, Instagram, and Twitter accounts – follow @worldbowling and #worldbowlingchamps2017 to keep up to date!
Singles
Women – Asians dominate
Asian bowlers dominated the top placings in the women's singles as Hong Haeni from South Korea, Futaba Imai of Japan, along with Chan Shuk Han of Hong Kong and lone European Mai Ginge Jensen of Denmark qualified for the medal round at the 2017 World Bowling Championships in Las Vegas.
Men – Europe fightback

The field was set for the medal round in men's singles in the World Bowling Championships as Dutchman Xander van Mazijk, Israel Hernandez from Puerto Rico; Wu Hao-Ming of Chinese Taipei; and Germany's Tobias Börding hit the top four places and will challenge for the medals on Monday at the South Point Bowling Plaza in Las Vegas.
Singles Finals

Women – Joy for Japan

In the semi finals the great Dane Mai Ginge Jensen took out Korea's Haeni Hong 207-198 to set up a final against Japan's Imai Futaba who defeated Hong Kong's Chan Shuk Han 213-207 in the other semi.  In a low scoring final game it was the Japanese Women who came out on top 191 to Jensen's 163.
Men – A New Dutch Master

An all European men's semi saw Holland against Germany with the Dutchman Xander van Mazijk easing through to the final 204-174 as "Spinner" Wu Hao-Ming destroyed Puerto Rico's Israel Hernandez 226-165. A couple of splits put paid to the Asian chances as the Dutch master Xander pulled away in the final to win Gold 224-190.
Doubles

Men – Japan edge the PBA pro's

Doubles time and two squads produced a few shocks and disappointment for many teams but at the end it was Japan sat on top with 2638 and seven pins ahead of the USA pro team of Chris Barnes and Tommy Jones with 2631. Third went to FInland with 2607 and Hong Kong grabbing the last place in the finals with 2601.
Hong Kong vs Japan in semi final 1 and just 10 pins split the teams at the end with Hong Kong's Lau and Tseng advancing 415-410. The USA PBA pair were solid in a 415-372 win against Finland for a shot at Gold.
Gold it was to be for the USA as Chris Barnes shot 218 with Tommy Jones adding 202 for 420 as Hong Kong's Lau had 205 and Tseng 204 to come up short with 409.
Women – USA begin to work it out

The USA are not always the quickest off the starter line but usually by the time the doubles comes round they have worked it out. As Malaysia lead the way with 2575, two USA pairings placed second and fourth to be joined by Korea in the finals.
Semi Final time and Malaysia's Sin Li Jane and Shalin Zulkifli were in no mood to let a chance at Gold slipp from their fingers as they defeated the USA's Barnes and O'Keefe 363-334. In the second semi USA had to settle for another Bronze as Korea won the match 427-414.
Another team starting slower than usual were Korea but certainly not in the doubles final. 222 from Jung Dawun and 232 from Kim Moonjeong was more than enough to brush past Malaysia for the Gold medal as Li Jane 207 and Zulkifli 190 had 397 to take Silver.
Trios

Men and Women – Trios gets underway with block 1

Japan, Korea, Sweden and Germany made the early running over three squads of doubles as a host of team including the USA, Netherlands,Canada, Venezuela and England sit in wait close by with a block to go.
All change in squad two though as only Japan kept the pace till the end qualifying first with 3668 to be joined by Hong Kong 3808, Finland 3784 and Chinese Taipei with 3757.
The Semi finals played after the Team event saw Chinese Taipei advance against Japan 613-559 as Hong Kong took out Finland 616-613 to set up an all Asian final.
Hong Kong then took Gold with a fine 659 and high from Eric Tseng of 237 as Chinese Taipei hit 610 in reply despite a 235 from Zhe-Jia Xu.
In the women's trios it was Indonesia, USA, Germany and Singapore leading the way in the top four but two Malaysian teams, a German and Colombia trio were all within 30 pins going into the second block on Thursday.
In the women's second block Indonesia fell away to fourth place as USA moved up a place to head the trios int the finals. One of the chasing teams in the first block, Germany, managed to lift into second and joined by Chinese Taipei to make up the final four.
USA booked their place in the final by defeating Indonesia 663-610 with Kelly Kulick adding a strong 246 for the Americans. Germany joined the final party by sending Chinese Taipei into Bronze with a 582-560 win.
In a tight final Team USA came away with the Gold as Shannon O'Keefe fired a 238 high over the pair to aid America to a 611-582 win and the Gold medal.
Team

Men and Women – Spinning their way to Success

Some people seem to be shocked with the spinner technique at these World Championships. Maybe some have forgotten how effective it is when the lanes are tight. Chinese Taipei can hit a 210 average all day long on any condition and did so to lead the men at the halfway stage. Colombia, Australia and USA all in the top four with three games to go.
Sad news for Australia as the fell down the field and replaced by Denmark in the top four as the other names did not change, they just swapped positions with Colombia top followed by Denmark, Chinese Taipei and The USA making up the final four.
Semi final team in the event all the countries wanted to win had USA defeat Colombia 2-1 and Chinese Taipei beating Denmark 2-1. Onto the final and Team USA made light work of it winning 2-0 to claim the Gold.
Another consideration with tighter lanes is just how good the Asian nations can be. Malaysia, Chinese Taipei and Korea all in the top four at the halfway stage and joined by South American hopes in the form of Colombia. Chasing though were Denmark, Netherlands, USA, Singapore and Sweden among others.
Of the chasing crowd it was Singapore who jumped the list to place top at the end with games of 969,1230 and 1132 to lead by 98 pins over Malaysia in second, Colombia in third and Korea in fourth. The USA missing out by just two pins in 5th.
Singapore came from a game down to defeat Korea 2-1 in the first semi final and joined in the final by Malaysia who also overturned a first game loss to win 2-1.
Two of the finest ladies teams on the planet went head to head in the all Asian final and it was Malaysia who just edged it 214-209 then 188-177 to claim the Gold medal with Singapore taking Silver.
All Events

Men and Women – Chinese Taipei and USA take the All events

Chinese Taipei Spinner Hao-Ming Wu won the mens all events with a 217 average 5221. taking Silver was Finland's Petteri Salonen with 5151 and American AJ Johnson in Bronze with 5134.
American Danielle McEwan took the women's all events  Gold medal with a 213 average 5126 as 2017 World cup runner up Siti Safiyah from Malaysia was second again and silver with 5048 with Chinese Taipei's Hsin-Yi Tsai taking Bronze with 5017.
Masters

Men and Women – Canada  and Korea are Masters Champions

Canada's Francois Lavoie and Korea's Dawun Jung picked up the Masters Golds on the final day of competition.
Lavoie won the gold in two games against Chinese Taipei's Zhe-Jia Xu 247-206 and 216-199.
Jung defeated Malaysia's Sin Li Jane 2-0 with games of 256 and 236 as Sin hit 225 and 221 in reply to pick up Silver.