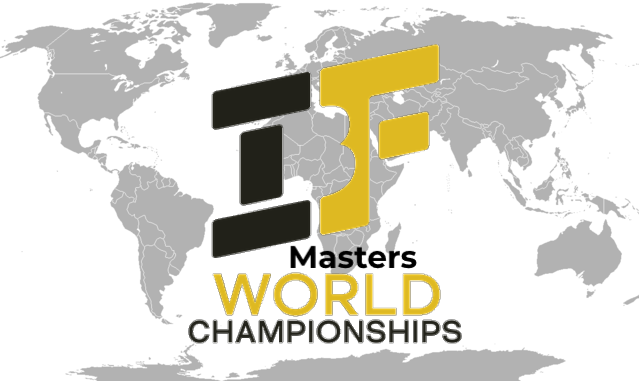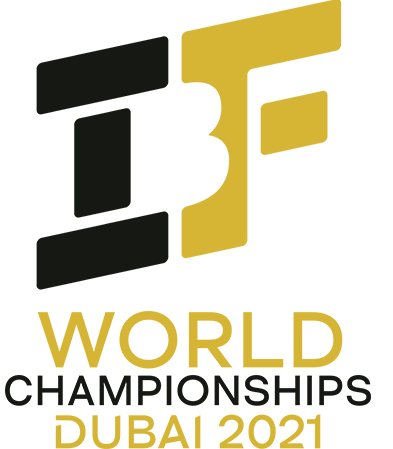 18-25 November 2021 in Dubai, UAE
IBF Masters World Championships 2021
All eyes are still on Dubai in November for a third event in the World Championships that started with the Super World Championships through to the Para Bowling World Championships Wheelchair Divisions W1 & W2 and now concluding with the IBF Masters 2021.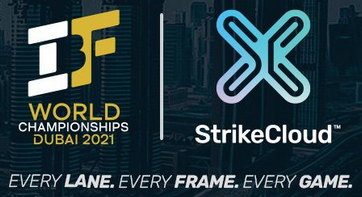 Watch on StrikeCloud 
Watch on Sporfie
---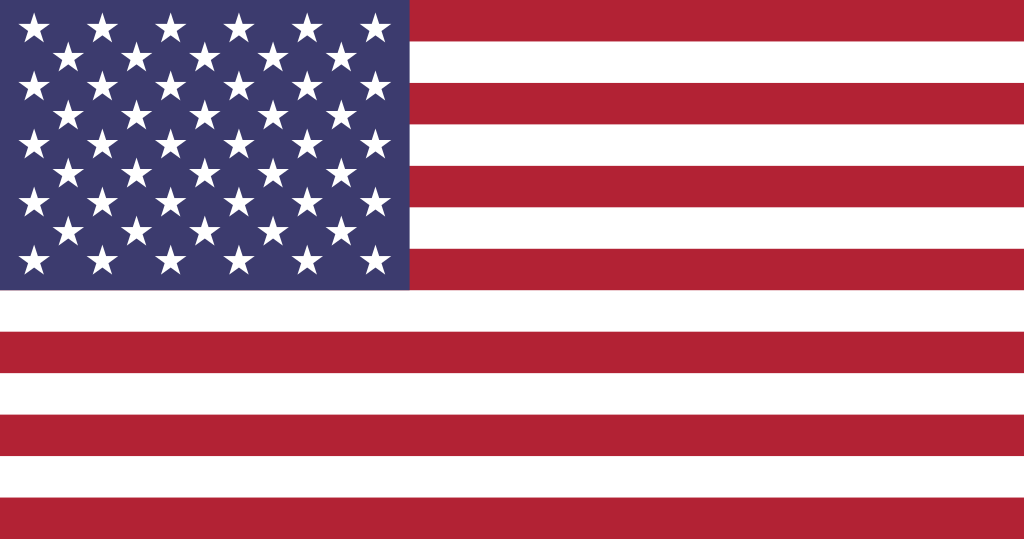 Singles – USA and Finland take early lead in Singles

Play got started on Thursday with the first group on men in the singles event. No shock really to see a PBA legend riding high after five games. The USA's Parker Bohn III with 1169 ahead of Fricke from Germany with 1147 and Celli from Italy in third with 1144.
By the end of the day we had a new leader in American Tom Hess with a fine 1270 and a good distance over second placed Peter Ljung from Sweden with 1198 and Tore Torgersen in third for Norway with 1196. Chris Barnes moving into fourth with 1193.
A few days later and we find out our top 32's and no shock to see the legend Chris Barnes sat on top on the mens singles followed by Tom Hess also from the ISA and Norway's Tore Torgersen in third place.

In the womens event Finland lead as T Tamminen hit 1078 and a big distance to second place and Finland's Reija Lunden with 974 then Denmark's Jane Rasmussen in third with 954. Things changed later after another Womens squad and Germany's Materne moved into second with 1078 and American Ayers in third with 1069 and just two pins ahead of team mate Powers with 1067. After 10 games there there no changes to the top three but Canada slipped into fourth and fifth.
Singles Round of 32
A brutal seven game round robin block and only two would advance on the 3 points for a win, one for a draw and nothing for a loss scoring system. A few shocks as Chris Barnes and Tore Torgersen went out. Finland and UAE, USA's Learn and Hess through plus France and Sweden's Ljung and Sweden's Paulsson and Finland's Mannonen.
For the women it was Germany and Finland through from group A, Sweden and USA from group B, Colombia and USA from group C and finally Finland and Germany.
Singles Quarter Finals
Wins for Sweden, USA and Finland as Paulsson beat Learn Jnr and Ljung defeated Al Hassan. Then Finalsnd beat France and the USA beat Italy and we found our final four. Peter Ljung, Martin Paulsson, Tom Hess and Kimmo Lehtonen.
Some blistering action and close matches saw Sweden's Olsson beat Canada's Lee 221-205 and an all Finnish matchup had Lunden beat Anttas 247-206. USA's Johnson beat Colombia's Gomez and an all Germany matchup had Materne defeat Graewe 182-154.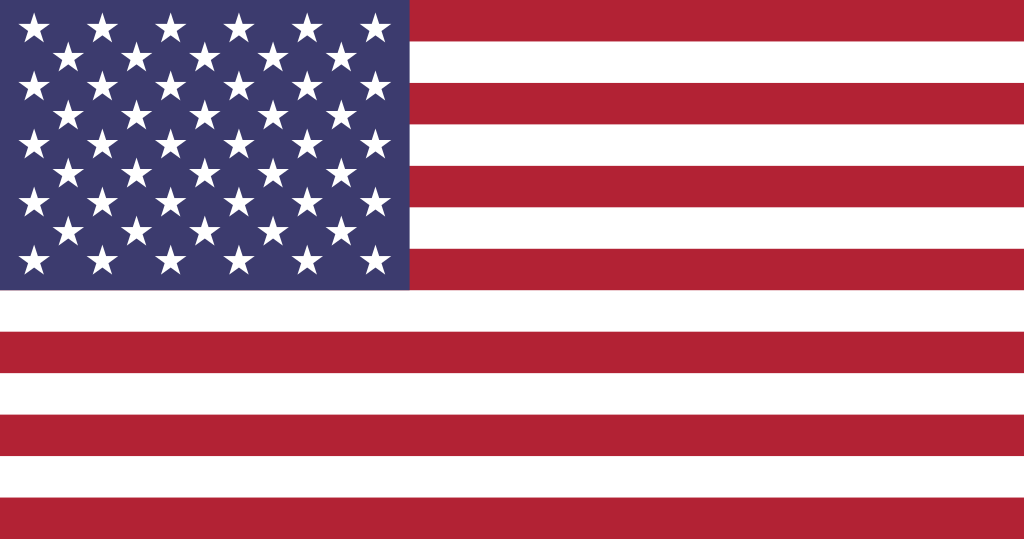 Singles Finals
An all Sweden match saw Paulsson defeat Ljung and USA's Hess defeat Finland's Lehtonen to set up our final and USA vs Sweden.
A tough battle which could have gone either way in the end but landed on an American win for Tom Hess with 236 to Paulsson's 229 to take the first game then 236-229 for a 2-0 Gold medal.

In the women's semi finals it was a happy Germany as Materne beat the USA's Johnson to reach the final 239-216 and joining her was Sweden's Olsson who beat Finland's Lunden 202-182.
Gold for Germany and Silver for Sweden at the end of a close match 209 to Materne and 193 in the first and 216-202 in the second for a 2-0 win.
---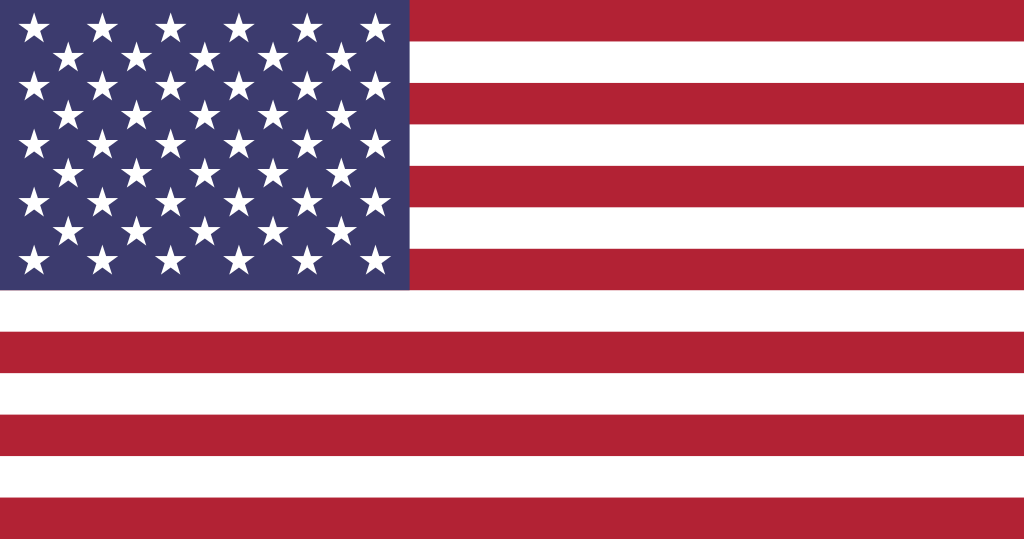 Doubles – Its USA and Finland leading

Friday was doubles day and USA leading the men as Bohn and Learn jnr set the pace with 2363 ahead of Norway in second with 2265 and USA also in 3rd with 2258. Fourth was Denmark and fifth

Sweden with the top 32 landing on 1796 and Colombia. At the end of qualifying it as still Bohn and Leran on top with Norway second, USA third and Denmark fourth.
For the Women it was Finland out in front with Tamminen and Lun firing 2185 as Canada placed second with 2100 and USA third with 2067.
Doubles round of 16
The Men's last 16 saw a shock in group 1 as USA's Bohn and Learn went out ain a tie breaker with Denmark and France who advanced. Kuwait and Finland were through from group 2 as UAE and Italy from group 3 and USA and Denmark from group four made up the quarter final line ups.
In the womens event it was Finland and Sweden through from group 1, Germany and Canada from group 2, USA and Finland from groud 3 and Germany and Malaysia in groud 4 but only after a threeway roll off with France.
Doubles Quarter Finals
In all all Danish mens match Ankerdal and Neilsen beat countrymen Sorensen and Guldbaek 197-184 and Kuwait beat Italy in an amazing match 289-246. Finland took out UAE 256-161 and the USA's Barnes and Hess in the semi finals by defeating France 257-182.
For the Women, Malaysia defeated Finland 198-192 as Germany edged a close match with Finland 176-172. USA beat Canada 246-193 and making up the semi finals were Sweden who beat Germany 201-179.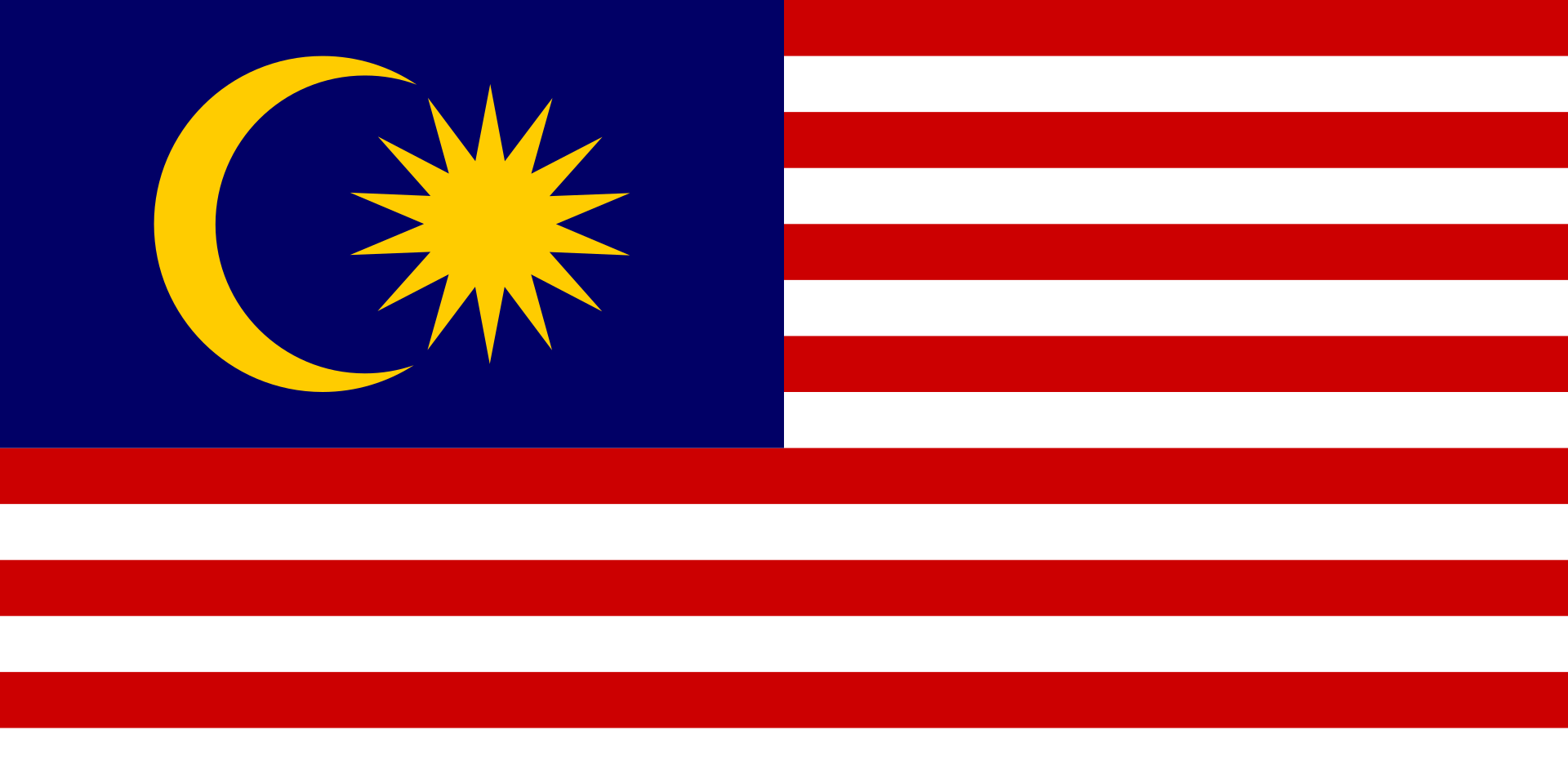 Doubles Finals
The semi's and Final were held on Wednesday and in the womens semis, Germany edged past Sweden 167-162 as Malaysia defeated the USA 211-192.
A tense to and fro in the final saw Germany take the first game 187-165 but Malaysia coming back to claim the second 202-173 to force a roll off for Gold. Malaysia just shading it 60-58.

In the men's semis it was Finland through as they beat Denmark 247-203 and and upset in the other semi final as favourites USA lost in a titanic battle with Kuwait 226-246.
The final was all Finland in the end as they won the first game 225-191 then took the second game 257-167 to claim Gold for Kimmo Lehtonen and Petri Mannonen.
---

Mixed Team
Sweden headed qualifying in the Mixed team event with 2100 followed by Finland in second with 2079 and the USA third with 2055. Also through in the top eight were Germany, Denmark, The Netherlands, USA and Canada.
Mixed Team Round of 8
Two groups of four and only two would make it through to the semi finals. Sweden and Finland booked their places from Group A then Finland and a three way roll off between The Netherland's and two USA teams.
Mixed Team Semi Finals and Final

Sweden booked their place in the final by beating the USA 232-224 to set up a match against Finland. It was going to be one Finland or another as both teams faced off but it was Mannonen, Lehtonen, Lunden and Tamminen advancing.
---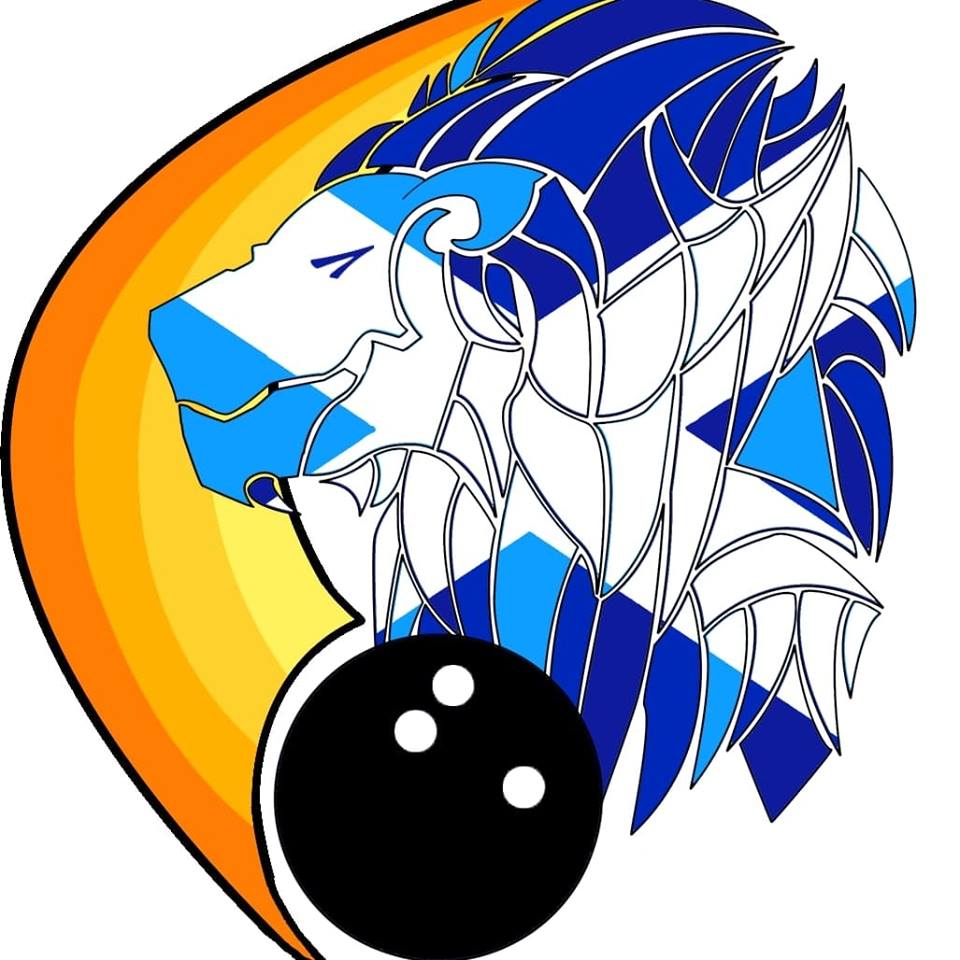 Home Nations reports
One man and one women can win the singles and that one man could be Alan Keddie from Scotland. He is the only entrant from the British Isles and you could say a modern day Braveheart out in Dubai to challenge the World's best.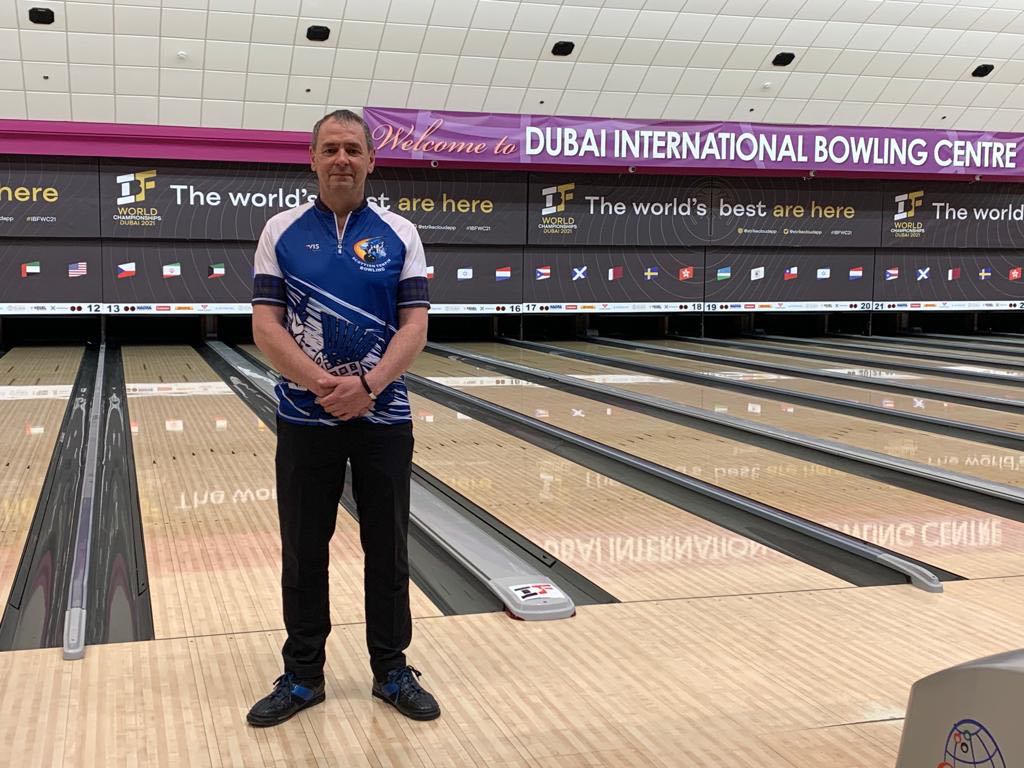 Singles got underway on Thursday with the group A in a five game block which saw Alan shoot 1084 for a 216 average and 9th with a squad to go. All bowlers will roll 1o games then cut to the top 32.
Back on Saturday for the next five games and another good block for the Flying Scotsman as he rolled games of 218,268,194,215 and 233 for 2212 and a cool 221 average. Good enough for 13th place and well inside the cut to matchplay rounds.
The matchplay round of 32 was seven games with 3 points for a win and only the top two from eight would advance. Sadly for Alan, too many losses and it did not matter what you were scoring. Two wins and five losses gave 6 points and end of the road for our brave Scotsman who can be proud to make the final rounds against the World's best.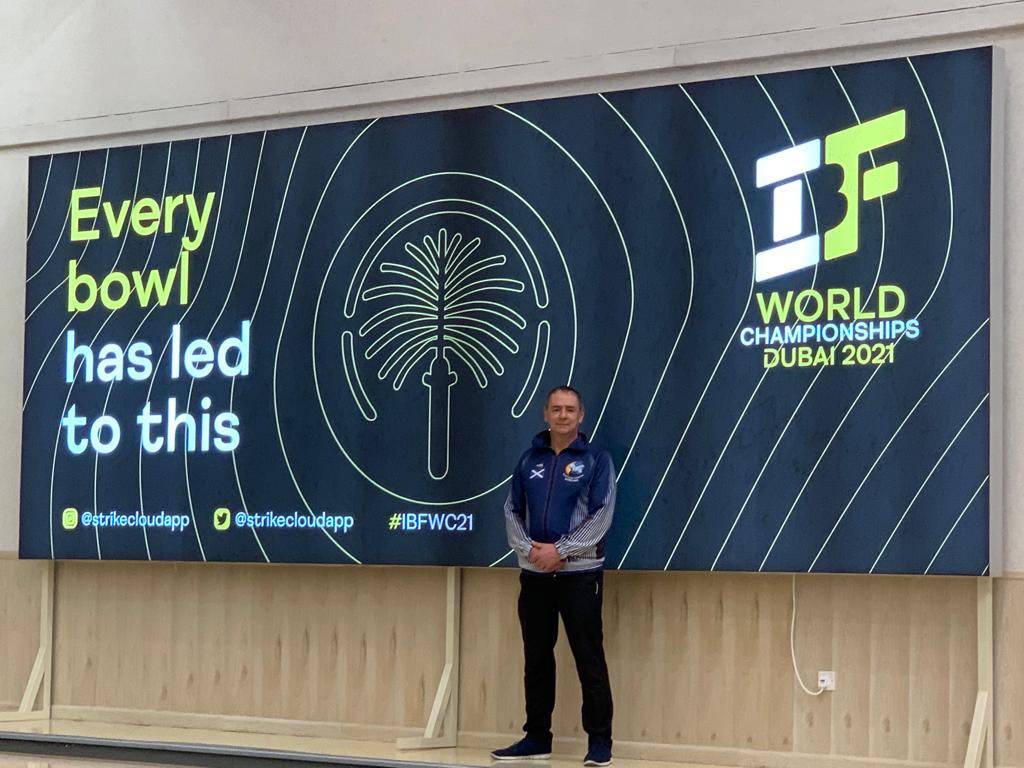 ---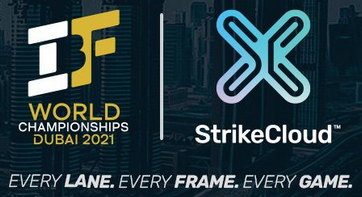 Results
We expect the results to appear on Strikecloud here
---
Team Semi Finals
Team Quarter Finals
Team Qualifying Men and Women
Mixed Team Final
Sweden 227 216 vs 207 203 Finland
Sweden win 2-0 and Gold
Mixed Team Semi Finals
Sweden 232 vs 224 USA
Finland 204 vs 190 Finland
Mixed Team Round of 8
Mixed Team Qualifying
Womens Doubles Final
Germany 187 173 (58) vs Malaysia 165 202 (60)
Malaysia win 2-1 after roll off and win Gold
Womens Doubles Semi Finals
Germany 167 vs 162 Sweden
USA 192 vs 211 Malaysia
Mens Doubles Finals
Finland 225-257 Kuwait 191-167
Finland win 2-0 and Gold
Mens Doubles Semi Finals

USA 226-246 Kuwait
Finland 247-203 Denmark
Men's and Womens Doubles Quarter Finals

Men




Women




Men's and Womens Doubles Round of 32
Men
Women
Men's and Women's Doubles Qualifying



Women's Doubles +65

Womens Singles Finals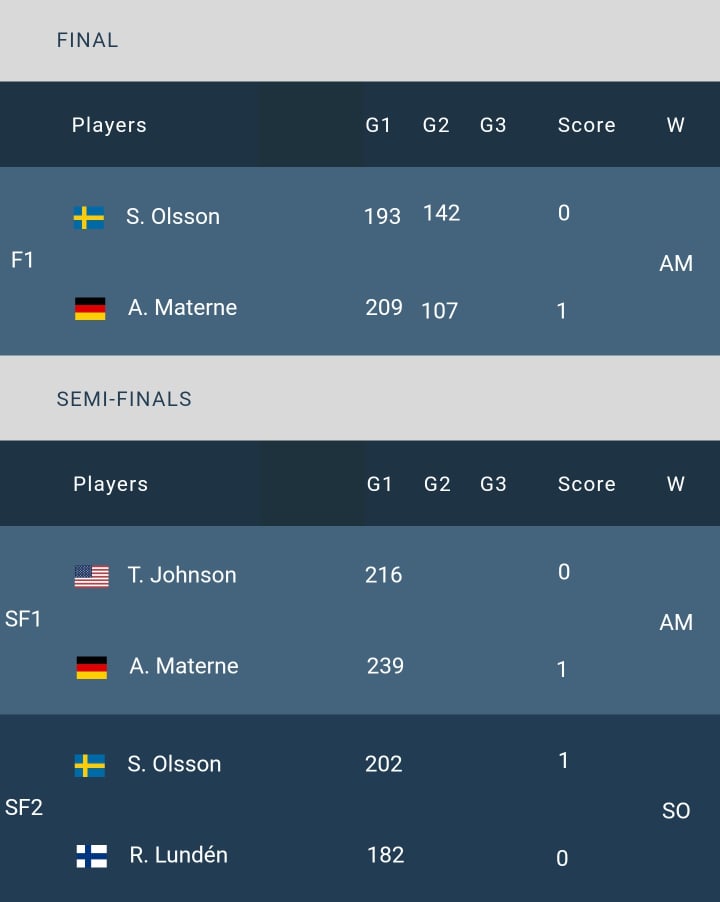 Womens Singles Quarterfinals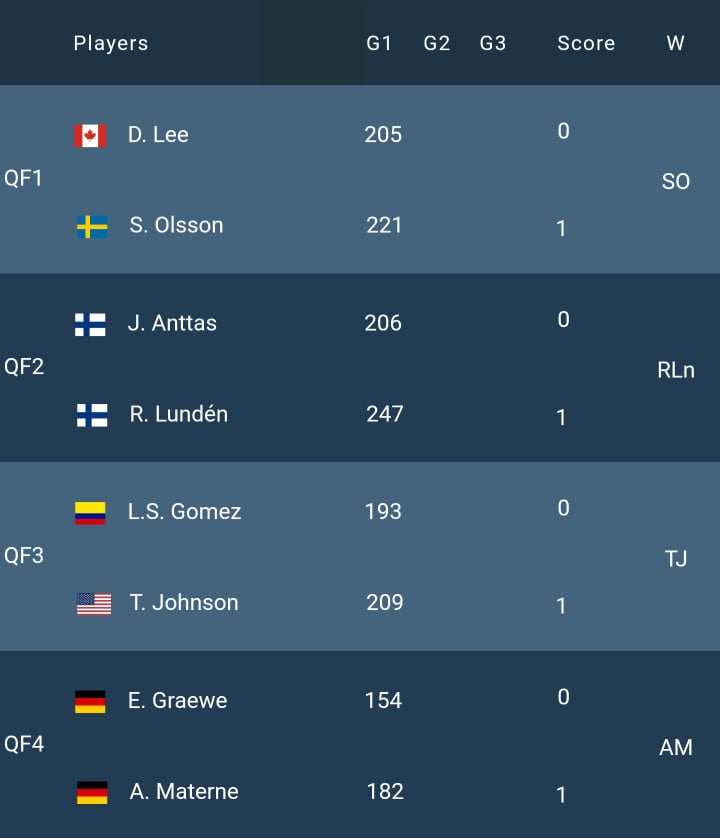 Womens Singles Round of 32
Womens Singles Qualifying


Womens +65 Singles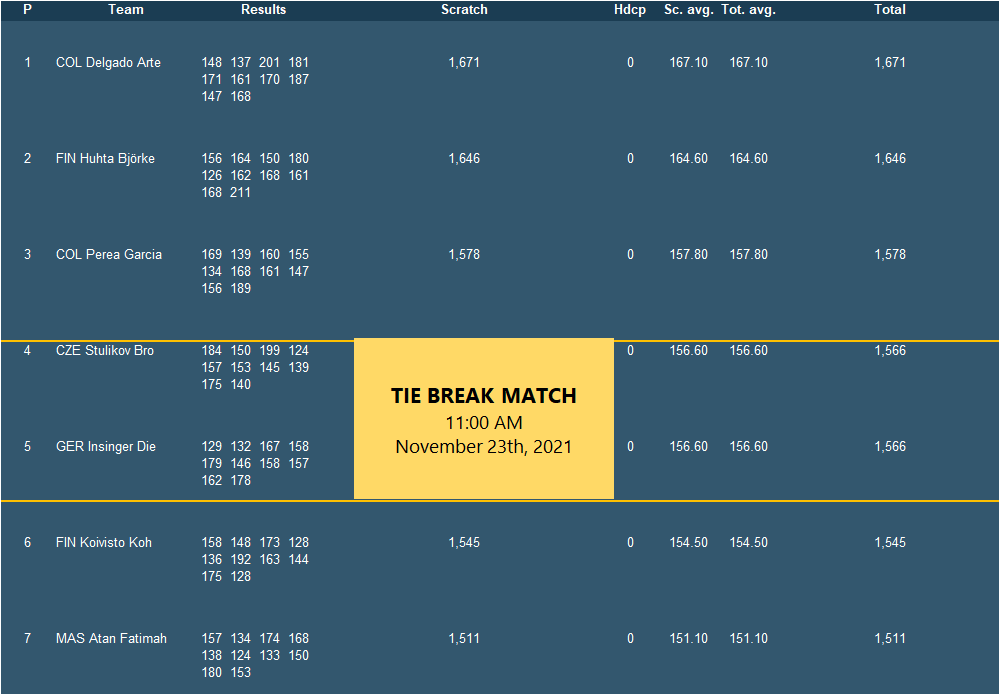 Men's Singles Finals
Mens Singles Quarterfinals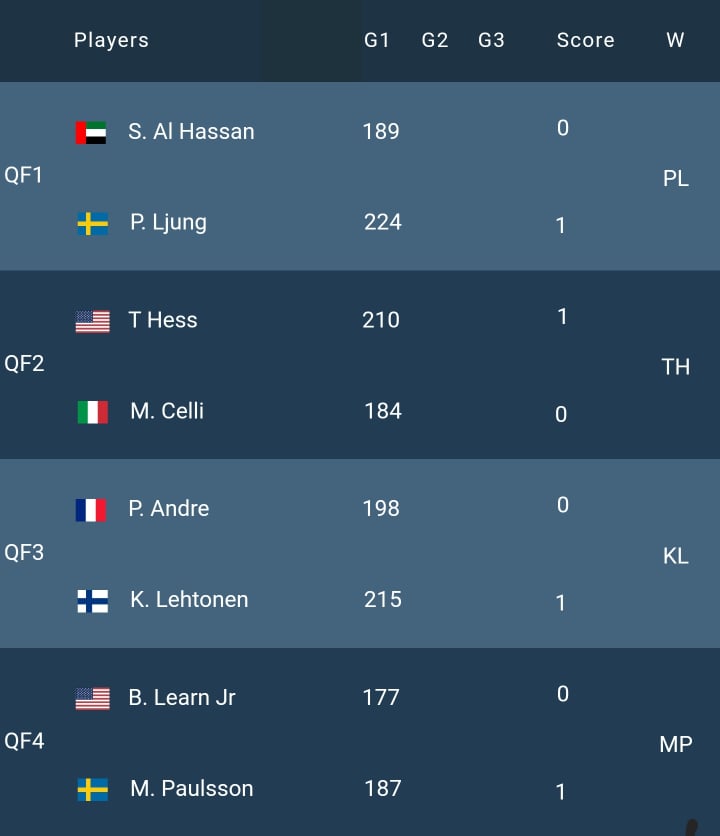 Men's Singles Round of 32
Mens Singles Qualifying


Mens +65 Singles

---