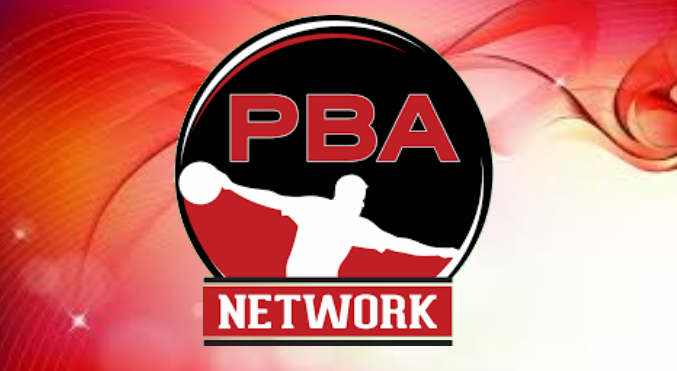 "ANIMAL PATTERN SHUFFLE" ADDS TO INTRIGUE AT GEICO PBA WSOB IX
A shuffle in the order the "animal pattern" events will be conducted during the GEICO PBA World Series of Bowling IX, combined with a different mix in the type of lane conditioners, will add certain elements of intrigue to the ninth annual event when it gets underway at the National Bowling Stadium in Reno, Nev., on Nov. 7.
Looking back at WSOB history, the multi-event tournament has historically bowled a schedule starting with the shortest animal pattern (the Cheetah) followed by progressively longer oiling patterns (Chameleon and Scorpion) leading to the longest (the Shark). Variations over the years have included the Viper, Carmen Salvino and a handful of other patterns.
But the goal has always been the same: provide the world's premier players with a variety of challenges leading into the crown jewel, the PBA World Championship. It has been similar in concept to cycling's Tour de France where stages along the way include mountain legs, sprints, flatlands, etc., and the best rider overall wins the grand prize.
The GEICO WSOB IX, presented by Eldorado Reno Properties, is yet another fine-tuning of the ultimate challenge as the PBA rolls into its new 2017-18 Go Bowling! PBA Tour schedule. The order of qualifying stages for the PBA World Championship will begin with the Chameleon 39 (meaning a 39-foot oiling pattern) followed by the Shark 45, Cheetah 33 and then the Scorpion 42. Different lane conditioning oils will be added into the mix (Logic for Chameleon and Scorpion, Defy 30 for Shark and Cheetah), further revising the challenges players will face in trying to bowl consistently to earn spots in the PBA World Championship finals.
"Our goal is to provide our players with a different set of challenges, but with the same ultimate purpose," said PBA Deputy Commissioner Kirk von Krueger. "To give all players a better opportunity to acclimate themselves to the new sequence of events, we also have adjusted our practice schedule to allow players to focus on the challenges they'll face."
In previous years, von Krueger noted, the "official" tournament practice session involved applying all four animal patterns on selected lanes for a single practice session. Players had to move around to experience each. This year, there will be two practice sessions dedicated to the four animal patterns. All players will practice on the Chameleon 39 and the Shark 45 from 10 a.m. until noon (Reno time) on Nov. 7. Chameleon qualifying (two five-game rounds) will take place on Nov. 8 and Shark qualifying on Nov. 9.
Working in concert with the PBA Players Committee, a second day of practice on Nov. 10 from noon until 2 p.m. will give players a chance to re-group and re-focus. Half of the lanes will be conditioned with the Cheetah 33 pattern and the other half with the Scorpion 42 pattern. Players will then bowl their Cheetah 33 qualifying rounds on Nov. 11 and their Scorpion 42 qualifying on Nov. 12.
In all cases, qualifying on each animal pattern will involve two five-game squads including all players bowling at the same time, eliminating the previous "split squad" scheduling.
The combined 40-game pinfall totals for the four animal pattern stages (which will award PBA Tour titles on their own merits) will determine the top 25 percent of the field that will advance to the PBA World Championships, where all qualifiers will bowl another five-game session on each of the four patterns. The top qualifier for the World Championship will then earn the right to select the oil pattern that will be used for the ESPN stepladder finals.
FRANCOIS LAVOIE'S U.S. OPEN TITLE DEFENSE BEGINS FRIDAY ON XTRA FRAME
Francois Lavoie, PBA's 2016 Rookie of the Year, begins defense of his 2016 U.S. Open title live on Xtra Frame Friday at Flamingo Bowl in Liverpool, N.Y.
Exclusive coverage of the U.S. Open, a part of the 2017-18 Go Bowling! PBA Tour, on Xtra Frame will include qualifying rounds at 8 a.m., 1:15 and 6:30 p.m. Friday, Saturday and Sunday; the cashers round at 10 a.m. next Monday, and match play rounds Monday at 6 p.m. and Tuesday at 10 a.m. and 5 p.m. The stepladder finals will air live on CBS Sports Network on Wednesday, Nov. 1, at 7:30 p.m. All times are Eastern.
Non-subscribers can sign up for Xtra Frame's 30-day package which will include not only comprehensive coverage of all preliminary rounds of the U.S. Open, but the GEICO PBA World Series of Bowling IX, presented by Eldorado Reno Properties, Nov. 7-16. Plus all new subscribers are automatically entered into PBA's monthly bowling ball sweepstakes which awards new MOTIV, Brunswick and DV8 bowling balls to randomly-selected subscribers. To start your Xtra Frame subscription, visit xtraframe.tv.
Coinciding with the start of the U.S. Open, PBA's Xtra Frame Player's Perspective segment featuring Lavoie's victory in the 2016 event was released on PBA's YouTube channel Tuesday. New Player's Perspective segments will be release on YouTube every Tuesday.
DANNY WISEMAN SCHOLARSHIP TOURNAMENT HITS A HIGH MARK
PBA Hall of Famer Danny Wiseman's sixth annual Youth Scholarship Tournament in Baltimore was the largest event yet, fielding 306 entries and paying a prize fund of $28,300 in scholarships. Donations of bowling equipment, PBA jerseys, NASCAR, Baltimore Ravens and Baltimore Orioles memorabilia raised another $3,600 that was added to the youth bowlers prize fund, Wiseman noted.
AMERICAN PBA STARS TRY TO REGAIN WORLD BOWLING TEAM TITLE FOR U.S.
Following the GEICO PBA World Series of Bowling IX, presented by Eldorado Reno Properties, six American PBA stars will try to regain the World Bowling men's team title – along with medals in several other events – in the World Bowling Men's Championships at South Point Bowling Plaza in Las Vegas Nov. 24-Dec. 6.
Led by newly-elected PBA Hall of Famer Chris Barnes of Double Oak, Texas, Team USA's representatives also will include PBA members Tommy Jones of Simpsonville, S.C.; Marshall Kent of Yakima, Wash.; Jakob Butturff of Tempe, Ariz.; AJ Johnson of Oswego, Ill., and Chris Via of Springfield, Ohio.
The Team USA men ended a 35-year gold medal drought in 2006, won again in 2008 and 2010, but have not won team gold since then. In Las Vegas, Team USA will bowl against a number of other PBA members in competition who will be representing their home countries in pursuit of singles, doubles, trios, five-man team, all-events and Masters medals.
The World Bowling Championships at South Point also will include identical events for women. The World Bowling Championships for men and women are now held every four years.
PBA REGIONAL UPDATE: LAVOIE WINS IN WICHITA, READY FOR U.S. OPEN
Bowling in his final tuneup event before beginning defense of his U.S. Open title Friday in Liverpool, N.Y., Canada's Francois Lavoie, the PBA and PBA Southwest Region Rookie of the Year, defeated Devin Bidwell of Wichita, Kan., 261-255, to win the $2,500 first prize and his fourth PBA Regional title in the third annual PBA Wichita Southwest Open at Northrock Lanes in Wichita on Sunday.
In the title game, both players started with five strikes before Lavoie opened. Bidwell followed with a solid 10 pin and a spare in his sixth frame. After striking in the seventh frame, Bidwell left another 10 pin and made the spare, but was shut out when Lavoie continued striking until his final shot in the 10th frame.
Lavoie, who claimed his third PBA Regional win of the year, jumped to second place in the cashers' round, earning a bye into the Round of 12 where he defeated recently announced PBA Hall of Fame electee Chris Barnes from Double Oak, Texas, 2-1, in the best-of-three-game match.
In the semifinal round, Lavoie eliminated 15-year-old amateur Spencer Robarge, the 2015 USBC Junior Gold U12 boys champion from Springfield, Mo., 247-215, while Bidwell eliminated amateur Mitch Hupe of Towanda, Kan., 233-156.
PBA rookie Cristian Azcona of San Juan, Puerto Rico, defeated Craig Auerbach of Sunrise, Fla., 252-224, to take the first prize in the PBA NAS Freedom Lanes South Open at Freedom Lanes in Jacksonville, Fla., Sunday.
Azcona, a five-time Puerto Rico national team member who now lives in Lakes Wales, Fla., qualified in first place for the stepladder finals with an 8-2 match play record and a 18-game total of 4,494 pins, including match play bonus pins, 51 pins ahead of Auerbach. Azcona, who bowled on Lindenwood University's 2014 intercollegiate championship team, earned $2,300 in addition to his third PBA regional title.
In the first stepladder match Chris Polizzi of Spring Hill, Fla. defeated Leon Platt of Summerville, S.C., 247-202. Auerbach then disposed of Polizzi, 245-216, in the semifinal match.
Jakob Butturff of Tempe, Ariz., posted a 6-2 match play record and knocked down 4,009 pins Sunday to win his 13th PBA Regional title in the PBA Spare Time Lanes Northwest Open in Kennewick, Wash.
Butturff, who earned $2,000 along with his fourth 2017 title, defeated Craig Tuholski of Troutdale, Ore., by 320 pins for the win. Tuholski had a 4-4 match play record and 3,689 total pins for his 16 games including match play bonus pins.
In the companion PBA50 Open, Hugh Miller of Mercer Island, Wash., went 5-3 and knocked down 3,605 total pins for 16 games to top non-member Jeff Britton of Kennewick, Wash., by 67 pins for his ninth PBA50 Northwest Region title. Britton had a 5-3 match play record and a total of 3,538 pins.
Darryl Bower of Middletown, Pa., defeated Brian Kretzer of Dayton, Ohio, 198-182, to win the PBA50 Bryan's Bowling Center Open presented by The Insurance Market and 900 Global at Bryan's Bowling Center in Laurel, Del., Sunday.
Bower won all six games he bowled in Sunday's single-elimination match play finals to win his first PBA50 Regional title after winning his first title as a PBA "senior" in the PBA60 Dick Weber Championship, a national event for players ages 60 and older, earlier in the season. The win in Laurel was Bower's 15th overall regional title and earned him $1,600. Kretzer earned $900 as the runner-up.
In the semifinal round, Bower eliminated PBA50 Tour Rookie of the Year Michael Haugen Jr. of Phoenix, 236-186, while Kretzer ousted Lee Brosius of Ashburn, Va., 245-218, to advance to the title match. Haugen and Brosius each earned $750. In earlier best-of-three-game matches, Bower swept John Conroy of Mahopac, N.Y., 2-0, and Glenn Smith of New York City, 2-0.
Amateur Aaron Beaver of Elkhart, Ind., defeated Tyler Wilds of Three Rivers, Mich., 259-246, to win the PBA Kokomo Central/Midwest Classic presented by Security Federal Savings at Heritage Lanes in Kokomo, Ind., Sunday.
Beaver earned $2,200 for his victory but because he is not a PBA member, his win is not recognized as a PBA title. Beaver downed Chris Loschetter of Avon, Ohio, 208-196, and Wilds topped Graham Fach of Canada, 255-237, in the semifinal round to set up the championship match.
Closing the October PBA Regional calendar over the Oct. 27-29 weekend will be the South Point Challenge for non-champions and the South Point Member/Non-Member Doubles, both presented by Radical, at South Point Bowling Plaza in Las Vegas.
For complete PBA Regional schedules, rules and entry information, visit pba.com, open the "schedules" tab and click on PBA Regional Tours to find the event(s) in your area…and remember, you can follow "live scoring" for all PBA Regional events on pba.com (easily accessible for Apple device users using the new PBA app).
QUICK NOTES:
Did you know that since the inaugural PBA World Series of Bowling in 2009, Australia's Jason Belmonte has made 15 television finals in World Series competition, winning three titles. Sean Rash of Montgomery, Ill., is runner-up in TV appearances with 14, but has yet to win his first WSOB  title.
Mongolia's planned debut in the GEICO PBA World Series of Bowling IX, presented by Eldorado Reno Properties, will not take place as planned due to the inability of its two players (Tumendelger Dangaasuren and Munkhgerel Samdan) to obtain visas to visit the U.S.
Seven-time PBA Tour and 42-time PBA Regional title winner Steve Jaros of Yorkville, Ill., and PBA Regional champions Mike Nape of Aurora, Ill.; Illinois native John Weltzien of Wellington, Fla., and Skip Wolfe of Dixon, Ill., were inducted into the Illinois Bowling Association Hall of Fame Saturday
Fun Fact: Les Zikes of Palatine, Ill., for years held the PBA record for most years between his first and second titles – 14 years and six days between the only two PBA Tour titles he won, both in Waukegan, Ill. Recent research has unveiled another oddity in Zikes' career: he also won two PBA Regional titles – the first in 1981 and the second, a PBA50 title, 20 years later in 2001. Both are consistent with the USBC Hall of Famer's bowling skills over a lengthy career. Now 82, Zikes was the first bowler to win USBC Open Championships titles in three consecutive years (1962-64). Earlier in 2017, he became the 11th player to bowl in at least 65 Open Championships.