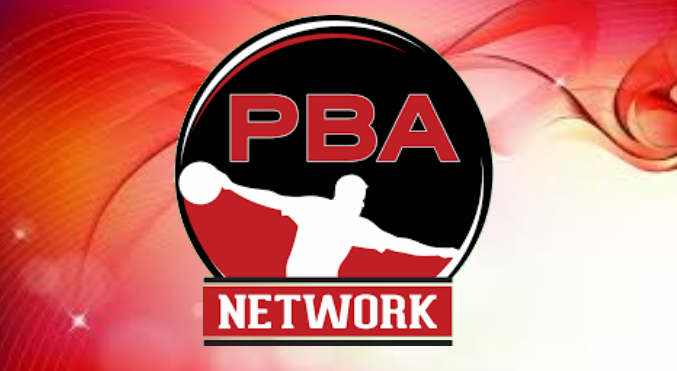 There's a youth movement going on in today's PBA Tour and it's being underscored by the immediate impact young players are making in not just winning PBA Tour events, but by winning majors.
You need to look no further back than last year's GEICO PBA World Series of Bowling VII presented by Silver Legacy Resort and Casino when 25-year-old Gary Faulkner Jr. of Memphis won the PBA World Championship at the National Bowling Stadium by defeating then-23-year-old EJ Tackett of Huntington, Ind., for his first PBA Tour title.
Faulkner's win in the 2015 PBA World Championship started a string of the last five majors being won by players age 25 or younger for their first major titles: FireLake PBA Tournament of Champions, Jesper Svensson, 20; USBC Masters, Anthony Simonsen, 19; Barbasol PBA Players Championship, Graham Fach, 23; U.S. Open, Francois Lavoie, 23.
Another name to watch for is Jakob Butturff of Chandler, Ariz., who heads into the WSOB after winning a PBA-record ninth QubicaAMF PBA West Region title Sunday (see details under "QubicaAMF Regional Update" below) and his first two PBA Tour titles earlier in the year.
Faulkner will begin his title defense Monday when the GEICO PBA World Series of Bowling VIII presented by Silver Legacy gets underway. It will culminate when the fifth and final major title of the 2016 season is settled when the PBA World Championship finals air live on ESPN on Dec. 11 at 1 p.m. ET (10 a.m. PT).
In addition to the crown jewel of the WSOB, ESPN will air the finals of five other PBA Tour events on Dec. 18, 24, 25 and Jan. 8 (plus a re-air of the PBA World Championship on New Year's Day. The finals will be contested on Dec. 10-11 for delayed broadcast. For taping times and ticket information for the Cheetah, Chameleon, Scorpion and Shark Championships, plus the U.S. vs. The World finals at the National Bowling Stadium click here: https://www.eventbrite.com/e/pba-geico-wsob-viii-tv-tickets-tickets-28534712092
For a complete listing of ESPN air dates for all WSOB events click on http://www.pba.com/Television.
Xtra Frame, the PBA's online channel, will provide approximately 100 hours of live coverage of qualifying and match play rounds during the World Series, leading up to the ESPN finals. In addition to daily reports provided by the PBA, many of the competitors in the World Series will provide their personal fans with daily insights into the event. Beginning with PBA World Championship competition on Dec. 4, PBA Hall of Famer Marshall Holman will join the Xtra Frame announce team. For subscription and schedule information click on http://www.xtraframe.tv/#!home
NEXT UP ON XTRA FRAME: RANDY GOES "ONE ON ONE" WITH BARRETT, FAULKNER, RASH
As the PBA heads into its wall-to-wall coverage of the GEICO PBA World Series of Bowling VIII on Xtra Frame, subscribers are invited to tune in for a glimpse into the lives of some of the PBA's personalities who are featured in a new "One on One with Randy Pedersen" series of interviews.
On Thanksgiving day, Pedersen will visit with England's Dom Barrett who discusses his early bowling obsession and idols, life on the road, a day at home, whether or not Randy is welcome in Dom's hometown pub and more.
Coming on Monday will be Pedersen's sit-down chat with 2015 PBA World Champion Gary Faulkner Jr. who talks about his two-handed start to bowling, an addiction to movies, karate, his workout regimen and more.
On Thursday, Dec. 1, Pedersen will chat with Sean Rash, who tells some moose stories, talks about his favorite places to bowl, a growing affinity for wine with help from Johnny Petraglia and more.
Already in the Xtra Frame archives are conversations with Ryan Ciminelli who talks about how he got started, how he revamped his game, his Corvette affinity, personal transformation and more.
Also in the archives, Jason Belmonte  discussed his daily routine, his crush on Jennifer Lawrence, family cuisine, shark cages and more; and 2015 PBA Rookie of the Year Jesper Svensson discusses his expansive hat collection, cuddleball, golf and his unique "scam step."
Coming soon to Pedersen's "One on One" series will be visits with Anthony Simonsen, Chris Barnes and Tom Daugherty.
For fans who want to watch bowling action, Xtra Frame's comprehensive coverage of the multi-event, two-week showcase of international bowling begins Sunday with the qualifying and championship rounds of the PBA Regional, PBA-PWBA Women's Regional and PBA50 Challenge events.
Monday is practice day, but Tuesday through Friday, Nov. 29-Dec. 2, will feature exclusive coverage of qualifying rounds in the Cheetah, Chameleon, Scorpion and Shark Championships.
A new addition to the XF schedule will be the PBA League Pre-Season Showdown on Saturday, Dec. 3, at 6 p.m. ET (3 p.m. in Reno). Fans will get a sneak-peek at the 2017 PBA League teams as all eight teams participate in a series of Baker format team matches. The opening two-game round will pair teams based on how they finished in 2016. A one-game round robin match play round will then determine the top teams for the one-game Baker finale.
PBA Hall of Famer Marshall Holman will join the Xtra Frame announcing team beginning with competition in the PBA World Championship, Monday and Tuesday, Dec. 4-5. Holman will remain in the XF booth through the conclusion of World Series coverage, Dec. 6-8, and will also join ESPN announcers Dave LaMont and Randy Pedersen for the live ESPN telecast of the PBA World Championship on Dec. 11. For the Xtra Frame daily schedule, including air times, visit http://www.pba.com/Live.
Xtra Frame subscriptions are available in a variety of packages: three-day ($3.99), 30-day ($7.99) and Xtra Frame Season Ticket (a full-year's coverage at an average cost of $1.25 per week) subscriptions are available by visiting "xtraframe.tv" and clicking on the "subscribe now" link.
PBA CHAMPION MIKE SHADY ELECTED TO USBC HALL OF FAME
PBA Tour title winner Mike Shady of Fairview, Pa., has been elected to the USBC Hall of Fame in the Outstanding USBC Performance category by the USBC Hall of Fame committee. Shady, 51, won the 1992 PBA Earl Anthony Open, but earned his USBC recognition for an unprecedented run at the USBC Open Championships which includes 2005 Team All-Events and 2011 Regular Team titles.
Shady, the lifetime USBC Open average leader with a mark of 222.28 in 21 appearances, has 13 additional top-10 finishes in addition to his two titles.
The USBC Hall of Fame committee also slated eight bowlers for the Superior Performance national ballot that will be voted on by a panel of USBC Hall of Fame members, USBC Board members and veteran bowling writers. The men's ballot includes Dave Ferraro of Kingston, N.Y.; David Ozio and Mark Williams of Beaumont, Texas; Randy Pedersen of Clermont, Fla.; Mike Scroggins of Amarillo, Texas; and Danny Wiseman of Baltimore.
The two competitors on the women's ballot are Marianne DiRupo of Succasunna, N.J., and Tammy Turner of West Palm Beach, Fla.
USBC's induction ceremony will take place April 26 at the 2017 USBC Convention in Las Vegas.
QUBICA AMF PBA REGIONAL UPDATE: BUTTURFF SETS SINGLE-SEASON REGIONAL RECORD
Jakob Butturff of Chandler, Ariz., continued his dominance in the QubicaAMF PBA West Region Sunday, winning a PBA-record ninth regional title of the year with a 174-pin victory over Chris Warren of Grants Pass, Ore. in the PBA West/Northwest Capital City Open hosted at Strikes Unlimited Lanes in Rocklin, Calif.
With his win, Butturff took sole possession of the PBA record for most regional titles in a single season, breaking his tie with Mike Scroggins of Amarillo, Texas, who won eight times in 1999.
Butturff, a 22-year-old left-hander, posted a 9-3 match play record and 4,842 pinfall total for 20 games to earn the $2,000 first prize. Warren, a six-time PBA Tour title winner, had 4,668 pins including match play bonus pins.
In his second year as a PBA member, Butturff also has won two PBA Tour titles in 2016 (PBA Xtra
Frame Lubbock Sports Open in Texas in June and PBA Xtra Frame South Point Las Vegas Open in October), and he has earned more than $22,000 in regional competition alone.
In the companion PBA50 event, presented by DV8, Genesis and Mongoose, Joe Petrovich of Tracy, Calif., went 10-0 and knocked down 4,269 total pins for his first PBA50 West Region title 24 years.
Jimmy Jean of Kathleen, Ga.,defeated Gary Morgan of Atlanta, Ga., 275-175, 236-213 in the best-of-three-game title match to win his second QubicaAMF PBA South Region title in the PBA50 Gastonia Southern Open presented by Brunswick at Liberty Lanes in Gastonia, N.C., Sunday. Jean also earned $2,000.
In the best-of-three semifinal round, Jean defeated Keith Lesko of Indian Land, S.C., 228-200, 178-220, 191-189, while Morgan eliminated Gary Shultis of Levittown, N.Y., 234-206, 181-224, 202-196.
Amateur Andrew Anderson of Holly, Mich., defeated Matt Zasowski of Towanda, N.Y., 2-1, in the best-of-three-game title match to win the PBA La-Z-Boy Central Challenge at Monroe Sport Center in Monroe, Mich., Sunday. Anderson, who earned $2,000, won his first QubicaAMF PBA Regional event, but he was not awarded a PBA title since he is a non-member.
The QubicaAMF PBA Regional Tour's Thanksgiving weekend schedule begins with the Japan Region's Phoenix Rays Wolf Open at PBA Fuji Bowl in Iruma, Japan. The only tournament in the U.S. will be the Beaumont Southwest Open at Crossroads Bowling Center in Beaumont, Texas, Nov. 25-27.
Heading into the GEICO PBA World Series of Bowling VIII in Reno, the QubicaAMF PBA East Region will host the MJK Pro Shop/Knob Hill Eastern Challenge presented by DV8 for non-champions at Knob Hill Country Lanes in Manalapan, N.J., over the Dec. 2-3 weekend.
For complete QubicaAMF PBA Regional schedules, rules and entry information, visit pba.com, open the "schedules" tab and click on QubicaAMF Regional Tours to find the event(s) in your area. For more information about QubicaAMF, visit www.qubicaamf.com or, for social media posts, visit http://bit.ly/QAMFSponsorship1.
QUICK NOTES:
The entry of Isaac Russell of Malaysia brings the GEICO PBA World Series of Bowling VIII country count to record 23 different nations. More than 50 international players in the field will represent Argentina, Australia, Bahrain, Bermuda, British Virgin Islands, Canada, China, Colombia, Denmark, England, Finland, Germany, Latvia, Malaysia, Mexico, The Philippines, Poland, South Africa, South Korea, Sweden, Thailand, Venezuela and the United States.