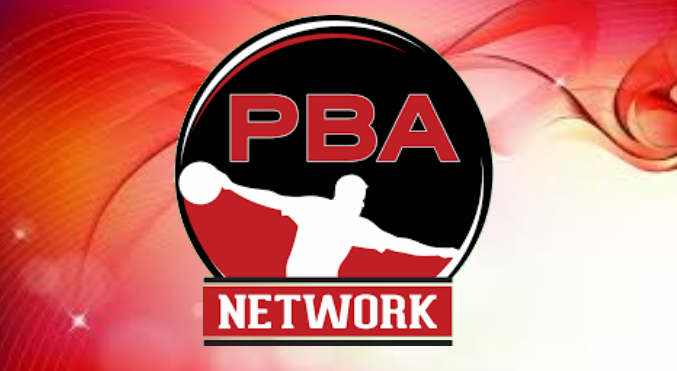 RENO, Nev.  – For the third consecutive year, Reno's National Bowling Stadium will be home to the GEICO PBA World Series of Bowling IX, presented by Eldorado Reno Properties, the premier professional international showcase for the sport. WSOB IX will kick off a new PBA umbrella sponsorship agreement with GoBowling.com that will rebrand the Tour as the Go Bowling! PBA Tour.
A record 26 countries will be represented in the multi-event extravaganza that will be highlighted by seven taped ESPN telecasts including the PBA World Championship, the fifth and final major of the 2017 PBA Tour season.
A full field of 195 players will compete in qualifying and match play portions of the WSOB leading up to the ESPN finals which will live stream on ESPN3 while they are being taped on Nov. 17, 18 and 19 for telecast on ESPN at later dates.
WSOB IX kicks off new Go Bowling! PBA Tour umbrella sponsorship – The ESPN-televised finals of the four PBA animal pattern championships, PBA World Championship, and the USA vs The World team event will be the first events to air under a new GoBowling.com umbrella sponsorship that extends into the 2018 season. GoBowling.com is the Bowling Proprietors' Association of America's go-to website to help grassroots bowlers locate BPAA-member bowling centers
The Go Bowling! PBA Tour sponsorship will cover all PBA-televised events on ESPN and CBS Sports Network into 2018, and also will be the headliner for the Go Bowling! PBA 60th Anniversary Classic at Woodland Bowl in Indianapolis in February.
PBA World Championship – The crown jewel of the WSOB is the PBA World Championship stepladder finals which will be taped Sunday, Nov. 19 at noon PT at the National Bowling Stadium. The World Championship is the fifth and final major of the 2017 PBA Tour season.
Other events on ESPN – In addition to the World Championship, ESPN will tape the finals of five other PBA events plus the World Bowling Tour Finals. Ticket prices for ESPN tapings range from $5 to $25. Bowling fans can also take advantage of GEICO World Series of Bowling IX Fan Experience packages which offer lodging and other perks at Reno's Silver Legacy Hotel and Casino.
For taping times and ticket information at the National Bowling Stadium click here: https://www.eventbrite.com/e/pba-geico-wsob-ix-tv-tickets-tickets-36369894333
For Fan Experience information click on https://www.eventbrite.com/e/2017-ultimate-geico-wsob-ix-experience-packages-tickets-35241700876
Admission for all World Series preliminary qualifying and match play rounds Nov. 7-15 is free.
For a complete listing of ESPN air dates for all WSOB events click on http://www.pba.com/Television
Xtra Frame provides world-wide exposure  – Xtra Frame, the PBA's online live streaming service, will provide approximately 100 hours of live coverage of qualifying and match play rounds during the World Series, leading up to the ESPN finals tapings. The subscription-based webcasting service continues to show steady growth in Europe, Asia, Australia and other regions as one element of the PBA's comprehensive social media presence, which also includes international audiences on Facebook, Twitter and YouTube. For Xtra Frame subscription information visit www.xtraframe.tv.
Live coverage for ESPN finals – While ESPN telecasts of WSOB IX events are tape-delayed, fans can catch the finals live through ESPN3 or the WatchESPN app.
An international showcase  – The preliminary list of the record 26 countries represented includes: Argentina, Australia, Bahrain, Canada, China, Denmark, Ecuador, England, Finland, France, Germany, Ireland, Japan, Latvia, Malaysia, Mexico, Netherlands, Norway, Poland, Puerto Rico, South Africa, South Korea, Sweden, Thailand, Venezuela and the United States. To check the complete WSOB IX roster to find players in your market area, click here: https://www.pba.com/Rosters/Details/2328.
EJ Tackett to defend World Championship title: In 2016, EJ Tackett of Huntington, Ind., made history by winning the PBA World Championship at the National Bowling stadium for his first major title, defeating 2010 World Championship winner Tom Smallwood in the title match, 246-180. The victory helped seal PBA Player of the Year honors for Tackett.
Other PBA Major winners in 2017: EJ Tackett will be trying for his second major title of 2017 after winning the FireLake PBA Tournament of Champions in February. Three-time PBA Player of the Year Jason Belmonte of Australia will be trying for his third major of the season after wins in the Barbasol PBA Players Championship and USBC Masters. Rhino Page of Orlando, Fla. will be trying for his second career major title after winning the recent U.S. Open.
Boston Red Sox star Mookie Betts to compete in second World Series of Bowling:
Boston Red Sox outfielder Mookie Betts, one of the rising stars in major league baseball, will compete in the PBA World Series of Bowling for the second time in 2017. Betts, 25, is an accomplished bowler who made it known he wanted to participate in the annual CP3 PBA Celebrity Invitational, a fund-raising event for NBA basketball star Chris Paul's charitable foundation, which led to him being invited to bowl in PBA's WSOB VII in Reno in 2015. In his debut in professional bowling, Betts averaged a respectable 190 for 60 games on four different PBA animal patterns. An injury prevented him from bowling in 2016, but he is returning this year with hopes of improving upon his previous performance.
World Series to play deciding role in Player, Rookie of the Year  races – With five PBA Tour titles up for grabs, the WSOB is again expected to play a significant role in influencing the 2017 PBA Player of the Year as well as Rookie of the Year races.
With three wins each heading into the World Series, three-time PBA Player of the Year Jason Belmonte and defending PBA Player of the Year EJ Tackett are considered early favorites for Player of the Year honors heading into WSOB IX. The wide-open Rookie of the Year race features one of the strongest field of contenders in PBA history.
PBA Hall of Famers entered: While young players are making their mark this season on the PBA Tour, several of PBA's all-time greats will make their presence known. The field includes five 50-and-older PBA Hall of Famers – Parker Bohn III, Norm Duke, Amleto Monacelli, Pete Weber, Walter Ray Williams Jr. and newly-elected Chris Barnes.
Past World Championship winners entered:  EJ Tackett (2016), Gary Faulkner Jr. (2015), Dom Barrett (Dec. 2013), Parker Bohn III (Jan. 2013), Osku Palermaa (2012), Chris Barnes (2011), Tom Smallwood (2009), Walter Ray Williams Jr. (2001, '03, '06), Pete Weber (1989, '98), and Patrick Allen (2005) are all past winners of the PBA World Championship.
PBA Challenge Finals highlight other aspects of PBA competition: The PBA50 Tour's top eight players based on 2017 competition points and seven points champions from the PBA's domestic Regional program will compete in head-to-head round robin match play qualifying leading to top-player championships matches in the annual PBA Challenge events to kick off the World Series. Xtra Frame will provide exclusive live coverage of the match play rounds and finals at the National Bowling Stadium on Tuesday, Nov. 7.
PBA Tour events include diverse lane conditions – Four of the World Series events – the Chameleon Championship presented by Reno Tahoe, Shark Championship presented by Xtra Frame, Cheetah Championship presented by PBA Bowling Challenge Mobile Game and Pepsi PBA Scorpion Championship presented by GoBowling.com – are named after specific PBA lane conditioning patterns. Each different lane condition requires players to be on top of their games in making the right lane and equipment adjustments to be successful. The ability to consistently perform at a high level on all four lane conditioning challenges will ultimately determine the finalists who will compete for the PBA World Championship.
Each lane condition used during the World Series will be highly visible to spectators and ESPN viewers because blue dye is added to the lane conditioner for the telecasts, giving fans a unique visual reference of what players must navigate when competing in the finals. Fans will be able to watch how the blue oil moves around under the traffic of bowling balls rolled during the competition.
Reno's role in professional bowling history – Reno has hosted many topflight bowling competitions since 1977 when the Reno-Sparks Convention Center hosted the American Bowling Congress Championships Tournament for the first time. Since then, Reno has hosted many PBA and United States Bowling Congress events which have been some of the biggest bowling events in history. The National Bowling Stadium is marking its 22nd year of hosting topflight competition after opening its doors in 1995.
Follow the action on pba.com's live scoring – PBA fans will have a number of options for following WSOB IX action as it happens (Xtra Frame, reports on PBA's Facebook page, social media updates by numerous PBA players on Facebook, Twitter and Instagram), and game by game scoring also will be available on pba.com's live scoring feature. A partnership with Lane Talk will provide PBA's ESPN, Xtra Frame and media relations staff with a variety of insightful statistical data to give fans an even more in-depth look at the competition and the competitors.
Other special events: A showcase of youth bowling talent will be on display when the Teen Masters WSOB Open conducts doubles and singles events at the National Bowling Stadium Nov. 17-19.
Grassroots amateur adult and youth bowlers can bowl with the pros by entering the GEICO PBA WSOB IX Pro-Am on Friday Nov. 17 at 7:30 p.m. For an entry form and additional entry information contact the National Bowling Stadium at (800) 304-2695.
GEICO PBA WORLD SERIES OF BOWLING IX
(A part of the 2017-18 Go Bowling! PBA Tour)
presented by Eldorado Reno Properties
ESPN Finals Schedule (all taping times are Pacific)
National Bowling Stadium, Reno, Nev.
(All finals will be live streamed on ESPN3 and the WatchESPN app as they happen)
Nov. 17, 6 p.m. – USA vs. The World team competition (ESPN air date Dec. 10, 1 p.m. ET)
Nov. 18, noon – PBA Chameleon Championship presented by Reno Tahoe USA (ESPN air date, Dec. 17, 1 p.m. ET)
Nov. 18, 2:30 p.m. – PBA Shark Championship presented by Xtra Frame (ESPN air date Dec. 17, 2 p.m. ET)
Nov. 18, 4:15 p.m. – PBA Cheetah Championship presented by PBA Bowling Challenge Mobile Game (ESPN air date Dec. 24, 1 p.m. ET)
Nov. 18, 6 p.m. – Pepsi PBA Scorpion Championship presented by GoBowling.com (ESPN air date Dec. 24, 2 p.m. ET)
Nov. 19, noon – PBA World Championship (ESPN air date Dec. 31, 1 p.m. ET)
Nov. 19, 3:30 p.m. – World Bowling Tour Finals presented by PBA (ESPN air date Jan. 7, 1 p.m. ET)