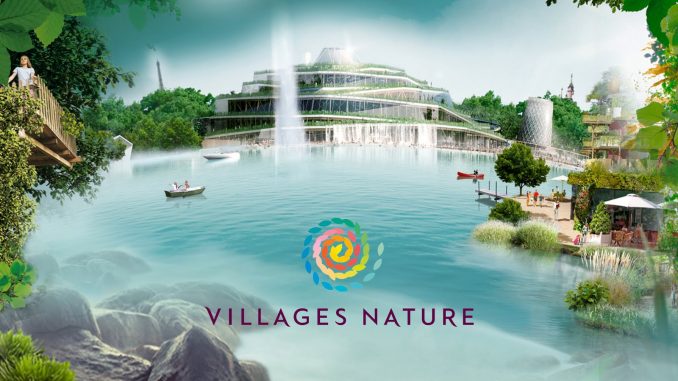 The new eco-tourism destination chooses to add 12 lanes of bowling where entertainment, sport and discovery all come together
October 30, 2017 (Mechanicsville, VA) – QubicaAMF Worldwide (QubicaAMF), the world's leader and largest manufacturer of bowling and mini bowling products, was chosen for the recent bowling installation at Villages Nature Paris. Located just outside Disneyland Paris in Bailly-Romainvilliers and Villeneuve-Le-Comte. Village Nature offers a complete change of scene to help guests reconnect with the things that truly matter and discover new experiences. The new bowling center, which opened to the public on September 1, 2017, features 12 lanes of bowling with TMS String Pinspotters and BES X, the world's only Bowler Entertainment System.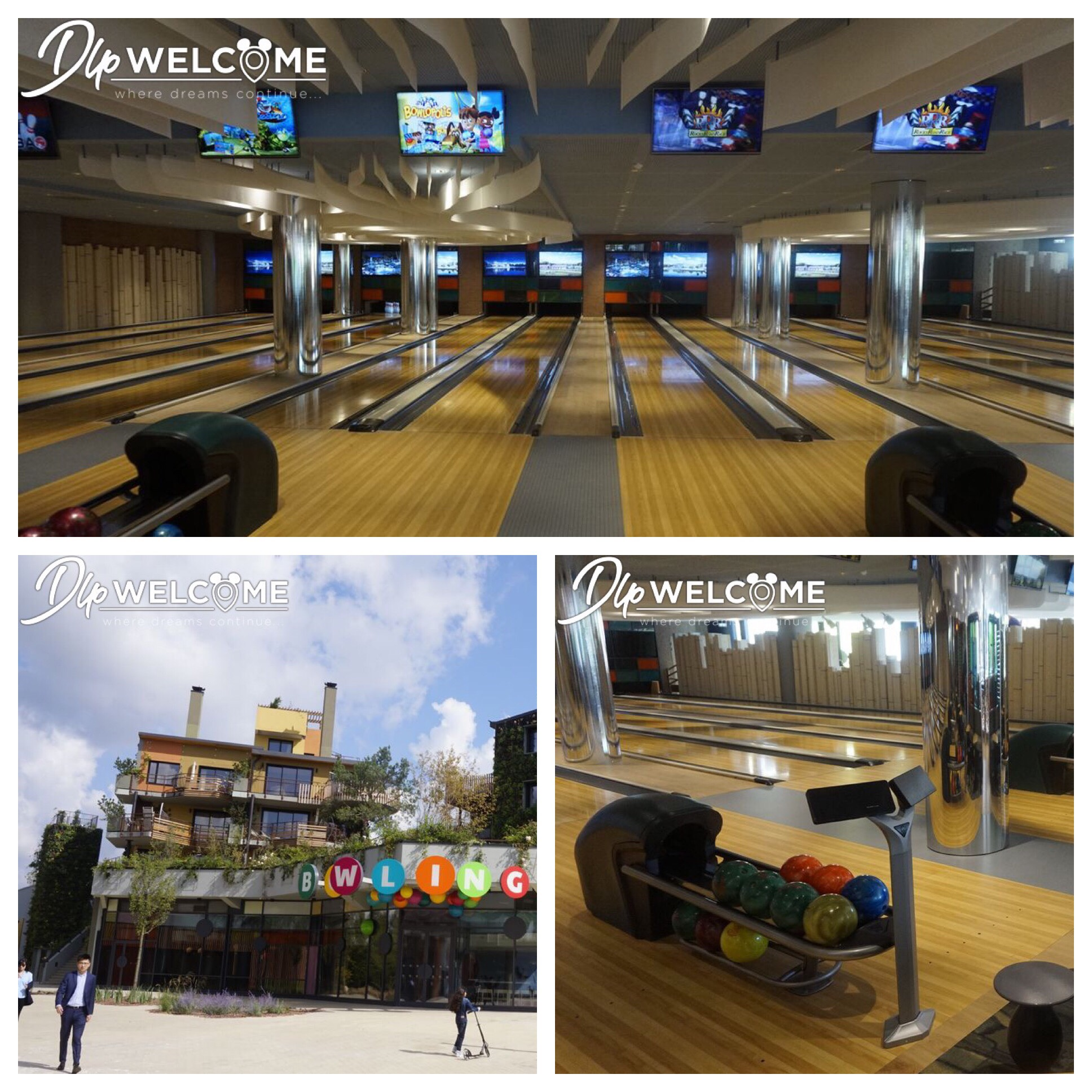 "With a dedicated sales office in France and worldwide support, QubicaAMF was able to deliver with the most innovative bowling products and a proven service model," says Jean Marc Mounet, Architect & Senior Program Manager, Euro Disney & Villages Nature Paris. "We couldn't be happier with the partnership we have built and counsel we received in developing a family entertainment attraction with bowling."
Villages Nature Paris is the result of collaboration between Euro Disney SCA and the Pierre et Vacances Center Parcs Group. After much research on consumer trends and the future of entertainment, it was an easy decision to place bowling within the center of the shopping and entertainment area at Villages Nature Paris.
"Both of our companies strive to deliver unforgettable experiences, so it just seemed like the perfect fit to partner with QubicaAMF on this project," says Jean Chabert, Managing Director development, Pierre & Vacances Center Parcs & Villages Nature Paris.
"We have seen an increase in resorts looking to set their location apart and offer their guests a broader range of activities," says Christophe Chauvard, General Manager France, Switzerland and Africa for QubicaAMF Worldwide. "It is exciting for us to add bowling to increase the appeal and profitability of Villages Nature Paris and add to the magic that surrounds Disneyland."
Villages Nature Paris strives to provide a home away from home, with something for everyone.  After collaborating with QubicaAMF, bowling is just one more opportunity for a strikingly good time with friends or family.
About Villages Nature® Paris
Villages Nature® Paris is a 50/50 joint venture between Euro Disney S. C. A and Pierre & Vacances Group. Designed around the encounter between man and nature, this new European holiday destination is a major innovation in family-friendly, sustainable tourism, which offers short and medium stays.
Additional information is available at https://www.centerparcs.fr/fr-fr/france/fp_VN_vacances-domaine-villages-nature-paris
About QubicaAMF Worldwide
QubicaAMF Worldwide is the world's largest and leading manufacturer of bowling and mini bowling products. With U.S. headquarters near Richmond, Virginia and European headquarters in Bologna, Italy, the company offers a complete line of high-quality, innovative solutions for new and existing bowling and entertainment centers.
QubicaAMF has over 75 years of experience, an installed base of more than 10,000 centers worldwide and can provide the perfect combination of bowling equipment, products and services to build a bowling entertainment center, an FEC or entertainment facility to suit any budget. The company has sales offices in 10 countries, a distributor network with worldwide reach and maintains the largest R&D team for electro-mechanical products, software, electronics and entertainment systems in the industry.
QubicaAMF is the organizer of the QubicaAMF Bowling World Cup, the largest annual sporting event in terms of the number of participating countries, which promotes bowling on a global level. The company celebrated the historical 50th anniversary of the tournament in 2014.
Additional information about QubicaAMF is available at www.qubicaamf.com.