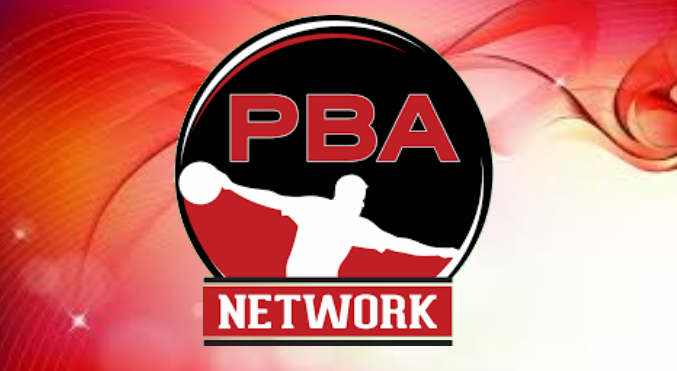 FIELD OF NEARLY 200 SET FOR FIRST XTRA FRAME STORM CUP EVENT IN FLORIDA
A field of nearly 200 PBA members and amateur hopefuls, including players representing nine different countries, will compete this weekend in the first in a series of eight PBA Xtra Frame Storm Cup events when Sawgrass Lanes in Tamarac, Fla., hosts the Xtra Frame Reality Check Classic.
The event, postponed from October when Hurricane Matthew struck Florida, will award the first set of points in the new XF Storm Cup series that will pay $50,000 in bonus prize money to the top five players in total points at the conclusion of the 2017 series. The XF Storm Cup events will award points to PBA members who finish in the top 20 in each event with the winner earning 25 points, second place 19, third place 18, etc., with points declining by one through 20th place.
Bowlers in the field will represent England, Canada, Colombia, the British Virgin Islands, The Netherlands, Poland, Mexico, Puerto Rico and the U.S.
Each of the Storm Cup events also will be covered live from start to finish, exclusively by PBA's Xtra Frame live streaming service. For subscription information, visit xtraframe.tv.
Immediately following the Tamarac tournament will be the first PBA International-World Bowling Tour tournament of 2017, the Brunswick Euro Challenge at Dream-Bowl Palace in Munich, Germany. The tournament ends on Sunday, March 26. First prize will be roughly $12,000 plus a PBA Tour title if the winner is a PBA member who doesn't accept handicap pins.
INDIANA SENATOR RECOGNIZES EJ TACKETT'S PBA ACHIEVEMENTS
EJ Tackett
's recent bowling achievements, including victories in the 2016 PBA World Championship and the 2017 FireLake PBA Tournament of Champions, have earned notice in his home state. Tackett was the recipient of a resolution recognizing his accomplishments in a meeting with
Indiana State Senator
Andy Zay
on Monday. Zay, like Tackett, is a resident of Huntington, Ind.
Said Tackett, "I was presented a resolution for my achievements in the world of bowling! It is such an incredible feeling to represent this great sport and to be acknowledged by such important people in our state government!! Thank You Senator Zay!!!"
PBA TO AGAIN HOST PBA-PWBA REGIONAL EVENTS
The PBA will again host special PBA-PWBA regional events open exclusively to women bowlers in its East, South, Central, Midwest, Southwest, West and Northwest Regions in 2017. Dates and locations will be announced soon.
The PBA also will continue to welcome women bowlers in all of its regional tournaments, but regionals will no longer pay a special prize to the highest-finishing woman in the field. Women who are members of the Professional Women's Bowling Association will be able to enter standard PBA regional events at the membership entry fee rate, but the end-of-season PBA-PWBA Women's Regional Challenge which has been part of the PBA World Series of Bowling the past three seasons has been discontinued.
QUBICA AMF PBA REGIONAL UPDATE: WALTER RAY WINS 101ST PBA TITLE
PBA Hall of Famer
Walter Ray Williams Jr.
of Oxford, Fla., defeated
Lee Brosius
of Ashburn, Va., 268-221, 211-206, in the best-of-three-game title match to win his 101st PBA title in the PBA50 Fayetteville Southern Open at LaFayette Lanes in Fayetteville, N.C., on Sunday.
In a repeat of last year's title match, which Brosius won, 2-1, the PBA's all-time leading champion was dominant this time, winning a $1,900 prize. Williams' overall PBA titles total includes victories in PBA Tour, PBA Regional, PBA50 Tour and PBA50 Regional events.
In the best-of-three semifinal round, Williams swept
Steve Jones
of Berlin Md., 232-214, 236-223, while Brosius rallied to edge
Dave Sanders
of Blythewood, S.C., 204-205, 212-176, 237-235. Williams also swept
Joe Scarborough
of Charlotte, N.C., 2-0, in the best-of-three Round of 8.
● PBA Hall of Famer Brian Voss of Centennial, Colo., defeated 2016 U.S. Open champion and PBA Rookie of the Year Francois Lavoie of Canada, 263-210, to win the $5,000 first prize in the third annual PBA Colorado Springs Southwest Super Regional, presented by Budweiser, at Harmony Lanes in Colorado Springs on Sunday.
Voss, the winner of 25 PBA Tour titles, grabbed an early lead when Lavoie failed to convert splits in two of the first three frames. Voss started with a two strikes, spared and then strung seven strikes to put away Lavoie.
After qualifying sixth, Voss earned a bye to the best-of-three-game Round of 12 where he defeated Dino Castillo of Highland Village, Texas, 2-1. He then disposed of local amateur John Cicero of Colorado Springs, 2-0, and eliminated Brad Miller of Maryland Heights, Mo., 225-202, in the semifinal round to advance to the title match.
As qualifying leader, Lavoie earned byes for the first two match play rounds. He then won his way to the title match by defeating Kris Koeltzow from Wheat Ridge, Colo., 2-0, in the Round of 8, and Team USA member Steve Badovinac of Parker, Colo., 223-190, in his semifinal match.
Voss, an infrequent PBA Regional competitor, won his fifth standard PBA Regional title and first in 31 years (not counting a PBA50 Regional title he won in 2015).
Competing in his second consecutive PBA Southwest Regional, Denver Broncos running back C.J. Anderson finished 37th in the field of 75, averaging 196.5 for his eight qualifying games.
● Ivan Yee of San Francisco defeated amateur Raymond Lussier of San Jose, Calif., 243-193, to win his first PBA title in the PBA West Region's Jackson Rancheria Casino Resort Championship at Gold Country Lanes in Sutter Creek, Calif., Sunday. He also earned $2,500.
In the semifinal round, Yee defeated Lanndyn Carnate of Modesto, Calif., 179-159, while Lussier defeated Tony Rodriguez Jr. of Rancho Cucamonga, Calif., 203-165, to set up the championship match.
● The March 17-19 calendar of QubicaAMF PBA Regional action includes the Trumbull County Tourism Bureau Central/East Open, presented by Radical, at Bell-Wick Bowl in Hubbard, Ohio, and the Odessa Southwest Open at Astro Bowl in Odessa, Texas.
● The schedule of QubicaAMF PBA Regional events over the March 24-26 weekend will feature the PBA50 Rossi Lanes Eastern Open in Elmira, N.Y.; the PBA50 Liberty Lanes Midwest/Central Open in Carpentersville, Ill.; the CCFA Strike Out Crohn's and Colitis South Open, presented by Rhino Page, at Boardwalk Bowl in Orlando, Fla., and the Caveman Bowl Northwest/West Open presented by DV8 in Grants Pass, Ore.
● Closing out March and kicking off April's PBA Regional calendar over the March 31-April 2 weekend will be the PBA50 Showtime Lanes Midwest/Central Open in Virden, Ill.; the Myrtle Beach South Open at Myrtle Beach  Bowl in South Carolina; the FireLake Grand Casino Hotel & Resort Southwest Open at FireLake Bowl in Shawnee, Okla., and a PBA West/Northwest tripleheader at the National Bowling Stadium in Reno – the PBA50 and PBA Sands Regency West/Northwest Classic events plus the Sands Regency West/Northwest Challenge (for non-titlists), presented by DV8. The weekend also will include a Sunday-only reduced entry fee Elkhart Central/Midwest Open presented by 900 Global at Country Club Lanes in Elkhart, Ind.
● For complete PBA Regional schedules, rules and entry information, visit pba.com, open the "schedules" tab and click on PBA Regional Tours to find the event(s) in your area.
QUICK NOTES
●
Leslie Bohn
of Jackson, N.J., wife of PBA and USBC Hall of Famer
Parker Bohn III
, has been selected to receive the Volunteer of the Year Award by the International Bowling Campus Youth Committee. The award is presented each year to an adult volunteer who displays outstanding efforts to foster, organize and promote certified youth bowling at the local, state and/or national level.
"I simply do this to help promote the sport that has given so much to myself and our family," she said. "The memories that are created among the bowlers and families will last a lifetime."
Bohn is involved in organizing fundraisers for youth bowling, making sure kids are aware of scholarship opportunities, organizes and runs the Parker Bohn III Youth Scholarship tournament, and actively recruits teams to participate in the USBC Youth Open. So far, she has recruited 31 teams to will make the trip to Cleveland this summer.