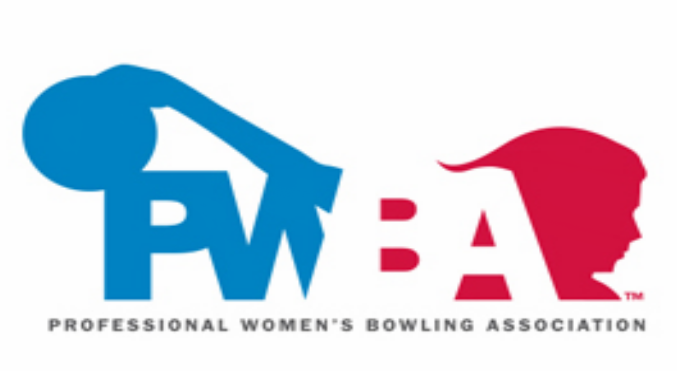 ARLINGTON, Texas – The Professional Bowlers Association (PBA) will provide regional competitions and player services, plus live event coverage of the Professional Women's Bowling Association (PWBA) through Xtra Frame, its online video streaming service, after renewing its strategic partnership agreement with the PWBA.
The PBA plans to conduct seven PWBA regional events in 2017, and the women-only competitions, which will be operated by PBA's regional managers, will complement the PWBA Tour schedule to provide more competitive opportunities for women bowlers.
"The PBA is committed to helping build a strong tour and providing regional events for women bowlers," PBA Tour commissioner Tom Clark said. "We're excited to continue showcasing these talented bowlers on Xtra Frame, and we're looking forward to another great season."
The PWBA will utilize Xtra Frame to provide PWBA fans with exclusive live coverage of the tour starting with the 2017 PWBA Sonoma County Open, which kicks off the season April 27-29.
"The PBA-PWBA partnership is a great example of the bowling industry working together to build a future for the sport," United States Bowling Congress Executive Director Chad Murphy said. "The partnership not only provides great opportunities for today's women bowlers, it also gives youth and collegiate bowlers an aspirational goal."
The PBA will continue to provide player services, equipment transportation and a mobile pro shop for PWBA Tour members during the season.
The agreement provides PWBA members the eligibility to bowl in all PBA events. In 2016, PWBA members earned points in regional competitions, culminating with the PBA-PWBA Women's Regional Challenge event that helped kick off the GEICO PBA World Series of Bowling VIII in late November. Missy Parkin of Laguna Hills, California, defeated Ashly Galante of Palm Harbor, Florida, 267-188, to capture the title.
"The services the PBA provides, such as transport and mobile pro shop, are important elements in operating a professional tour, and we appreciate the PBA's collaboration," Bowling Proprietors' Association of America Executive Director Frank DeSocio said. "Along with the regional events that will allow more players to develop their skills, these are all essential parts of building a strong and successful PWBA Tour."
Go to XtraFrame.tv to learn more about Xtra Frame and PBA.com for information on the PBA Regional program.
Visit PWBA.com for the complete 2017 PWBA schedule along with news, player biographies and more.
About the PBA
The Professional Bowlers Association (PBA) is an organization of more than 3,200 of the best bowlers from 27 countries who compete in PBA Tour, PBA International Tour, QubicaAMF PBA Regional Tour, PWBA/PBA Women's Regional and PBA50 Tour events. The PBA is in its 57th consecutive year of nationally-televised competition, reaching bowling fans around the world who follow PBA activities through the PBA Network which includes Xtra Frame, the PBA's exclusive online bowling channel, ESPN and CBS Sports Network, and the PBA on Facebook, Twitter and YouTube. PBA sponsors include Barbasol, Brunswick, Ebonite International, GEICO, Grand Casino Hotel and Resort, HotelPlanner.com, MOTIV, 900 Global, PBA Bowling Challenge Mobile Game, QubicaAMF, Silver Legacy Resort & Casino, South Point Hotel Casino and Spa, Storm Products and the United States Bowling Congress, among others. For more information, log on to www.pba.com.
About the PWBA
The Professional Women's Bowling Association (PWBA) originally was formed in 1960. The PWBA Tour has events throughout the country, offering high-level competition and top prize money for women bowlers. The PWBA is supported by the Bowling Proprietors' Association of America (BPAA) and the United States Bowling Congress (USBC).