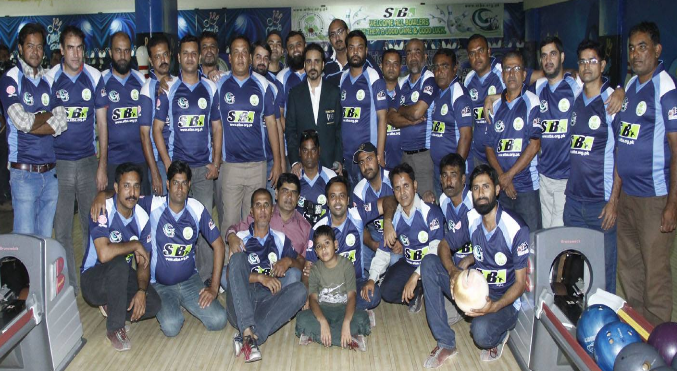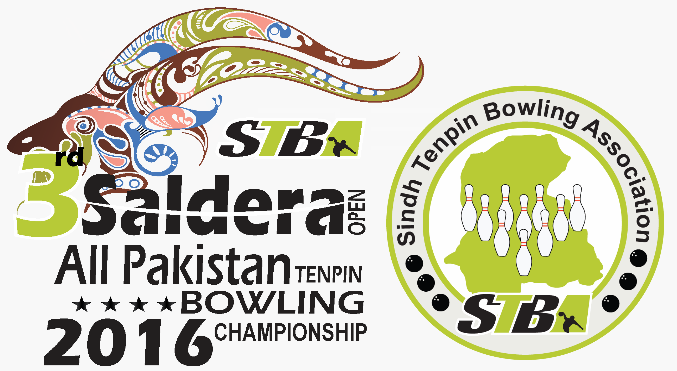 The Tournament was honored with gracious presence of Ahmed Abbas Khan – Chairman Organizing Committee. The event was formally inaugurated by him rolling the Bowling Ball.
Since the inception, STBA has shown a significant performance and progression in the development of Tenpin Bowling in the region. Tenpin Bowling is an International Sports which has prospective future in our country; "Sindh Tenpin Bowling Association has played a vital role in promoting the sport in well befitting manner. Our all-out efforts are with them to facilitate their program and events. The STBA team and officials have really given their level best to the sport and they deserves an appreciation." said, Ahmed Abbas Khan, Chairmen, Organizing Committee
Sindh Tenpin Bowling Association (STBA) organized 3rd Saldera Inter Media Tenpin Bowling Championship 2016 Over 35 Sports Journalist (Print & Electronic) participated in the Inter Media Championship. The Championship is continuation of 3rd Saldera Open All Pakistan Tenpin Bowling Championship 2016 initiated by Sindh Tenpin Bowling Association (STBA) and under auspices of Pakistan Tenpin Bowling Federation
"The role of Print & Electronic Media in the promotion of Sports is an authentic way of communication which not only creates the awareness and exposure of sports on mass medium but it also marks the history in Visual and Literature.  The right branding of sports in Pakistan will directly contribute towards the winning status of nation similar" Saldera Inter-Media Bowling Tournament 2015 brings up the significant results educate the media personnel with technicalities of bowling to deliver the right information to the audience",  said Romis Ali, General Secretary, STBA
The Inter-Media Tournament is marked the most thrilling session in which Over 35 Print & Electronic Media Sports Journalist will learn the technicalities of the Bowling sports with professional guide lines by STBA.
INTER MEDIA: Badi Uz Zaman from News One WIN the title with 127 points, Arshad Wahab from Daily Aman stood at second with a total of 115 pins , Senior Sports journalist Maqsood Ahmed secure 3rd position with total 111 points, Babar Khan from ARY News on 4th Position with a total 108 Points, M Feroz from APP on 5th Position with 95 Points & Shahid Ali Ansari from Daily Aman on 6th Position with 95 pints
NOVICE (Beginners SINGLES):  Abdullah Tahir with striking performance scored 1st position ( 171 points),
13 years yung Unaib Shafi was the Runners-up (168 Points), Shahzeb Memon took 3rd Position (161 Points)
UNDER 12:  Ibrahim Aziz with stunning performance secured 1st position a Winning Trophy, Amna Abbas Saldera was the Runners-up and received a Runners up Trophy, Abdur Rehman earned 3rd position and he received a trophy.
Ahmed Abbas Khan Chairmen, Organizing Committee honored the event with his gracious presence as a Chief Guest of honor in Opening the Inter Media Tournament along with Mr. Aleem Agha, Senior Vice President STBA, Large number of audiences from civil society and participant from Print & Electronic Media were also present in the Opening Ceremony.