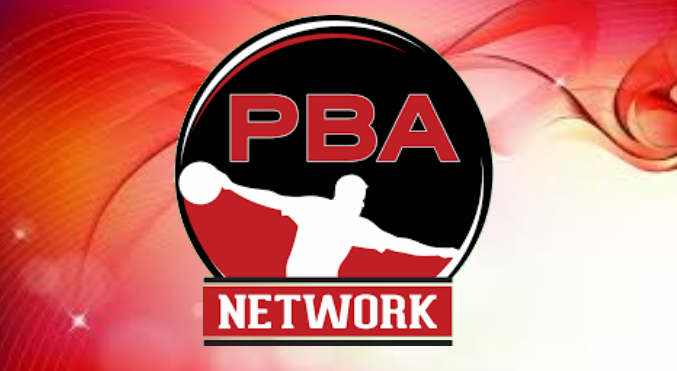 INTERNATIONAL PLAYERS CASH IN DURING WSOB VIII
It's not an inexpensive proposition for international players to travel to Reno to compete in the GEICO PBA World Series of Bowling VIII, but a substantial number of the international players have cashed in on their investments.
After the four animal pattern rounds and the PBA World Championship cashers round, representatives from Australia, Canada, Denmark, England, Finland, Germany, Poland, South Africa, Sweden and Venezuela earned prize money. That's 10 of the record 23 countries entered earning a cash prize.
Overall, 83 different players in the field of 169 earned checks. That's just a hair shy of half the field earning at least one check in WSOB VIII.
"OTHER CASHERS" MEANS REWARDS FOR PBA50, PBA60, WOMEN BOWLERS
In recognition that age and gender do, in fact, play a role at the highest levels of competition, the PBA established special $300 cash awards to reward the highest-placing PBA50, PBA60 and women bowlers outside of the regular top 24 prize list for each animal pattern round, and special $650 cash prizes in the PBA World Championship. The "other cashers" were:
PBA50 (players ages 50-59): Cheetah – Bob Learn Jr., Erie, Pa., 25th; Chameleon – Amleto Monacelli, Venezuela, 29th; Scorpion – Pete Weber, St. Ann, Mo., 32nd; Shark – Kevin Croucher, Grants Pass, Ore., 44th; World Championship – Monacelli, 52nd.
PBA60 (players ages 60 and older): Cheetah – Kevin Croucher, Grants Pass, Ore., 127th; Chameleon – Croucher, T66th; Scorpion – Ron Mohr, N. Las Vegas, 84th; Shark – Mohr, 136th; World Championship – Mohr, 86th.
Women: Cheetah – Liz Johnson, Cheektowaga, N.Y., 33rd; Chameleon – Johnson, T86th; Scorpion – Summer Jasmine, Beckley, W.Va., 26th; Shark – Jasmine, 67th; World Championship – Johnson, 97th.
GOOD NEWS, BAD NEWS FOR COLOMBIA'S ANGGIE RAMIREZ
Right before the GEICO PBA World Series of Bowling VIII got underway, Anggie Ramirez, a native Colombian now living in Austin, Texas, returned to her home country to compete in the Colombia National Championships. The good news is, she swept all six women's gold medals: singles, doubles, trio, team, all-events and Women's Masters.
The bad news? After struggling through the PBA Scorpion Championships qualifying round, Ramirez stared at her badly swollen thumb and said, "This is what I got for bowling so well in Colombia."
Ramirez is one of eight women competing in WSOB VIII.
NEXT UP ON XTRA FRAME: RANDY GOES "ONE ON ONE" WITH BARRETT, FAULKNER, RASH
As the PBA continues its extensive coverage of the GEICO PBA World Series of Bowling VIII on Xtra Frame, subscribers are getting a chance to meet some of the Tour's top stars who are featured in a new "One on One with Randy Pedersen" series of interviews.
Coming on Monday: Anthony Simonsen talks his early start to bowling, his favorite PBA Tour roommates, dealing with success, miniature golf, why he'd rather eat with bowlers than anyone else and more. On Thursday, Dec. 8: Chris Barnes discusses quick wits and Tommy Jones, his favorite television opponents, bets with Mika Koivuniemi, what he does with any spare time he can find and more. Closing out the series on Monday, Dec. 12: Tom Daugherty chats about his standout 2016 season, his favorite restaurant in the world, his pro shops, one peculiar superstition and more.
If you missed them, the Xtra Frame archives include conversations with Sean Rash, Ryan Ciminelli, Jason Belmonte, Jesper Svensson, Dom Barrett and Gary Faulkner Jr.
Xtra Frame currently is providing exclusive coverage of the animal pattern qualifying rounds, leading into the start of PBA World Championship coverage Sunday and Monday when PBA Hall of Famer Marshall Holman will join the Xtra Frame announcing team. Holman will remain in the XF booth through the conclusion of World Series coverage, Dec. 6-8, and will then join ESPN announcers Dave LaMont and Randy Pedersen for the live ESPN telecast of the PBA World Championship on Dec. 11. For the Xtra Frame daily schedule, including air times, visit http://www.pba.com/Live.
Xtra Frame subscriptions are available in a variety of packages: three-day ($3.99), 30-day ($7.99) and Xtra Frame Season Ticket (a full-year's coverage at an average cost of $1.25 per week) subscriptions are available by visiting "xtraframe.tv" and clicking on the "subscribe now" link. As a reminder, new monthly or Season Ticket subscribers also are automatically entered into monthly sweepstakes where they have chances to win a new high-performance bowling ball from Brunswick, DV8 or MOTIV.
QUBICA AMF PBA REGIONAL UPDATE: DENLINGER WINS EASTERN CHALLENGE TITLE
Scott Denlinger of Lancaster, Pa., defeated Tommy Dakouvanos of Belford, N.J., 209-188, to win the PBA MJK Pro Shop/Knob Hill Eastern Challenge on Saturday. PBA Challenge events are open to any member or non-member who has never won a PBA event.
Denlinger, a member since 1992 with one runner-up finish, lost the first game of his round of 16 match, then proceeded to go undefeated throughout the remainder of the day. Denlinger earned $1,600 and became eligible to enter the 2017 FireLake PBA Tournament of Champions while Dakouvanos earned $1,100 for his runner-up finish.
As the QubicaAMF Regional program heads toward the end of the 2016 season, events scheduled for the Dec. 10-11 weekend include the McKinley Lanes Central/East Challenge for non-champions in Niles, Ohio, and the DHC Scorpion Open in Chiba, Japan.
The Dec. 17-18 schedule, concluding the QubicaAMF PBA Regional season, includes the PBA/PBA50 Houston Southwest Open Doubles presented by Bowling Dynamix at Emerald Bowl in Houston, Texas, and the PBA/PBA50 Decker Appraisal Services Baker Trios presented by Hammer at Valley Lanes in Harrisonburg, Va.
For complete QubicaAMF PBA Regional schedules, rules and entry information, visit pba.com, open the "schedules" tab and click on QubicaAMF Regional Tours to find the event(s) in your area. For more information about QubicaAMF, visit www.qubicaamf.com or, for social media posts, visit http://bit.ly/QAMFSponsorship1.
QUICK NOTES:
Annette Axen is the November winner of the $200 HotelPlanner.com certificate, good for future lodging expenses, compliments of PBA's official travel partner. The monthly sweepstakes is open to anyone who books a hotel through the HotelPlanner.com link on pba.com.
Charles Williams of Columbus, Ohio, won a new Brunswick ball; Nick Montanino of Wallingford, Conn., won a new DV8 ball, and Doug Leikness of Madison, Wis., is the owner of a new high-performance MOTIV ball thanks to the November sweepstakes sponsored by the respective PBA Product Registered partners. Winners in the monthly sweepstakes are selected from among new Xtra Frame subscribers, who are automatically entered when they enroll as a new monthly or Xtra Frame Season Ticket (full year) subscriber.