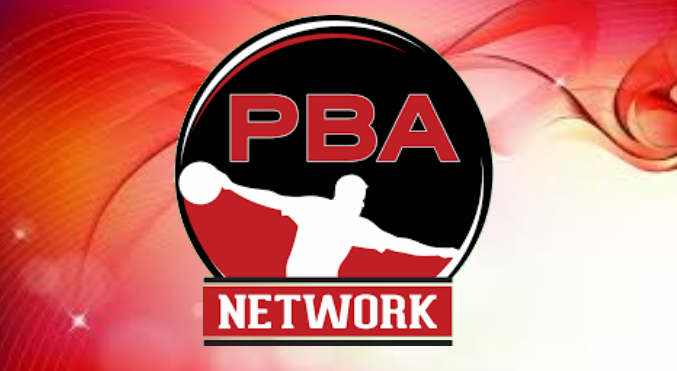 "PDW" HELPS FIRE UP CHICAGO WOLVES HOCKEY TEAM BEFORE PLAYOFFS
PBA Hall of Famer Pete Weber, well-known for his fiery temperament when things are going well, helped provide a dash of fire to the Chicago Wolves hockey team prior to their entry into the American Hockey League playoffs.
It happened like this: the Wolves' President Mike Gordon, who has worked with Chicagoland Bowling Proprietors' Association Executive Director Bill Duff on a variety of cooperative promotions,  asked Duff if he could get in touch with Weber, who is well-known to a few of the Wolves' players through videos of Weber they have watched, including PDW's infamous U.S. Open trophy-drop and his "Who do you think you are?" rant after winning the 2012 U.S. Open. Weber's fierce spirit caught on with the team, so Gordon wondered if Weber would deliver a surprise inspirational message to the Wolves to amp them up for their playoff run.
Duff sent a text message to Weber who was competing at Bayside Bowl in Portland, Maine, and Weber was eager to help – in part because the Wolves are the "AAA level" affiliate of the NHL St. Louis Blues, Weber's hometown hockey team. Assisted by PBA's Xtra Frame crew, Weber's message was shown to the Wolves prior to their first Calder Cup playoffs game vs. the Charlotte Checkers.
For the record, the Wolves lost their first playoff game against Charlotte, but roared back to win the best-of-five game series, 3-2, to advance to the second round of the Calder Cup playoffs.
MATT O'GRADY ESCAPES SERIOUS INJURY AFTER LEAGUE BOWLING ACCIDENT
PBA member
Matt O'Grady
of Rahway, N.J., escaped serious injury when he was struck in the head by his own bowling ball and knocked unconscious during a recent league bowling accident.
After leaving a 4-6-10 split, O'Grady said he was trying to throw his spare ball hard in hopes of bouncing a pin out of the pit, but the ball hung up on his thumb. His hand went straight up, poked a hole in the ceiling and the ball came loose, striking him in the head. He said he lost consciousness momentarily and remembers waking up in a nearby hospital trauma center.
Two weeks later, he's still suffering from periodic headaches and bouts of nausea, but nothing serious enough to keep him from bowling in the

PBA Al Jones Memorial Eastern Open where he finished second to Patrick Allen.
"During roll call before our squad, I knew I was getting the 2016 East Region Player of the Year award from (PBA East Region manager)
Russ Mills
," O'Grady said, "but he also presented me with a hard hat with a Storm logo. Everybody got a good laugh, including me. It was pretty funny."
Ironically, less than two weeks earlier, two-time PBA Tour titlist and periodic PBA50 competitor
Kent Wagner
of Bradenton, Fla., had a similar experience during the USBC Open Championships in Las Vegas. In a widely-distributed video seen on social media outlets, Wagner's ball also stuck on his thumb, went straight up in the air and just missed hitting him in the head.
XTRA FRAME CONTINUES WITH PBA50, PWBA EVENTS; PBA TOUR RETURNS SOON
Xtra Frame coverage of both the PBA50 Tour and the PWBA Tour continues through May, heading toward the resumption of PBA Tour competition at the end of the month.
Following this week's coverage of the Race City Open presented by Columbia 300 from Mooresville, N.C., the "senior tour" travels to Farmingdale Lanes in Farmingdale, N.Y., for the PBA50 Johnny Petraglia BVL Open presented by Brunswick, May 7-9, before heading to Indianapolis for the 2017 season's first major, the PBA50 Tour Players Championship at Woodland Bowl, May 14-16.
The 2017 PWBA Tour continues with the Storm Sacramento Open from Steve Cook's Fireside Lanes in Sacramento, Calif., Friday and Saturday, followed by the Fountain Valley Open from Fountain Bowl in Fountain Valley, Calif., May 12-13. PWBA's first major of the season, the USBC Queens, is set for May 18-23 in Baton Rouge, La.
PBA Tour competition resumes with the PBA XF Wilmington Open from Ten Pin Alley in Wilmington, N.C., May 27-29, followed by the PBA XF Jonesboro Open from Jonesboro Bowling Center in Jonesboro, Ark., June 3-4. Both are PBA XF Storm Cup events and both will be covered live, exclusively on Xtra Frame, from first ball to last.
Xtra Frame subscription packages are available for three days, 30 days and a full year. To sign up, visit xtraframe.tv for details.
THIS WEEK: "PICK THE DV8 BALL" FOR PBA BOWLING CHALLENGE GAME
Concrete Software's "pick the ball" survey for PBA Bowling Challenge mobile game continues this week with players invited to select a new DV8 ball from among three options provided weekly for each PBA-participating brand.
Based on fan voting which begins Thursday (click here: link http://bit.ly/DV8_17 to cast your vote), the "winning" DV8 ball will be available for play on May 19.
A code to purchase the ball for 50% off (the code will be available on PBA's and the specific companies' social media pages) will be posted. Each company also will have a flashback weekend where all its previous balls will be available for that weekend only.
PBA REGIONAL UPDATE: DAUGHERTY, WILLIAMS DOMINATE IN HAWAII
Tom Daugherty of Riverview, Fla., defeated Stuart Williams of Phoenix, 215-186, to win the PBA Hickam AFB West/Northwest Open at Hickam Lanes Sunday as the two players swept the top two places in all three of the PBA West and Northwest Region's annual Hawaii events, presented by Ebonite.
After Williams defeated Daugherty, 199-191, to win the Hawaii West/Northwest Open at Schofield Army Base Lanes on April 23 to kick off the series, the top two swapped places three days later when Daugherty posted an 18-game total of 4,215 pins to top Williams by 32 pins in the PBA Fort Shafter West/Northwest Hawaii Open.
With his win at Hickam, Daugherty has now won 14 regional titles. He also received $2,000 for his win.
Daugherty defeated Cameron Weier of Tacoma, Wash., 199-185, and Williams defeated Ben Canfield of Tempe, Ariz., 226-181, in the semifinal round to set up the Hickam championship match.
●
PBA50 rookie
Michael Haugen Jr.
of Phoenix defeated
Brian Kretzer
of Dayton, Ohio, 223-175, to take the $1,500 first prize in the PBA50 Canton South Open presented by Roto Grip at Cherokee Lanes in Canton, Ga., Saturday.
Haugen qualified in second place for the stepladder finals with an 18-game total of 4,321 pins, including match play bonus pins, and defeated
Stoney Baker
of Canton, 216-171, to advance to the title match. Kretzer had 4,382 pins to qualify first, 61 pins ahead of Haugen. Baker defeated
Warren Nelson
of Hemet, Calif., 203-183, in the first match before losing to Haugen.
●

Patrick Allen of Elmwood Park, N.J. defeated Matt O'Grady of Rahway, N.J., 248-218, to win his 30th PBA Regional title in the PBA Al Jones Memorial Eastern Open presented by Storm at Rockaway Lanes Sunday in Rockaway, N.J.
Allen qualified third for the stepladder finals and defeated John Furey, Freehold, N.J., 244-201, and Greg Ostrander, Freehold, N.J., 217-206, to advance to the title match. Allen led throughout the championship match but a mid-game open frame by O'Grady gave Allen an insurmountable lead. Allen earned $2,500.
The long-running event was named to honor the late Al Jones, co-owner of Pro Image Bowling pro shop at Rockaway Lanes. Jones, who suffered from cystic fibrosis since childhood, twice endured a double lung transplant, but lost his life to an infection early in 2016, eight years after his second transplant. Jones joined the PBA in 2001 and competed until 2007, just prior to his second transplant.
● May's PBA Regional schedule gets underway May 5-7 with the PBA Junction City Bowl Southwest/Midwest Open presented by Hammer from Junction City, Kan.; the PBA50 Data & South Specialties Blue Ridge South Open from Fannin Lanes in Blue Ridge, Ga., and the PBA Daffodil Bowl Sunset Automotive Group Northwest Open presented by US Foods plus the PBA50 Daffodil Northwest Open presented by Sunset Chevrolet from Puyallup, Wash.
● The May 12-14 PBA Regional calendar includes the Taylor Kia Central Open presented by Hammer from Holiday Bowl in Struthers, Ohio, and the Planet Bowl Southwest Open presented by Radical from Oklahoma City.
● PBA Regional competition over the May 19-21 weekend includes the Romeo Chevrolet/Buick/GMC Open presented by Ebonite from Patel's Kingston Lanes in Kingston, N.Y.; the PBA50 Baldo Campana Memorial/Ohio Lottery Central/Midwest Open presented by DV8 plus the one-day PBA Baldo Campana Memorial/Ohio Lottery Central Open from Rebman Recreation in Lorain, Ohio; the American Family Insurance Midwest Open presented by Homewood Chevrolet from Oak Forest Bowl in Oak Forest, Ill., and the PBA50 Spare Times Hampton South Open presented by Ebonite from Spare Times Bowling Center in Hampton, Va.
● PBA Regional events over Memorial Day weekend include the Colony Lanes Eastern Challenge, a reduced entry fee event, in York, Pa., and the Celeste Walker Midwest Challenge at Strike N Spare II in Lockport, Ill. – two events for players who have not won a PBA title.
● For complete PBA Regional schedules, rules and entry information, visit pba.com, open the "schedules" tab and click on PBA Regional Tours to find the event(s) in your area.
QUICK NOTES:
● Robert Krickbaum of Pueblo West, Colo., wins a new DV8 ball; Austin Martin of Windham, Maine, will receive a new high-performance Brunswick ball, and Roland Martsolf of Frisco, Texas, has won a new high-performance MOTIV ball as April sweepstakes prizes for subscribing to Xtra Frame. The monthly sweepstakes is sponsored by the respective PBA Product Registered partners. Monthly winners are selected from among new Xtra Frame subscribers, who are automatically entered when they enroll as a monthly or Xtra Frame Season Ticket (full year) subscriber.
● Michelle Hess is the April winner of a $200 HotelPlanner.com certificate, redeemable for future lodging expenses, compliments of PBA's official travel partner. The monthly sweepstakes is open to anyone who books a hotel through the HotelPlanner.com link on pba.com. Those who book through HotelPlanner.com are automatically entered.