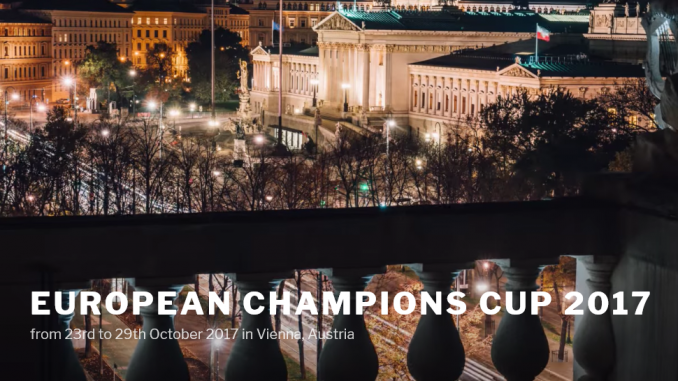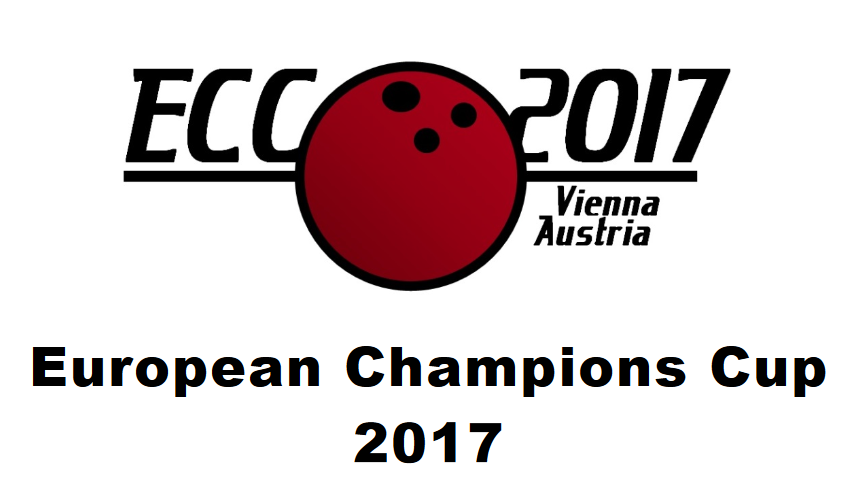 Forty three federations of the European Tenpin Bowling Federation will participate in the European Champions Cup 2017.
The championships will take place at the Plus Bowling Center in the Austrian capital Vienna from 23rd October (arrival date) till 29th October 2017 (departure date). All championship activities will be held from 24th October to 28th October 2017.
Sweden make it a double lead
Mattias Wetterberg was head an shoulders above the field in the first block and not just because he is tall. The Swede fired no less than two 279 games on the way to a 1932 total and 241 average. Second and someway behind was Norway's Svein Åke Ek with 1803 (225) and third went to Romanian Gheorghe Catalin with 1801 (225).
Home nation news and Scotland's Brian Gillespie placed 14th with 1652, England's Lee Chatfield was 31st with 1492, Wales' Philip Wellsteed in 33rd with 1475 and Northern Ireland's Paul McCauley in 37th with 1411.
Onto the ladies later in the first day and although closer at the end of the eight games it was still a Swede on top as Cajsa Wegner opened with 260 and despite a 145 in the very next game held firm at the end with 1700 (212). In second and close by was Germany's Laura Beuthner with 1688 (211) and Dutch lefthander Nicolle Sanders in third with 1673 (209).
England's Vicki Harman lead the home nations in 10th with 1599 (199) as Scotland's Alison Williams placed 25th with 1463 (182). Wales' Rhian Jones placed 32nd with 1421 (177) and finally Northern Ireland's Lauren Dugan was 34th with 1404 (175).
Sweden top in both men and women
There was no change at the top after the second block of eight games as Sweden's Mattias Wetterberg held onto first place but not before Italian two hander Antonino Fiorentino fired a final game 300 to lead the second block and into second over behind the Swede. Frenchman Gaetan Mouveroux placed second on day two and fourth overall. Norway's Svein Åke Ek staying the pace in third. The top 16 cut fell on Ireland's Alan Bride and out went Scotland's Brian Gillespie in 25th, Wales Phillip Wellsteed in 30th and England's Lee Chatfield in 35th.
In the ladies event we still had a Swede leading but a change and it was Filippa Persson on top with Frenchwoman Solene Goron in second and The Netherlands Nicole Sanders in third. The cut for the top 16 falling on Hungary's Sarolta Dosztaly.
Great news for England as Vicki Harman placed 11th but out went Wales' Rhian Jones in 26th Scotland's Alison Williamson in 31st and Northern Ireland's Lauren Dugan in 35th.
Results
All results will appear first at the official website
here