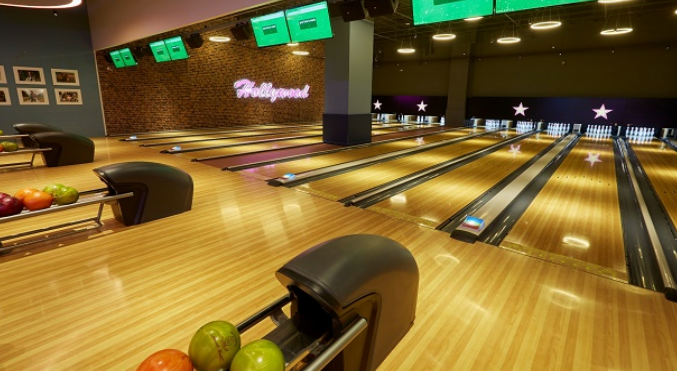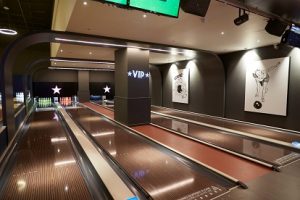 Hollywood Bowl has opened a brand new, £2.5 million bowling centre in Southampton, as part of the city's WestQuay Watermark dining and leisure development.
The 17,000 sq ft boutique Hollywood Bowl is bringing a high quality leisure entertainment venue to Southampton for families and adults alike and has created 35 permanent and part-time jobs for the local community.
Steve Burns, CEO at The Hollywood Bowl Group said: "The Southampton centre opening brings our total number of bowling centres across the UK to 55, and is one of our most high-tech and innovative designs to-date. While many of our centres operate in large out of town locations, Southampton is the latest in growing number of boutique Hollywood bowl venues in urban locations.
"We're delighted to say that our latest centre in Southampton has already received some excellent customer reaction. It is the first of two brand new centres we're launching in 2017 along with several planned refurbishments to our existing centres."
Southampton design details
Hollywood Bowl Southampton is the UK's newest and most high-tech bowling centre. Representing the 'new generation' of Hollywood Bowl, it includes 16 fully computerised lanes with plush seating, a new 'Hollywood Diner' restaurant concept and upgraded bar, and new décor celebrating all things Americana.
Any of the lanes can be pre booked, including the four new and exclusive VIP lanes decorated with portraits of Hollywood legends, allowing visitors to get the A-list treatment and bowl in a plush, roped off area, with bowling balls that look like giant pool balls.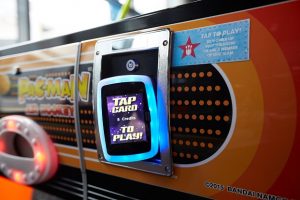 The Hollywood Diner features the same inspired design as its Cheltenham counterpart, the 2015 winner of the International Design Excellence Award. With classic booths in the diner area available for customers to enjoy freshly-made American classics, including gourmet burgers and hot dogs, desserts and shakes, the centre is not only a great place to enjoy a game of bowling, but also an entertainment haven for families and adult fun seekers alike.
Hollywood Bowl Southampton is now home to a cutting-edge amusement area, making it one of the first bowling centres in the country to offer a completely cashless play experience. In response to the growing trend for cashless facilities, customers will now be able to top up play cards and use them on the latest industry leading games.
---

About Hollywood Bowl
Hollywood Bowl is part of The Hollywood Bowl Group, the UK's leading ten-pin bowling business with 55 centres operating under the Hollywood Bowl, AMF Bowling and Bowlplex brands. Specialising in modern, high quality bowling centres, Hollywood Bowl has built a reputation for delivering outstanding family entertainment in venues that, due to their unique nature, are also aspirational leisure destinations for young adults and perfect for corporate parties and events.