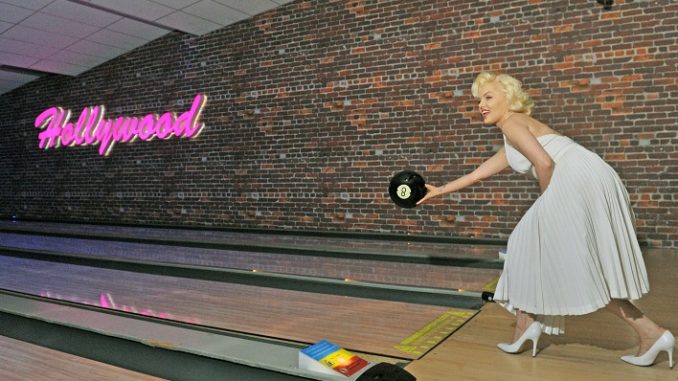 Hollywood Bowl Group has announced that it is to open its 57th bowling centre at The O2 in Greenwich, London.
Located on the site that was previously Brooklyn Bowl, the 12-lane boutique Hollywood Bowl will open in mid-June following a refurbishment programme.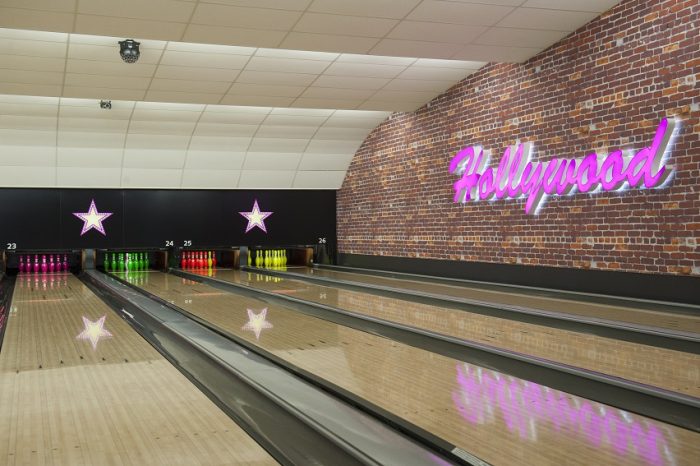 A visualization of what the centre will look like.
Steve Burns, CEO at Hollywood Bowl Group said: "The O2 is one of the UK's premier entertainment venues, with over 200 events a year, so we're very excited to be bringing a Hollywood Bowl to its eight million annual visitors.
"Our aim will be to encourage event guests visiting The O2 to join us for a bowl, a drink and a meal before or after their event; and for London residents to visit us with friends and family at other times.
"With the huge number of commercial outlets and offices located within easy reach of The O2, we're also looking forward to offering brilliant office nights out and corporate parties with a difference."
Alistair Wood, Executive VP Real Estate at AEG, who own the Entertainment District in a JV with Cross Tree Real Estate, said: "Hollywood Bowl is the UK's number one bowling operator, so we're thrilled they have partnered with us to operate what will be a new look bowling centre at The O2. The experience, innovation and professionalism they bring to bowling will further enhance The O2's reputation as the UK's premier entertainment destination."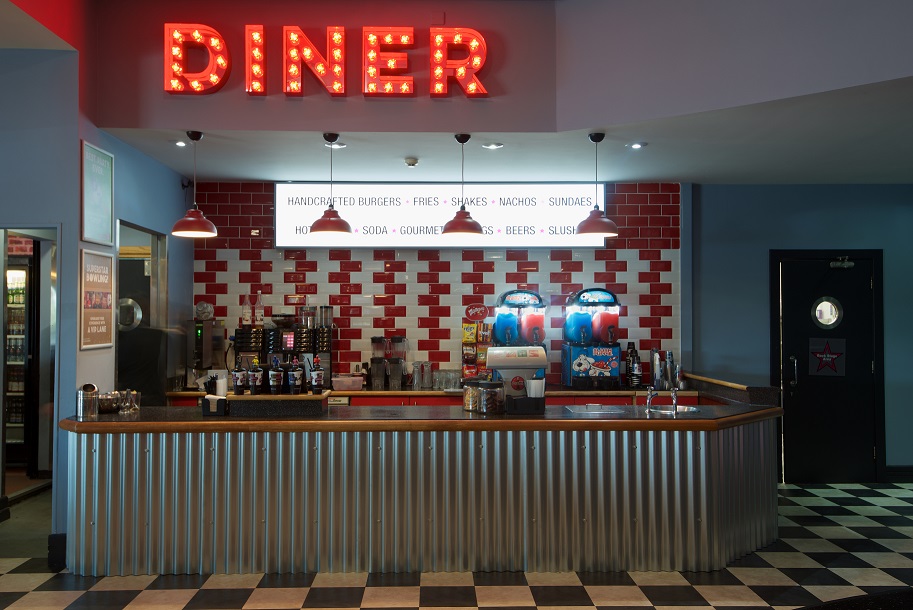 Hollywood Bowl at The O2 design details
Hollywood Bowl at The O2 will include 12 fully computerised lanes, three of which will be exclusive VIP lanes. Any of the lanes can be pre-booked.
It will also feature a 'Hollywood Diner' with décor celebrating all things Americana. Guests eating at the Hollywood Diner will enjoy freshly-made American classics, including gourmet burgers, hot dogs and shakes.
Also available will be an American pool area and two bars offering a great choice of beers, wines, cocktails and soft drinks. In addition the centre will feature a great range of leading amusement machines.

About Hollywood Bowl
Hollywood Bowl is part of The Hollywood Bowl Group, the UK's leading ten-pin bowling business with 57 centres operating under the Hollywood Bowl, AMF Bowling and Bowlplex brands.
Specialising in modern, high quality bowling centres, Hollywood Bowl has built a reputation for delivering outstanding family entertainment in venues that, due to their unique nature, are also aspirational leisure destinations for young adults and perfect for corporate parties and events.
Hollywood Bowl has modernised the customer bowling experience. Centres offer state-of-the-art booking systems, premium American diners, licensed bars, Costa Coffee outlets, leading edge amusement areas and exclusive pre-bookable VIP lanes, bringing bowling into the 21st Century.
The company employs 2,000 team members, 100 of whom are based at its central support centre in Hemel Hempstead.