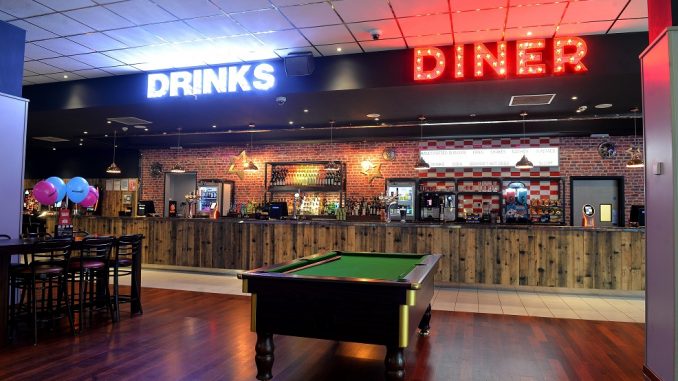 Hollywood Bowl Group, the UK's leading ten-pin bowling business, has announced that it will no longer be serving drinks with plastic straws, and will instead use biodegradable paper variants.
Customers will also be given the option to go straw free.
The paper straw roll-out, which is already under way, will see all 59 Hollywood Bowl Group centres migrate away from plastic straws by the 31st July.
The new straws are made from 100% virgin wood pulp from renewable sources, making them biodegradable and environmentally friendly.
The total number of straws being used will also fall. Unless customers specifically request them, the company has opted to only serve straws with milkshakes, cocktails and slush drinks, whereas previously, straws were automatically served with all soft beverages.
Hollywood Bowl Group Product Director, Mark Francis said: "As the UK's leading ten-pin bowling operator, we have a vital role to play in setting the standard in eradicating plastic waste.
"Our removal of all plastic straws from our 59 bowling centres across the UK marks our commitment to looking after the environment and is a change we hope to see across businesses nationwide."
George Frangeskou, Director of Global Procurement Services, Hollywood Bowl's straw supplier, said:
"The call for action in ending the use of plastic straws is one we take very seriously indeed. The importance of protecting our environment is a key strategic focus."

About Hollywood Bowl
Hollywood Bowl is part of Hollywood Bowl Group, the UK's leading ten-pin bowling business with 59 centres operating under the Hollywood Bowl, AMF Bowling and Bowlplex brands.
Specializing in modern, high quality bowling centres, Hollywood Bowl has built a reputation for delivering outstanding family entertainment in venues that, due to their unique nature, are also aspirational leisure destinations for young adults and perfect for corporate parties and events.
Hollywood Bowl has modernised the customer bowling experience. The new generation family entertainment centres now offer state-of-the-art booking systems, premium American diners, licensed bars, Costa Coffee outlets and exclusive pre-bookable VIP lanes.
The company employs 2,000 team members, 100 of whom are based at its central support centre in Hemel Hempstead.