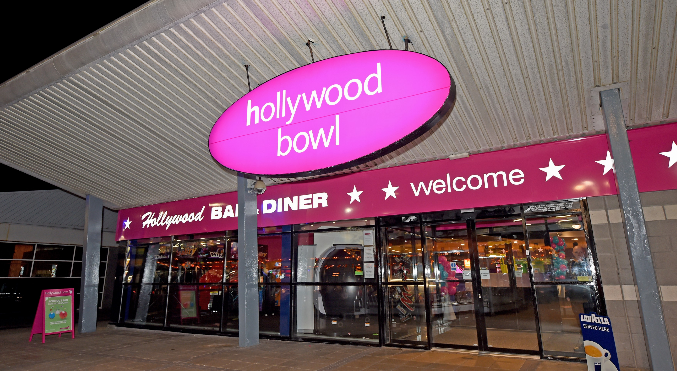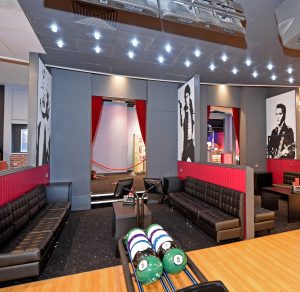 The UK's largest tenpin bowling operator, The Hollywood Bowl Group, has invested £400,000 in the refurbishment and rebrand of Bowlplex on Brighton Marina. 
Completed on the 9
th
December, the centre remained open for the duration of the project and celebrated its brand new look with a VIP event on the 19
th
January, when it officially relaunched as a Hollywood Bowl.
Steve Burns, CEO at The Hollywood Bowl Group said: "The Brighton rebrand is the fourth significant investment we've made in the Bowlplex estate since its acquisition last year, as part of our overall plan to rebrand the Bowlplex estate.
"The centre has undergone a huge transformation and we are delighted with the excellent reaction we've received from our customers."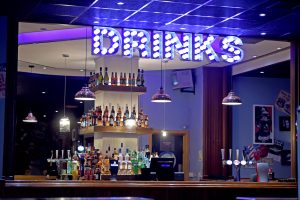 The newly rebranded Hollywood Bowl Brighton is now one of the most high-tech bowling centres in the country. The centre is a  'new generation' style of Hollywood Bowl, including 26 pre-bookable, fully computerised lanes with plush seating, four exclusive VIP lanes, a new 'Hollywood
Diner' concept and upgraded bar, with new décor celebrating all things Americana.
Visitors can enjoy freshly-made American classics, including gourmet burgers, hot dogs and shakes as well as the latest industry leading games in the new look amusements area. The centre's revamped bar serves a variety of drinks including traditional cocktails – making it an ideal
venue for night time trade. Hollywood Bowl Brighton is now perfectly positioned, not only as a great place to enjoy a game of bowling, but also as an entertainment haven for families and adult fun seekers alike.