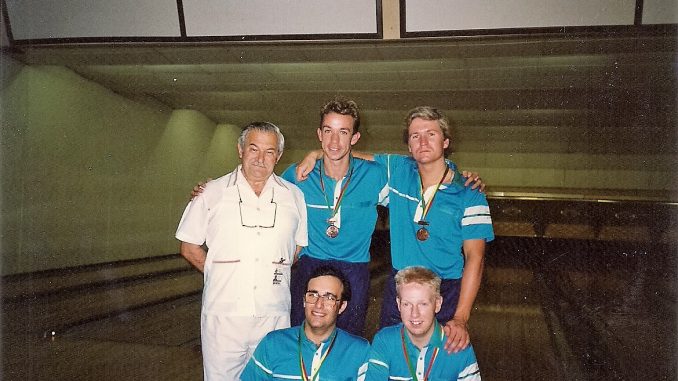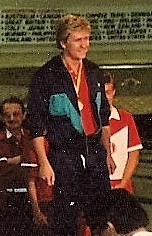 Back in 1988 Great Britain sent out eight talented young players to the Philippines for the inaugural Youth World Championships. Twenty three nations took part and we came away with some medals.
Richard Dee, Neil Walker, Cliff Dew (Photo left) and Mark Presley represented the boys team with Joanne Stammetti, Lisa Shalome, Penny Garratt and Tracy Neal making up the girls team.
First the boys grabbed a fantastic Bronze in the team event, then Cliff Dew picked up  a memorable Gold in the All events.
Thanks to Joanne Stammetti and World of Tenpin we have the report she did for the event back in the late eighties and colour photos thanks to Cliff's mum, Pat Blaber.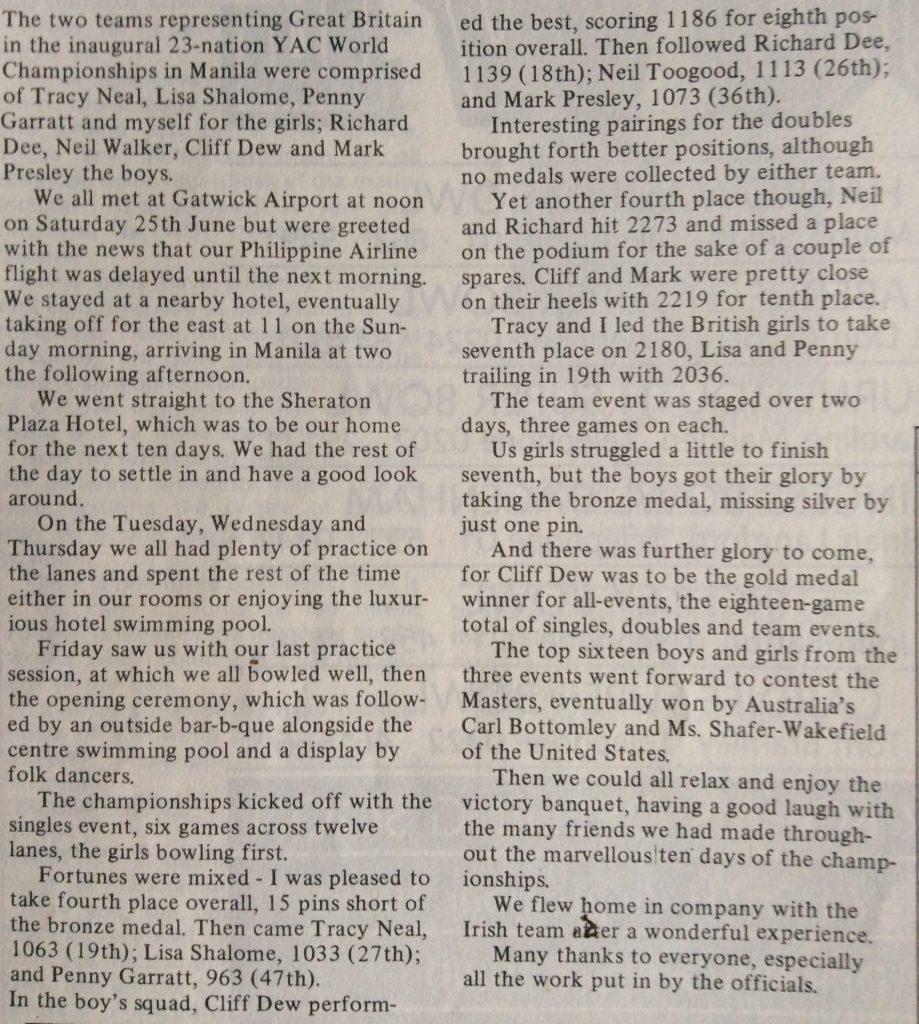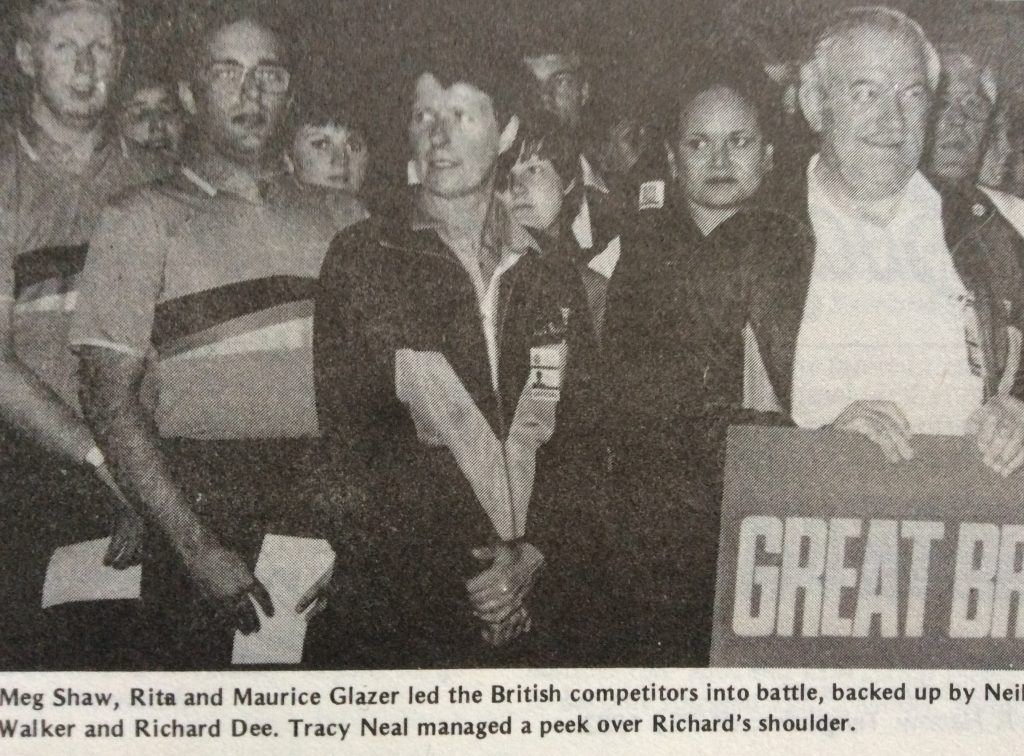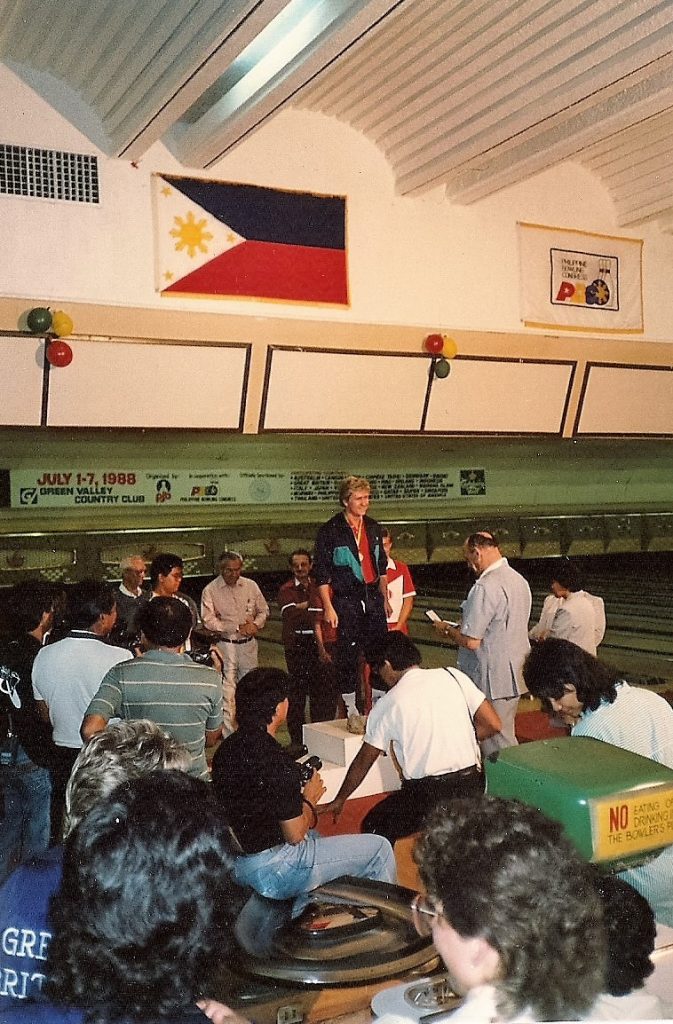 Cliff stands proud on top of the podium as World Champion