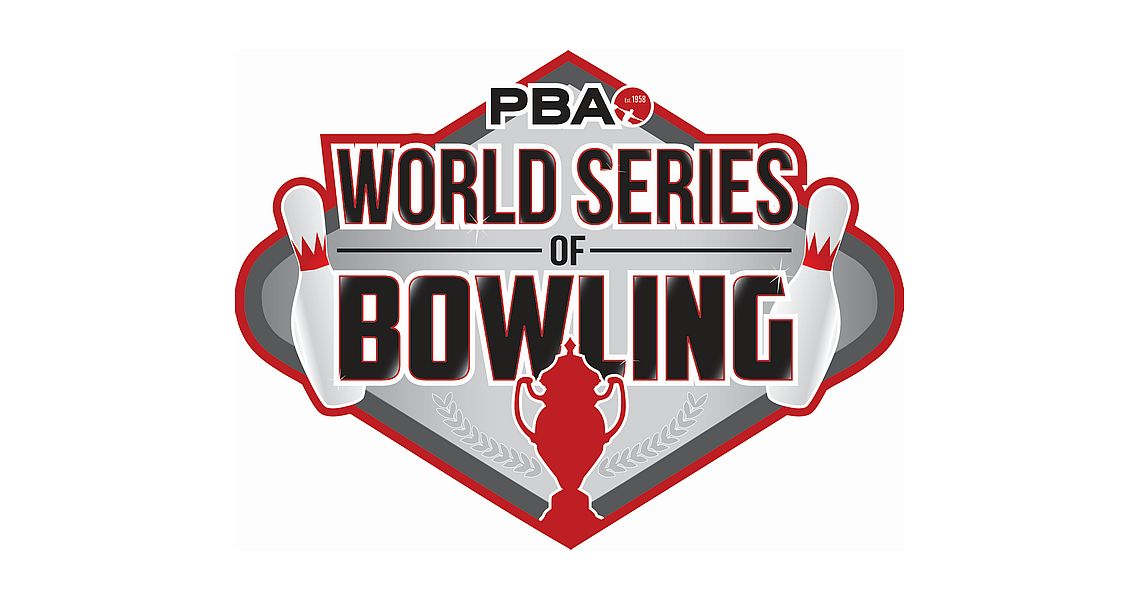 WSOB PBA title event telecasts average 15% increases year-over-year; produce highest single show rating in two years 
CHICAGO (Jan. 31, 2017) –
The Professional Bowlers Association (PBA) is riding the wave of momentum from significant viewership gains on PBA World Series of Bowling telecasts as its 'Big February' shows are set to begin on ESPN this Sunday. 
Boosted by a Christmas Day audience of more than 1 million viewers for the PBA Scorpion Championship presented by Reno Tahoe USA, the six-telecast GEICO PBA World Series of Bowling VIII presented by Silver Legacy enjoyed a 15 percent increase in viewership year-over-year to close out the 2016 PBA season on ESPN. The Christmas Day audience was the highest for a PBA event on ESPN in two years. 
The WSOB, held for the second straight year at the National Bowling Stadium in Reno, has the greatest audience reach and is the most lucrative event in professional bowling. WSOB VIII, which had competition dates Nov. 27-Dec 11, featured multiple PBA title tournaments, a purse of more than $700,000 and PBA bowlers from 23 different countries.
In addition to the viewership gains on ESPN, WSOB VIII also had strong reach and increases across the rest of the multifaceted PBA Network: 
The PBA's digital streaming service Xtra Frame, which webcast more than 100 hours of live coverage of WSOB VIII, had a 15 percent subscription increase over 2015 and a 49 percent increase in 3-day subscription passes. 

The PBA's web site, pba.com, had 142,000 unique visitors making 2.3 million page views, many following live scoring during the duration of WSOB VIII.

The PBA's official YouTube Channel (PBABowling), had more than 1.3 million views (and growing) of WSOB VIII content from a combination of highlight and full archived ESPN shows.

The PBA's social media WSOB VIII coverage and repurposed video highlights reached 6.3 million people. There were nearly 1 million WSOB-related video views on PBA Facebook alone.
The WSOB VIII's main event, the PBA World Championship, which aired live Dec. 11 and was replayed on ESPN on New Year's Day, was won by 2016 PBA Player of the Year candidate EJ Tackett. 
The other title events, which all aired live on ESPN3 and WatchESPN for the first time and on delay on ESPN, were won by Mike Wolfe (Cheetah Championship presented by PBA Bowling Challenge mobile game), Mitch Beasley (Chameleon Championship presented by HotelPlanner.com), Tommy Jones (Scorpion) and 2016 PBA Rookie of the Year candidate Francois Lavoie (Shark Championship).
The 2017 PBA on ESPN season begins this Sunday with the Main Event Terrell Owens PBA Super Clash live from Katy, Texas, from 2-4 pm EST.
The special event telecast kicks off 'Big February' for the PBA, with major championships airing live on ESPN at 1 pm EST for the following three consecutive weeks:
Feb. 12 (Barbasol PBA Players Championship)

Feb. 19 (FireLake PBA Tournament of Champions)

Feb. 26 (USBC Masters) 
Additionally, the CP3 PBA Celebrity Invitational (Friday, Feb. 17) and the live World Bowling Tour Finals (Feb. 26 following the Masters), fill out ESPN's PBA coverage in February.
All PBA programming on ESPN is simulcast on ESPN3.com and WatchESPN. PBA Xtra Frame will cover all of the major championship action from qualifying to the finals live for subscribers. Go to pba.com or xtraframe.TV for information.
About the PBA
The Professional Bowlers Association (PBA) is an organization of more than 3,200 of the best bowlers from 27 countries who compete in PBA Tour, PBA International Tour, QubicaAMF PBA Regional Tour, PBA Women's Regional and PBA50 Tour events. The PBA is in its 58th consecutive year of nationally-televised competition, reaching bowling fans around the world who follow PBA activities through the PBA Network which includes Xtra Frame, the PBA's exclusive online bowling channel, ESPN and CBS Sports Network, and the PBA on Facebook, Twitter and YouTube. PBA sponsors include Barbasol, Brunswick, Ebonite International, GEICO, Grand Casino Hotel & Resort, HotelPlanner.com, MOTIV, 900 Global, PBA Bowling Challenge Mobile Game, QubicaAMF, South Point Hotel Casino and Spa, Storm Products and the United States Bowling Congress, among others. For more information, log on to
www.pba.com
.