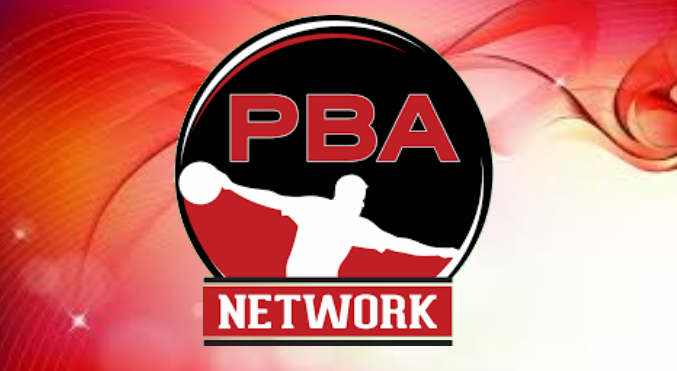 FANS INVITED TO EXPERIENCE BOWLING AT ITS BEST AT PBA WSOB IX
For bowling fans, it doesn't get any better than attending the ultimate bowling event – the GEICO PBA World Series of Bowling IX, and thanks to PBA's presenting sponsor, Eldorado Reno Properties, two
Ultimate WSOB Fan Experience Packages will make the adventure easy and affordable.
For those who would like to watch the world's greatest bowlers compete for nationally-televised titles in the sport's premier showcase Nov. 17-19 at the National Bowling Stadium in Reno, the Ultimate Fan Experience packages will provide participants with lodging, transportation to-and-from the airport, and VIP seating for all of the TV finals. Options include a two-night "Strike" package and a three-night "300 Game" package. Prices depend on the accommodations each fan prefers, but the basics of each package include the following:
STRIKE PACKAGE (starting at $200)
●
Two (2) nights' accommodation at Silver Legacy Resort & Casino.
● Two VIP tickets to all ESPN shows including the PBA World Championship.
● Round trip transportation to and from the Reno-Tahoe International Airport and Silver Legacy.
300 GAME PACKAGE (starting at $340)
●
Three (3) nights' accommodation at Silver Legacy Resort & Casino.
● Two VIP tickets to all ESPN shows including the PBA World Championship.
● Behind the scenes tour of PBA Player Services Trucks and ESPN Production Truck.
● Official autographed PBA Tour bowling pin.
● Round trip transportation to and from the Reno-Tahoe International Airport and Silver Legacy.
To enroll in the GEICO PBA World Series of Bowling Ultimate Experience Fan program, visit:
www.pba.com/tickets
.
JASON BELMONTE LEADS 2018 DHC PBA JAPAN QUALIFYING LIST
Jason Belmonte
is
the leader on the combined PBA Tour-World Bowling Tour points list that will determine the 11 exempt players who will be invited to compete in the 2018 DHC PBA Japan Invitational in January as the PBA Tour heads into its final three events of the year.
Belmonte, with victories in the Barbasol PBA Players Championship and USBC Masters as well as the PBA International-WBT Storm Lucky Larsen Masters in Sweden, has compiled 110,432 points for a comfortable lead over
Marshall Kent
(60,950 points).
Anthony Simonsen
is third at 42,144 and
EJ Tackett
, who is automatically exempt as the defending DHC PBA Japan Invitational champion, is fourth. Qualifying points for the DHC Japan event are awarded on PBA Tour and WBT events that are open to all PBA members.
Tackett plus the 10 other points leaders will receive invitations to the event. DHC, as the tournament sponsor, will invite five additional players of its own choosing. They will join 16 Japanese players in the 32-game match play event.
There is still ample opportunity for players to qualify. Events remaining on the 2017 schedule include the WBT Thailand, Sept. 30-Oct 6; U.S. Open, Oct. 27-Nov. 1, and the multi-event GEICO PBA World Series of Bowling IX, presented by Eldorado Reno Properties, Nov. 7-19 in Reno.
As of September 15, the 2017 PBA-WBT points leaders include:
1, Jason Belmonte, 110,432.
2, Marshall Kent, 60,950.
3, Anthony Simonsen, 42,144.
8, Jesper Svensson, 26,856.
10, Chris Barnes, 24,250.
11, Martin Larsen, 23,730.
12, Francois Lavoie, 22,905.
13, Bill O'Neill, 20,980.
14, Jason Sterner, 20,725.
15, Josh Blanchard, 20,175.
17, Stuart Williams, 19,543.
18, Tom Daugherty, 18,945.
19, Tom Smallwood, 17,350.
20, Cameron Weier, 17,015.
APPLICATIONS BEING ACCEPTED FOR 2017 TONY REYES COMMUNITY SERVICE AWARD
The PBA is now accepting nominations for the 2017 PBA Tony Reyes Community Service award, named in honor of the late PBA Tour player in recognition of his service to the bowling community. The award recognizes a current PBA member who performs extraordinary community service over the course of a PBA Tour season. To be eligible, the nominee must be a PBA member in good standing.
Reyes, a popular PBA Tour titlist, died in late September 2012 of injuries sustained in a traffic accident near his home in San Bruno, Calif.
Past winners of the award have been
Parker Bohn III
of Jackson, N.J., in 2013 for
his work primarily with two charitable endeavors he established – the Striking Out Sandy fundraiser and his annual Parker Bohn III Scholarship Tournament;
Missy Parkin
of Laguna Hills, Calif., in 2014,
for her work in organizing the Baby Reesa Foundation fundraiser which supports families with children born with Krabbe Disease;
Ed Godbout
of Felton, Calif., in 2015,
for establishing several charitable initiatives in Reyes' name including the Tony Reyes Memorial Scholarship and the Tony Reyes Memorial Youth/Adult Doubles Tournament, and
Rhino Page
of Orlando, Fla., in 2016,
for his involvement with the Thomas Cacioppo family in New York in raising more than $225,000 to combat the debilitating digestive tract disorders Crohn's and Colitis.
WISEMAN'S SIXTH ANNUAL SCHOLARSHIP TOURNAMENT SET FOR OCT. 7-8
Twelve-time PBA Tour champion
Danny Wiseman
of Baltimore will conduct his sixth annual Danny Wiseman Youth Scholarship Tournament Oct. 7-8 at AMF Country Lanes in suburban Baltimore.
Since its inception, the PBA Hall of Famer's scholarship event has distributed more than $90,000 in college scholarship money. This year's event will add another $25,000 to that total.
PBA REGIONAL UPDATE: TACKETT WINS IN TROY, OHIO
EJ Tackett
of Huntington, Ind., defeated
Graham Fach
of Canada, 279-237, to win the PBA Rex & Griffin Bigelow Memorial/M & D Blacktop/BW3's Central Open presented by Hammer at Troy Bowl Sunday for a $5,000 first prize and his sixth PBA Central Region title.
In the semifinal match, Fach downed
Chris Via
of Springfield, Ohio, 265-247, to advance to the championship match.
AJ Johnson
of Oswego, Ill., started the finals by eliminating
Matt Sanders
of Evansville, Ind., 267-206, but then lost to Via, 270-245.
The tournament was dedicated to PBA Regional competitor Kyle Bigelow's father, Rex, who died of leukemia a few years ago, and to Griffin Bigelow, Kyle's infant son who died from heart complications when he was 6 months old.
●
Jakob Butturff
of Tempe, Ariz., posted a 7-0-1 match play record and knocked down 3,964 pins Sunday to win his 11th career regional title in the PBA Ken & Kathy Fowler Auto Centers Open at Yokayo Bowl in Ukiah, Calif.
Butturff, who earned $2,000, defeated
PJ Haggerty
of Roseville, Calif., by 303 pins for his second win of the year after a PBA-record nine regional victories in 2016. Haggerty had a 5-3 match play record and 3,661 total pins for his 16 games including match play bonus pins.
In the companion PBA50 Open,
Derek Gregory
of Chowchilla, Calif., went 7-1 and knocked down 3,575 total pins to top
Craig Miller
of Tracy, Calif., by 92 pins for his second PBA50 West Region title.
● The PBA Regional calendar for the Sept. 22-24 weekend includes the PBA/PBA50 Millsboro Lanes Doubles in Millsboro, Del.; the Florence Bowling Center Central Open in Florence, Ky.; the PBA50 Rocky Mount South Open at Rocky Mount (Va.) Bowling Center; the Liberal Kansas Southwest Open at Ayr Lanes; the PBA and PBA50 Mockingbird Lanes doubleheader in Omaha, Neb., and the PBA West/Northwest TSI Inc. Open presented by Onsite Express at Paradise Lanes in Tacoma, Wash.
● The PBA Regional schedule for the Sept. 29-Oct. 1 weekend includes the PBA50 Mel Westrich Memorial Central/Midwest Open at Delphos Recreation in Delphos, Ohio; the PBA50 Spartanburg South Open at Paradise Lanes in Spartanburg, S.C., and the Killeen Southwest Open at Hallmark Lanes in Killeen, Texas.
● For complete PBA Regional schedules, rules and entry information, visit pba.com, open the "schedules" tab and click on PBA Regional Tours to find the event(s) in your area…and remember, you can follow "live scoring" for all PBA Regional events on pba. com (easily accessible for Apple device users using the new PBA app).
QUICK NOTES
● Fun Fact:
Did you know
that for the 22 events held during 2007-08 PBA Tour season, there were 10 titles won by players age 40 and over, and the average age of the winners was 36.5 years? In 2017, through 20 events, there have been zero titles won by players 40 and older…and the average age of the winners is 28.15 years.