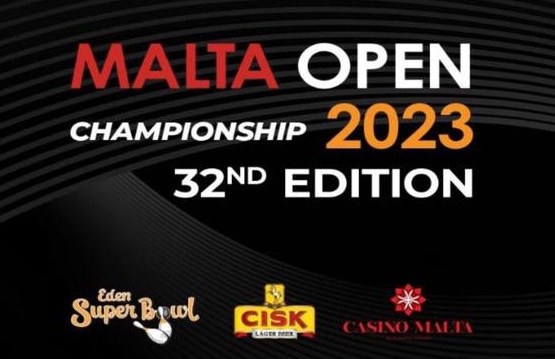 Happening between the 31st May and 5th June 20223 at the Eden SuperBowl in St. Julians, Malta
The Malta Open is back again and a fantastic 130 bowlers from multiple nations listed to compete for one of Europe's coverted International titles and won by some of the greats of the past including, Paul Moor, Dom Barrett, Stu Williams, Martin Larsen, Chris Vandamme, Tore Torgersen on the mens side and Kirsten Penny, Martina Beckel, Sue Abela, Kamilla Kjeldsen, Ghislaine Van der Toll and Linda Haglund to name just a few. See the full list here
The SuperBowl is Malta's only 18 lane facility and has been around since 1988. Situated in St. George's Bay the facility is a stones throw away from the nightlife and entertainment capital of the country. It has also had a major change to layout and will be the last Open in this venue with new centre, located upstairs, ready for 2024.
Reports
There is 130 names in the list for 2023 but one name smacks you in the face when you look at the list. England's PBA legend and UK Hall of Famer Dominic Barrett will be in Malta. A previous winner of the event before the American stardom and also doing some coaching on the island during the visit. Lot's of other good bowlers from many countries again in this very popular European event and the truth as always is, anyone could win but they may have to go through Dom first.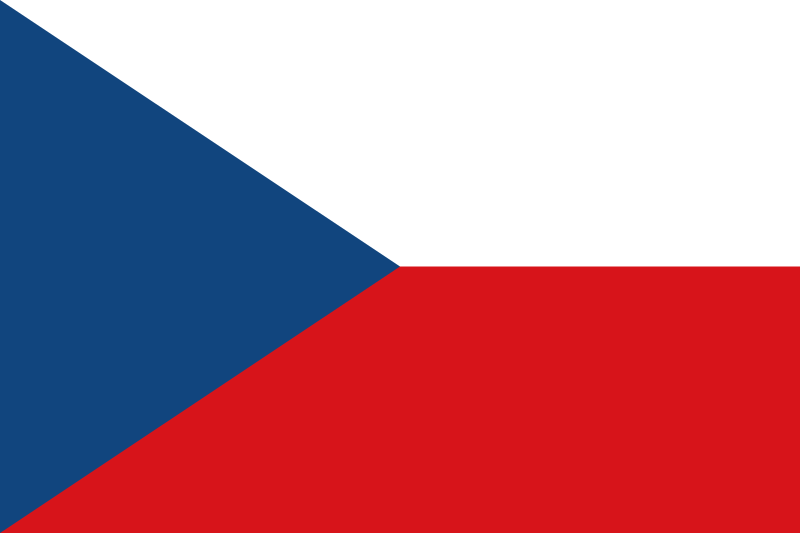 Lukas Czechs in at the top
Two days in and 8 squads in the bag saw Lukas Jelinek from the Czech Republic landing in the top spot with a fine 2930 over 12 games. Slovakia's David Barak in second place with 2896 and third to England's Lee Cocker with 2805.
Others flying high early on included Germany's Bodo Konieczny in 4th, England's Dom Barrett in 5th and Malta's Nicolas Muscat in 6th.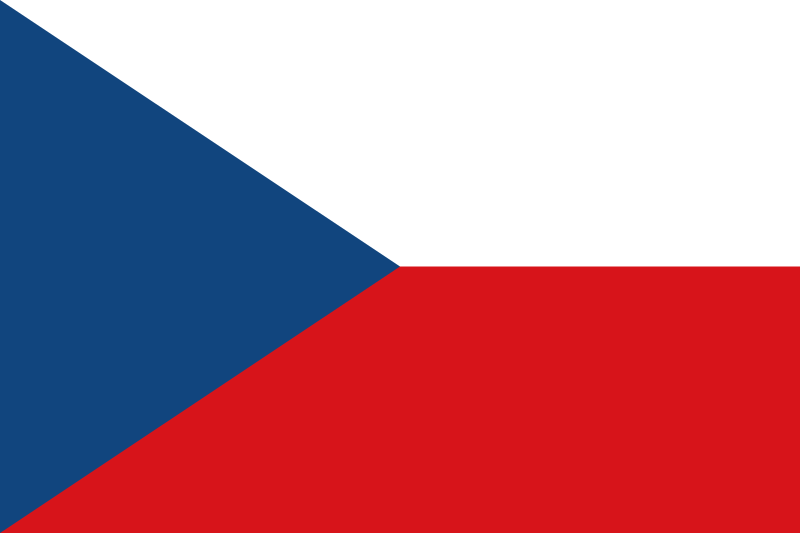 Czech mate for Jelinek but watch out for the kids
As qualifying ended there were no major changes at the very top and Lukas Jelinek top with 2930 and David Barak in second with 2896. The big moves thiugh came from the young Malteasers Nicolas Muscat into third with 2849 and Kayden Lagana in 4th with 2827.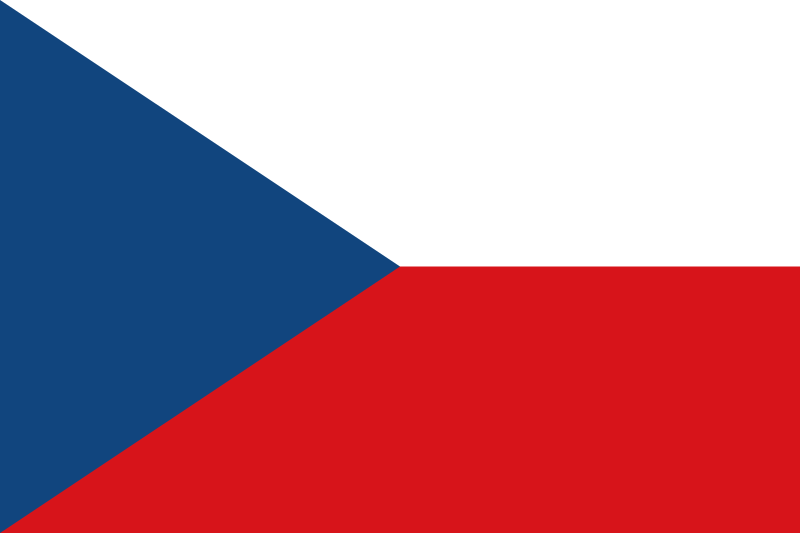 Final Stage 1
Another Czech on top in the final step 1 as Tomas Vacek fired 288,227,217 and 257 for 989 (247) to lead the field into the next round. Second was England's Daniel Davies with 974 tied with Italy's Luca Micciche. and Sue Abela next up with 935. Also through were Philipp Gladigau, defending champ Vanessa Timter, Nicolas Mallia, Radovan Uher, Vaclar Rac, Matthew Magro, Matej Vojkovsky and Chris Fenech.
Results
Results will appear on the Official website here during the event
FINAL STAGE 6 – GRAND FINAL:
https://youtube.com/live/lcngWyJRbmk?feature=share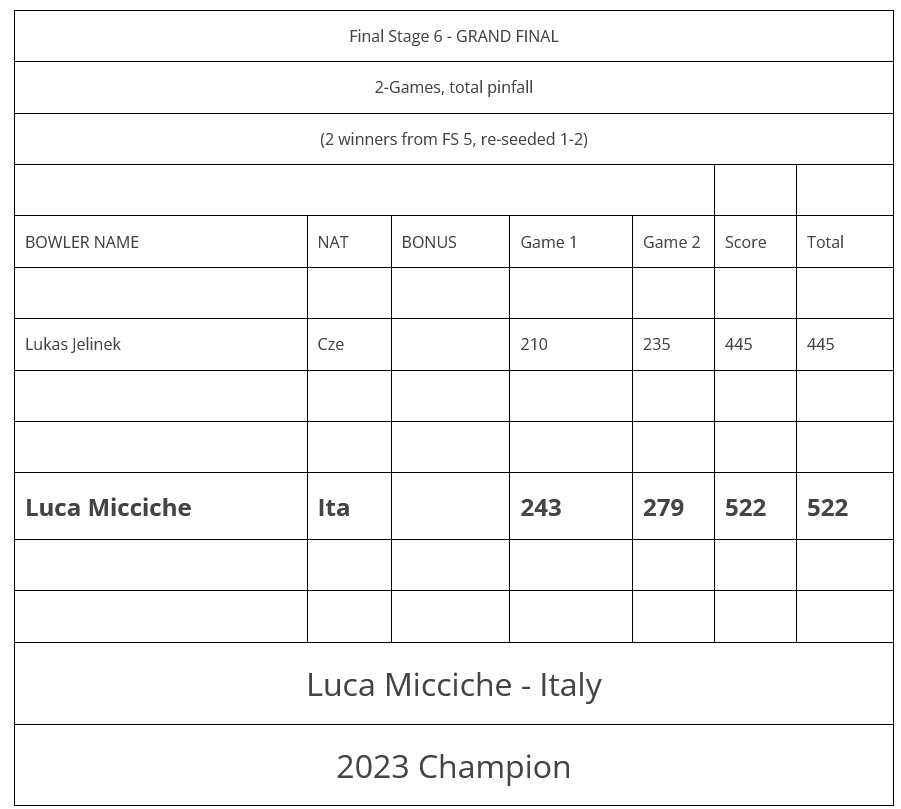 FINAL STAGE 5 – SEMI FINALS:
https://youtube.com/live/7oU_cFFF4vs?feature=share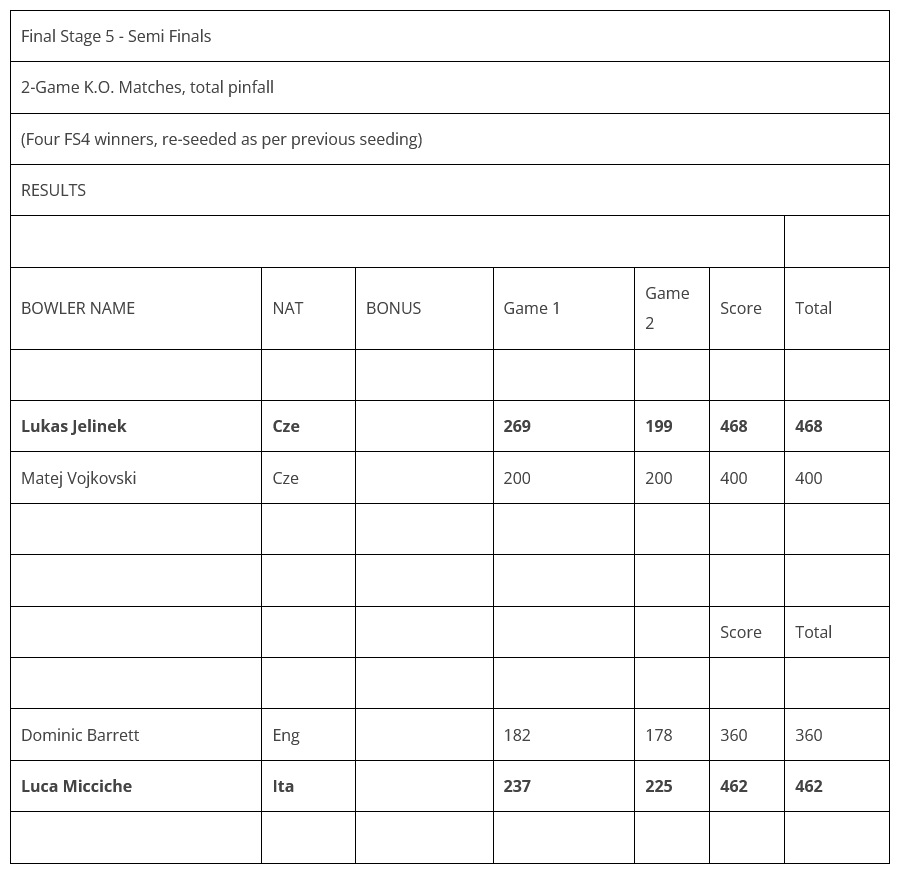 FINAL STAGE 4 – QUARTER FINALS:
https://youtube.com/live/l1WnlfBK3ak?feature=share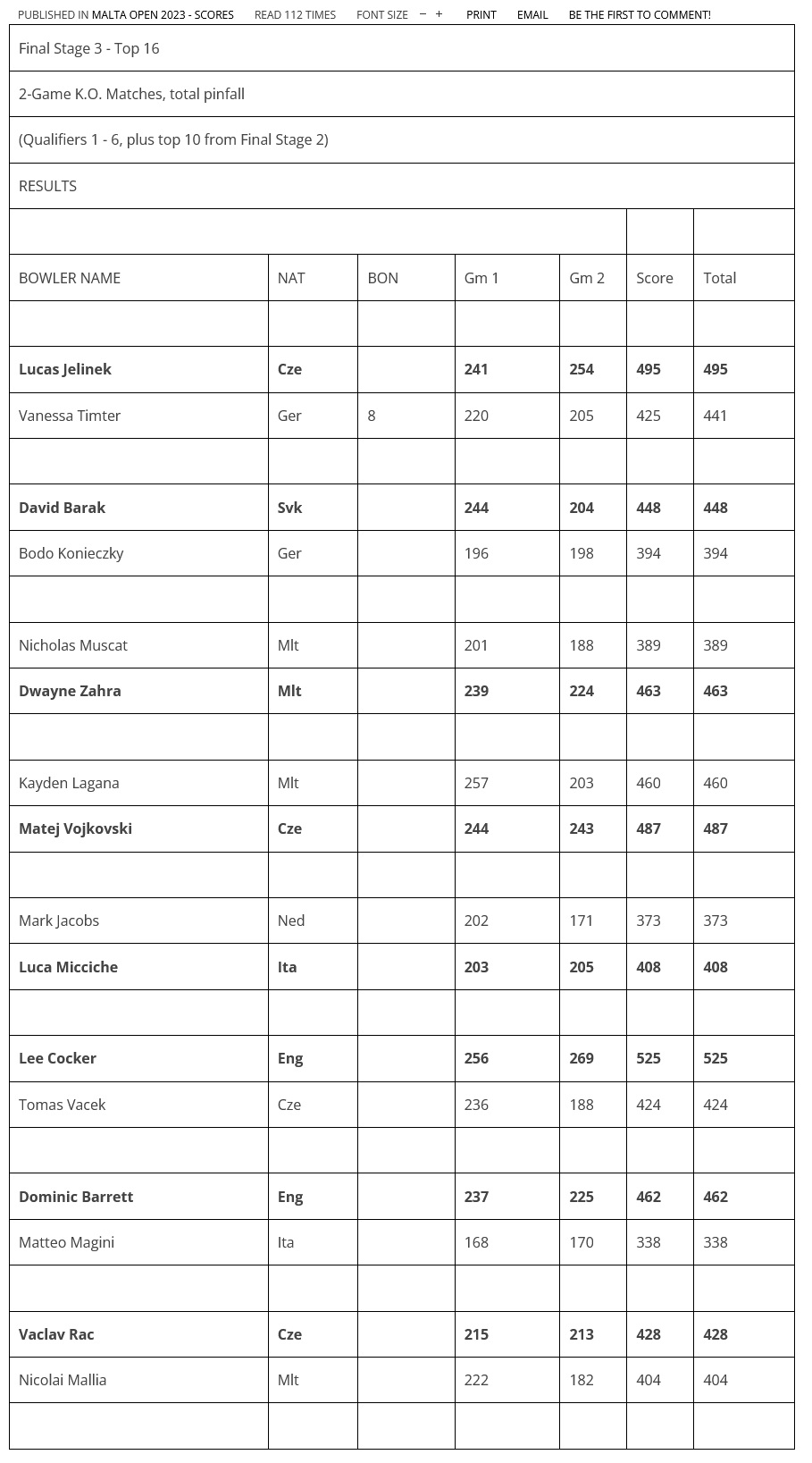 FINAL STAGE 3: The top 16
https://youtube.com/live/LgcuHkntjFA?feature=share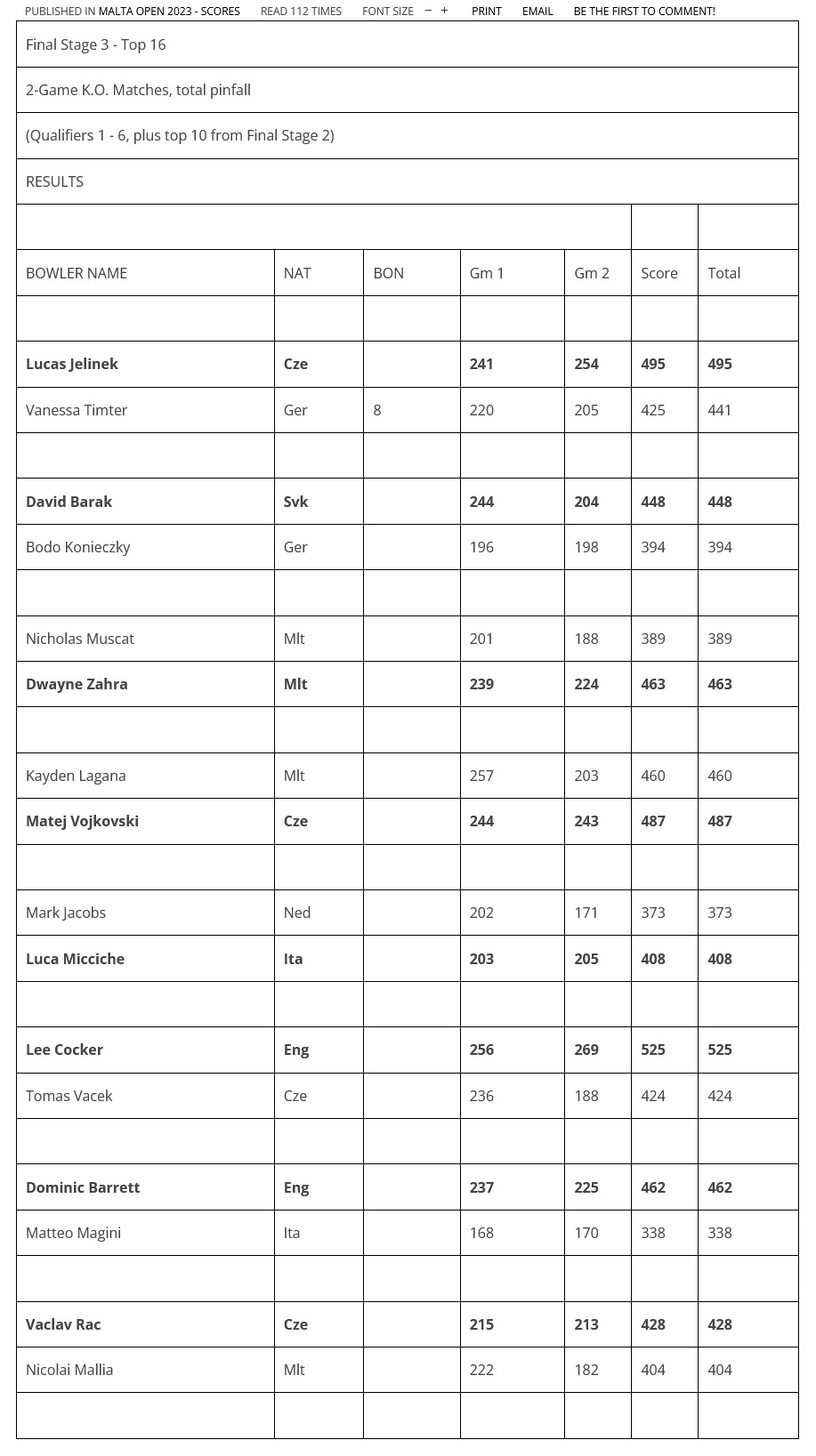 FINAL STAGE 2: 18 bowlers (positions 7 – 12, plus 12 from Final Stage 1)
https://youtube.com/live/jzUSzdbMXhE?feature=share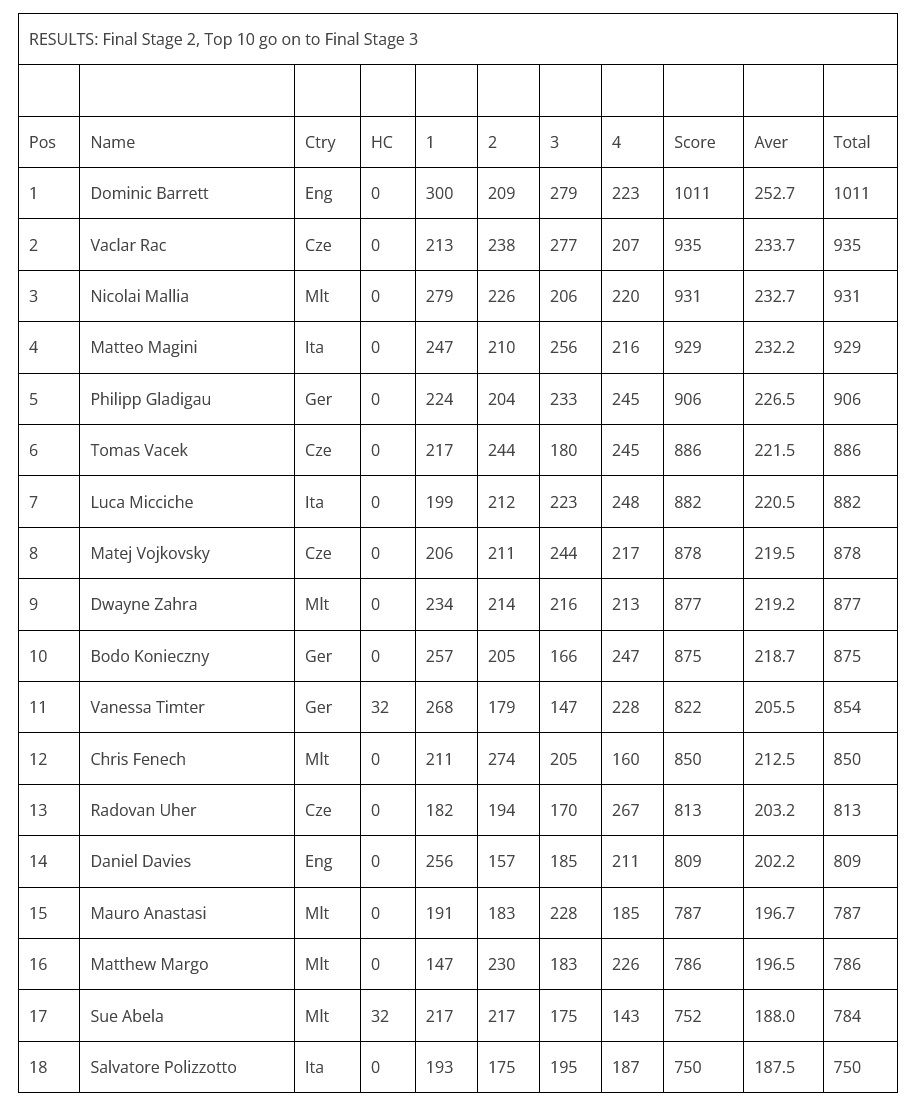 FINAL STAGE 1: 24 bowlers (qualifying positions 13 – 36)
https://youtube.com/live/1Gw26xXHG70?feature=share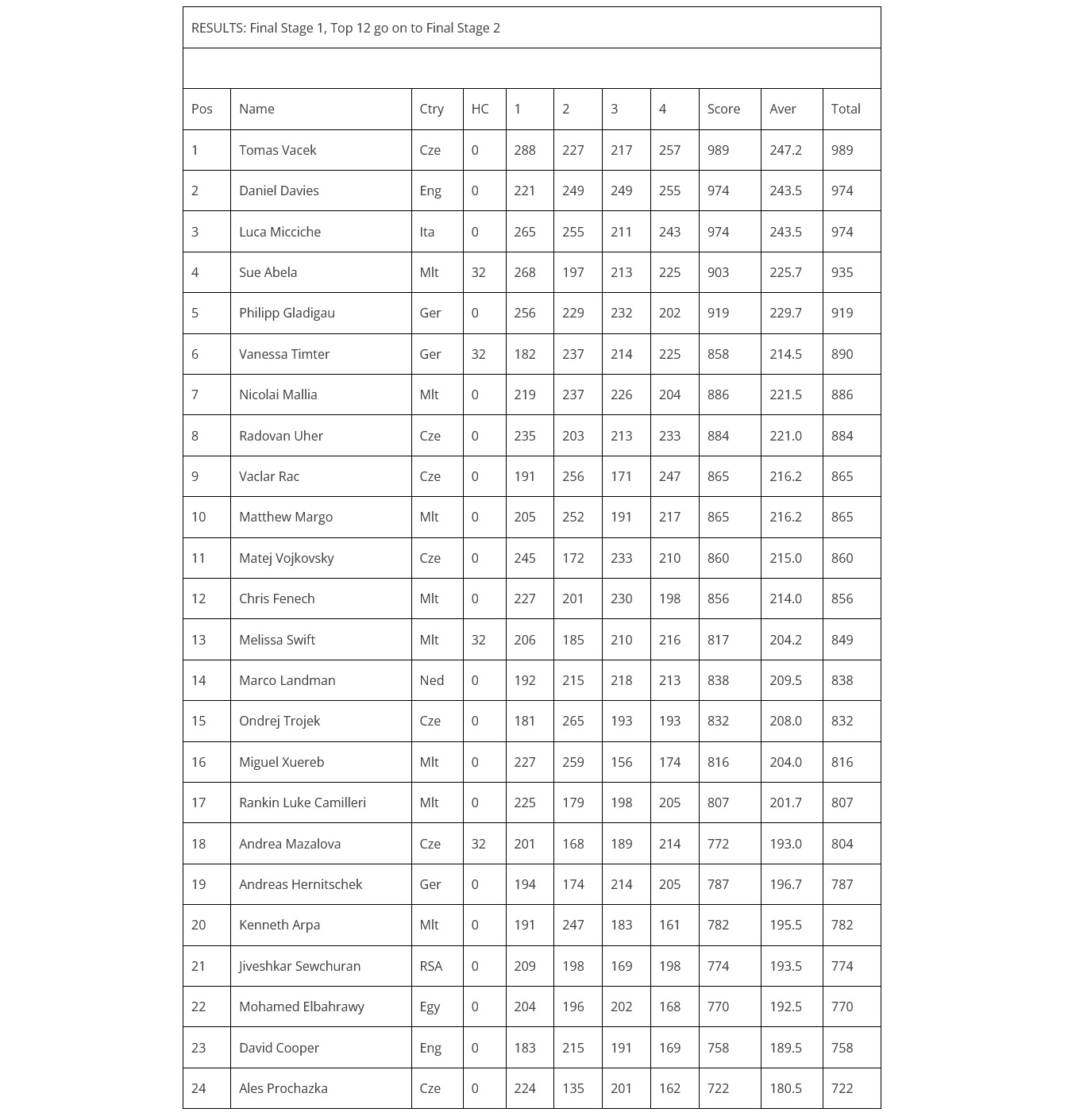 Qualifying

---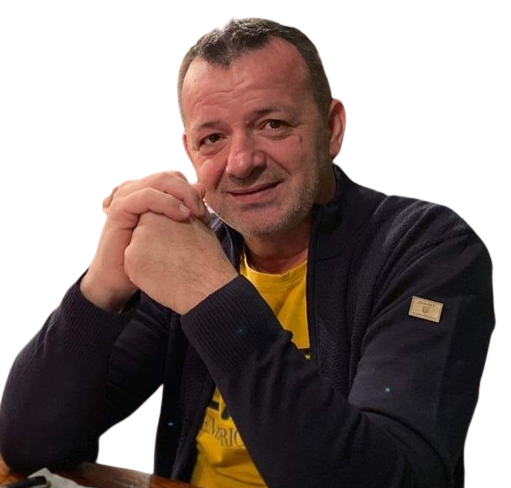 Live Streaming Schedule
BSi HD Livestream and Rick Vogelesang are back again in 2023 that as always will include commentary from Rick and guests.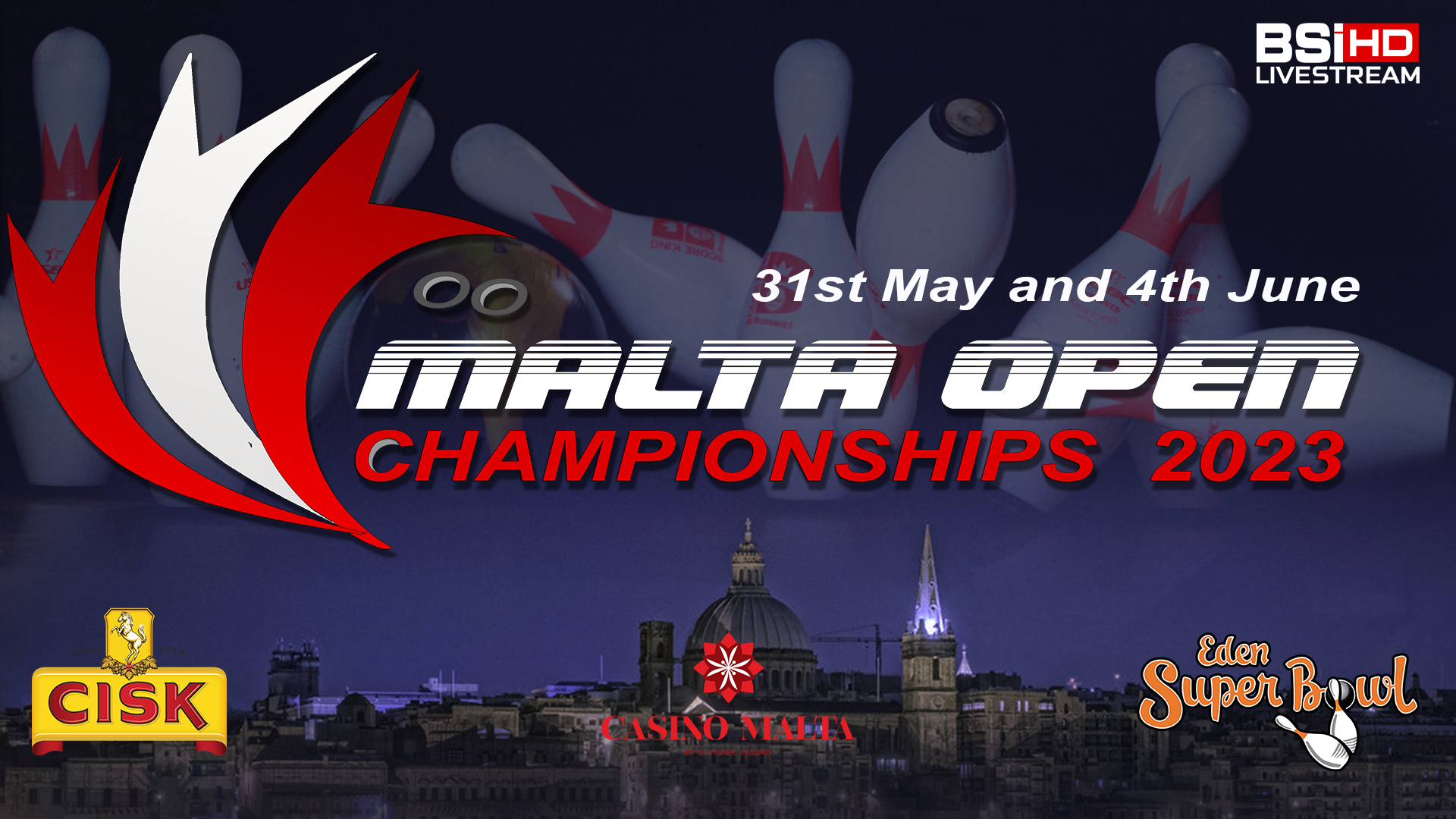 QUALIFYING ROUNDS:
https://youtube.com/live/nIw5qEvbWR4?feature=share
https://youtube.com/live/zfYDVcqfBuU?feature=share
https://youtube.com/live/Iv7CJ9vinL0?feature=share
https://youtube.com/live/QEMI6NNPodg?feature=share
https://youtube.com/live/GtK1R_dTzBo?feature=share
https://youtube.com/live/LdFoDU4GBIQ?feature=share
https://youtube.com/live/JrbuNbZveL4?feature=share
https://youtube.com/live/XMX8lSzFXZw?feature=share
https://youtube.com/live/djil5Dbx52c?feature=share
https://youtube.com/live/LJj-oYRpd_s?feature=share
https://youtube.com/live/6QySLfDzpSc?feature=share
https://youtube.com/live/OQb3Jx0h0ZU?feature=share
https://youtube.com/live/XjUNb1M_r70?feature=share
https://youtube.com/live/zWrdGgdTOys?feature=share
https://youtube.com/live/DGxYz_MqLz0?feature=share
DESPERADO SQUAD:
https://youtube.com/live/YpZAehJ6lA0?feature=share
FINAL STAGE 1: 24 bowlers (qualifying positions 13 – 36)
https://youtube.com/live/1Gw26xXHG70?feature=share
FINAL STAGE 2: 18 bowlers (positions 7 – 12, plus 12 from Final Stage 1)
https://youtube.com/live/jzUSzdbMXhE?feature=share
FINAL STAGE 3: The top 16
https://youtube.com/live/LgcuHkntjFA?feature=share
FINAL STAGE 4 – QUARTER FINALS:
https://youtube.com/live/l1WnlfBK3ak?feature=share
FINAL STAGE 5 – SEMI FINALS:
https://youtube.com/live/7oU_cFFF4vs?feature=share
FINAL STAGE 6 – GRAND FINAL:
https://youtube.com/live/lcngWyJRbmk?feature=share
Find us on Facebook here and the official website here