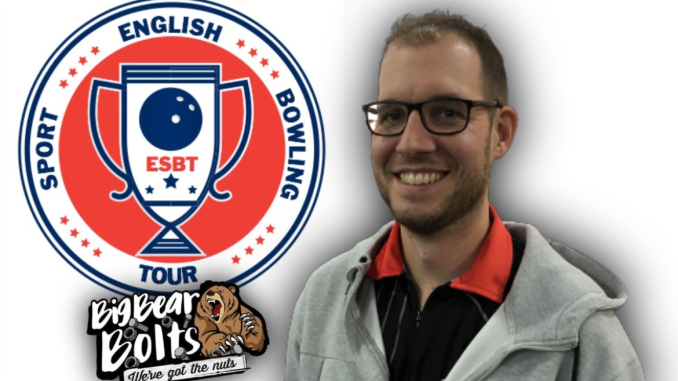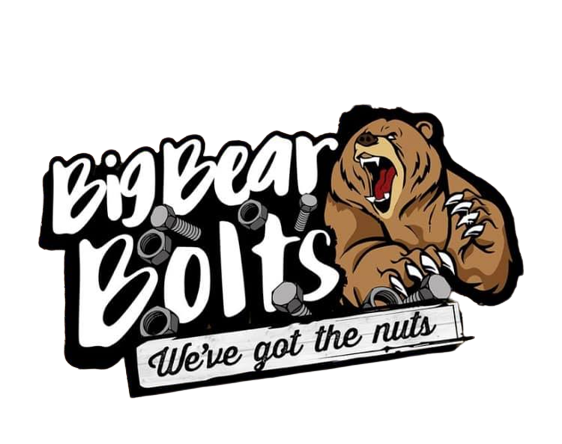 The third stop of the 2023 English Sport Bowling Tour sponsored by BigBearBolts rolls into Barnsley for the first time this weekend and sees 118 talented national bowlers in the field.
The pattern being used for the stop is Kegel Autobahn with the tournament team stating " We think that bowling is a journey not just in age groups but a massive learning journey too! Learning about patterns, ball roll, axis tilt… surface , pressure, targets and soooo much more. Managing expectations is a big one."
Live Stream here
---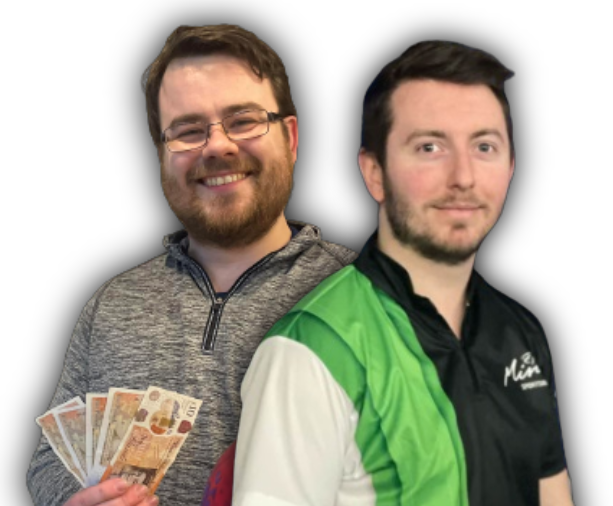 Reports by Daniel Bonfield (aka Basher)

The first two winners of 2023, Hadley Morgan and Adam Cairns are both in the Barnsley field with the other 116 including a strong number of title challengers. Squads start on Saturday….
Before we get into it… if you've been living on planet zog and don't know anything about the Sportbowling tour, then let me give you a brief and highly inaccurate account of its history and purpose.
The main driving force – and I hope the others involved won't mind me calling him out, after all he has won awards is Lee Chatfield. I think it started up in 2016 and it's grown and grown and now we're at Barnsley with 119 entries, live streaming and brackets running along side the main tournament. The aim is to provide sport bowling in quality centres which will test the best and educate the rest and help them understand the areas of their game that they need to work on to improve. It also hones the skills of Team England bowlers and helps them prepare for International Tournaments. It's not a competitor of the BTBA Tour of events… both can run alongside each other.
When I ran the BTBA Tour I thought of the "tour" as something bowlers played to get experience and confidence before moving onto the SportsBowling tour. I even was planning as using the BTBA Tour events much like PBA regionals – where bowlers would win free entries to the sportsbowling tour or qualifying for a sports tour event. Perhaps that something Chatters and Paul Loberman, the current Tour Manager might want to work towards in the future.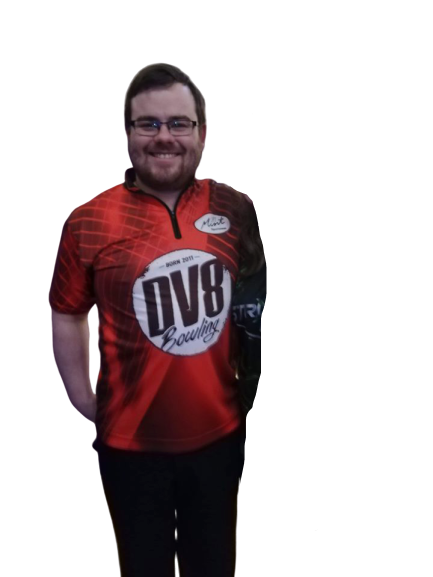 Anyway to the action….
English Sportbowling Tour Stop 3 at Barnsley – the first 39 bowlers out of a total 119 players took to the lanes on Saturday – 15/4. This early squad I've heard is the one to play as the winners from the first two Stops (Stroud & Shipley) have come from the "early" squad. The Pattern for this stop was "Autobahn" or as it's known for this event "AutoBahnsley" – its 42ft at 2.44:1 – some would say an easy pattern for the Sport bowling tour !
The early pace was set by Adam Cairns, who's looking to make it back to back wins after winning stop 2 at Shipley. Cairns shot 1839 for his 8 a 229 average.. … and that was with a grizzly 150 in game 5. Adam said afterwards… H'way man, fog on the tyne down at Byker Grove… or some incomprehensible Northern Gibberish. I honestly don't know what language they speak up there, but it aint the queens that's for sure.
In 2nd is the Duke… No not Norm…but Myles Duke who shot 1709 a 214 average. Top Lady was one of Yorkshire's own Katie Jowsey on 1660 sitting in 4th overall.
We moved into the 2nd squad of the day, the early morning Sunday Squad.. a squad full of big hitters and plenty of lefties…
Big numbers were posted from this squad… perhaps it was the thought of a dreaded YOGI award hanging over their heads that spurred them all on.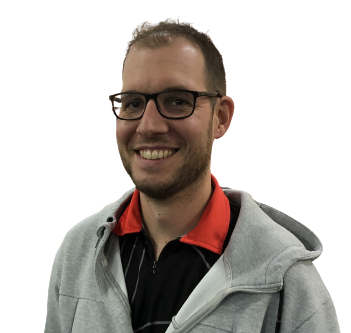 He's an oldish fella now but Paul Moor put together a decent block with 1775 a 221 average. Another leftie Jamie Bottomley, now with a considerable amount of silver in his barnet shot a decent 1838 a 229 average. Then pushing Saturdays leader Adam Cairns down into 3rd was lefty two handed and serial Purple Hamster abuser Ben Robinson on 1903 a 238 average – I love Ben's game. I'm a big fan… He's a nice kid as well. But taking top spot and opening his special can of "rinse" was the Porridge – Chris Oates. Oates banged in a 1910 block a 239 average.
In between the squads Sportbowling supremo Lee "Mr TV" Chatfield took some time out from doing whatever it is that he does to present a special award to the Junior bowlers who won 2 bronze team medals and 1 individual Bronze at the recent European Youth Championships. These kids have been testing themselves on the sportbowling tour as preparation for the championships and it paid off, returning home with 3 medals – Well done to all them on a great achievement.
Next up was the afternoon squad – could anyone get close to Porridge's number. We had Brandon Roberts, Pistol Pete Stevenson, Thurlby, G'won on My Lee Cocker, Leon Devlin and the BIG GRIZZLY Gav Greaves all more then capable of challenging.
But none these twirlers could get to the number posted from the early squads – maybe they just weren't up to it… maybe… but other factors could come into play. Especially on these tough patterns the players you're following has an impact… and I pity those following me, coz I was spraying it around like I was at a bukkake party.
I think Connall Mair was the highest placed bowler from the late squad finishing in 6th place on 1727 a 216 average. Brandon Roberts finished in 9th. This squad did produce the highest score for a lady – Vicki Harmon and her Therapeutic lacrosse ball posted 1665 with bonus to finish in 12th… if you have an ache and pain she will treat you to a session on her ball… I told her I had groin strain but she didn't want her lacrosse ball going no where near that.
The best moment of this late squad was Leon Devlin missing a 5 pin… luckily no one was stupid enough to do all that hand in the air nonsense when someone goes for a 5 pin… If there was one person you don't do that to it's Leon…
So it was OATES for the win ! with Ben Robinson in 2nd and Adam Cairns in 3rd…
Well done to Chris a stella performance and a nice wedge of cash in his back burner.
This year Big Bear Bolts are running "brackets" at each event – what's a bracket ?
A bracket is a knockout competition run within a league or tournament. Generally 8 bowlers but can be more, randomly selected. Game 1 scores are used for a head to head battle. 1v2, 3v4, 5v6 & 7v8, the winners of those first games go through to round 2 where the second game scores are used. The winners of 1v2 & 3v4 play each other the winner of this making the final. The same happening at the bottom of the draw. The final uses the third game score. Entry fee is £5 with the winner winning £25, and £10 for the runner up.
A few players took the "bracket" opportunity either to back themselves in a bracket or even back another bowler – yes you can make money on the back of others bowling.
Brackets is a bit of learning curve for bowlers in this country – but you can actually make money from them sat at home on a sofa… you message Stu England from Big Bear Bolts Brackets ping him over some money and back someone bowling.
So get this …. The Brackets paid out, at this tournament alone £3,125 !!! there were 82 different winners – and remember some of them winners might not have even been bowling. They could have backed a bowler.
So remember next time a sports bowling tournament is happening, take a look at the squad list see a bowler you think might rinse it up (obviously not me), contact Big Bear Bolts Brackets ping him some cash and back your horse… so to speak.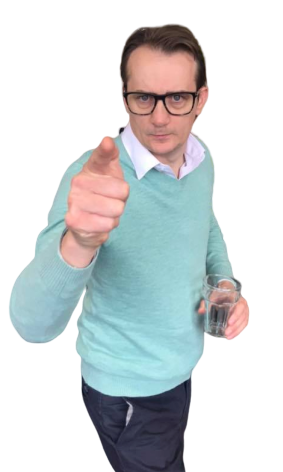 Basher Moan UP…
I think when you're old, like me… and thankfully Paul Morris was playing my squad otherwise I would have been the oldest one out there in the late squad – Paul is considerably older than me… Paul remembers when Barnsley was just a Roman Out Post. But anyway…. When you're old you earn the right to have a good old MOAN … My moan is about how long it took for people to change lanes… let's get moving people… pick up all your gear and let's get on with it… When we are playing 5 to a pair.. obviously 1 lane is going to have 3 bowlers on… now the lead off from the lane with 3 isn't obliged to wait until the Anchor of the 3 has finished their frame… when it's your turn to bowl, bowl all ready.. that way you keep it moving and flowing. I reckon that would saved about an hour off our finishing time. MOAN OVER !
Blast from the distant past..
It was very nice to see Emily Johnson out on the lanes bowling. Not many will remember Emily… but she was in the Junior England team (with my sister as it happens) in the mid 90s… and in that era England were blessed with crop after crop of great girl bowlers coming through. Anyway, as oftens happens, mainly with girls then boys… Emily drifted away from bowling. She recently remembered it was something she used to be more then good at … and headed back to Lincoln bowl and has got herself back into the sport.
She's a bloody Grandma !!! can you believe that… it must be all the aloe vera her mum made her drink back in the day !
I phoned my Mum up on the way home and said to her … you never guess who I saw bowling today ? Only Emily Johnson, do you remember her mum..  Yeah course I do… Her mum was always trying to make me Drink Aloe Vera ! – I was like no thanks love, I'll stick to wine !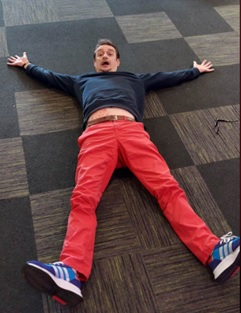 You wanted it back… and Here it is … CENTRE REVIEW !!!
First time visit to Barnsley … always wanted to bowl here, always used to read about Keira Ray having 300's, and 800s
You got to bear in mind… I had no idea where Barnsley was. I wouldn't have thought it was that far NORTH… so I was very much surprised to see my car whizzing past Meadow Hall shopping centre.
I have no geographic reference points past Milton Keynes.. as far I'm concerned the map of England stops at junction 14 of the M1 and beyond that is … I don't even know… I'm guessing it's just pasture for cattle or something.
Also why I'm here … why does it seem all Northern houses are terraced and built on a really steep hill… and does no one own a car… because none of these houses had a drive way and the front door opens straight onto the road… what's that all about !
So lets get into it ..
Car Park
You couldn't ask for a better car park… I mean it was free, it was near the bowl, it had loads of spaces… there were no hippy crack gas cannisters or deal bags fluttering about. I mean top banana !
Staff
The best thing about Northerners and I specifically want to call out the Yorkshire Mob, is that they are friendly ! they love a "hello duck, how are you" They couldn't of done more to make us feel welcome. Tip Top. Not like us cold hearted Southerners… Ask for a glass of tap water down here and you're either going to get grief or charged £14.99 for the ice.
Lanes
Obviously we have all been to places much much worse.. but some of them panels have seen better days. But there were hardly any break downs. I mean the belt went a couple of times on the ball return for 11 and 12… but hardly any re-spots or ball jams.
Snack bar.
All I ever hear about Barnsley is "cracking food, especially the bacon butty" and to be fair two old dears came in for their evening meal… imagine that people specifically going to a bowling centre just to eat out ! They both ordered a curry.. and it looked delightful.
Bar
It had "Blue Moon" on tap… a lovely orange beer. I would have thought it was too sophisticated for the Northern palette. I bet they don't serve it with a slice of orange ! It could have done with large screens and some sky TV… but it was a decent bowling centre bar.
Now we get into the BIG 2
CARPET !
Carpet tiles ! Dark grey dour carpet tiles… a very shallow shag designed for durability rather than comfort. It's a long-lasting shag that gives value for money,
BOGS
Two crappers, 4 urinals – 1 sink! and I swear it was actual magma coming out the hot tap ! I know hot water kills the germs… but this was so hot it nearly killed me… I thought I had been napalmed! – And what had happened to that bog brush in trap 1… that brush has seen some sights and been through some tough times… I think it's time it was retired from active duty.
---

Results
Results will appear here first during the event
Results after Squad 3