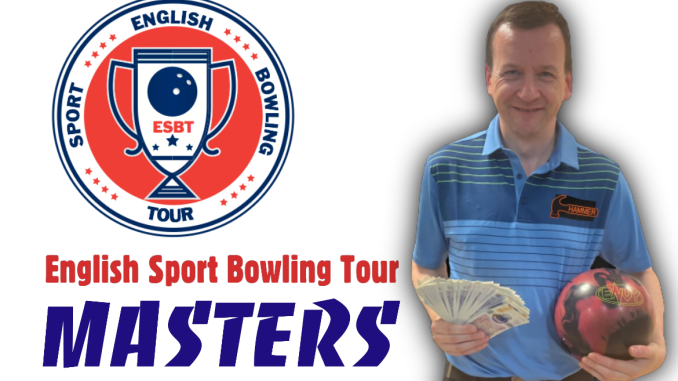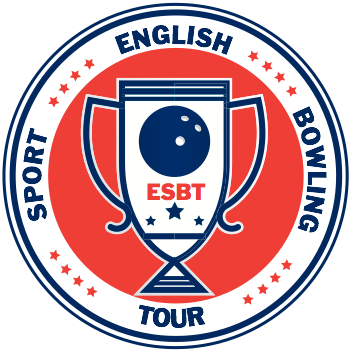 The eleventh and final event of the season sees the best bowlers head to Stroud to battle for the English Sport Bowling Tour Masters title.
The best tour in England challenges UK players on sport patterns making shotmaking an important part of todays game and helps train bowlers over various lane conditions.
Live Streaming was available by Riding the Ditch and all results available via the Sport Bowling Tour Facebook page and Website.
Season Information
Winners of tour events this season include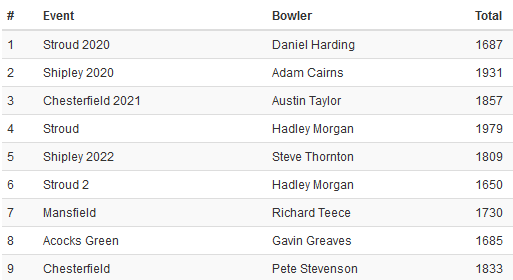 The BigBearBolts English Open was won by Ben Robinson and Paul Moor won the 2022 Rankings with 136 points and just ahead of Leon Devlin.
Reports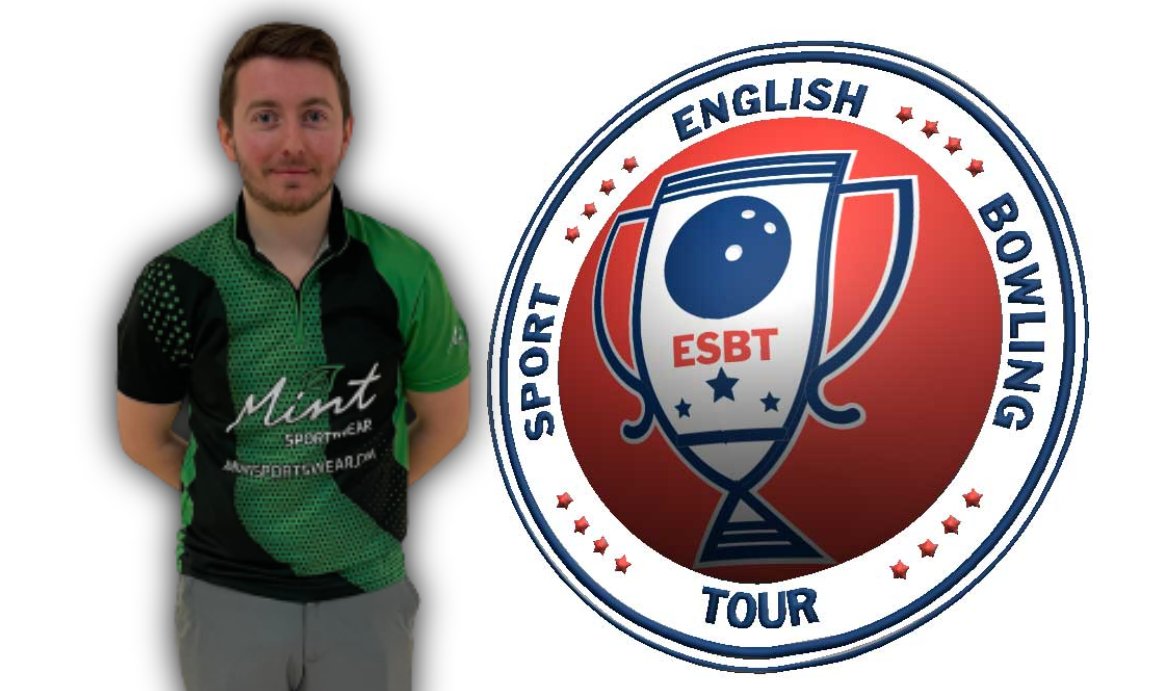 Hadley easy to pick a winner
The top four Women and Seniors would fight it out for the 2022 titles and with a field of top UK talent on the lanes it was not an event that is easy to predict a winner. Hadley Morgan (photo) with two wins this season in Stroud made him one to watch for together with rankings winner Paul Moor but also danger from the young stars who had all claimed a title this year including Daniel Harding, Austin Taylor and Ben Robinson.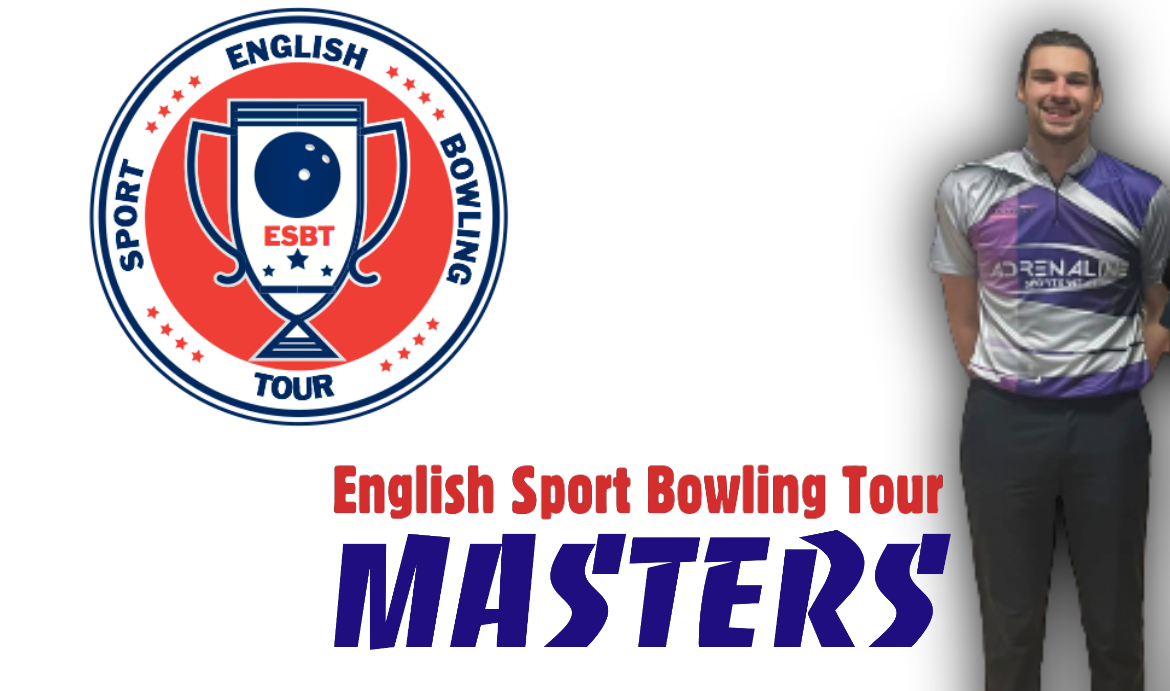 Austin Powers into the lead
Play was underway on Sunday morning with Positions 5-16 in the standings and top 4 senior and Ladies playing 5 games. Seniors and Ladies were fighting for the top 2 for a 1 game finale. And the main standings were fighting for the top 8 to head to the Round Robin!!
Austin Taylor lead the field with games of 227,235,266,220 and 193 for 1141 ahead of Steve Thornton in second with 1105 and Hadley Morgan third with 1052. Others through included Tom Copeland, Callum Simons, Rob Thurlby, Mark Patrick and Craig Barrett was the cut number on 972.
Senior Final would be between Mike Sykes and Gary Baker with the Ladies Final seeing Jess Sillis Vs Stacey Gould.
| | |
| --- | --- |
| | |
| Womens finalists | Senior Finalists |
It was Congratulations to Gary Baker and Jessica Sillis who came out on top in the Winner Takes All one game shoot outs!!! A small margin in both games, Gary 175 V Mike on 161. Jess with 191 to Stacey's 174!!
Top 12 Round Robin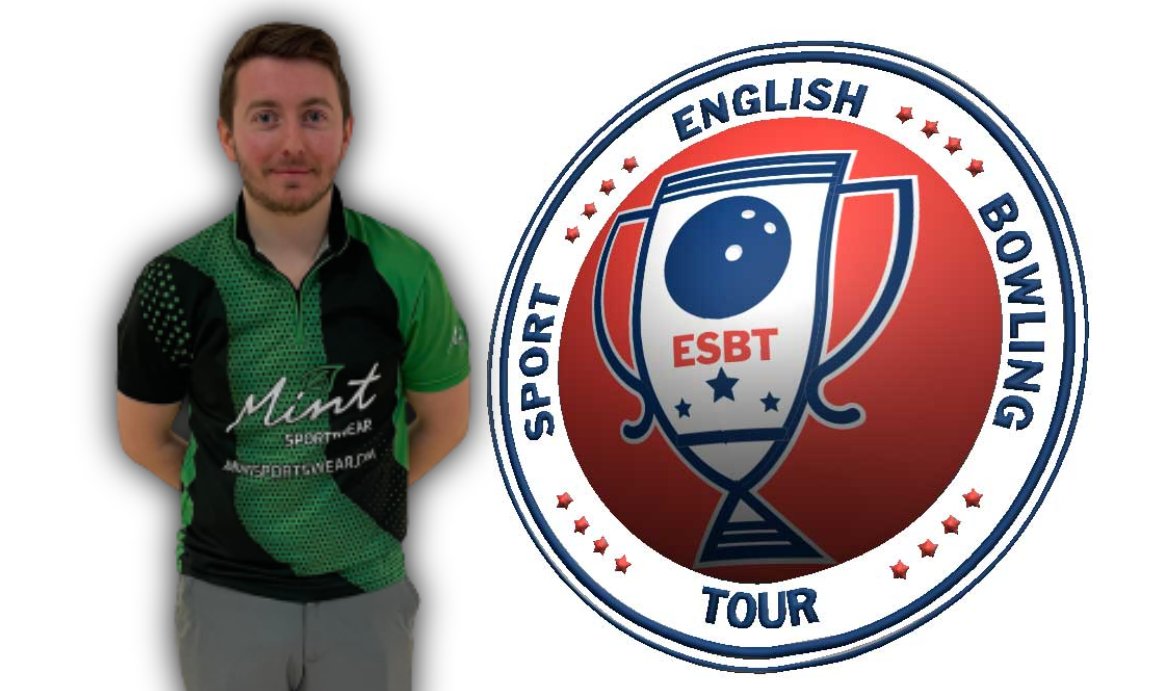 Hadley Morgan took an early lead after three games winning two and losing one with 733 followed by Brandon Roberts with 729 after two wins and Callum SImons third with 678 and two wins.
By game seven, Hadley was carving out a good lead over second placed Tom Copeland and third placed Brandon Roberts. Paul Moor now making a move on the leaders in 4th with Steve Thornton 5th.
With two games to go it was still Hadley on top with 2100 but Paul Moor closing in now in second with 2003 and Brandon Roberts third with 1984. Chasing the top three cut was Callum Simons in 4th with 1962 and Steve Thornton in 5th with 1946. At the End it was Hadley Morgan first, Leon Devlin racing up the field into second and Paul Moor Third.
Stepladder Final
Match 1
Paul Moor vs Leon Devlin, two old friends and team mates from their Rollrite proshop days. A close battle until two split opens from Leon and giving Paul an advantage into the closing frames. Paul winning 235-175.
Match 2
An all lefthanded final and the Stroud house pro vs a UK Tenpin Hall of Famer and the 2022 ESBT rankings winner. Hadley off to a flying start with a strike as Paul up high with an eight count and spare. Turkey for Hadley after another spare and strike from Paul.
Both players striking for fun now but Hadley then held up in the fifth frame with a nine spare. Paul Moor up to a fourbagger and looking strong but Hadley back on strike in the 6th frame. More from Moor and five in a row but a 10 pin leave for Hadley and advantage to the Hall of Famer in frame seven. Again Moor struck in the 8th and Hadley high with a baby split spare and this one was slipping away. Strike in the 9th for Moor and it was game set and match and Hadley with another 10 pin spare. Paul Moor the 2022 masters champion winning 269-225.
| | | |
| --- | --- | --- |
| | | |
| Winner Paul Moor | Second Hadley Morgan | Third Leon Devlin |
---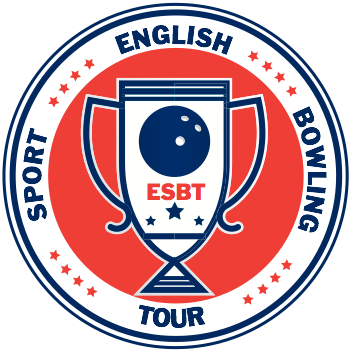 Results
All results via the Sport Bowling Tour Facebook page and Website.
---
Stepladder Final
Match 2
Paul Moor 269 vs 225 Hadley Morgan
Match 1
Leon Devlin 175 vs 235 Paul Moor
Final Step 2 Round Robin


Final Step 1